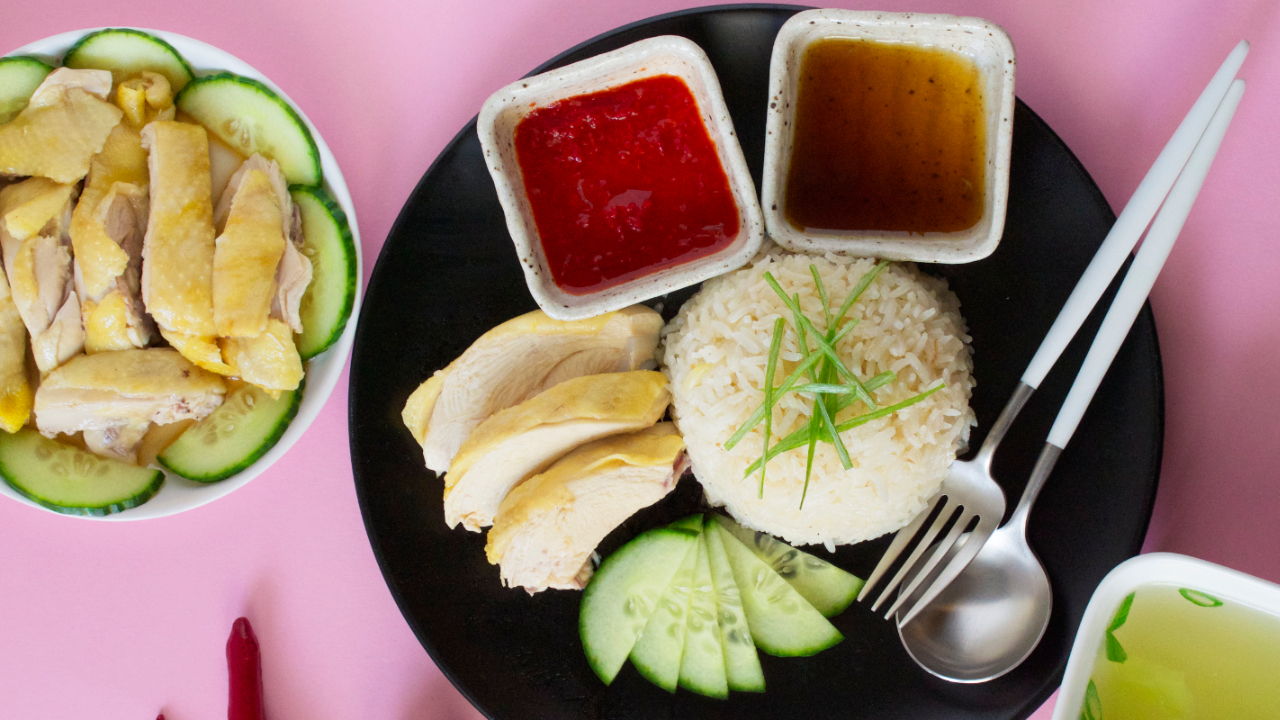 Hainanese Chicken Rice
Hainanese chicken rice is well known in Malaysia and Singapore. This is the best guide to tender chicken with soft golden coloured chicken skin. Prepare long lasting homemade chilli sauce, soy sauce and a bowl of chicken-based soup with the tips featured in this recipe.
Preparation 30 mins
Cooking 90 mins
Malaysian, Singaporean, Thai, Vietnamese, Indonesian, Bruneian
---
Ingredients
—

chicken meat

3

tbsp
light soy sauce

7

cm

ginger

2

scallions

—

water

1⁄2

radish

—

water

—

ice cubes

2

tbsp

sesame oil

1 1⁄2

tbsp

salt

—

white pepper

1

tbsp

chicken fats

2

garlic clove(s)

1

shallot(s)

1

pandan leaves

600

g

rice

1

tbsp

shaoxing wine

1

tbsp

sugar

2

tbsp

chilli sauce (raw)

3

tbsp

chicken stock
---
Journal Snaps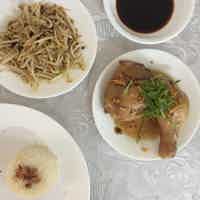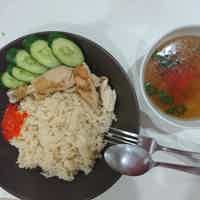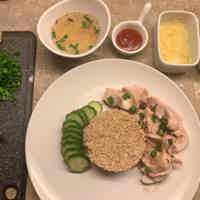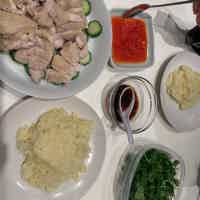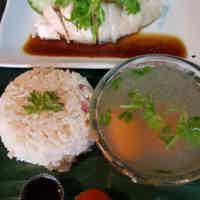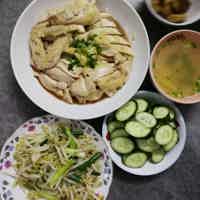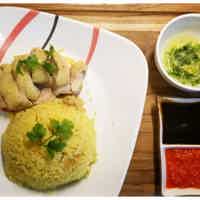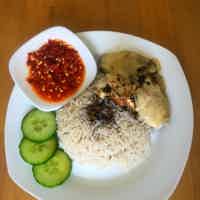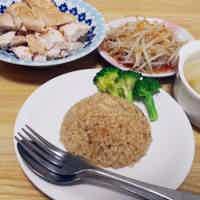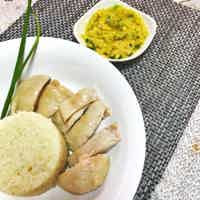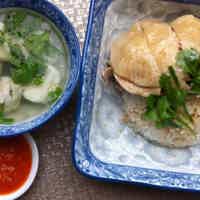 ---
Background
Hainanese chicken rice is easy to prepare. You just need to be armed with the right techniques to prepare succulent chicken with soft golden yellow skin, well flavoured chicken rice and most importantly, the chicken rice sauces. Accompanying the dish are sauces like soy sauce and chilli sauce to enhance the taste. These contribute to the special flavour for which Hainanese chicken rice is known for.
The combination of the refreshing cucumber slices, tender chicken and aromatic rice teaming up with the chilli and soy sauce makes every mouthful a delight. If you're looking for a roasted chicken rice recipe, head on to this recipe.
Secrets to moist and tender chicken
Along with the supple skin with a hint of golden yellow to it, the perfect Hainanese chicken has to be moist on the inside. Hence, cooking the chicken according to the recommended time is important. The cooking process needs to be stopped immediately once the chicken is cooked by transferring it to an ice bath. This is to create the delicious skin which is synonymous with Hainanese chicken.
Golden coloured chicken
The combination of salt and sesame oil helps to add some colour to the chicken. This mixture should be applied on the chicken once it is removed from the ice bath. Some stall vendors mixed turmeric powder with warm water and pour it over the chicken for the same purpose.
Non-alcoholic substitute for Shaoxing wine
Unfortunately, there is no non-alcoholic substitute for Shaoxing wine which is added for its sweetness. While most suggested using apple juice as a substitute, I would highly advise against it. Apple juice will spoil the taste of the dish making it slightly tart.
If you do not want to add alcohol in this recipe, simply omit it as the flavour of the gravy comes from the soy sauce and chicken broth. However, a teaspoon of oyster sauce may be added to better the flavour of the sauce.
Hainanese chicken rice soy sauce recipe
The sauce is paired with this dish for its mild salty and sweet flavours. It goes very well with the chicken and rice as it's very light. In fact, the sauce is very easy to prepare. While preparing the chicken, you'll be preparing for the base of the sauce which is the chicken broth. All you need to do is to mix soy sauce, sesame oil, Shaoxing wing, sugar and the chicken broth together. It's as simple as that.
Chicken rice soup
The soup is one of the key side dishes to a complete Hainanese chicken rice meal. To enhance the sweetness of the soup, you may add radish or carrots or even both. Adding a dash of white pepper would make a whole lot of difference to the taste.
Hainanese chicken rice for 2
If you are only cooking for one or two people, use chicken thighs instead of a whole chicken. Stuff the ginger and scallions between two chicken thighs and secure them with strings. Continue with the same cooking steps as per recipe.
Cook this awesome dish for your family and friends. They will appreciate your effort and be impressed.
---
Steps to Prepare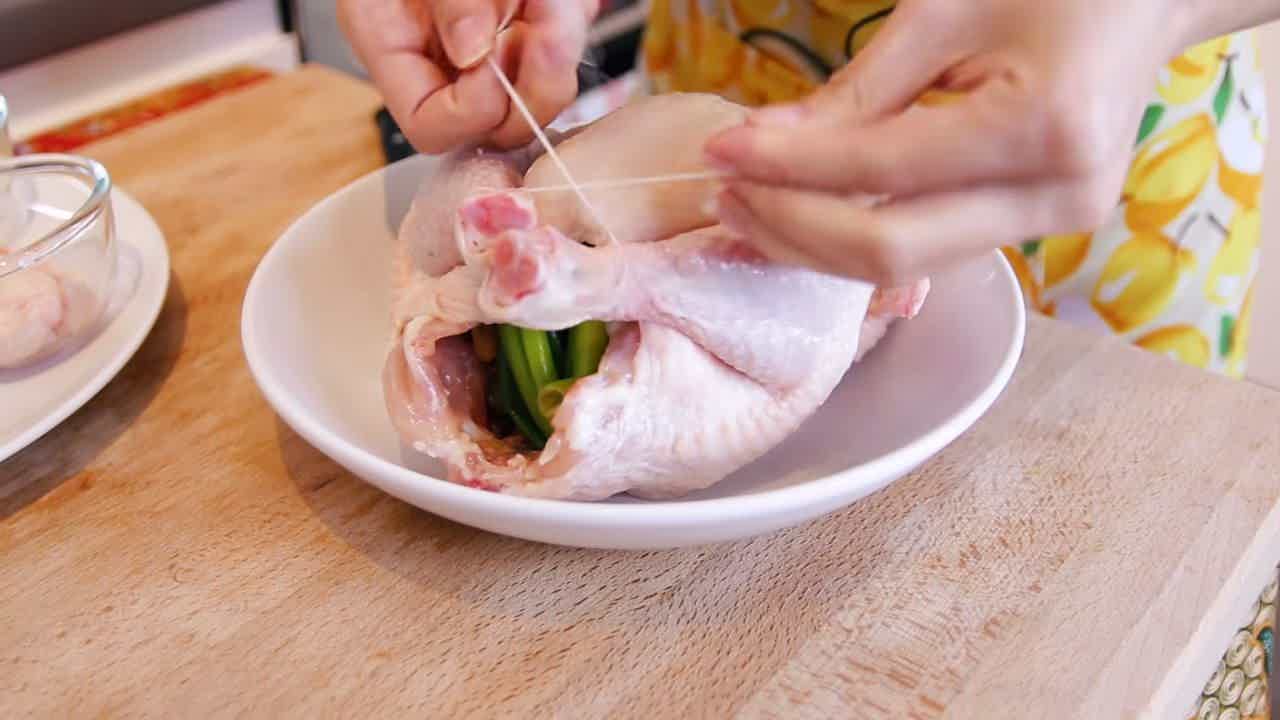 Step 1 of 7
Lightly rub salt on the outer part of the chicken. Rinse and pat dry with a paper towel. Pour soy sauce into the chicken and spread it evenly. Then, stuff chicken with ginger and scallions. Secure drumsticks with a string.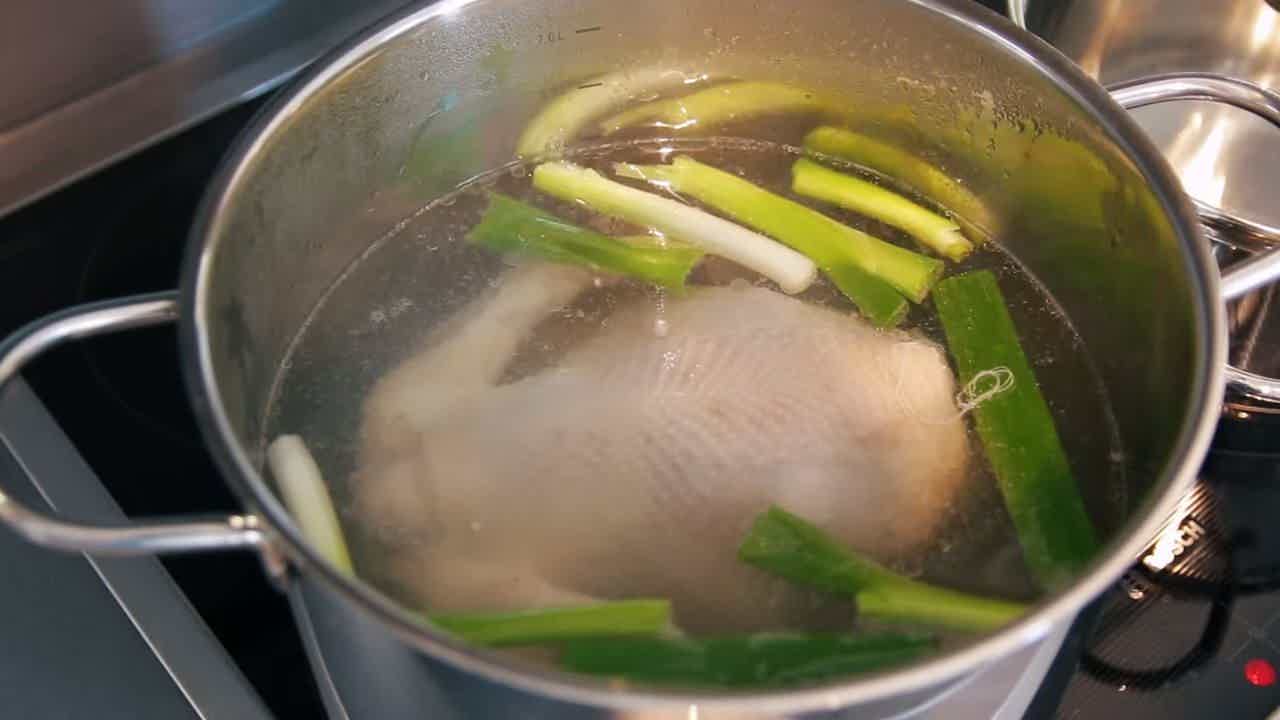 Step 2 of 7
water

1⁄2

radish

1

scallions
Boil chicken in a pot with enough water covering it. Add spring onions and radish. Once soup boils, turn the chicken over. Cover the pot and let the soup simmer for 20 minutes.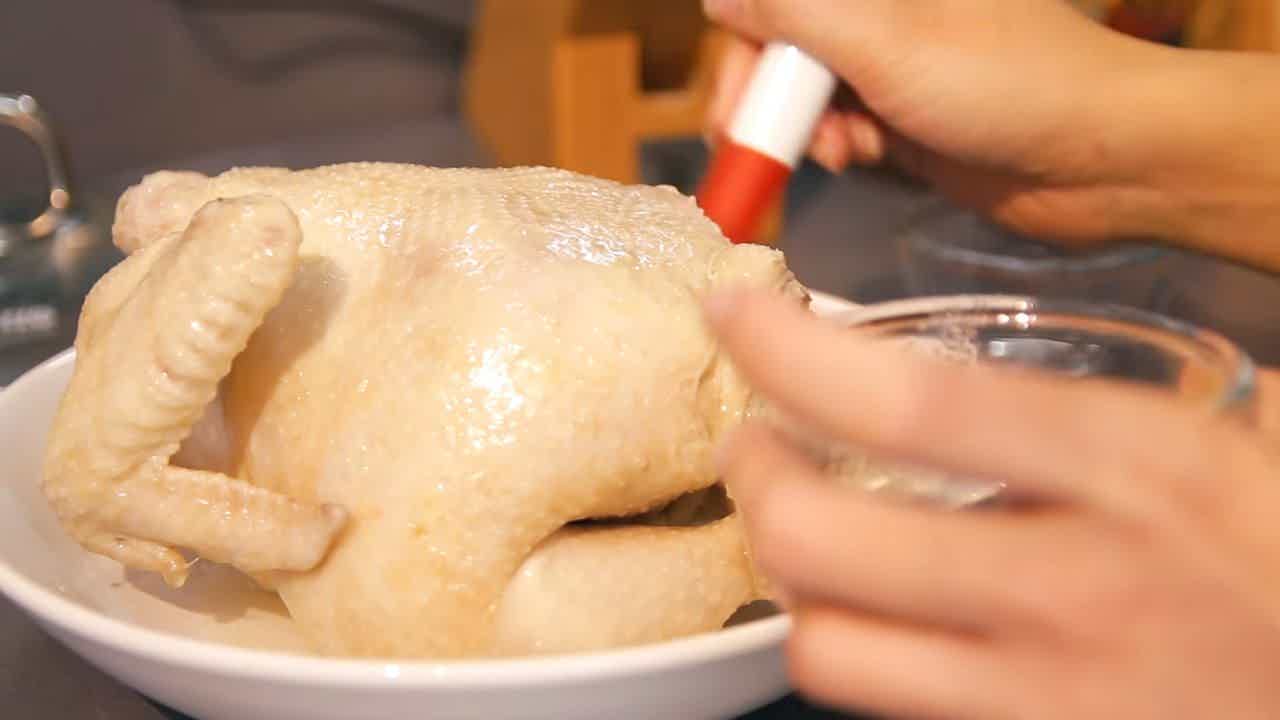 Step 3 of 7
water

ice cubes

2

tbsp

sesame oil

1 1⁄2

tbsp

salt

white pepper
Remove chicken from pot and dip it into a bowl of iced water for 10 seconds. Leave aside. Mix sesame oil and 1/2 tablespoon of salt to glaze the skin of the chicken. Meanwhile, continue simmering the broth for at least another 40 minutes. Add salt and pepper to taste.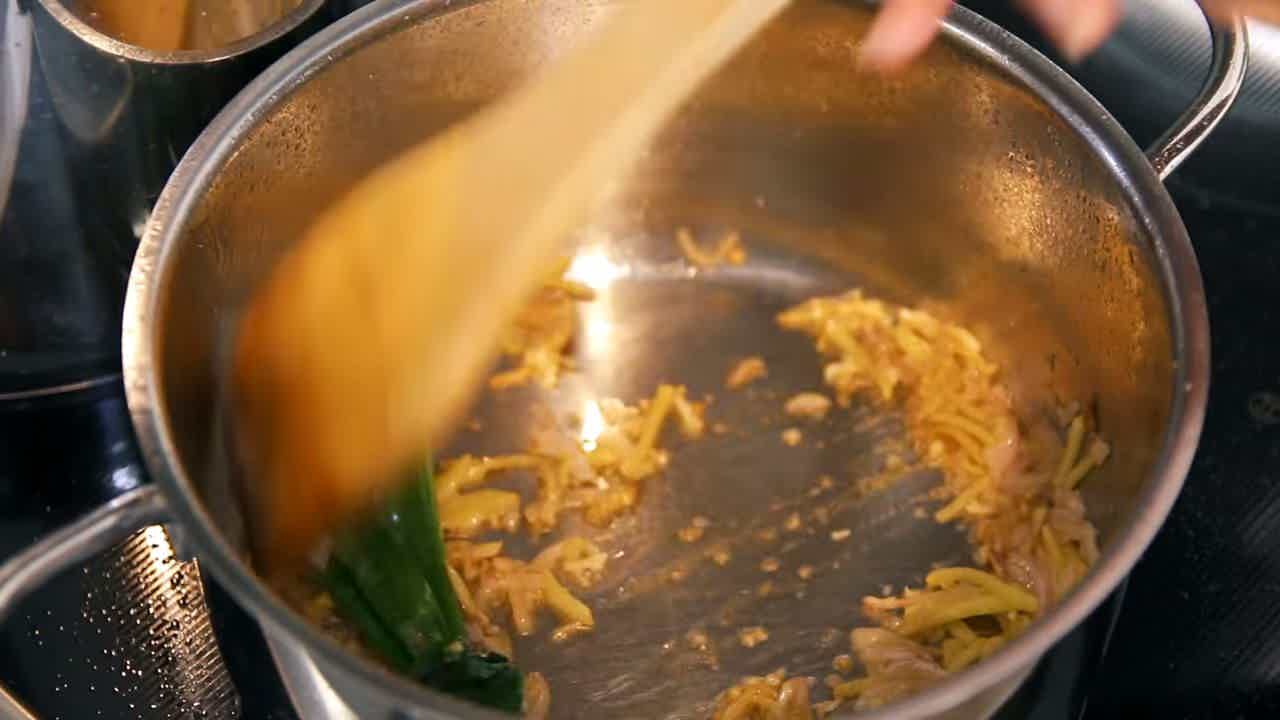 Step 4 of 7
1

tbsp

chicken fats

2

garlic clove(s)

2

cm

ginger

1

shallot(s)
Render some chicken fats for its oil at medium heat. Then, sauté garlic, ginger and shallots until fragrant. Add pandan leaf and rice to the pot. Mix well.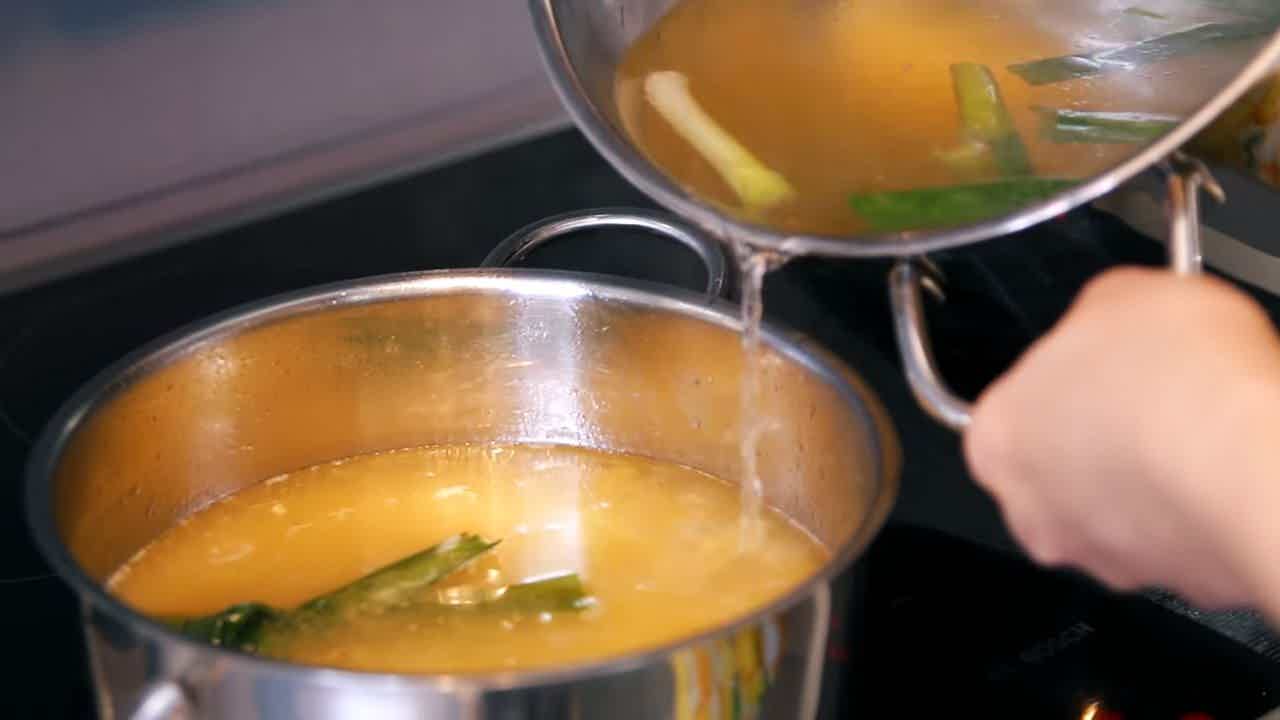 Step 5 of 7
Add broth (used to cook chicken) to the pot of rice. The ratio of rice to water should be 2:1. Cook over high heat. Once it boils, reduce heat to the minimum and simmer until rice is cooked. It should take about 20 minutes.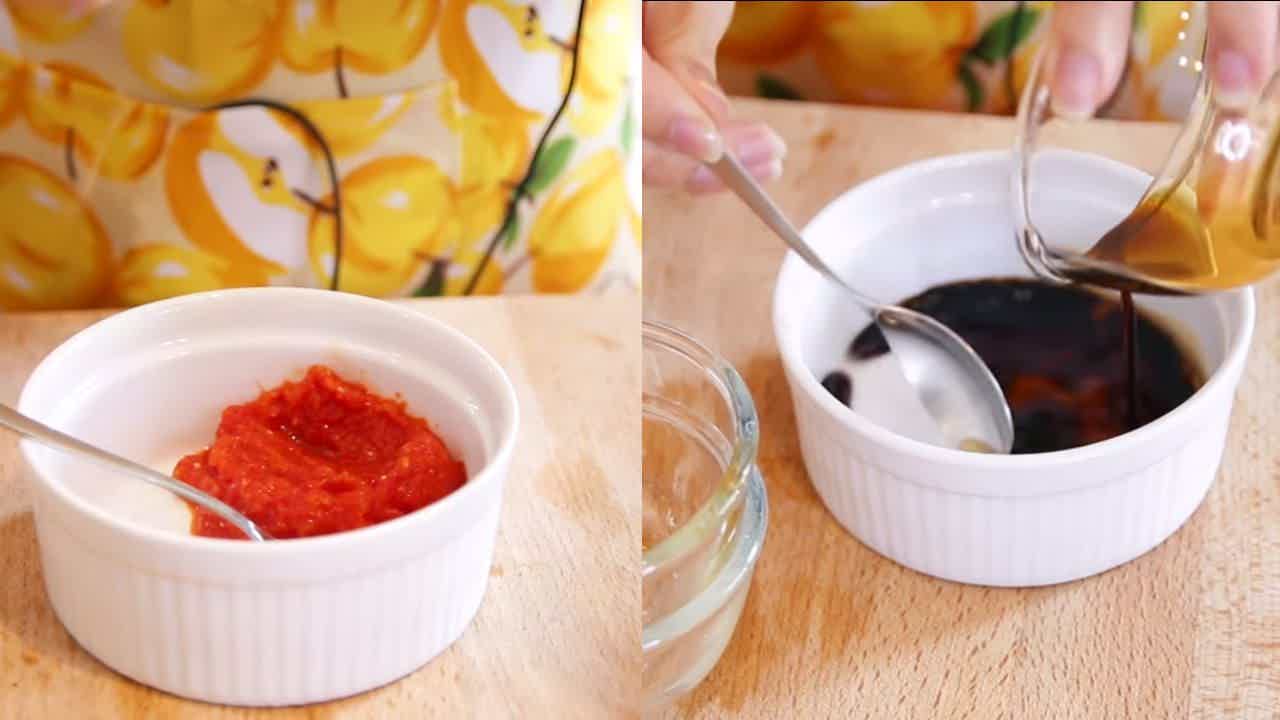 Step 6 of 7
1

tbsp

shaoxing wine

1

tbsp

sesame oil

2

tbsp light soy sauce

1

tbsp

sugar

2

tbsp

chilli sauce (raw)

3

tbsp

chicken stock
To prepare the soy sauce, mix sugar, Shaoxing wine, sesame oil and 2 tablespoons of chicken broth together. As for the chilli sauce, mix 'cili garam' (raw chilli sauce) with 1 tablespoon of chicken broth.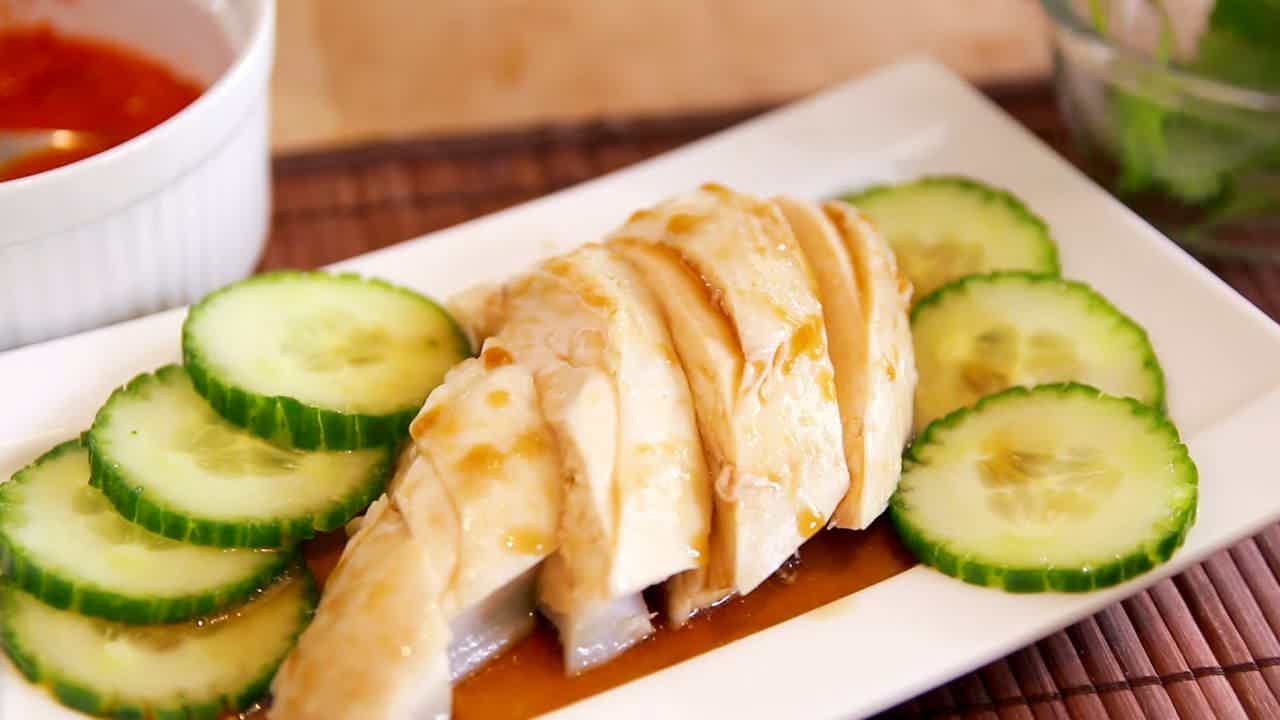 Step 7 of 7
Chop chicken into bite-size pieces. Pour soy sauce mixture over them. Serve rice and chicken along with fresh slices of cucumber accompanied with chilli sauce and a bowl of soup.
Published: October 18, 2015
---
0 Discussions
Give us your opinion!
Log in
and start posting.