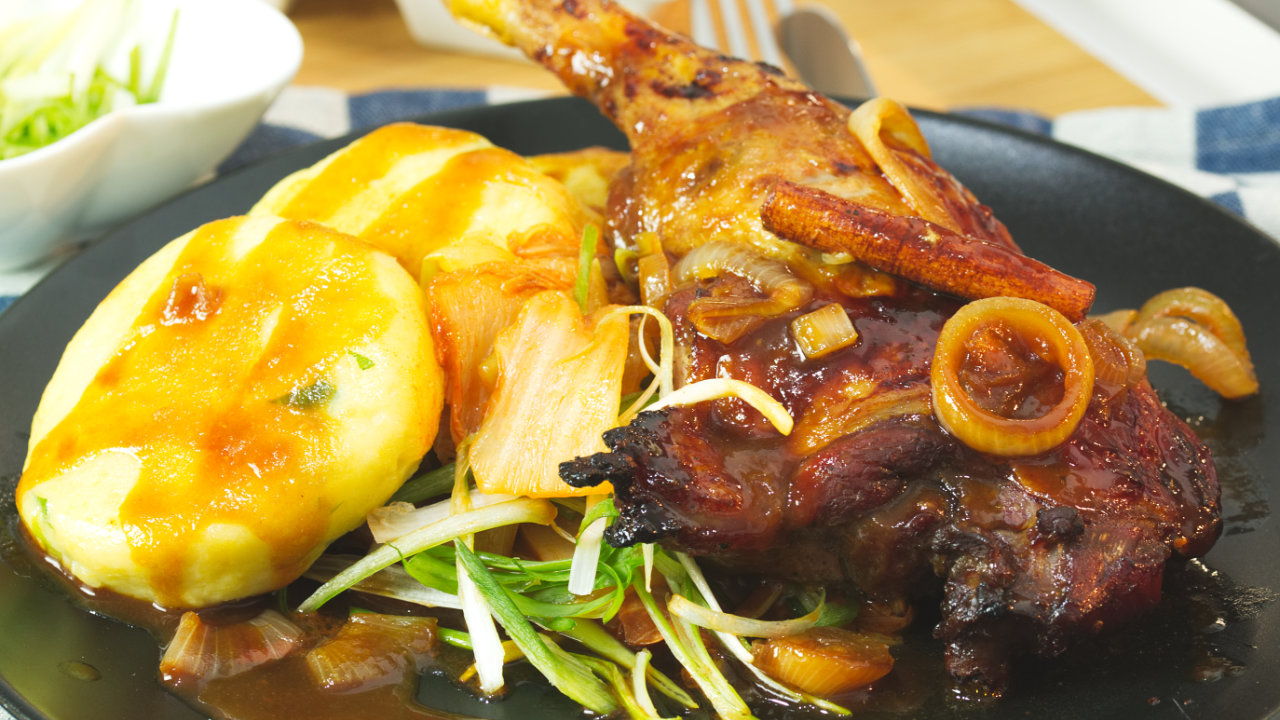 Peking Duck with Potato Dumplings
Delicious Christmas duck recipe with Southeast Asian flavours and traditional German Christmas elements. This dish could easily be the family's yearly tradition to a delightful meal.
Preparation 30 mins
Cooking 120 mins
Grilled duck with Potato Dumplings, Christmas Asian Duck Dish
---
Ingredients
---
Journal Snaps
Be the first to take a snap!
Log in
and click the in the top bar.
---
Background
Christmas has never been significant for my family and I back in Malaysia. However, since coming to Germany, Christmas has always been a day to celebrate along with delicious food. Over here, one will be able to enjoy various Christmas dishes in the beginning of December. One of the most popular dishes is goose (I wrongly mentioned turkey in the video) served with red cabbage and potato dumplings which are also known as Knödel. Accompanied with mushroom sauce, this dish simply screams Christmas!
As I am a big fan of Asian flavours, I decided to give this traditional German dish a twist and a makeover, an Asian makeover to be exact. It is my dream to create authentic Peking duck in my kitchen with the limited utensils I have and it would not be an easy journey as it would take days.
I learned a lot as I experimented and decided that the flavours could be recreated for this fusion dish. I tried making the skin of the duck as dry as possible so that it would be crispy and have the whole dish perked with some spiciness too. I think it is the Malaysian in me that was unable to let this dish passed without the spicy factor. The sweetness of the 'hoisin' orange juice gravy together with the spicy and sourish Chinese cabbage along with the soft potato dumplings were the perfect combination for the Peking duck.
This recipe is also a short cut version of the authentic Peking duck and if you like, it can be served as it is. I had fun creating this recipe and thought that it would be a great compromise for Asian families who enjoy Christmas dishes but are not familiar with the western flavours. You need to give this a try.
To save time, you can prepare the potato dumplings (without boiling them) and vegetables a day earlier. Just keep them refrigerated until it is time to reheat them to be served. That would really make things easier if you are planning to cook this dish for a gathering.
---
Steps to Prepare
Step 1 of 8
Pour 'hoisin' sauce, soy sauce, five-spice powder, garlic, ginger and sugar into a bowl. Mix well.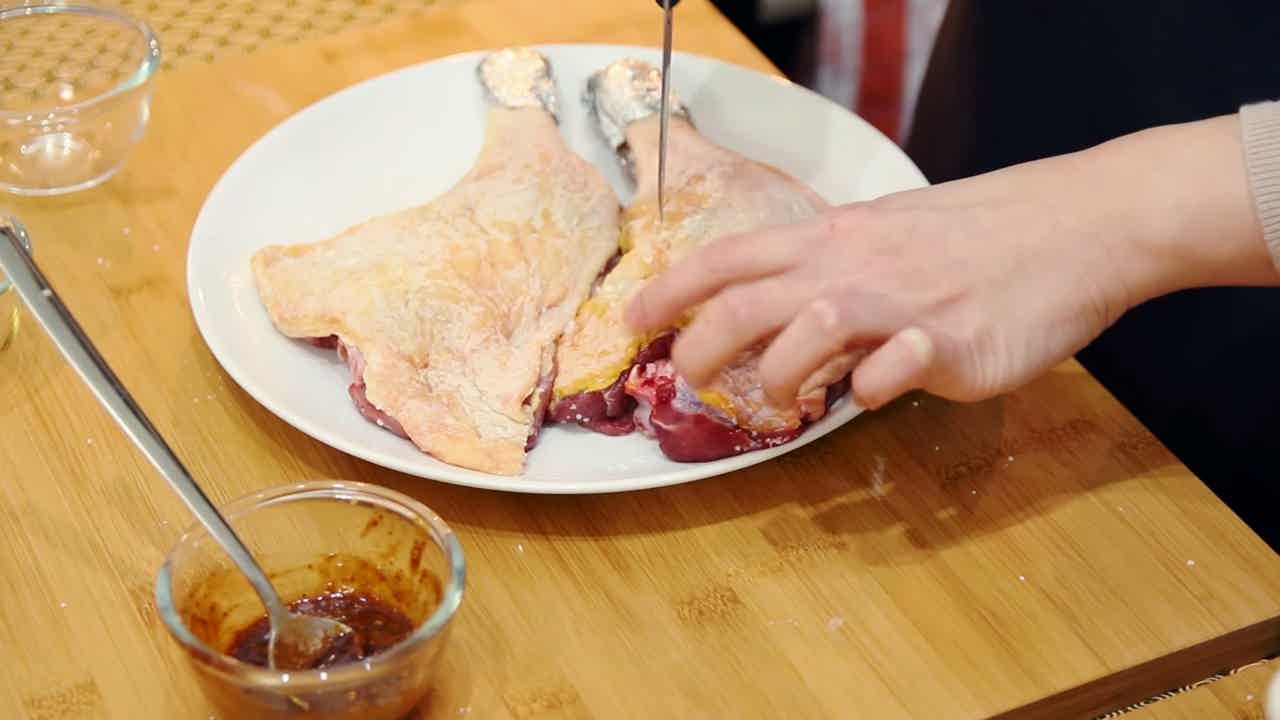 Step 2 of 8
Rub duck skin with baking powder and salt. Prick skin of duck with a fork or knife. Then, carefully separate the skin of the duck from the flesh. Prick the flesh of the duck with a knife and spread marinade on it.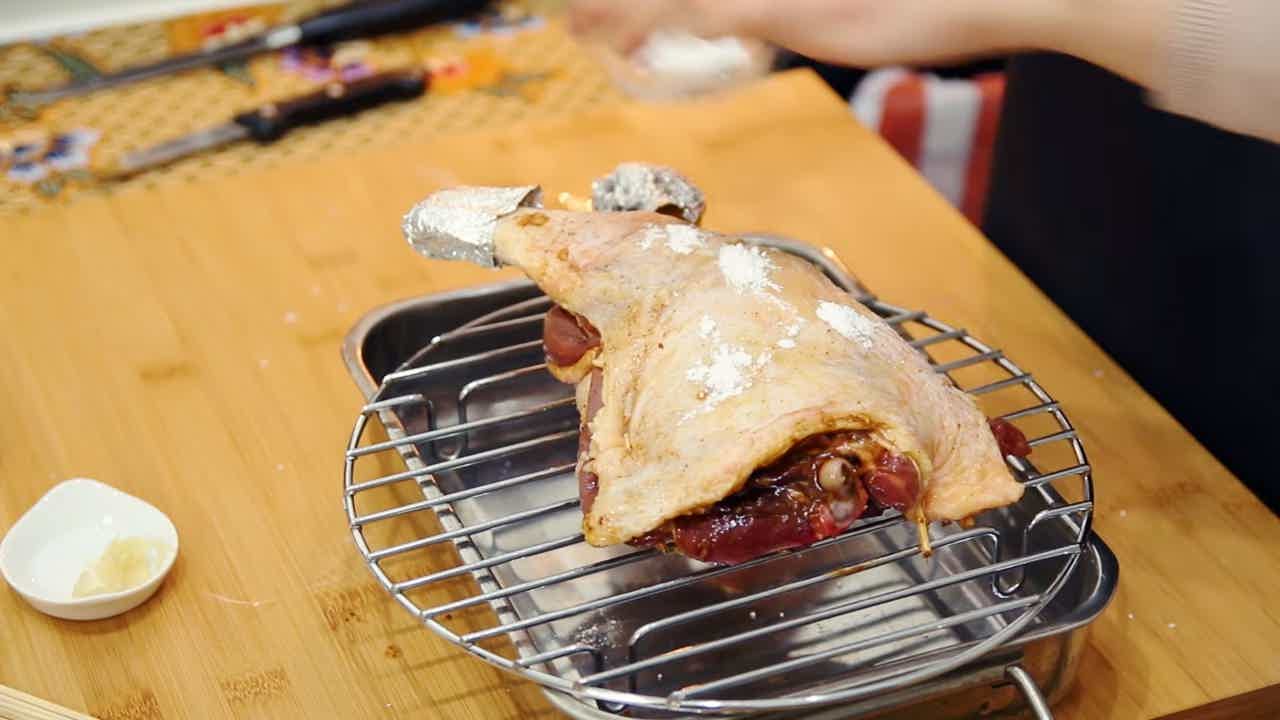 Step 3 of 8
Join the drumsticks together using bamboo sticks with the bottom part facing one another. Dab skin of the duck dry with paper towel and rub 1 teaspoon of baking powder on the skin. Switch on the oven fan and place duck into oven for at least 30 minutes. The oven should not be heated at this point in time.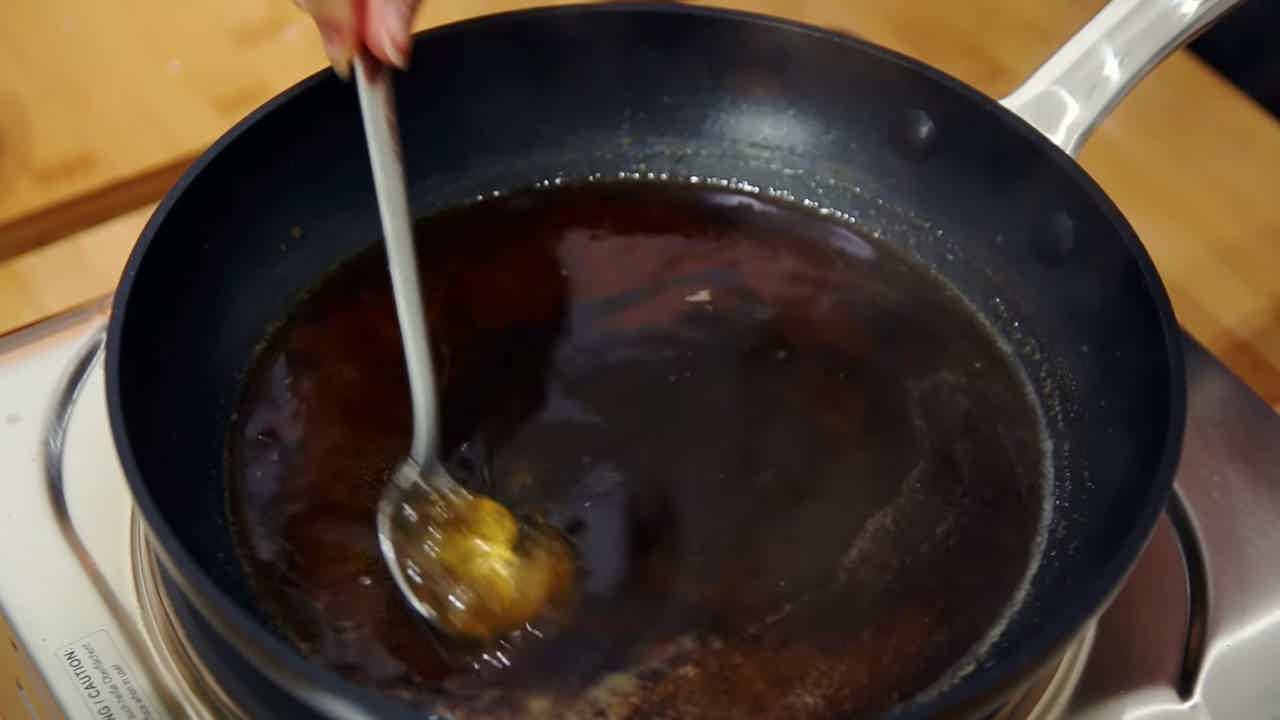 Step 4 of 8
Meanwhile, mix all ingredients listed in (B) in a pan. Cook mixture until it thickens. When the mixture cools down, brush it over the skin of the duck.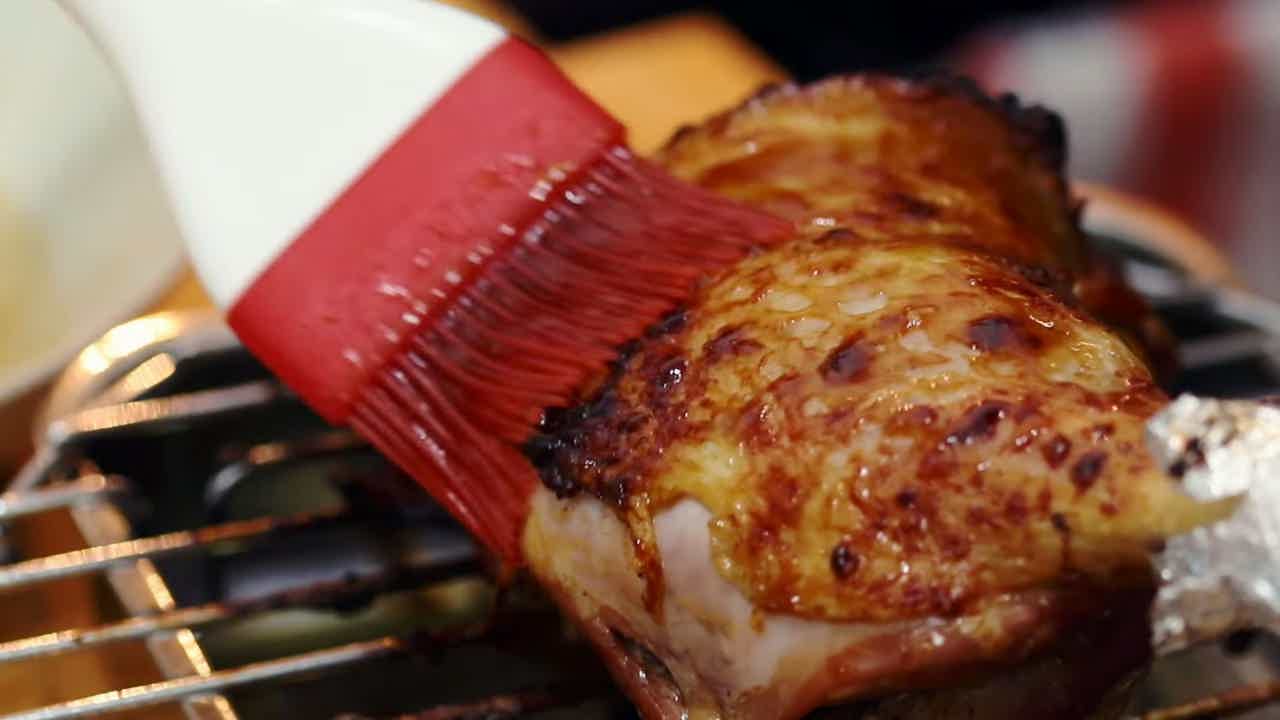 Step 5 of 8
Preheat oven to 200 degrees Celcius and bake duck for 20 minutes. Then turn the duck over and bake for another 20 minutes. Each time the duck is brought out, brush the skin with the soy sauce maltose mixture. Lastly, bake duck for another 10 minutes at 160 degrees Celsius.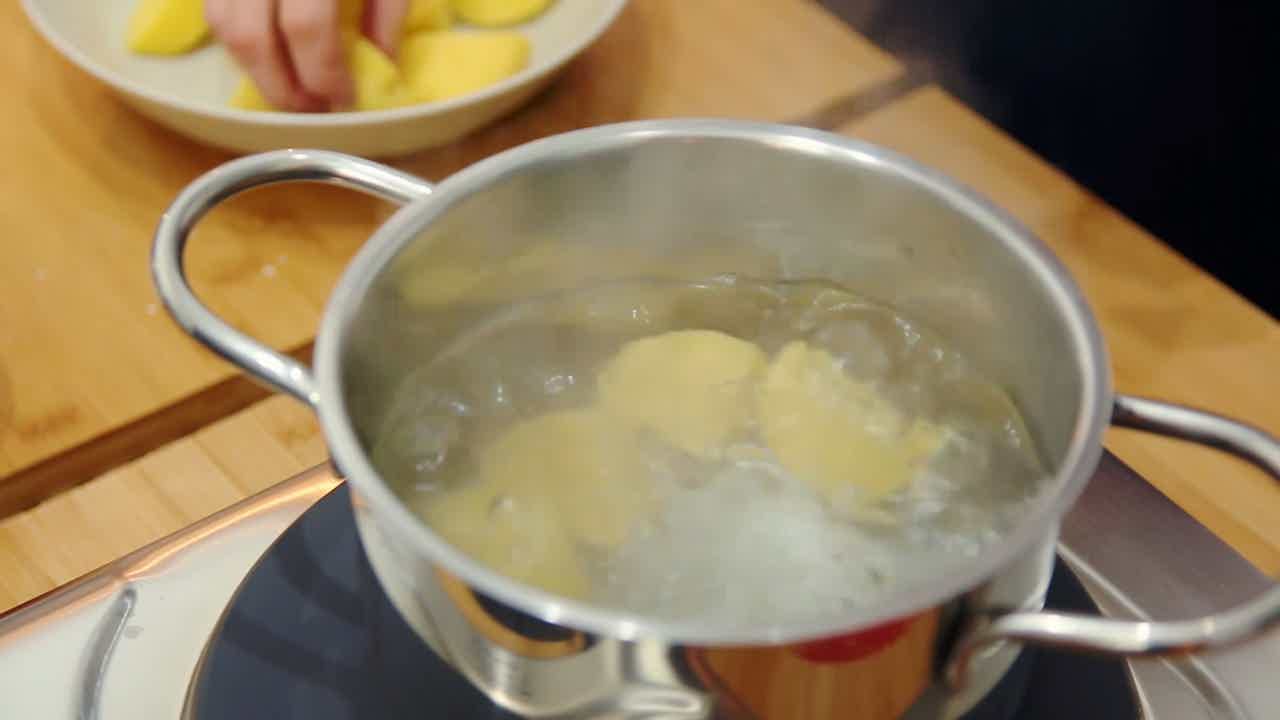 Step 6 of 8
Prepare potatoes dumplings by boiling potatoes until soft. Mash softened potatoes and add the rest of the ingredients in (C) to create a dough. Separate the dough into 6 dumplings and cook them in a pot of boiling water with a pinch of salt until they float.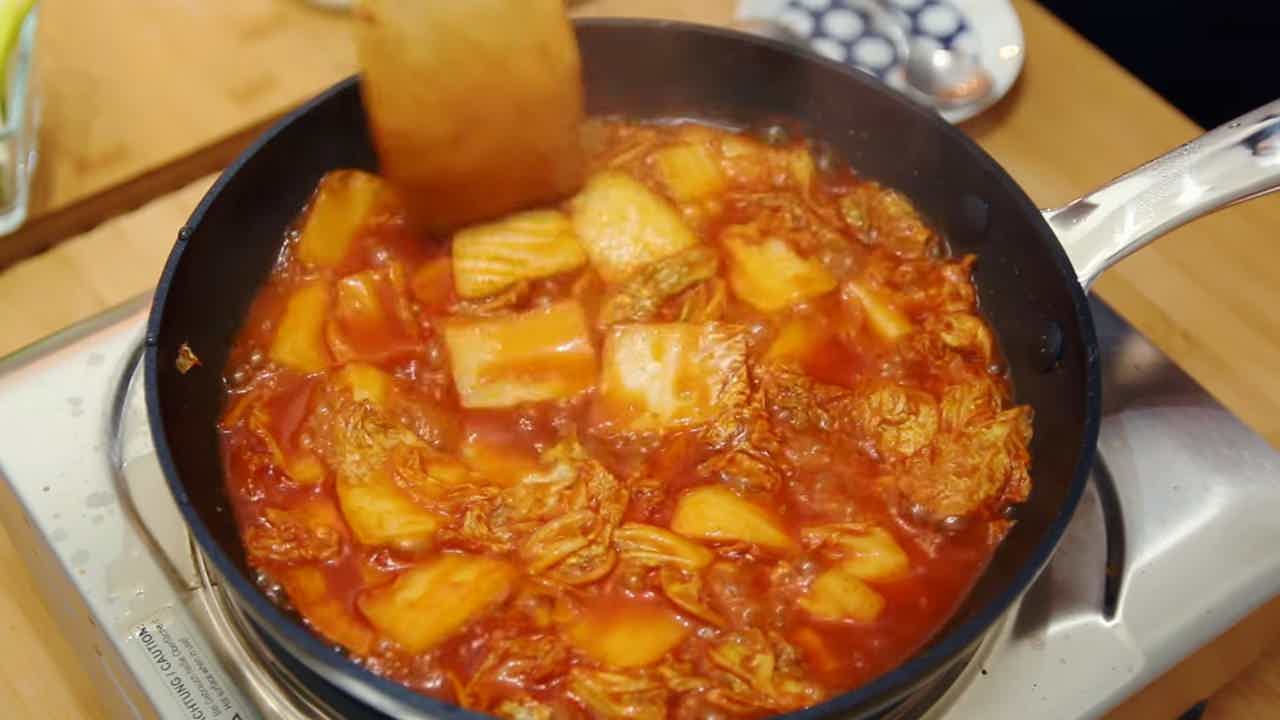 Step 7 of 8
To prepare the spicy and sour cabbage, stir-fry garlic and ginger until fragrant in the oil rendered from the duck's fats. Then, add chopped Chinese cabbage, Korean chilli paste and water. When Chinese cabbage is almost soft, add scallions and vinegar. With oil rendered from the duck's fats, caramelize the onions. Then, add orange juice, bay leaves, cinnamon stick and cloves. Allow gravy to simmer at low heat for 2-3 minutes.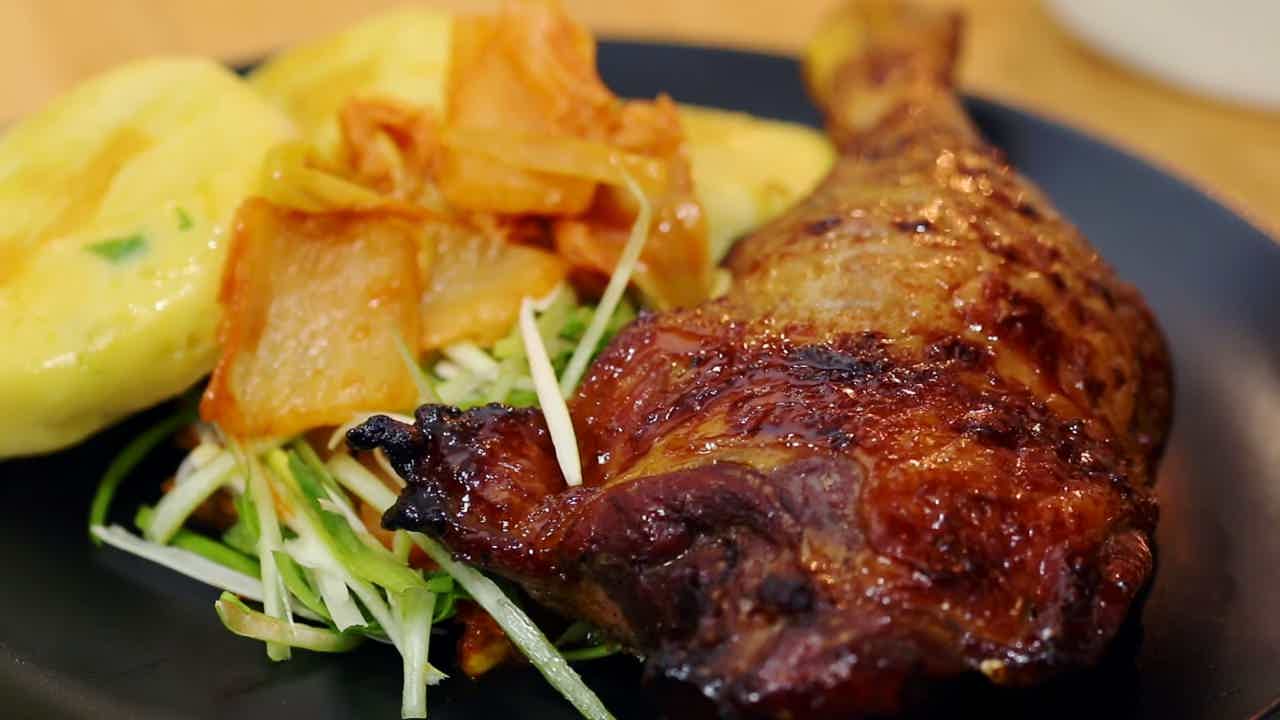 Step 8 of 8
Optionally, you may pan fry the potato dumplings. Serve duck with all the prepared side dishes and fresh scallions.
Published: December 18, 2016
---
0 Discussions
Give us your opinion!
Log in
and start posting.