The Filipino-style chicken macaroni salad is an easy dish that is tangy yet creamy. We Pinoys have this salad as a staple during barbecues and holidays.
Although it is creamy, the salad tastes light, appetizing and extremely delicious. The flavours go so well with grilled meat especially Inihaw na Liempo (Grilled Pork Belly) or Thai Chicken Wings.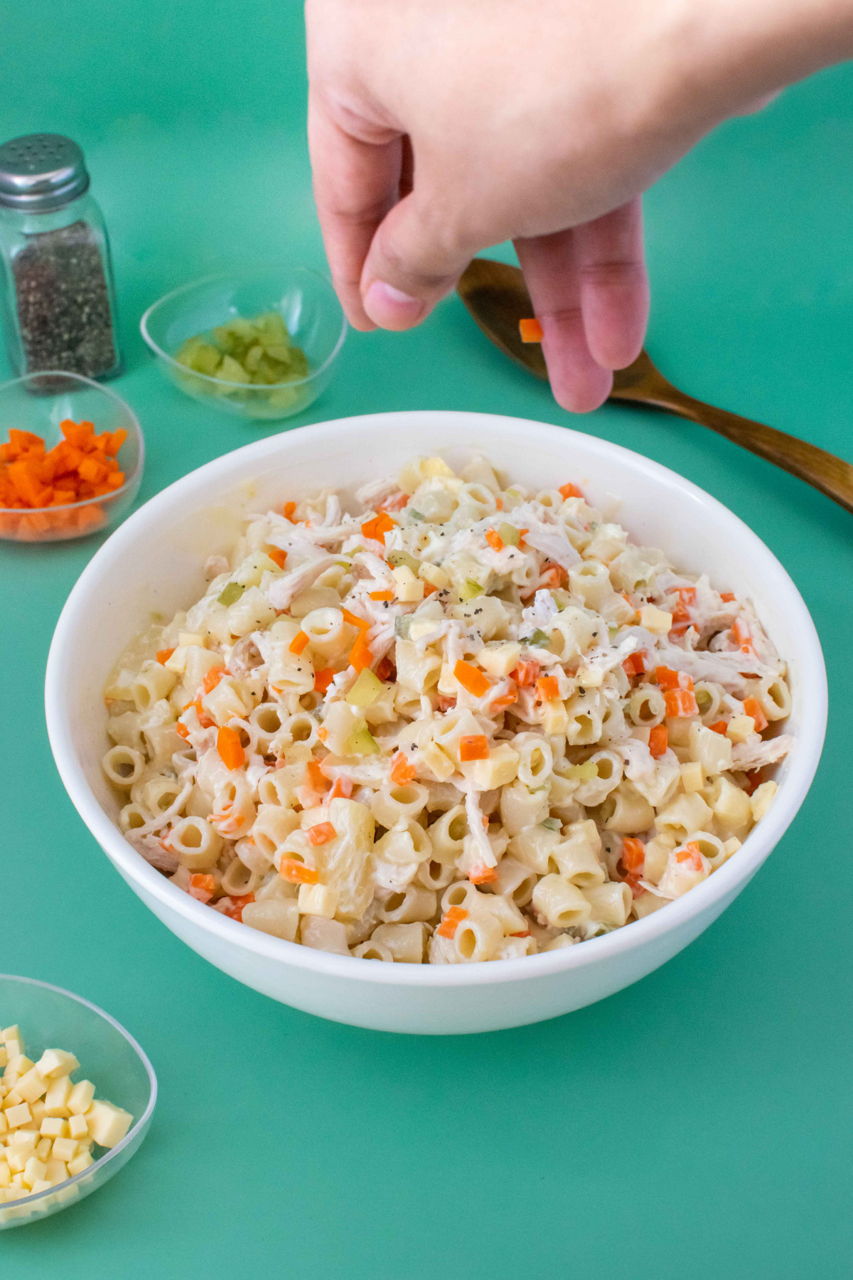 Why This Recipe Works?
The secret to the best chicken macaroni salad lies in the ratio of ingredients. Unbalanced flavours will cause the salad to taste sated very quickly. I will also shared a tip in step 3 to make the macaroni noodles more flavourful.
Most importantly, this salad is highly adaptable. Need the recipe for 1 kg of chicken macaroni salad? No problem! Simply adjust the servings below and you will get the amount needed.
Do not have pineapples? Fret not. Replace them with other ingredients like raisin. Love ham? Then, throw in some cubed slices of smoked ham.
Ingredients of Chicken Macaroni Salad
This is a no fuss recipe. You may already have the simple ingredients at home such as mayonnaise, pickled cucumber, carrot, cheese and pineapples. Of course, you must have chicken and macaroni noodles.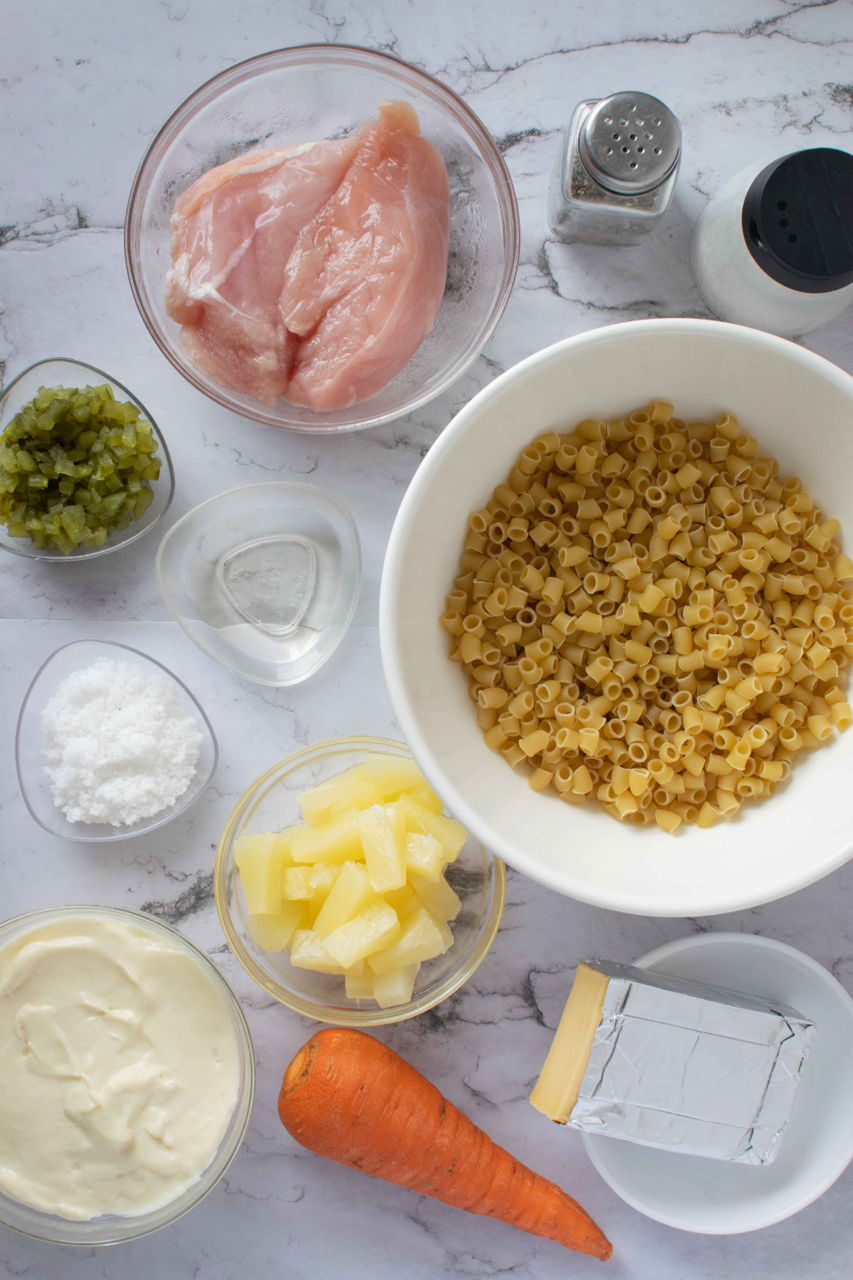 These ingredients create the savoury, creamy yet tangy flavour profiles that everybody will love. Feel free to use left over rotisserie chicken in the salad.
What Is Macaroni Salad Sauce Made Of?
Your favourite mayonnaise! You may find the popular Ladies Choice mayonnaise in most Pinoy household. Complete it with some pepper and salt. That's all!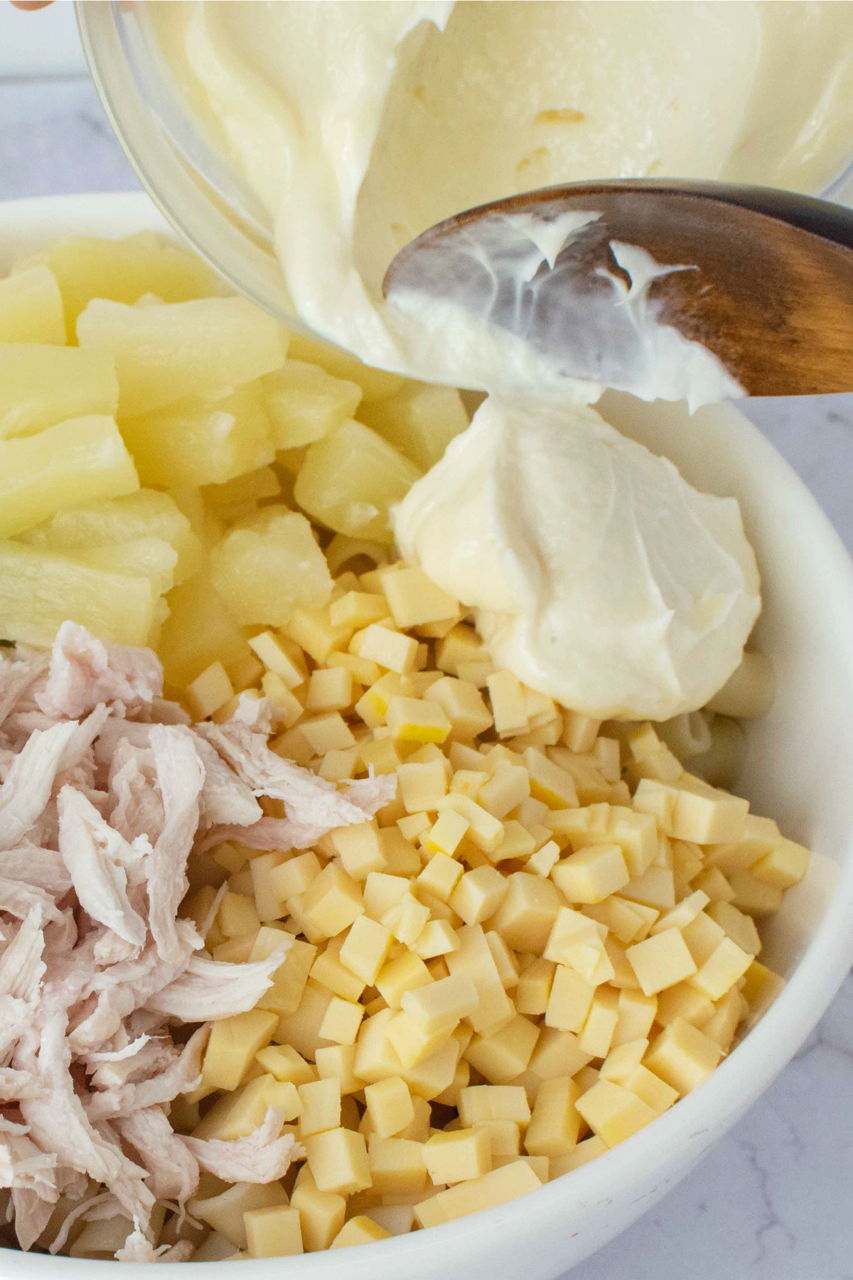 Some like it a bit sweet by adding condensed milk but I like mine just creamy and savory, with lots of pineapple.
Type of Cheese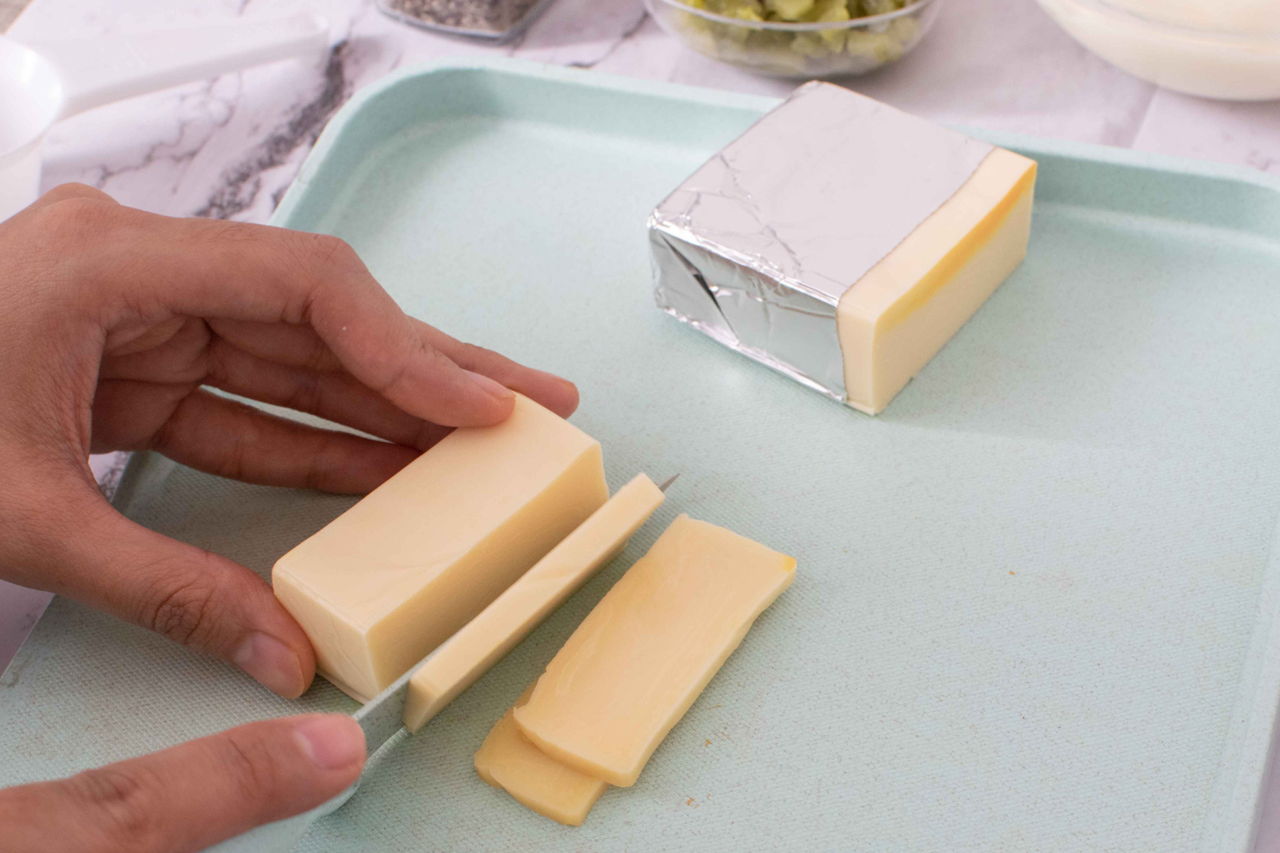 In the Philippines, we use 'pasturized processed cheese' that is actually not 100% cheese. Usually, it contains up to 60% cheddar cheese and other ingredients such as oil and emulsifier. It's very popular as it melts evenly.
If it's not available in your local grocery store, use cheddar or mozzarella cheese for this recipe.
How Long Does Chicken Macaroni Salad Last in the Fridge?
It lasts for 3 to 5 days in the refrigerator if properly stored in an air-tight container. However, do not freeze as it will affect the overall quality of the salad.