Thai chicken wings grilled to perfection! This authentic barbecue recipe will show you how to make the best Peak Gai Yang. Peak Gai means chicken wings while Yang means grilled. Grilled chicken wings are very popular in Thailand. They are served as appetizer, side dish or as we Thais do, bring them along for picnics or in lunch boxes.
They are best served with Som Tum (papaya salad) and sticky rice. Whenever we need to prepare something for a day trip, it will be no surprise to see grilled chicken wings and sticky rice as they will fill your tummy. I really love having a small mouthful of sticky rice with a bite of chicken wing. So yummy!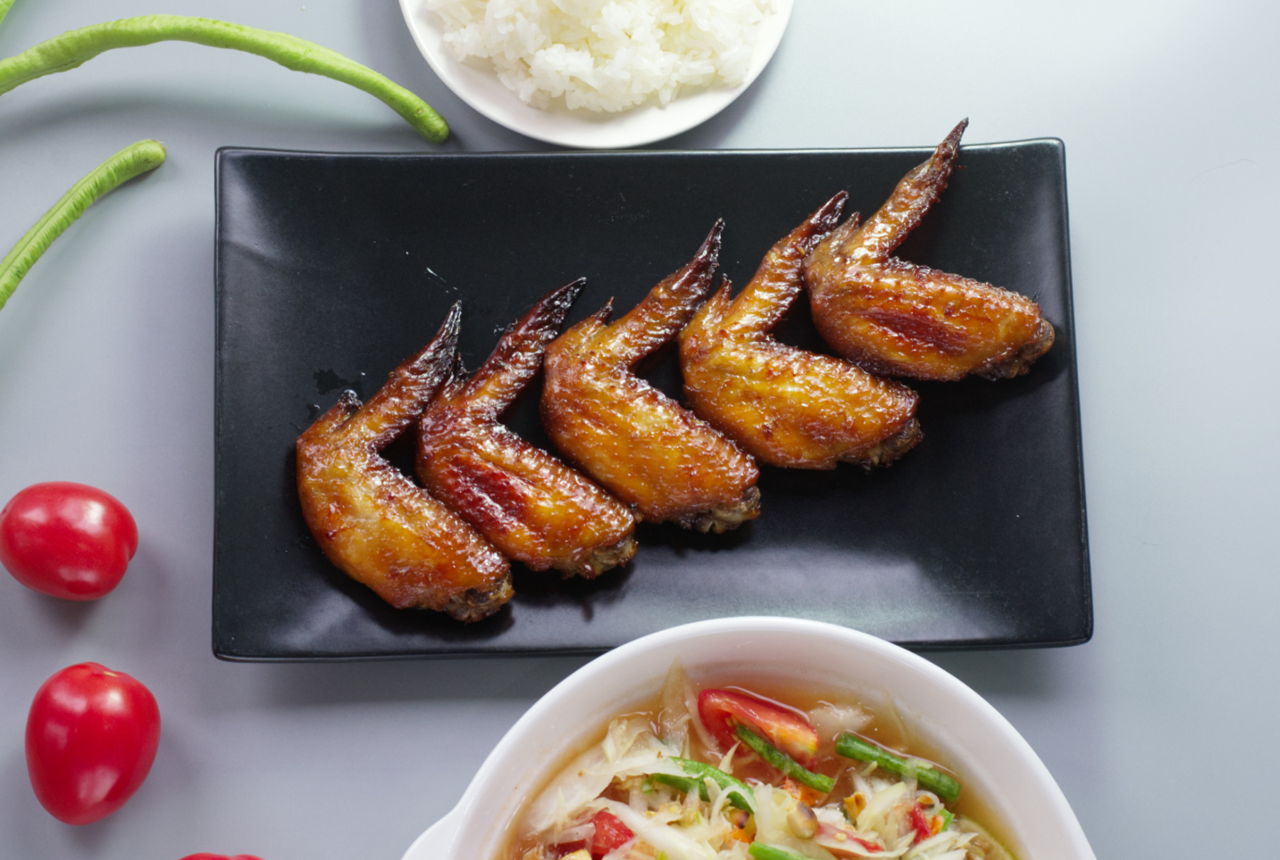 Why this Thai chicken wings recipe?
This best Thai chicken wings recipe guarantees a shiny appearance, almost like they are coated with honey. It may look sticky but it is not! The secret lays in the selection of sugars in the marinade.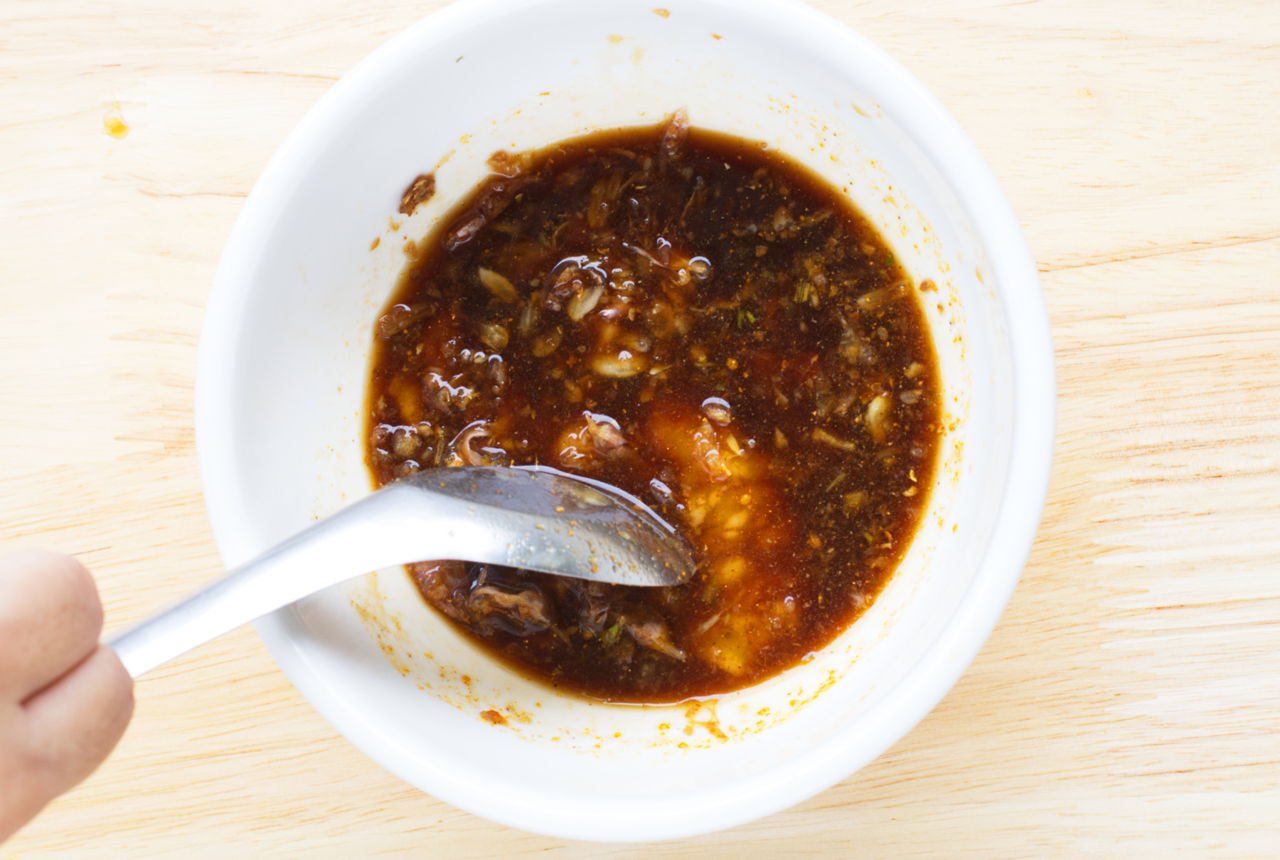 Coconut sugar and raw sugar do not create this sticky texture, thus eating them is less messy. Another benefit is the subtle sweetness compared to white sugar which is much more intense causing an imbalance of flavours.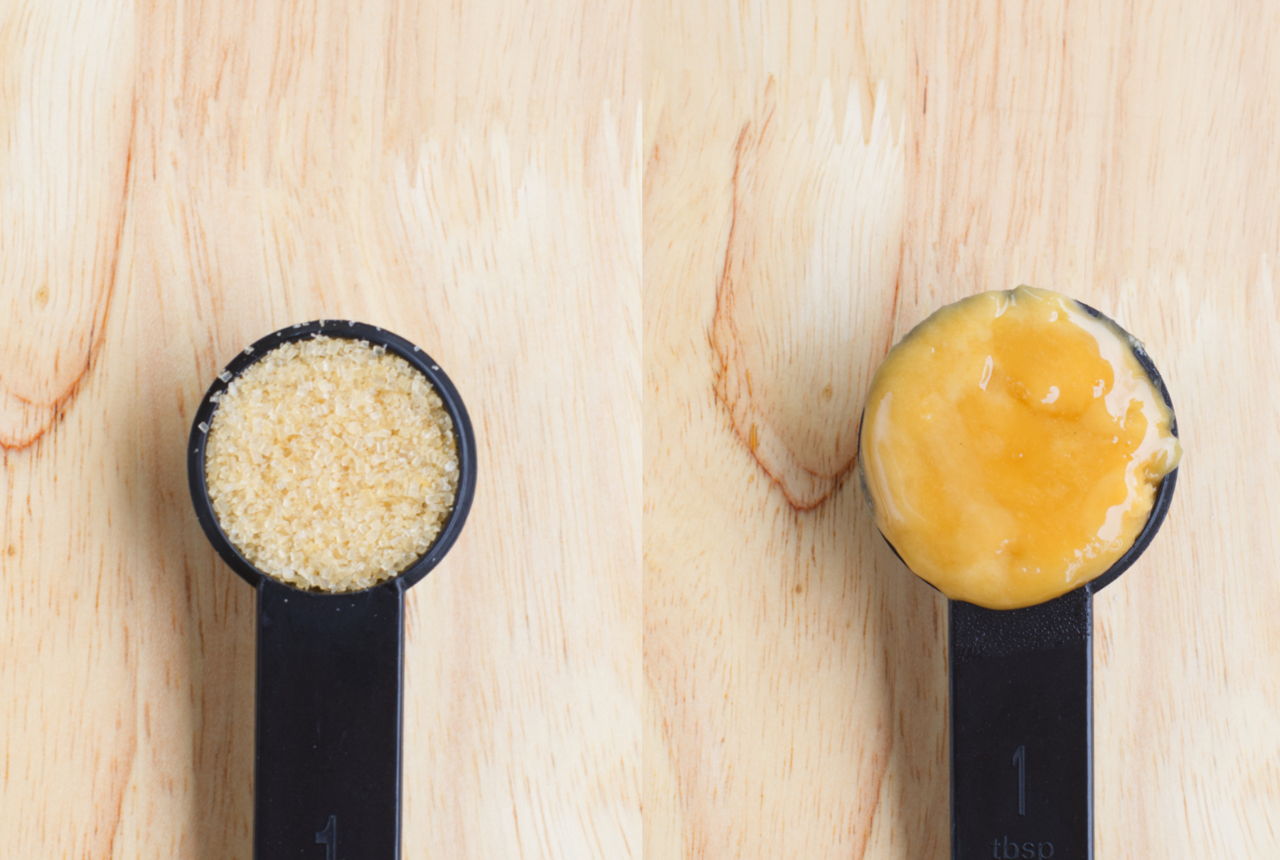 I also share tips below on how to keep the meat tender, juicy and flavourful too. This recipe delivers it all. For those who do not fancy the smell of fish sauce, do not fret. We are not going to use it here.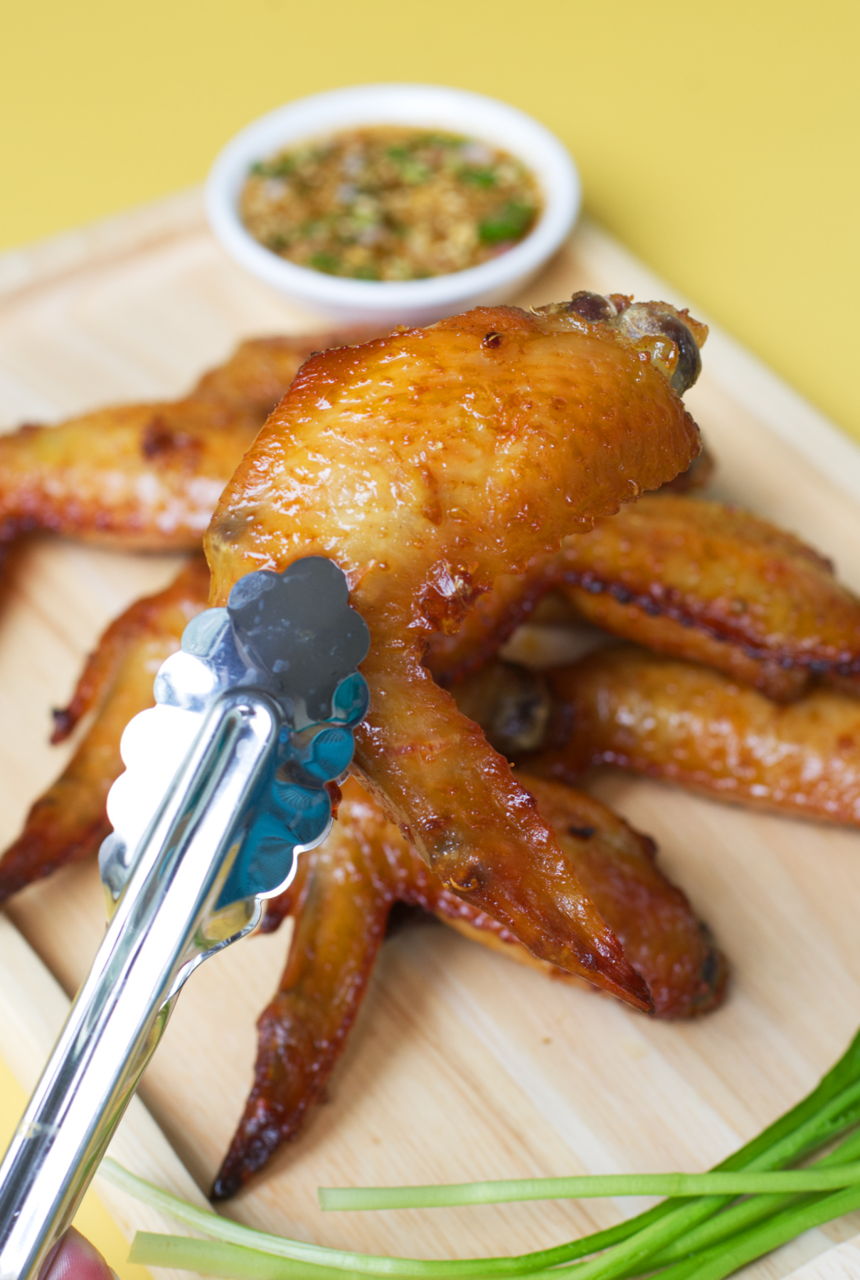 Special Thai ingredients and substitute
In Thailand, we use Thai garlic which is much smaller and has a thinner skin compared to regular garlic. The taste is less sharp compared to the latter. You can find them in Thai specialty stores if you are lucky or feel free to replace it with regular garlic.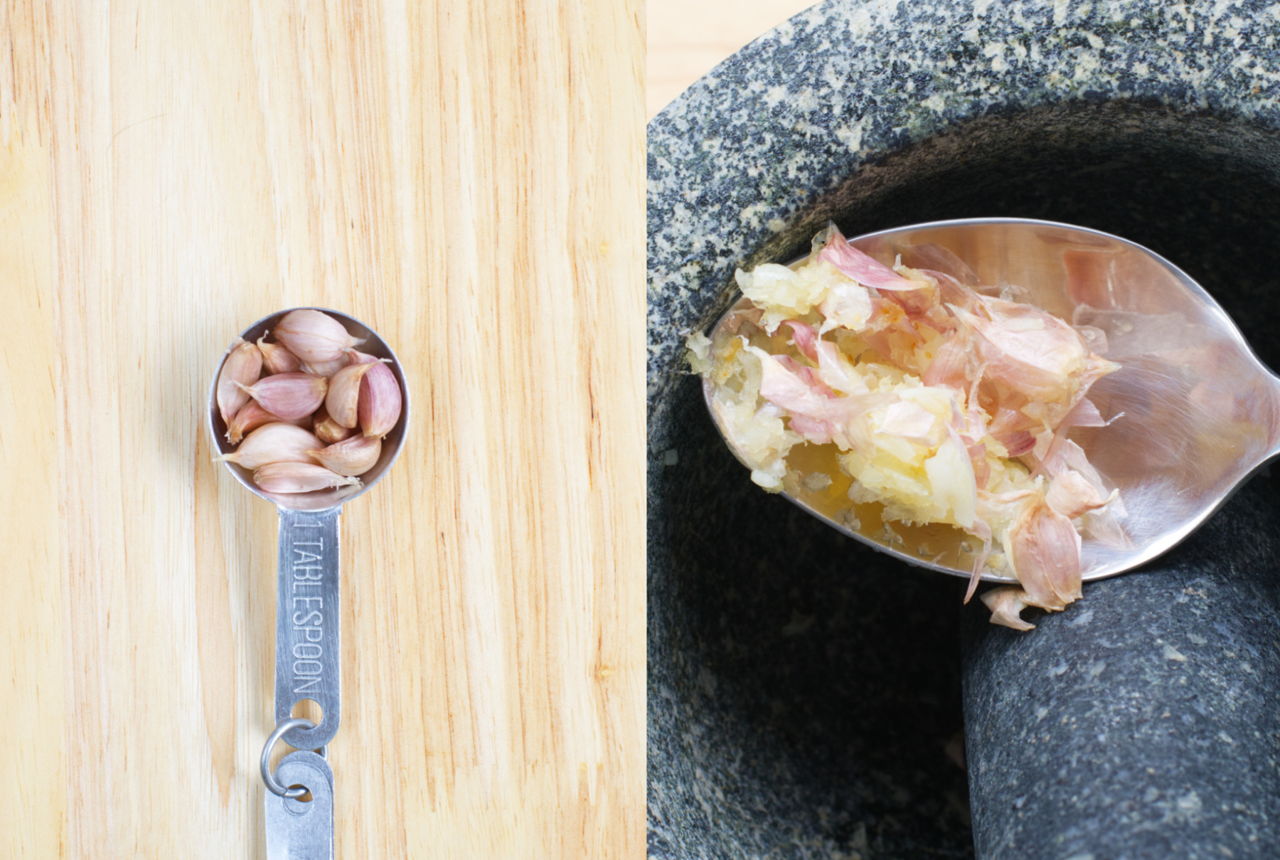 Coriander root is another contributing factor to the delicious taste. If you are unable to find it, substitute with coriander stems. Although not as intense, the final result will still be yummy.
What is Thai seasoning sauce?
Similarly to Maggi seasoning sauce, this sauce is a staple in many Thai dishes. It is mainly made of soy beans. More intense than soy sauce, it has a strong smell and taste. The Golden Mountain sauce which is also known as the 'green cap sauce' in Thai adds a beautiful dark brown sheen to the chicken.
To substitute, you can use oyster sauce instead. Use only half of the amount recommended for the seasoning sauce, so 1¼ tablespoons.
Using other chicken parts
Here, I used chicken wing tips and wingettes. If you like a meatier piece, use drumstick or thigh. They work great in this recipe.
Remove poultry smell
Sometimes chicken, especially frozen meat may have a strong poultry smell which can be a turn off. To get rid of the smell, mix with some salt and rinse them. Salt also helps to exfoliate the chicken skin leaving a smoother surface.
Important tip to avoid tasteless chicken wings
If done wrongly, grilled or baked wings can be very yummy on the outside but the meat is tasteless. That would be a pity because this marinade is crazy delicious. To ensure that the marinade gets absorbed into the flesh, make a cut in the middle of the wingette between two small bones where there is most meat.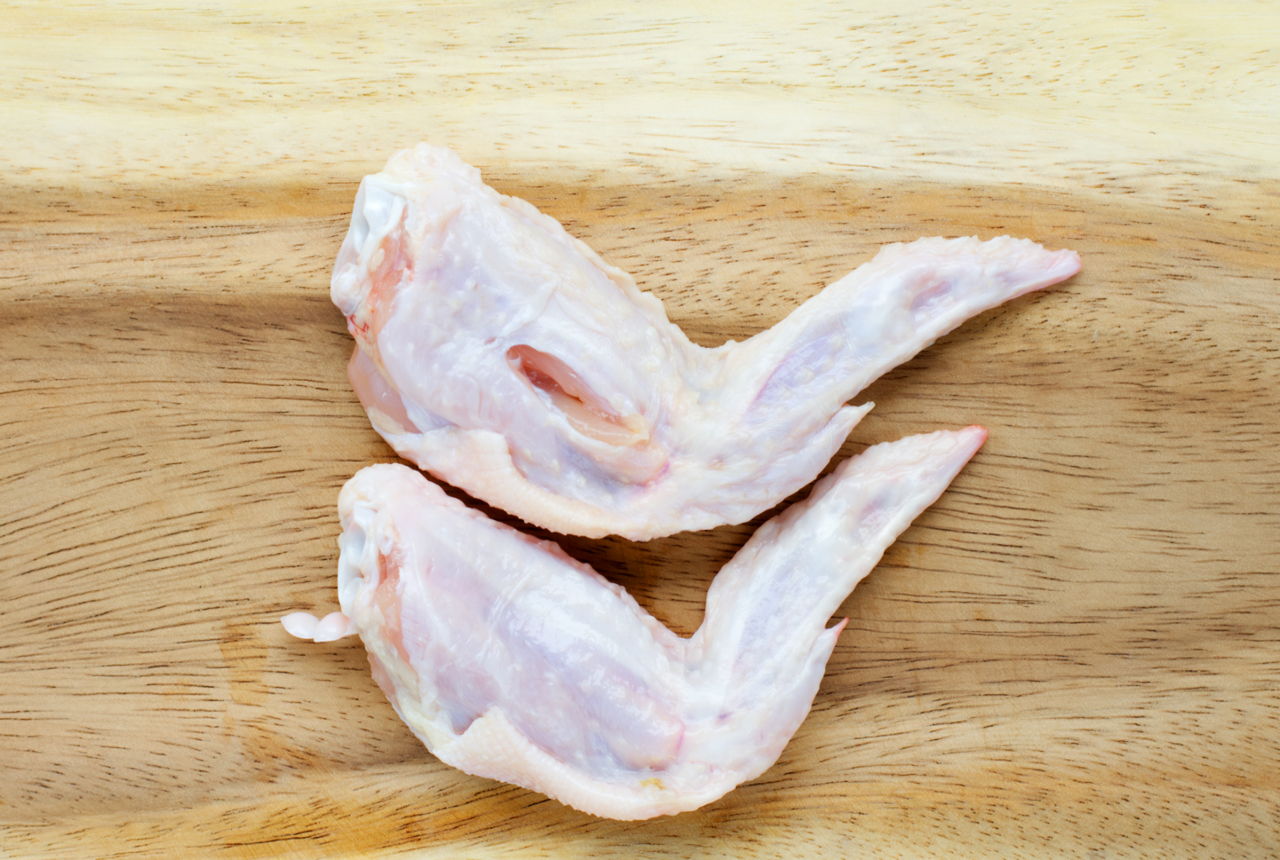 Do not forget to prick the chicken all over too. This way, the chicken wings will be really moist and tasty.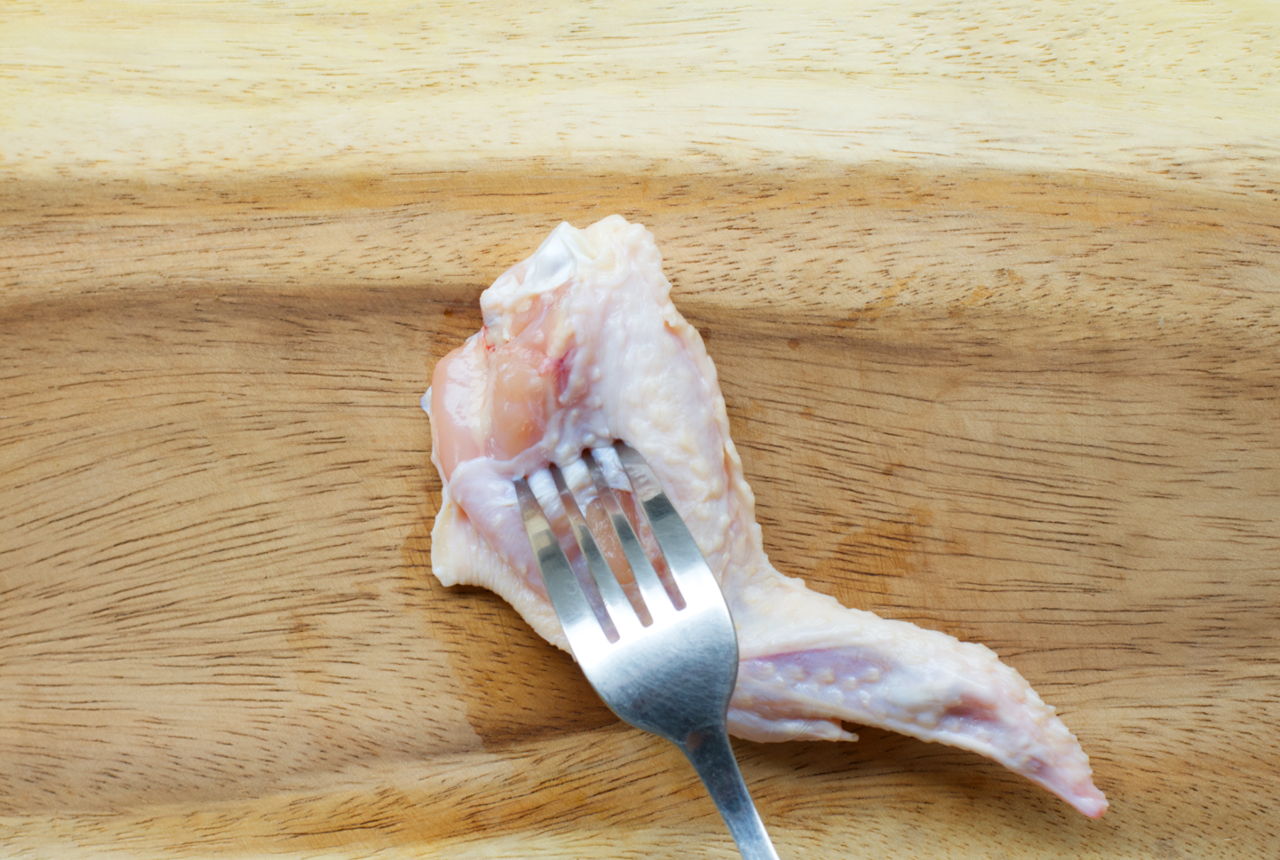 Air fryer and oven settings
I used halogen air oven to cook these chicken wings. You can also use an air fryer or oven to cook them at 180 degrees Celsius for 25 to 30 minutes. Unless you are using a convection oven with the fan on, cook them at 160 degrees Celsius. Regardless of the cooking methods, remember to flip them every 10 minutes or the chicken wings will be unevenly cooked.
Freeze for meal prep
These Thai chicken wings are great for bulk meal prep. After marinating for at least 3 hours, freeze the chicken wings in an air-tight container for up to 3 months. Thaw before baking.
Refrigerating and reheating
I sometimes make a lot of these chicken wings to eat for the whole day. However, refrigerate the cooked chicken in an air-tight container if you plan to eat them the next day. To reheat, microwave them on medium heat. It should take about 2 to 3 minutes.