Sesame oil chicken is a simple but hearty dish often cooked in many Chinese homes across Singapore and Malaysia. The fragrance of the sesame oil is distinct that you will crave for it before it is ready. It is easily a staple in the homes of many families for its simplicity and delicious seasoning where the flavours are very light. The potatoes in the dish are meant to absorb the savoury gravy. Pair it with a bowl of rice and you are good to go.
Why is this the best sesame oil chicken recipe?
I grew up eating this wholesome chicken dish cooked by my grandma. She makes a smashing bowl of sesame oil chicken that our family love so much. After I learned how to cook, I realized the dish is not that tough to make after all. No marinating or long cooking process is required. The steps may be simple but to nail it, choosing the right sesame oil and ginger is crucial.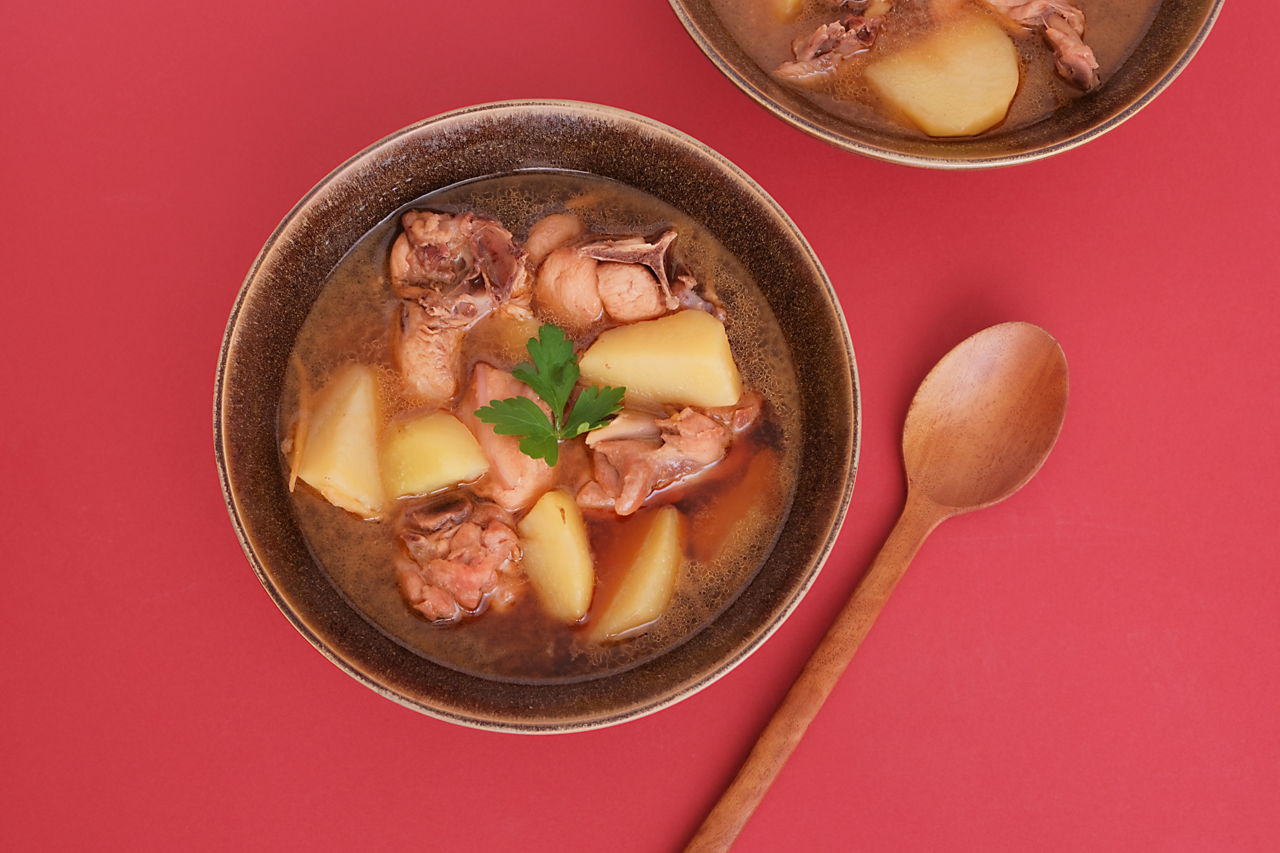 Tips to choosing sesame oil
This ingredient is easily found in supermarkets but you have to get the 100% pure (white) sesame seed oil. It has a golden shade of brown as the oil comes from roasted sesame seeds. Do not confuse this with sesame oil which is yellow or colourless.
Another tip is to get those that are produced in Singapore, Hong Kong or China. You can, of course, use sesame oil from other Asian countries but the flavour profiles of those produced in the mentioned countries are more fitting for the dish. It is originally a Chinese dish after all.
Old ginger vs young ginger
My granny swears by using old ginger in this dish as it is more fragrant compared to young ginger which has not developed the brown skin. In Malaysia and Singapore, we love using ginger from Bentong, a district in the state of Pahang located on the west coast of Peninsular Malaysia. The ginger from Bentong is said to be juicier.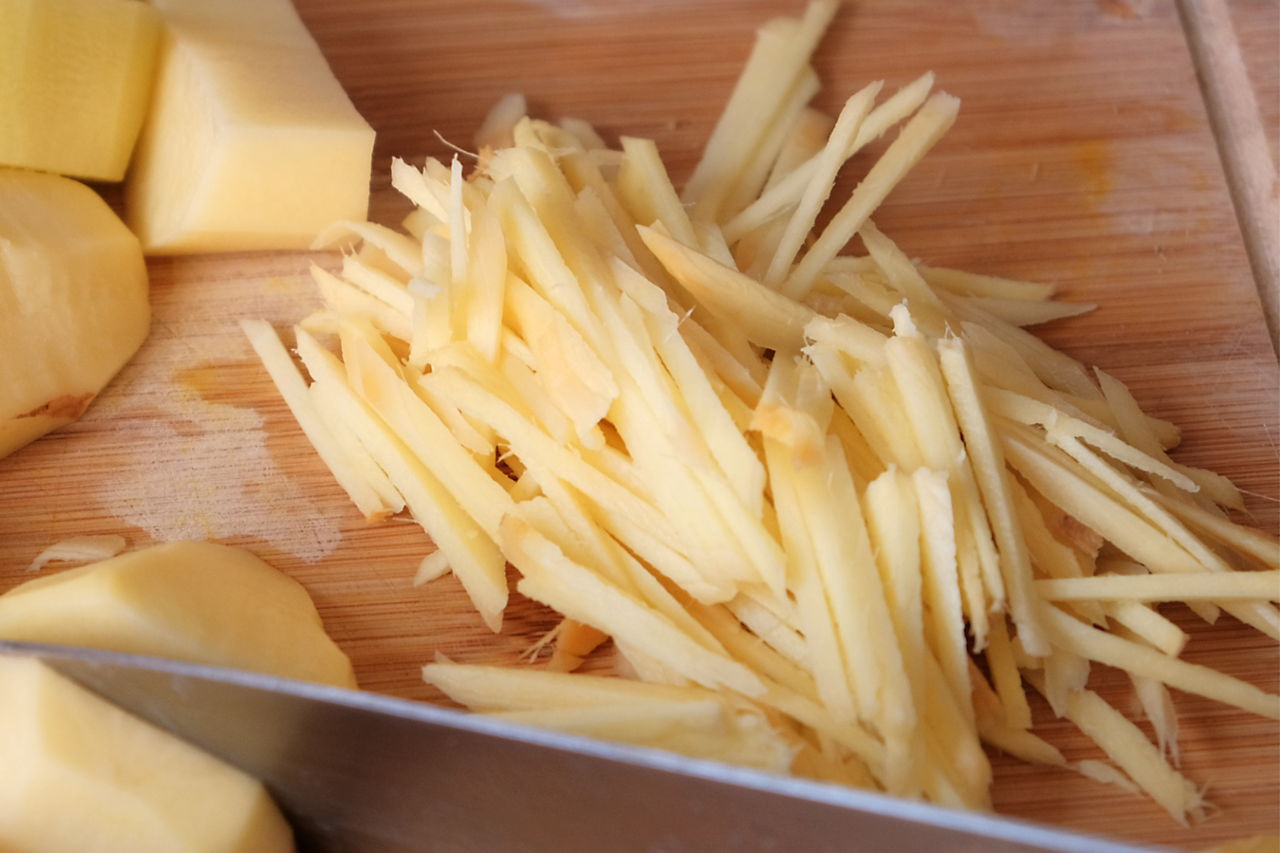 If you do not have fresh ginger, then opt for ginger powder. For this recipe, 4 teaspoons of ginger powder should do the trick. However, this should be left as a last minute option because nothing beats the flavour of fresh ginger in the gravy.
Must Shaoxing wine be used?
Shaoxing wine which is sometimes called Hua Diao wine is a type of rice wine. It adds sweetness to the dish while giving the classic authentic Chinese flavours. Substitute it with dried sherry or Japanese sake, if you like.
Otherwise, skip the alcohol and add a pinch of brown sugar.
Which part of chicken to use?
I used half a chicken with flesh that has bones attached where some parts have more fats than the other. Bones give the dish more flavour. Otherwise, use chicken thighs as they are more tender compared to chicken breast.
A dish with lesser gravy
My grandma's version of the sesame oil chicken has lots of gravy as we love flooding our bowl of rice with it.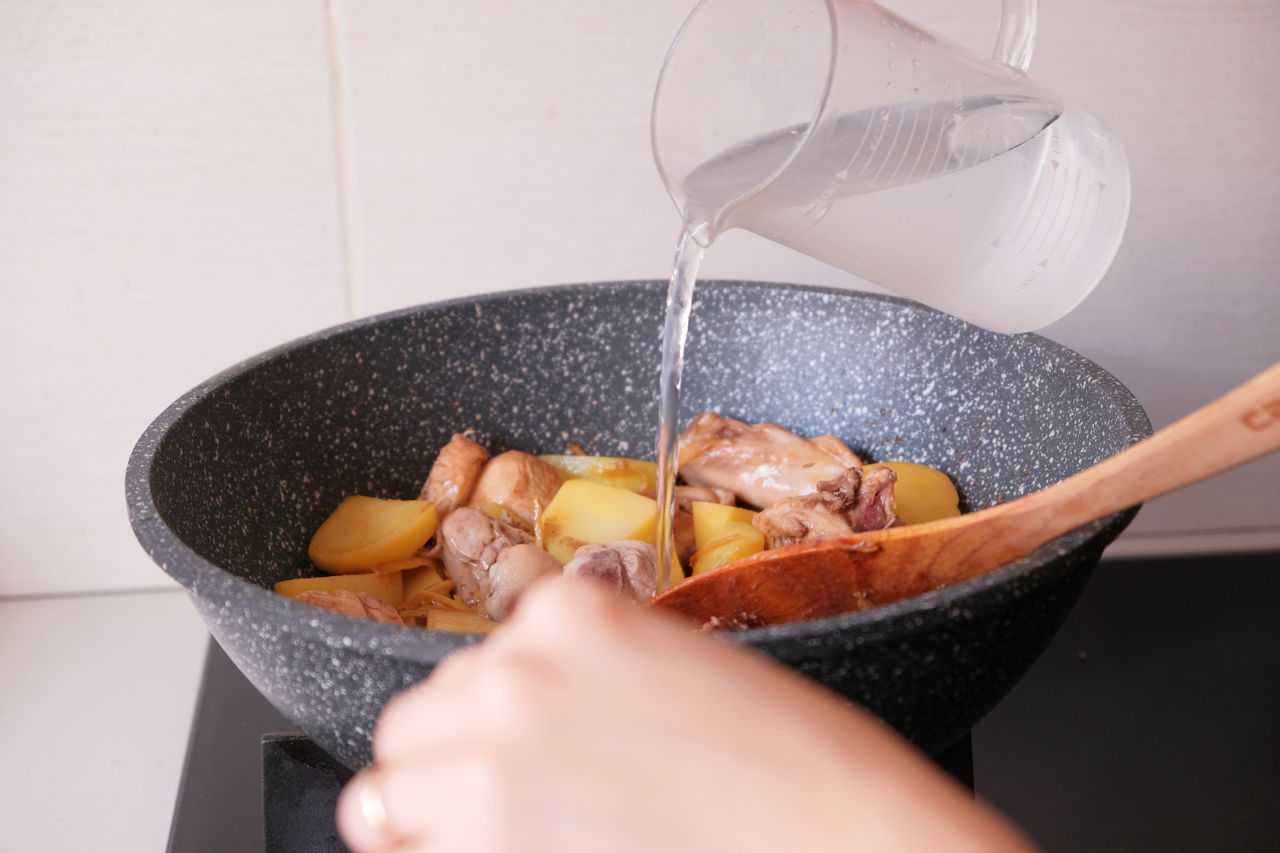 For more intense flavours, try making the dish with little or no water. During the cooking process, water will be released from the chicken. Covering the pan while cooking helps contain the liquid which will be the gravy of the dish.