Soy sauce is a salty and savoury condiment made of fermented beans (Glycine max L.). Soy sauce has quite a long history according to William Shurtleff and Akiko Aoyagi in their book History of Soy Sauce which recorded that it started from the third century in China and later spread across Asia's mainland. It is known with different names such as chiang-yu in China, shoyu in Japan, kan jang in Korea and later in Indonesia as kecap.
Four main ingredients in the production of soy sauce consists of beans, wheat, salt and water. There are mainly four kinds of soy sauce in the Southeast Asian region namely light soy sauce, dark soy sauce, sweet soy sauce and caramelized soy sauce. Each of these sauces has different characteristics. Light soy sauce has a light colour (brownish red), watery texture and a mix of salty and sweet taste. It is widely used in Asian's dishes be it sauteed, steamed and even soups. Besides, it is also used in sauces.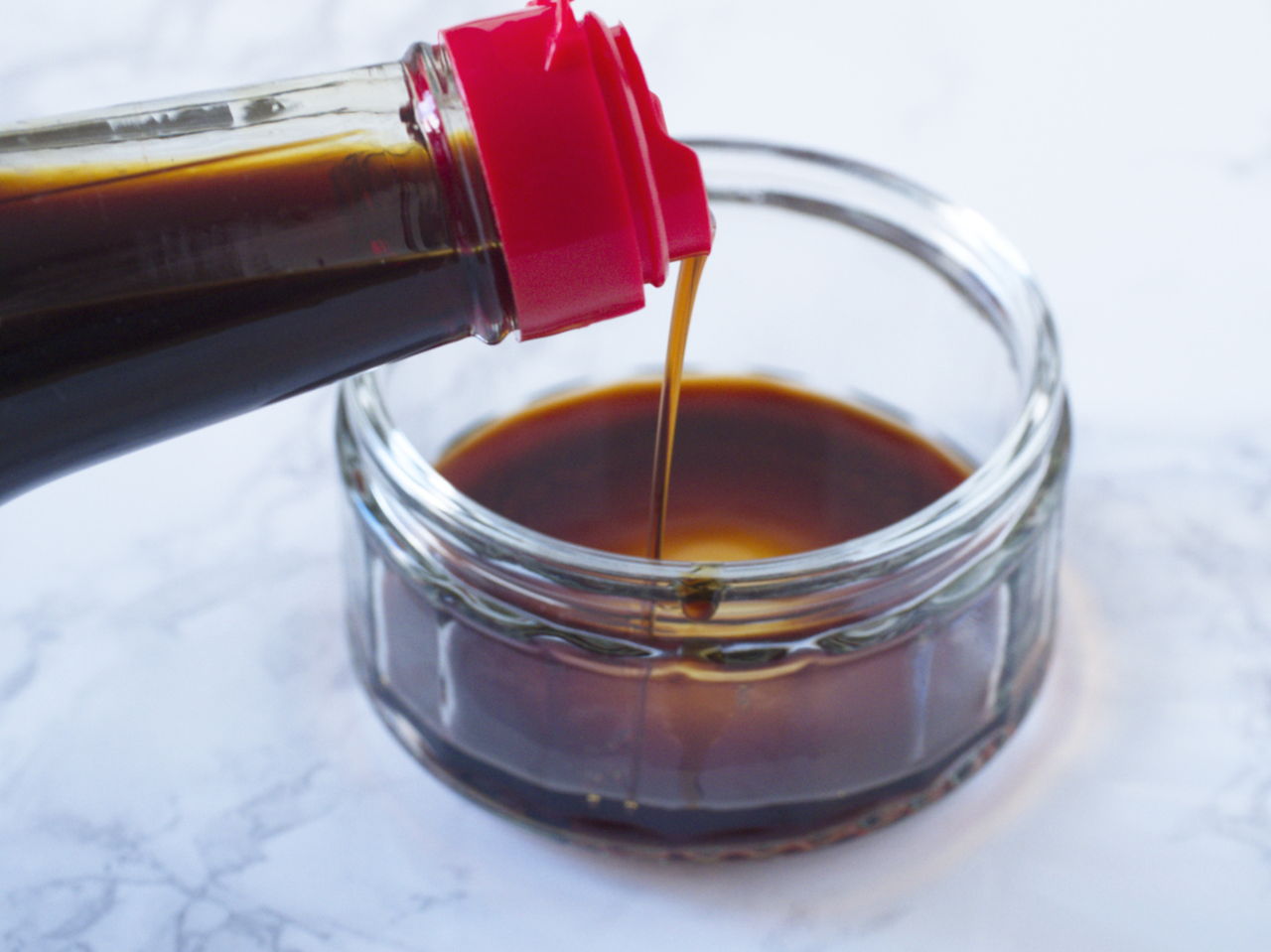 The making of light soy sauce mainly consists of two main steps which are mold fermentation and salt fermentation. Mold fermentation is carried out for one week. During the process, soy beans are washed and soaked for 12 – 15 hours, steamed, drained, and cooled. After that, wheat or barley flour which has been roasted and koji powder (Aspergillus oryzae) are added to the soy beans. The mixture of the soy beans, starches from the flour and koji powder is known as koji. Then, koji obtained from the fermentation will be mixed with salt water with a concentration of 20% and fermented for at least one week or up to six months. The result of this fermentation is named moromi. In this step, various flavour components will be produced due to the presence of lactic acid bacteria during the fermentation. The final step of making light soy sauce is ripening and pasteurization to increase the storage shelf life.
Fermentation time (aging) determines the quality of the soy sauce produced. The longer the soy sauce aged, the better the flavour because it is enriched with flavour components. Enzymes will degrade proteins, polysaccharides, dissolving sugars and turning into lots of flavour compounds. Historically, the aging process takes about one year to produce soy sauce in the best condition. However, manufacturers of soy sauces modified the process with sophisticated technology to adjust the temperature and time used during manufacturing which allows them to make commercial soy sauce efficiently that only takes around six months.