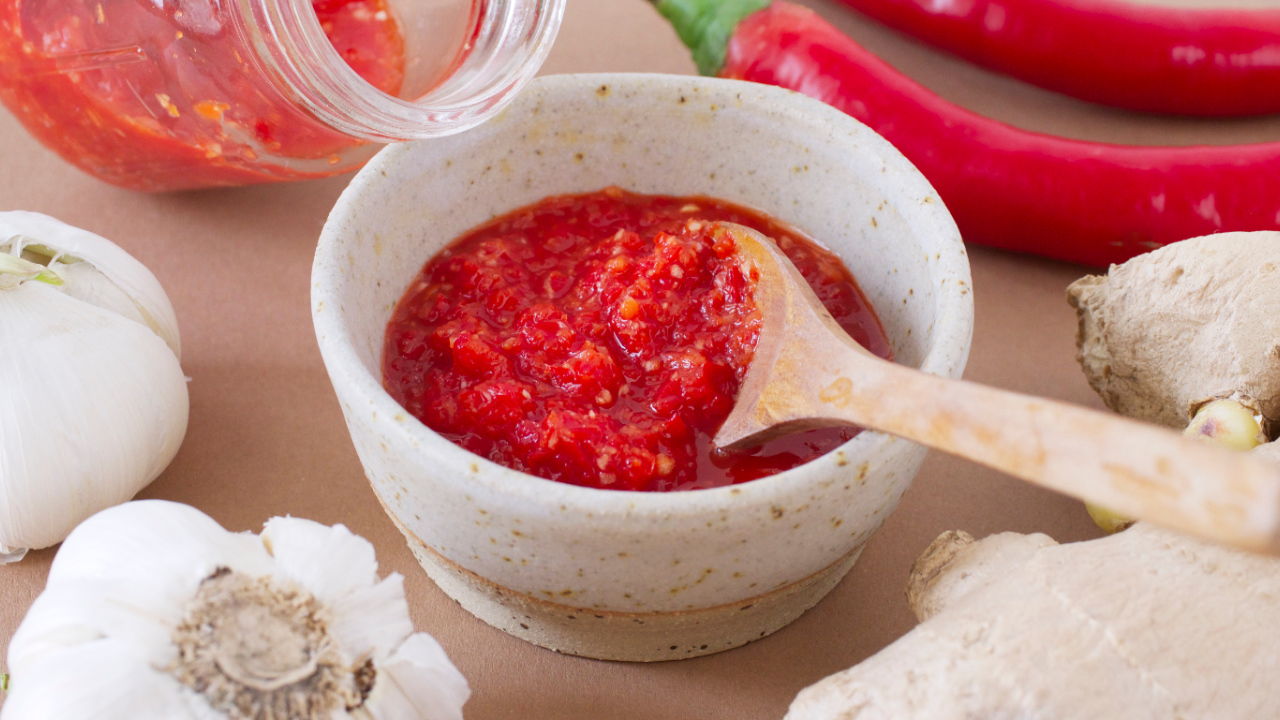 Chilli Garlic Sauce
Chinese chilli garlic sauce is also known as 'cili garam'. This hot chilli sauce is a spicy condiment which is very versatile. It is used as the chilli sauce that accompanies Hainanese Chicken Rice which is popular in Malaysia and Singapore.
Preparation 10 mins
Cooking 10 mins
Malaysian, Singaporean, Thai, Bruneian
---
Ingredients
6

chilli peppers (fresh)

4

garlic clove(s)

3

cm

ginger

1

lime(s)

—

salt

—

sugar
---
Community Food Snaps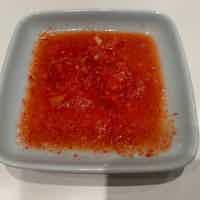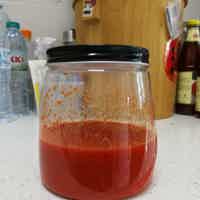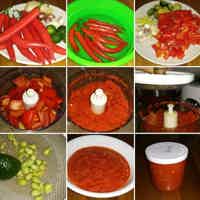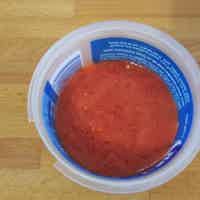 ---
Background
Homemade chilli sauce such as 'cili garam' is very easy to prepare. In the Malay language, cili garam literally means 'chilli salt' which depicts the flavour profile of this spicy condiment. This homemade chilli garlic sauce is easy to prepare and goes well with most dishes, be it — meat, fish and even rice and noodles. It has a combination of flavours ranging from tangy, spicy, sourish to being slightly salty. It tantalizes and teases the taste buds when all the flavours come together.
Using fresh ingredients
The key to this chilli garlic sauce is using fresh ingredients. It is the natural juices from the chillies, garlic and ginger that give the sauce the amazing flavours.
Uses of chilli garlic sauce
Chilli garlic sauce is mostly used as a condiment or a dipping sauce. It can also be sautéed in oil until fragrant and then tossed together with fried chicken or fried fish.
It can also be added to fried rice or fried noodles to add some spice. Just ensure that it is sautéed in oil first before adding the rice or noodles.
Storage of chilli garlic sauce
Once the chilli garlic sauce is ready, store it in a clean and dry bottle before keeping it refrigerated. It can be kept for up to 2 weeks to a month. Keep in mind to always use a clean and dry spoon to take out the chilli sauce when needed as moisture may spoil its freshness.
How to serve chilli garlic sauce?
In Malaysia and Singapore, chilli garlic sauce is used especially for serving Hainanese Chicken Rice. Some chicken broth is added to it to complete the taste so that it goes well with Hainanese chicken rice. Other dishes that also goes well with this hot chilli sauce are char siu, pandan fried chicken and Nyonya fried chicken.
Use adequate amount of salt, sugar and lime juice. The lime juice contributes to the sourish taste of the chilli sauce. Adjust the taste according to your preference. You just need to find the right balance of saltiness and sourness.
---
Steps to Prepare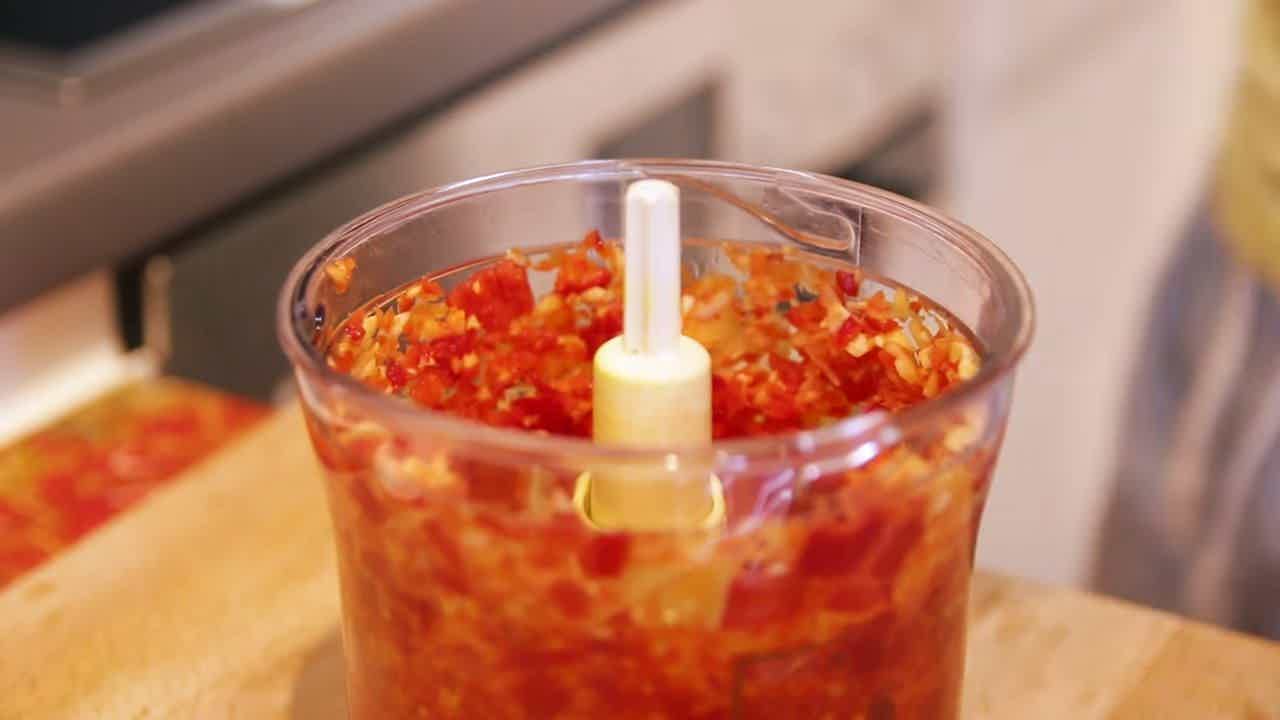 Step 1 of 2
6

chilli peppers (fresh)

4

garlic clove(s)

3

cm

ginger
Remove seeds and white piths of chillies to lessen the spiciness. Then, blend chillies, ginger and garlic together.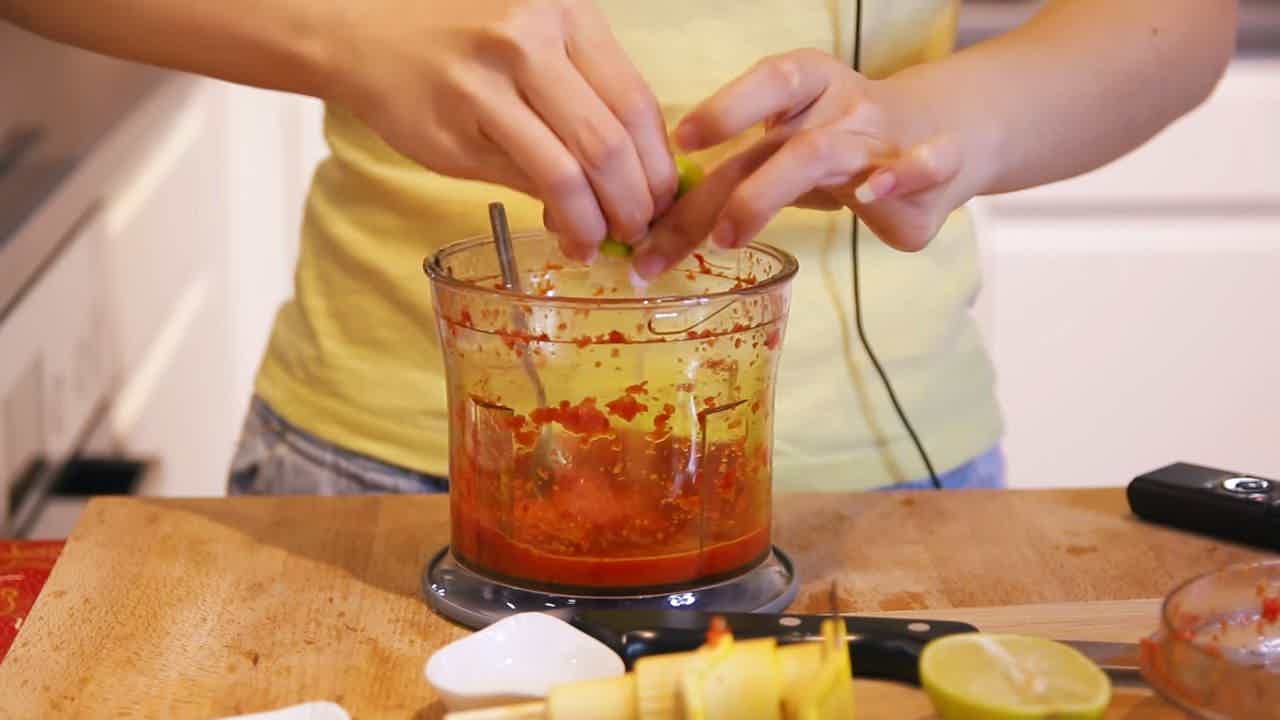 Step 2 of 2
Add lime juice or calamansi lime juice to ease the blending. Add salt and sugar to taste. Chilli sauce can be kept for up to 2 weeks if refrigerated.
Published: October 3, 2015
---
0 Discussions
Give us your opinion!
Log in
and start posting.