Pandan Fried Chicken
Amazing fried chicken meat marinated with lots of aromatic spices and wrapped with fragrant pandan leaf. Its alluring fragrance and flavours will keep you drawn to them.
Total Time
Preparation 30 mins
Cooking 30 mins
Alternate Names
Ayam Pandan, Gai Hor Bai Toey, ไก่ห่อใบเตย
Cuisines
Malaysian, Singaporean, Thai, Indonesian, Bruneian
---
Ingredients
1

shallot(s)

1

lemongrass stalk(s)

1

tsp

fennel seeds

250

g

chicken meat

1

tsp

turmeric powder

1

tsp

chilli powder

1

tbsp

oyster sauce

—

salt

—

sugar

—

Pandan Leaves

300

ml

oil
---
Nutrition per Serving
Calories
216 kcal
Carbs
5 g
Fat
15 g
Protein
14 g
---
Background
This dish is a favourite of many. The secret to the alluring aroma is none other than pandan leaves, also known as screw-pine leaves. Pandan leaves are usually used to add aroma to a dish or as a natural colouring agent to cakes and many Southeast Asian desserts.
In this pandan chicken dish, it is used for its fragrance. You can immediately smell the intensity of the fragrance while frying the chicken. The meat soaks up the nutty sweet pandan smell as it blends in with the spices used in the marinade.
How to wrap pandan chicken?
If you are wondering how to wrap pandan chicken, check out the video recipe above. You can either tie the chicken pieces in pandan leaves or use the help of toothpicks. That way, you will also use less pandan leaves.
Pandan chicken in oven or grill
Pandan chicken can be baked in oven or grilled instead of frying. Pre-heat oven to 180 Celsius. Bake the chicken pieces wrapped in pandan leaves for about 40 minutes. Remember to leave some space between in between the chicken pieces when baking.
How long should I marinade the chicken?
At least 30 minutes. Of course, it would taste better if you can marinade the chicken pieces overnight. The longer the chicken marinates, the better the taste would be. If you like, you can also freeze the chicken pieces after wrapping them in pandan leaves.
Freeze pandan chicken for later use
Pandan chicken is a freezer friendly recipe. Marinate chicken and wrap them with pandan leaves. After doing so, pandan chicken can be stores in the freezer until its time to fry, bake or grill them.
Dipping sauce for pandan chicken
You can, of course enjoy this dish without any accompaniment. Due to the marinade, the chicken meat is already extremely flavourful as it is. However, if you dip it in some sweet Thai chili sauce, the taste of this dish goes a notch higher. Tangy, sourish, spicy and sweet together with the aromatic fragrance of the pandan leaves, this dish will definitely gain a place in your heart. You will be missing out if you do not try this.
Great for parties served as finger food or simply enjoy it with hot white rice. Remember to also check out the recipe of the dip, sweet chili sauce.
---
Food Snaps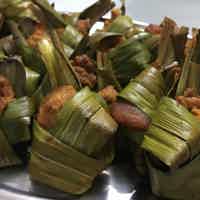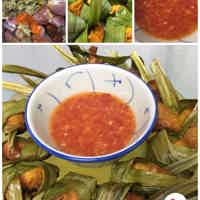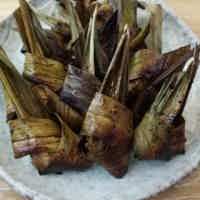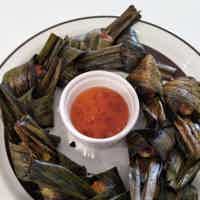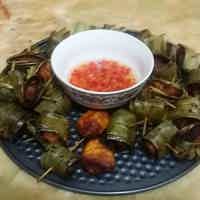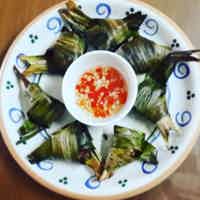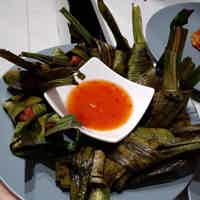 ---
How to Prepare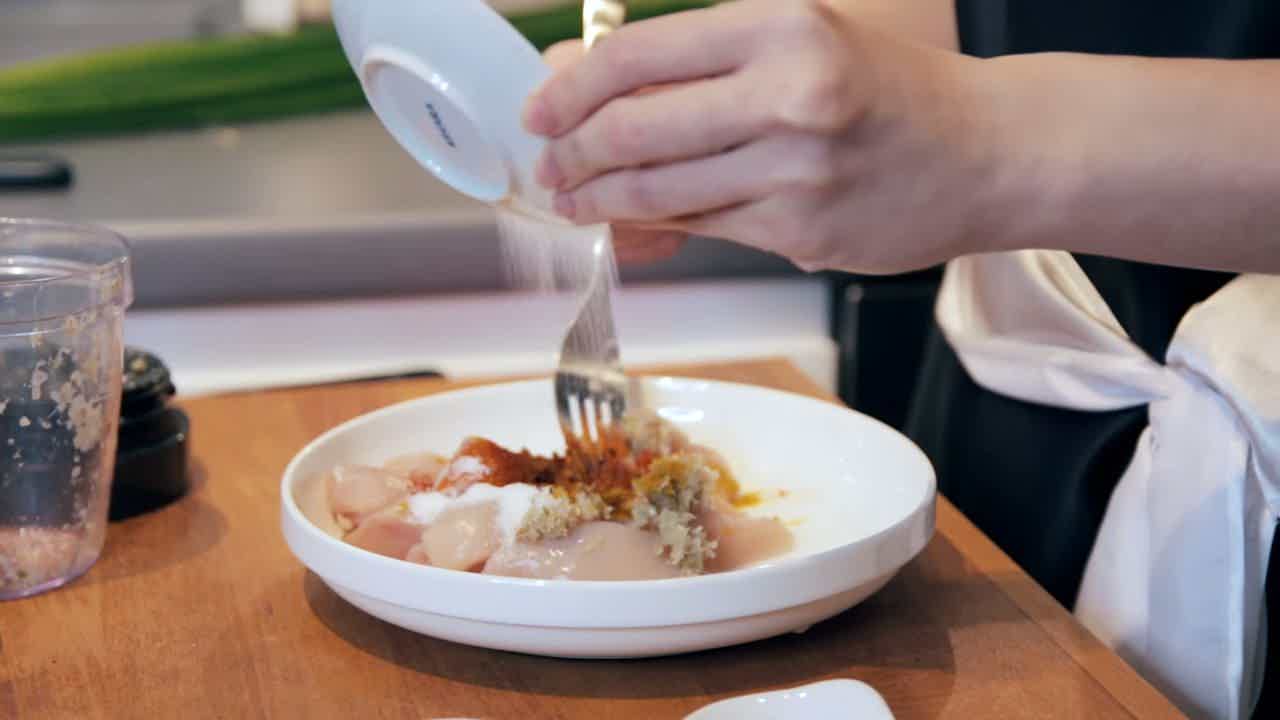 Step 1 of 3
1

shallot(s)

1

tsp

fennel seeds

250

g

chicken meat

1

tsp

turmeric powder

1

tsp

chilli powder

1

tbsp

oyster sauce

salt

sugar
Blend shallots, lemongrass and fennel seeds together. Marinate chicken meat with blended ingredients, turmeric, chili powder, oyster sauce, salt and sugar for at least 30 minutes. Ideally, marinate chicken meat overnight.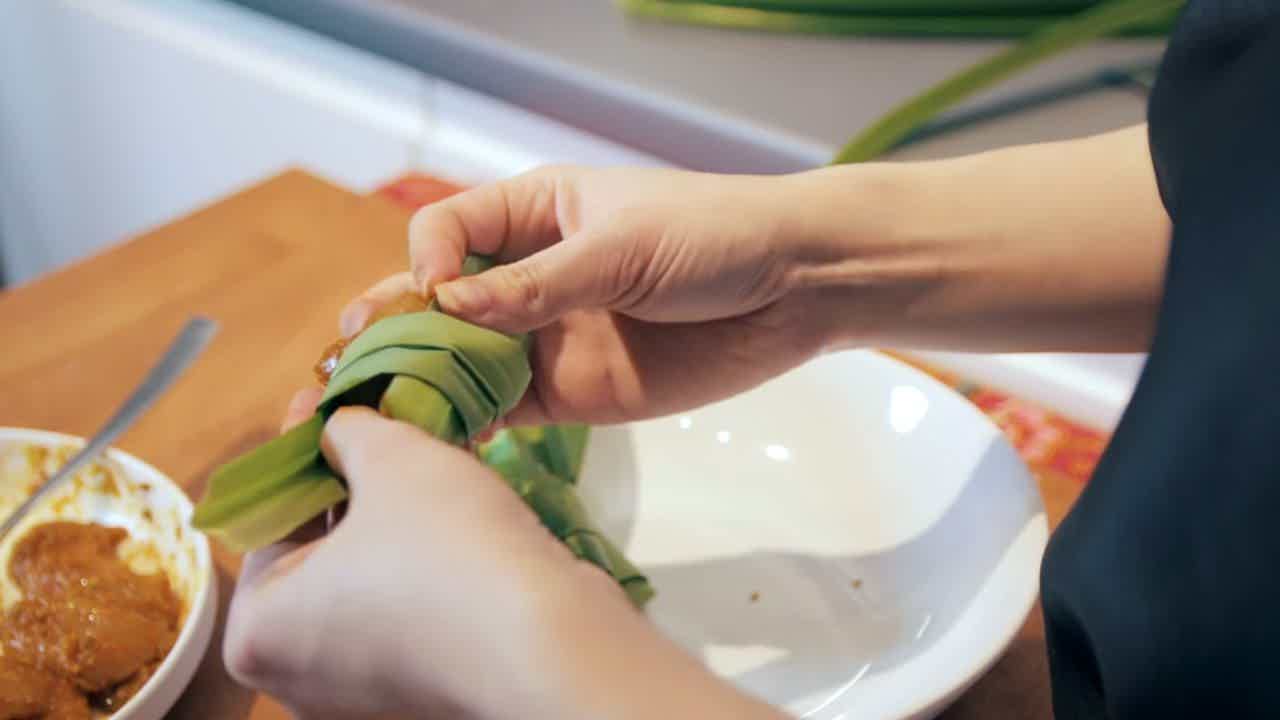 Step 2 of 3
Wrap marinated chicken meat with pandan leaves.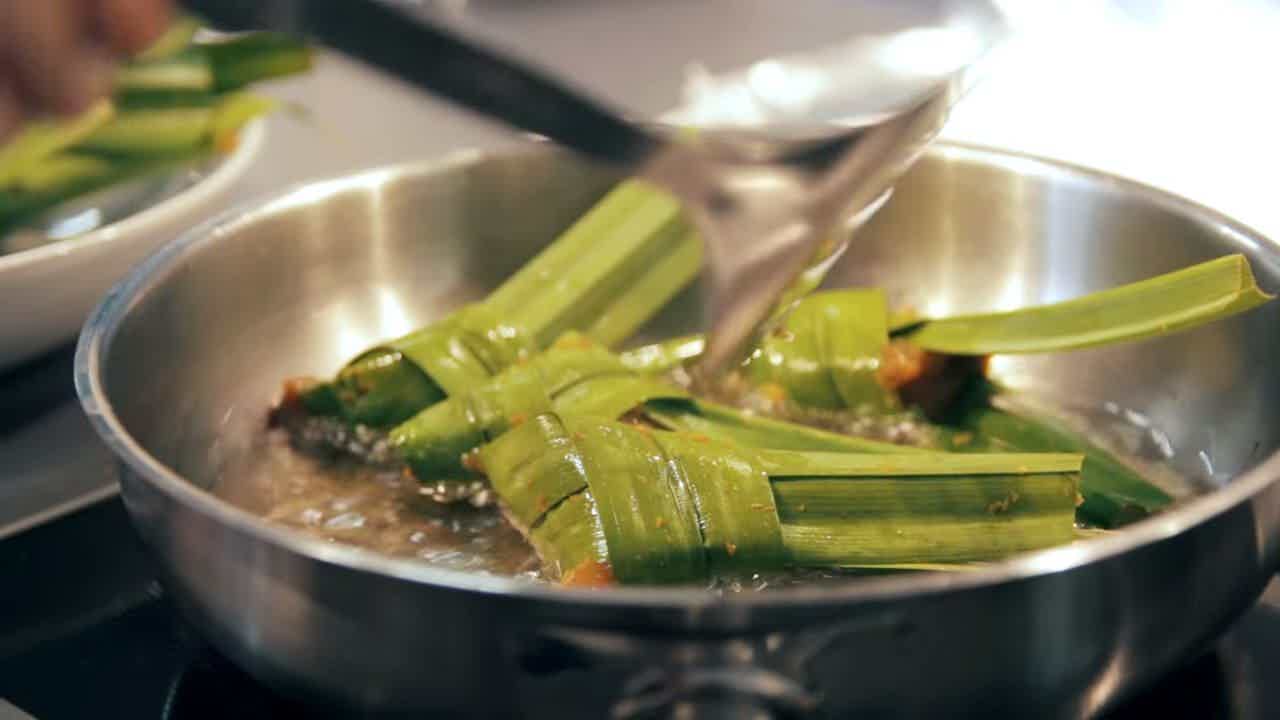 Step 3 of 3
Fry chicken meat until golden brown. Serve with sweet Thai chili sauce.
Published: April 30, 2016