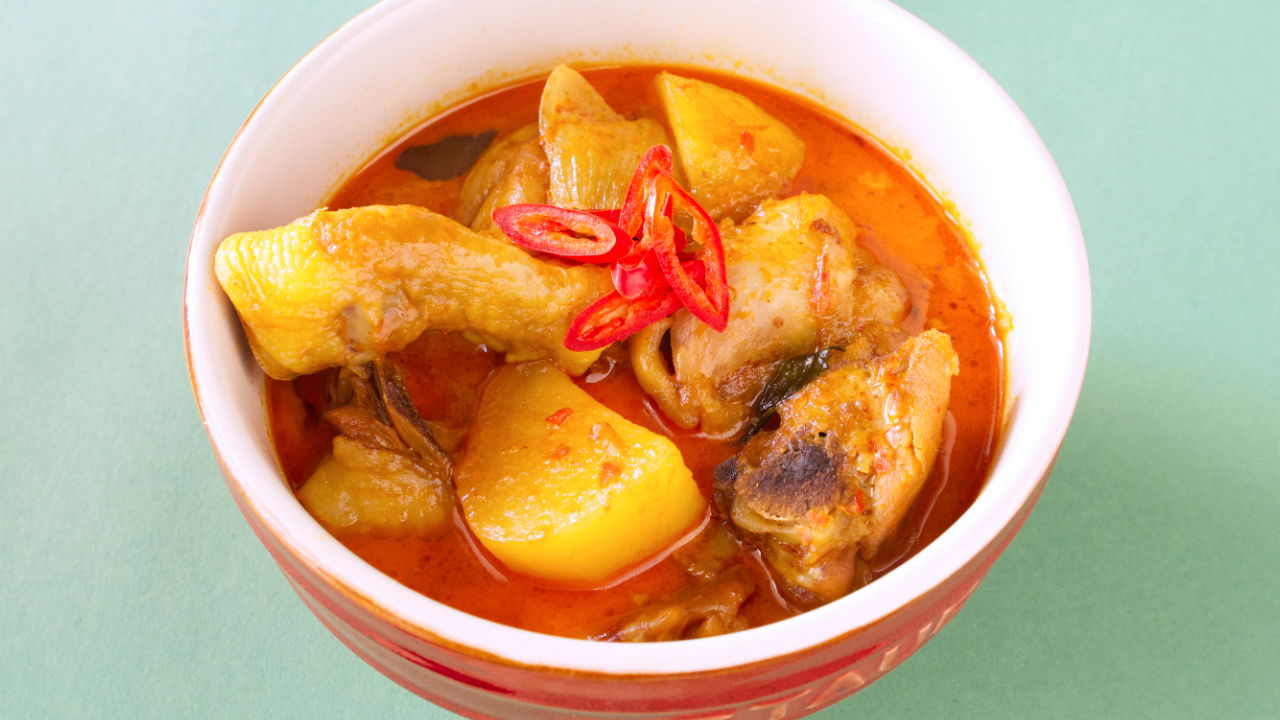 Malaysian Curry Chicken
Curry chicken varies around the world. This easy curry chicken recipe consists of a splash of coconut milk making it creamy and delicious. Usually served with rice but is also delicious eaten with bread.
Preparation 20 mins
Cooking 60 mins
---
Ingredients
---
Community Food Snaps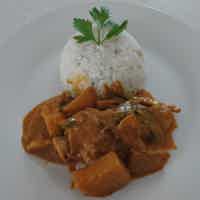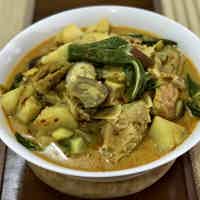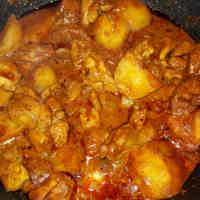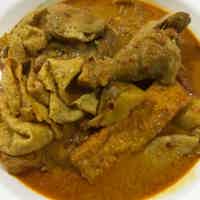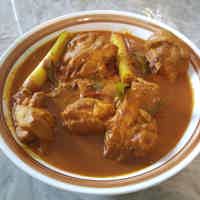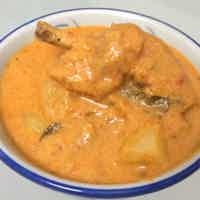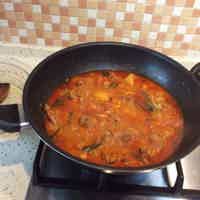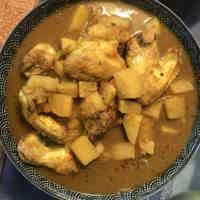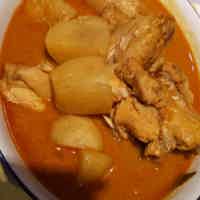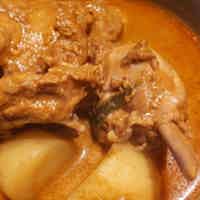 ---
Background
This easy curry chicken dish is the standard curry chicken. No fuss, just yummy and creamy curry. Rich in coconut milk and spices, this dish is a must-try. As the chicken pieces are marinated in curry paste before cooking, the taste of the meat is enhanced.
Can onions be used instead of shallots?
Yes, they can. Shallots are generally more intense in taste and are also spicier compared to onions. The best substitute would be red onions. If you can't find any, you may also opt for yellow onions.
What type of curry powder to use?
In Malaysia and Singapore, you may find curry powders specifically for meat, fish or seafood. For this recipe, meat curry powder is used. You may substitute it with any curry powder mixture which contains more chilli powder. Sometimes, dried curry leaves are also added to the curry powder mixture.
Can candlenuts be omitted?
Candlenuts are added to thicken the curry. You may omit them from this recipe, if you prefer. Otherwise, substitute candlenuts with macadamia nuts.
Milk or yogurt to substitute coconut milk
In the Southeast Asian region, milk and yogurt aren't a common choice to be added into curries. Instead, coconut milk is often used since it is easily available. If you do not prefer coconut milk, you may opt to substitute it with 300 ml milk or 250 ml yogurt. Do note that it will not spoil the taste although it would be slightly different.
Cooking curry chicken in slow cooker
Cooking curry chicken in a slow cooker is possible. Simply prepare the ingredients and put them into a slow cooker. Cook the dish for 4 hours on high heat or 6 hours on low heat for tender curry chicken.
---
Steps to Prepare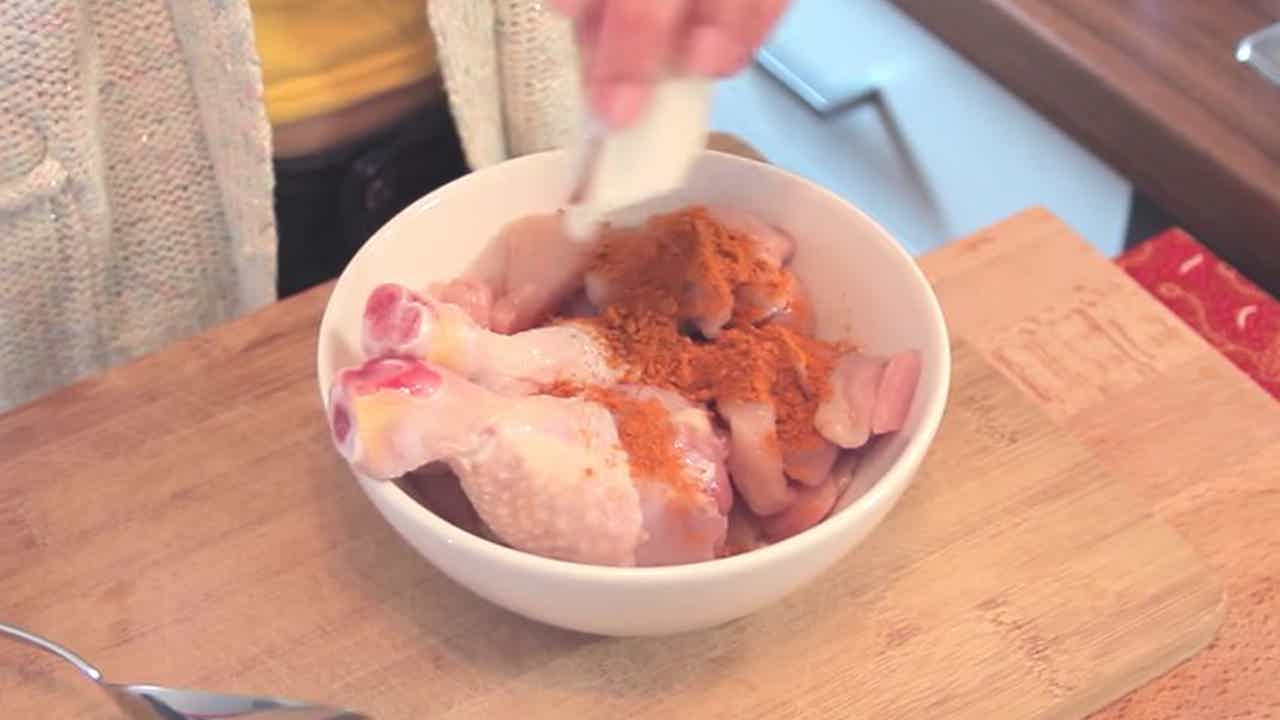 Step 1 of 7
Marinate chicken meat with curry powder and soy sauce for 15 minutes.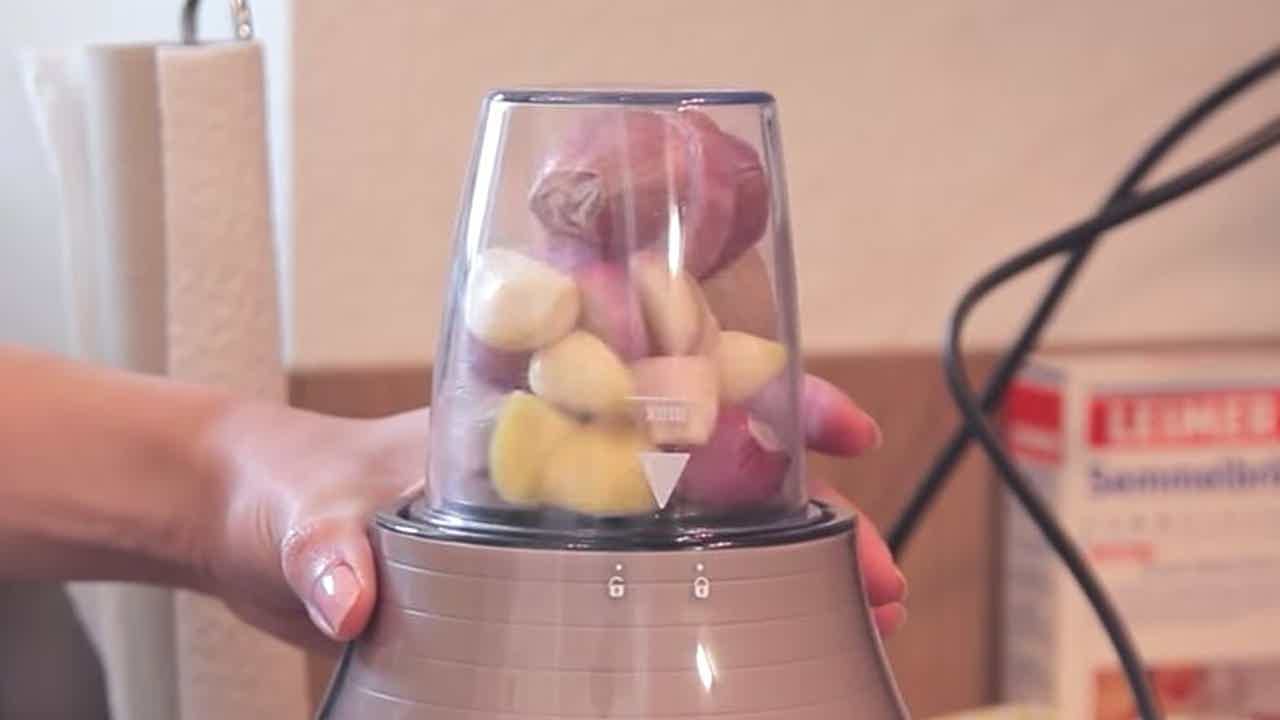 Step 2 of 7
3

garlic clove(s)

3

shallot(s)

2

cm

ginger

3

tbsp

curry powder
Soak dried chillies until soft and remove the membranes to reduce the spiciness. Blend candlenuts, garlic, shallots, ginger and dried chillies with curry powder.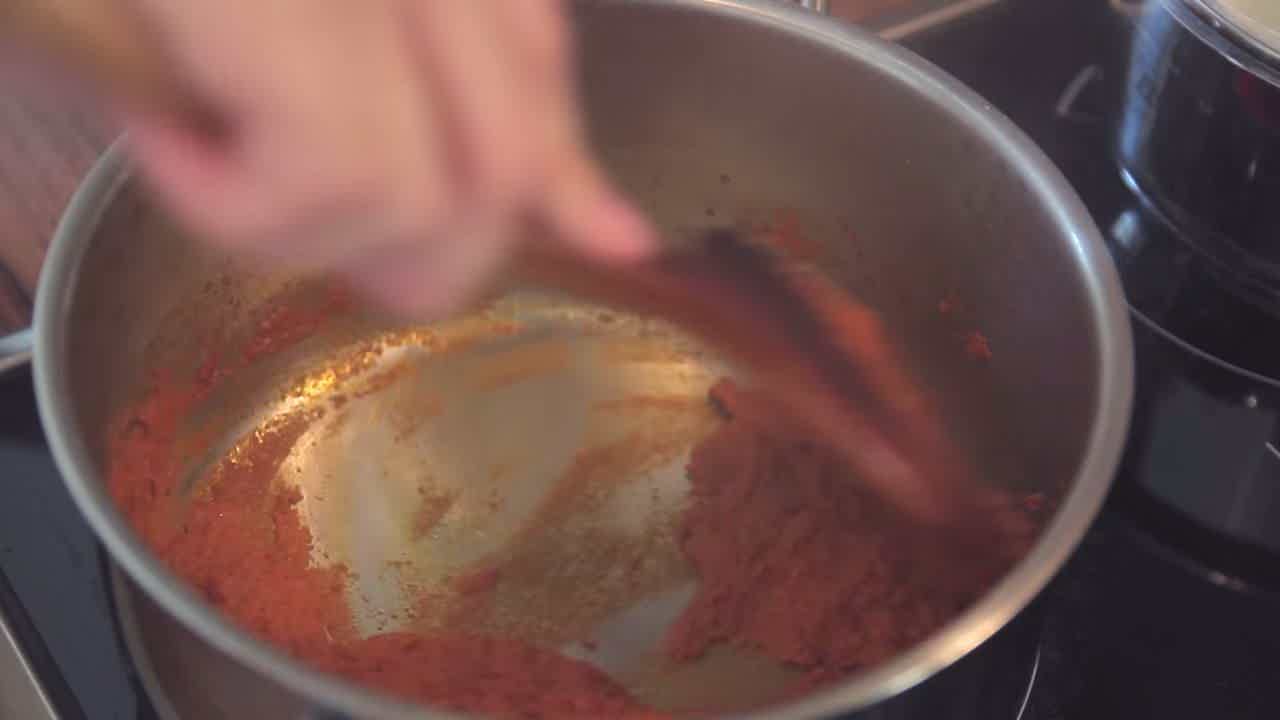 Step 3 of 7
Heat oil in a pot over medium heat. Add blended chilli paste and cook until fragrant.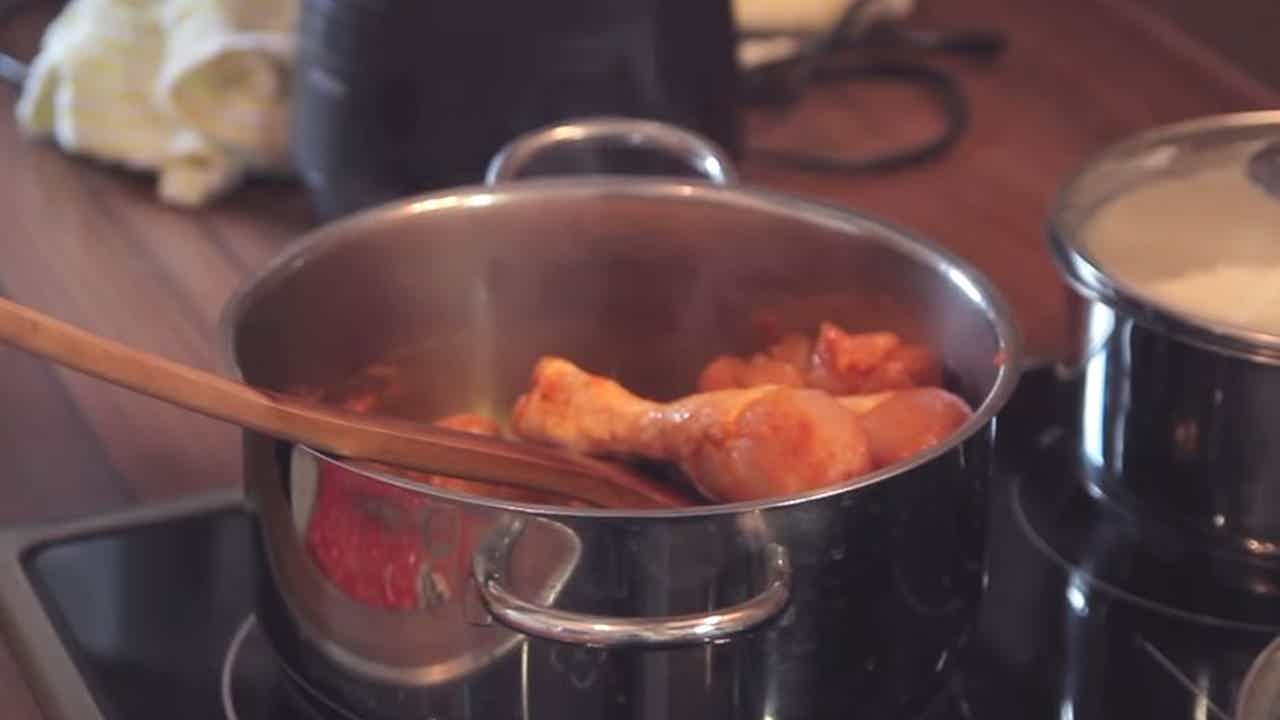 Step 4 of 7
Add chicken meat and mix well. Cook until the dish is slightly dry. Add water and cook over high heat.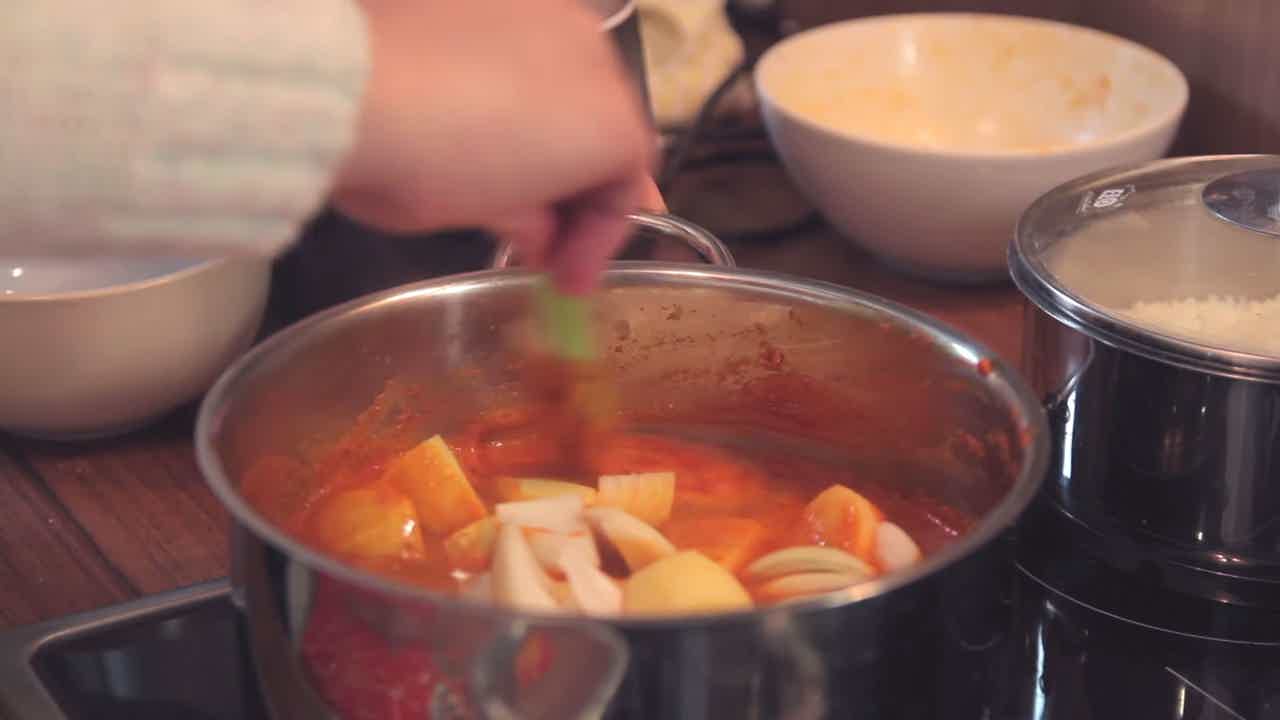 Step 5 of 7
2

potatoes

1

yellow onion(s)
Add potatoes, onions, lemongrass and curry leaves. Once it boils, lower the heat and allow to simmer for 30 to 40 minutes.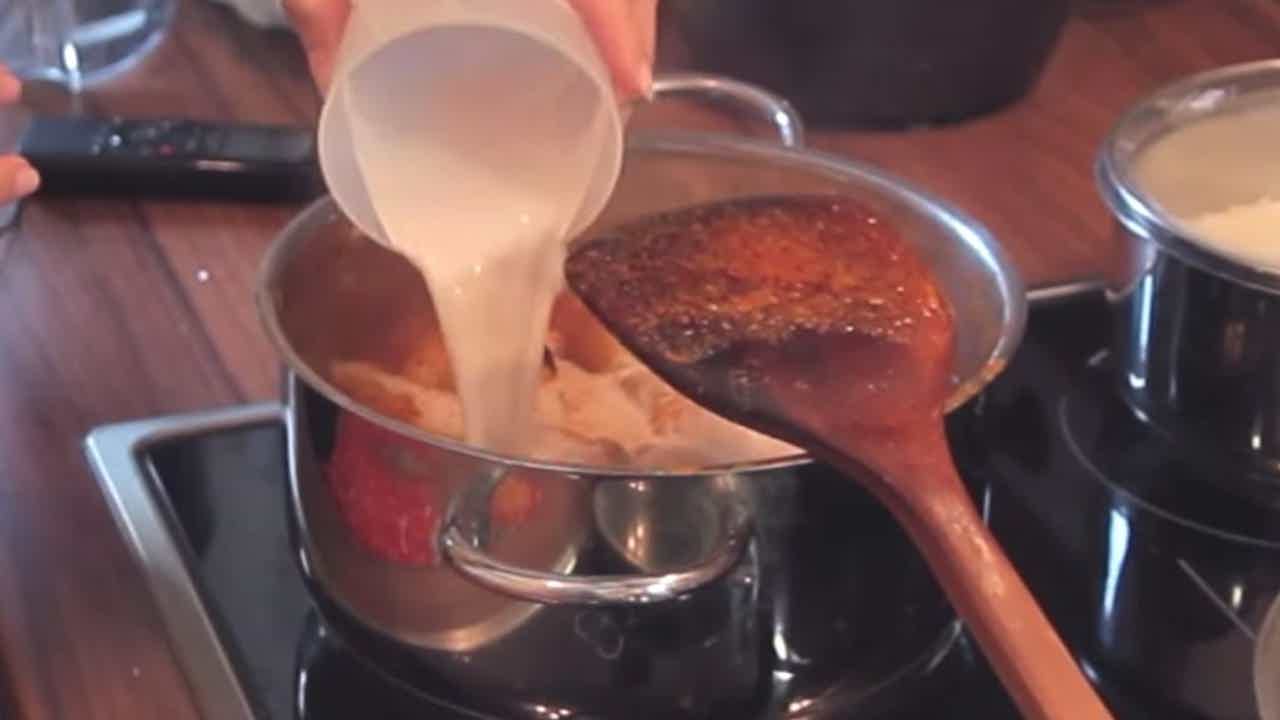 Step 6 of 7
300

ml

coconut milk

salt

sugar
Add coconut milk and cook at high heat again. Once it boils, lower the heat. Add salt and sugar to taste.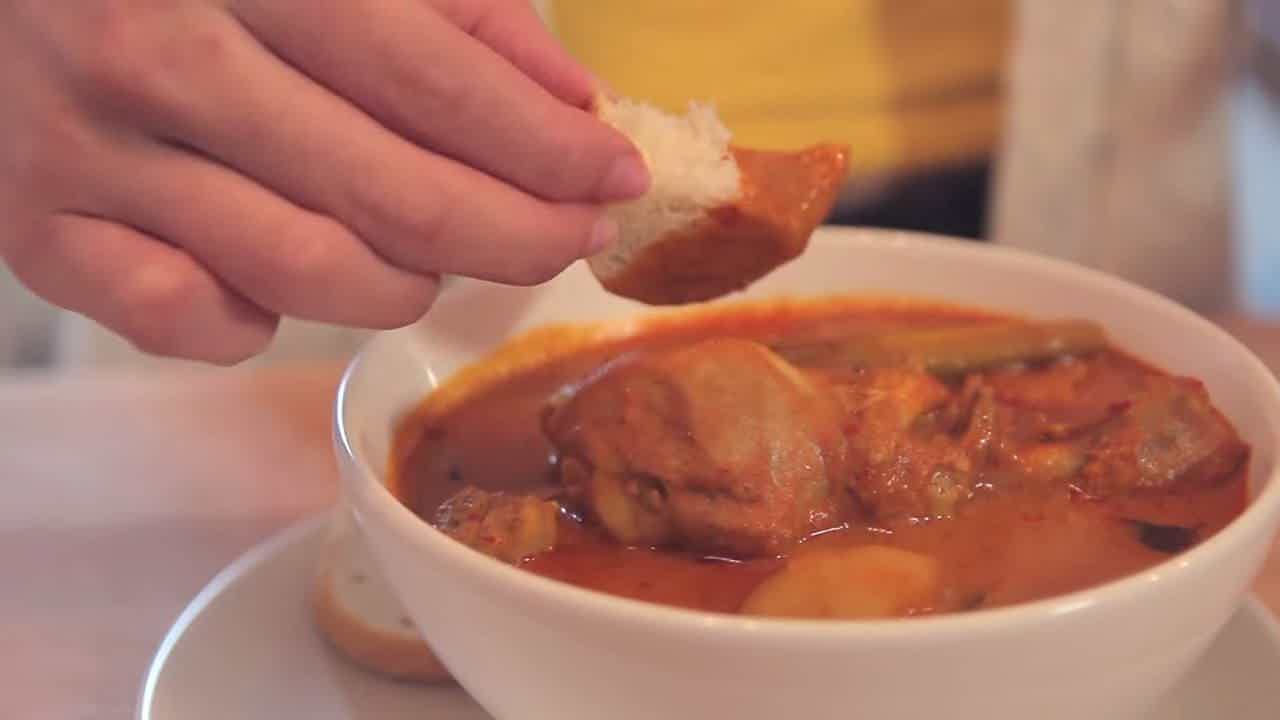 Step 7 of 7
Serve with bread or rice.
Published: April 25, 2014
---
1 Discussions
Give us your opinion!
Log in
and start posting.
7 days ago
I live in the UK. Can anyone recommend a good Brand of Curry Powder to use on making Malaysian Chicken Curry? Thanks
7 days ago
I'm not sure with the selection of curry powder available in the UK. Opt for meat curry powder made in Malaysia, if any.