Based on 5181 ratings Watch Now
Ingredients
A
450 g

chicken meat
0.5 tbsp

curry powder
1 tbsp

light soy sauce
B
3 tbsp

curry powder
3

garlic clove(s)
3

shallot(s)
2 cm

ginger
C
2

potatoes
1

yellow onion(s)
300 ml

coconut milk
300 ml

water
—

salt
—

sugar
—

oil
Background
There have been countless requests for curry chicken. There are many versions of curries due to the usage of different types of ingredients. No two bowls of curry chicken taste the same! However, the taste is generally rich and spicy. The gravy should be moderately thick enough and not diluted.
The best type of curry should be rich in coconut milk and spices. However, the coconut milk should not be overpowering that it masks the taste of the spices. Marinating the meat in curry paste before cooking enhances the taste of the meat itself. You can skip this step if you do not want to do so as it is optional.
This is my take on a simple bowl of curry chicken. You will not be disappointed.
Malaysian Curry Chicken is also known as: Kari Ayam
Steps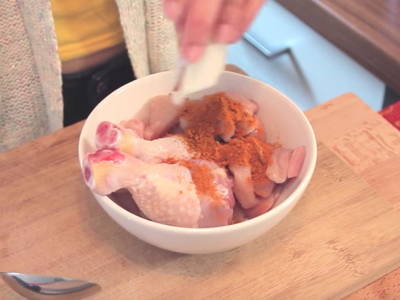 Step 1/7
Marinate chicken meat with curry powder and soy sauce for 15 minutes.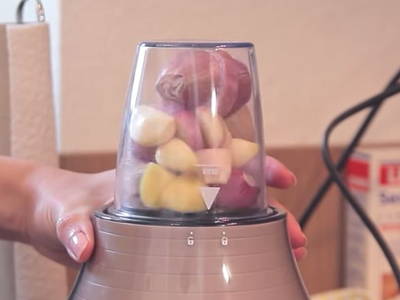 Step 2/7
Meanwhile, blend ingredients (B).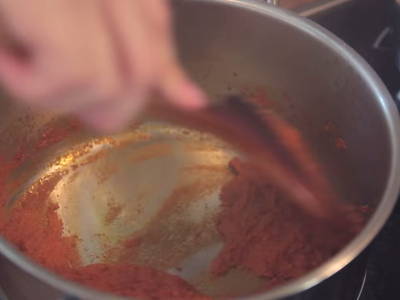 Step 3/7
Heat oil in the pot over medium heat. Once oil heats up, add chilli paste and cook until fragrant.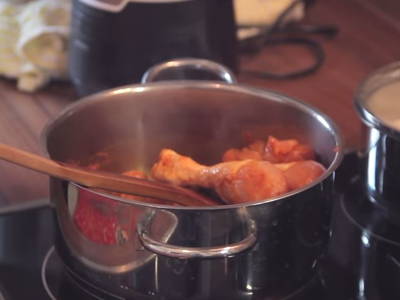 Step 4/7
Add chicken meat and mix well. Cook until the dish is slightly dry. Then add water and cook over high heat.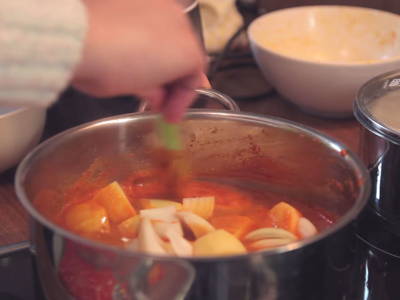 Step 5/7
Add potatoes, onions, lemon grass and curry leaves. Once the curry boils, lower the heat and allow it to simmer for 30 to 40 minutes.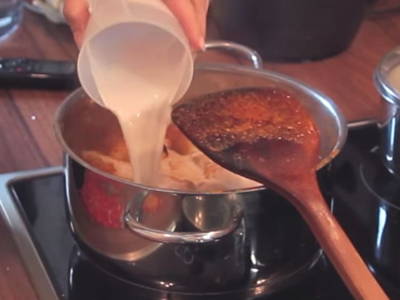 Step 6/7
Add coconut milk and cook at high heat again. When it boils, lower the heat and add salt and sugar to taste.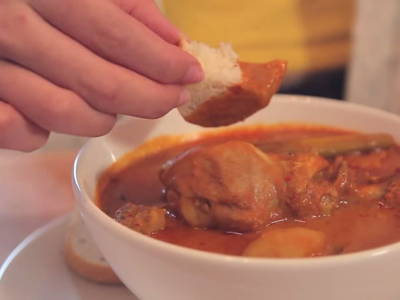 Step 7/7
Serve with bread or rice.