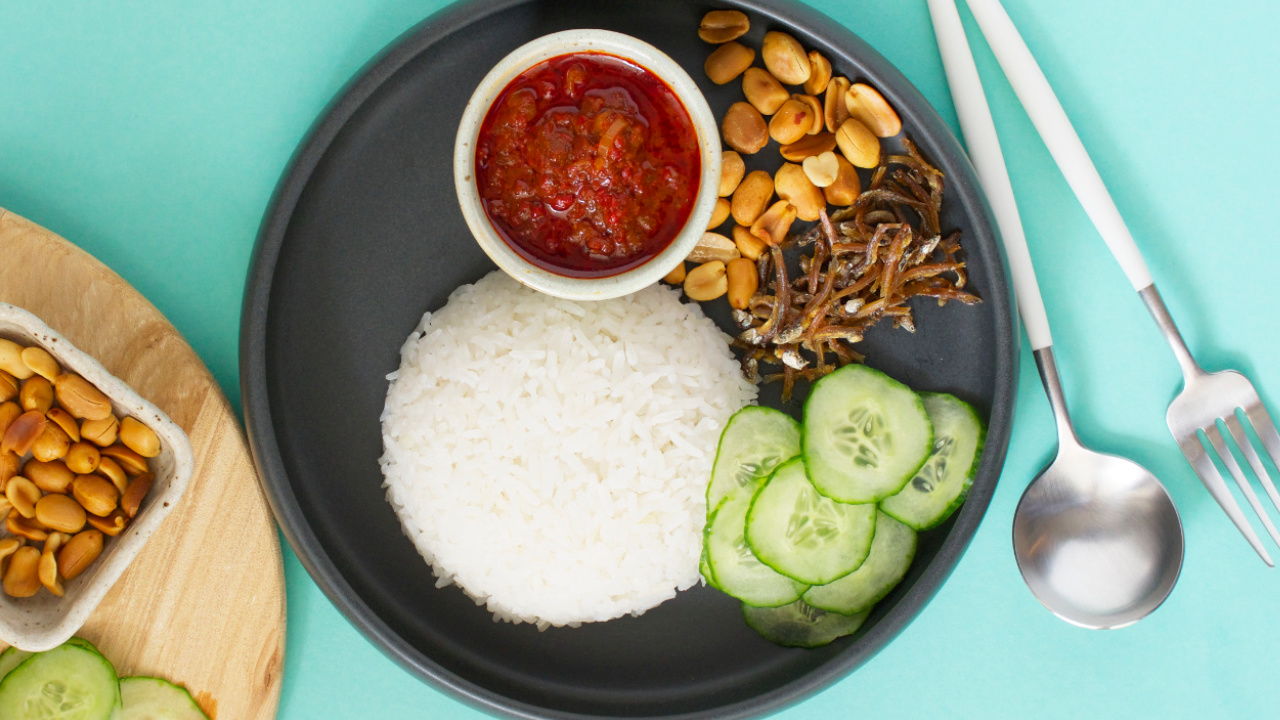 Nasi Lemak
'Nasi lemak', the national and traditional dish of Malaysia is cooked in coconut milk with some pandan leaves for its fragrance. This amazing dish served with 'sambal' and a variety of delicious side dishes is a wholesome appetizing meal.
Preparation 20 mins
Cooking 40 mins
Nasi Lemak Recipe, Coconut Milk Rice, 椰浆饭
Malaysian, Singaporean, Bruneian
---
Ingredients
---
Community Food Snaps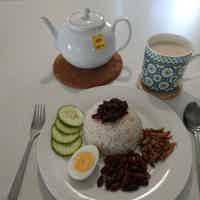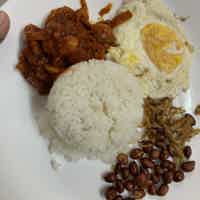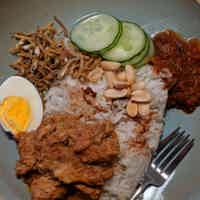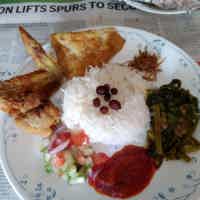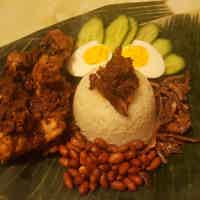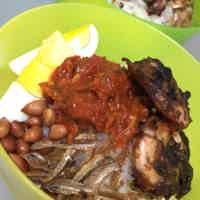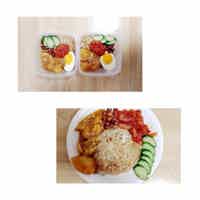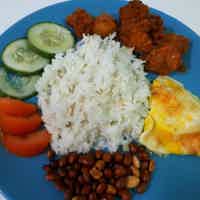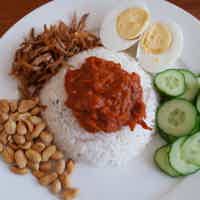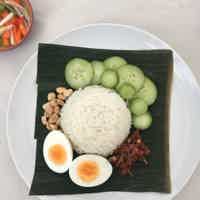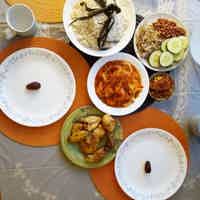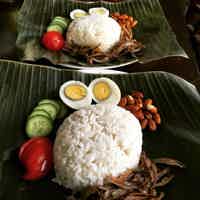 ---
Background
Nasi lemak literally means 'rice' and 'fat'. However, the 'fat' refers to the creaminess of the coconut milk which is used in cooking the rice. It is a very popular dish that is widely available at roadside stalls, markets, food courts in shopping malls and even in 5 stars hotels throughout Malaysia. It is highly popular in Singapore and Brunei too. Nasi lemak is also pre-packed and sold at 'Mamak' eateries too. The fragrance of this dish comes from the pandan leaves and the rice which is infused with coconut milk.
Basic plate of nasi lemak
A basic plate of nasi lemak consists of coconut milk rice, 'sambal', fried anchovies, slices of cucumber and a slice of fried or hard boiled egg. Additionally, curry chicken, squids sambal, fried fish or chicken rendang may be added. The list could go on according to individual preferences. It is actually a wholesome meal by itself and often eaten throughout the day. Of course, do not forget the cup of teh tarik as it complements the dish fantastically.
How to prepare nasi lemak in advance
As simple as it may seem, the preparation can be quite tedious. Cooking the sambal one day before definitely shortens the cooking time. Besides that, anchovies and the peanuts may be fried in advanced too. Once they are cooled to room temperature, they can be stored in air tight containers for up to 3 days.
The nasi lemak sauce
The dark red sauce which is served alongside nasi lemak is known as sambal. It is made up of a combination of mainly chillies, shallots and garlic. There are many varieties and recipes of this sambal. Normally, nasi lemak is served with a simple sambal but depending on the vendors, anchovies, prawns or squids are sometimes added to it.
Nasi lemak is a great recipe for gatherings especially when you are planning to introduce Malaysian food to foreign guests. To make it more authentic, wrap nasi lemak in banana leaves to make it distinctively a Malaysian tradition.
---
Steps to Prepare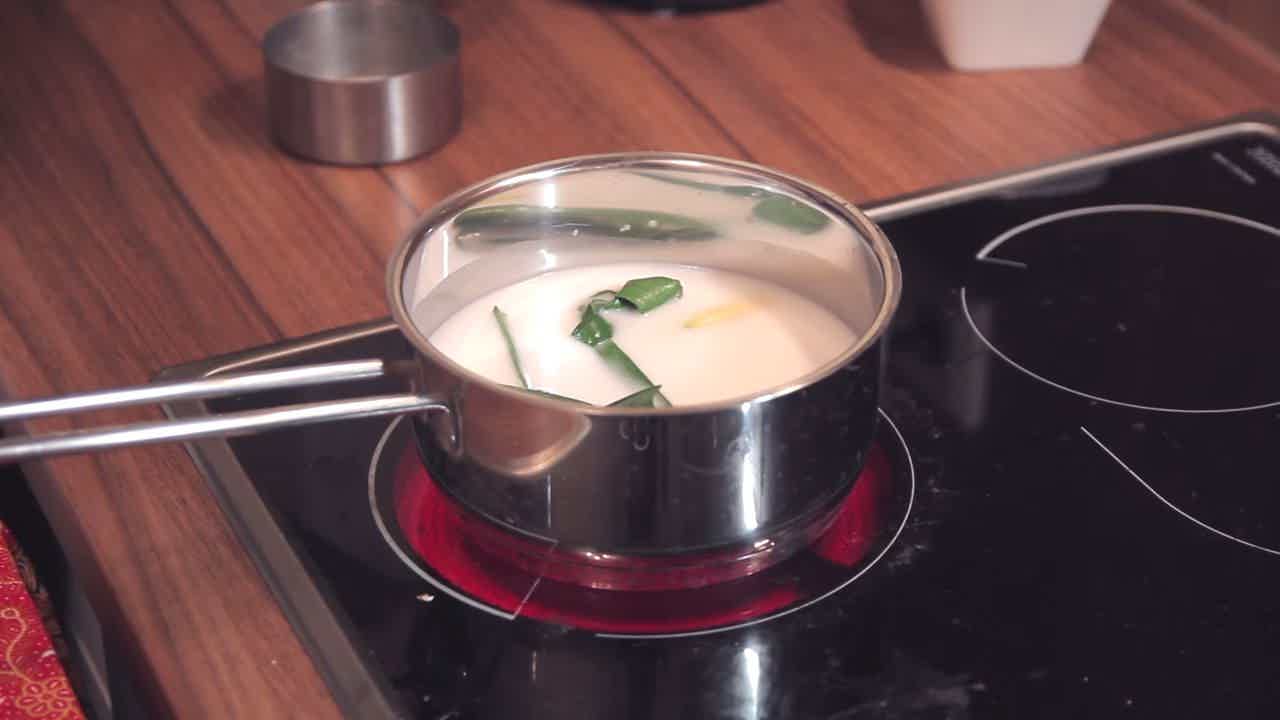 Step 1 of 4
1⁄4

tsp

salt

75

ml

coconut milk

1 1⁄2

cup

water

1

cup

rice
Wash rice and put into pot. Add coconut milk, water, a pinch of salt, pandan leaves (knotted) and lemongrass. Optionally, you may add 2 cardamoms.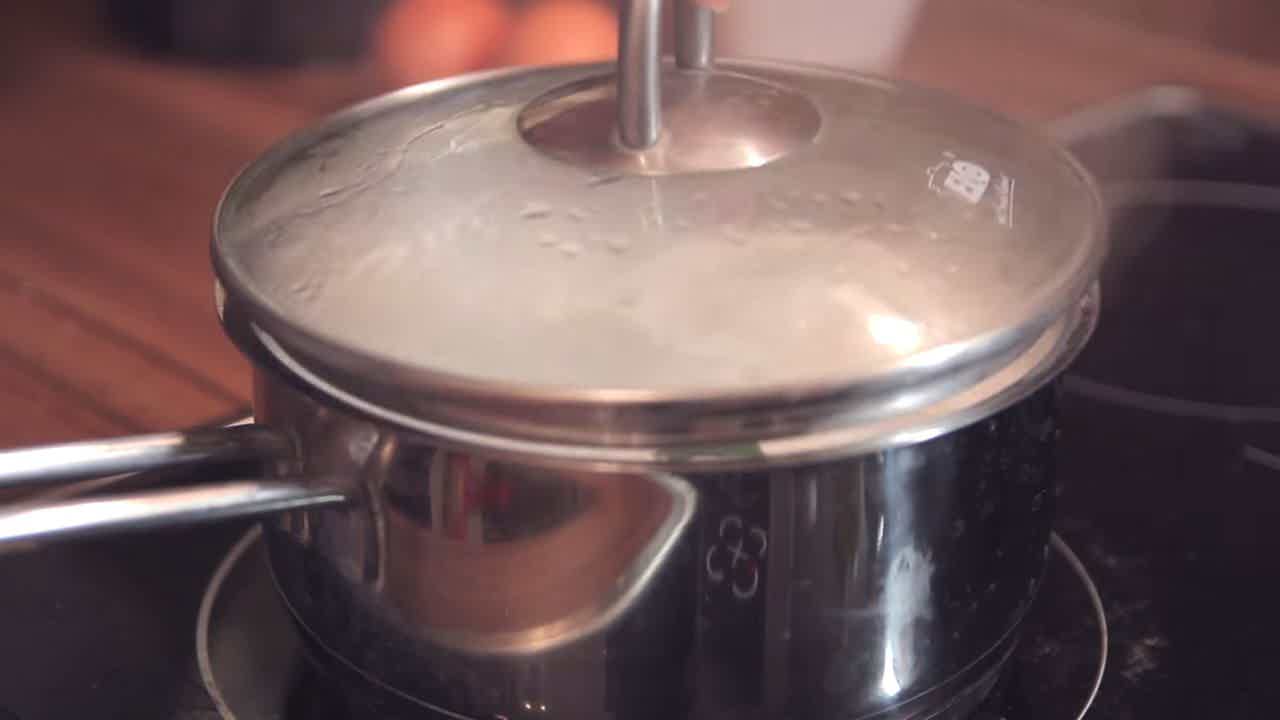 Step 2 of 4
Bring to boil, then lower heat to minimum. Cover the pot with the lid. Allow rice to cook for 15 to 20 minutes until it dries up and holes appear on the surface. Turn off the stove. Leave the lid on for another 10 minutes before serving the rice.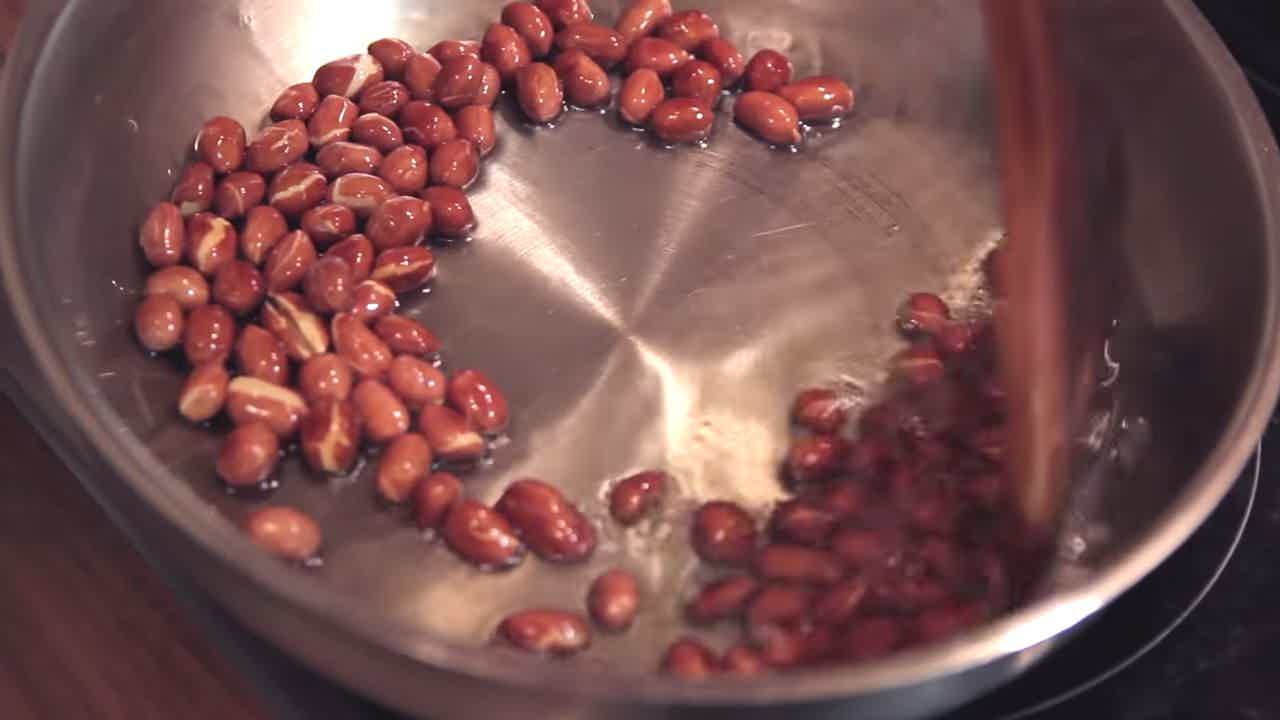 Step 3 of 4
peanuts

4

tbsp

oil

anchovies
Ensure oil is hot before frying the peanuts (with skin) at medium heat until browned. Remove peanuts. Then, add anchovies and fry till golden brown or crispy.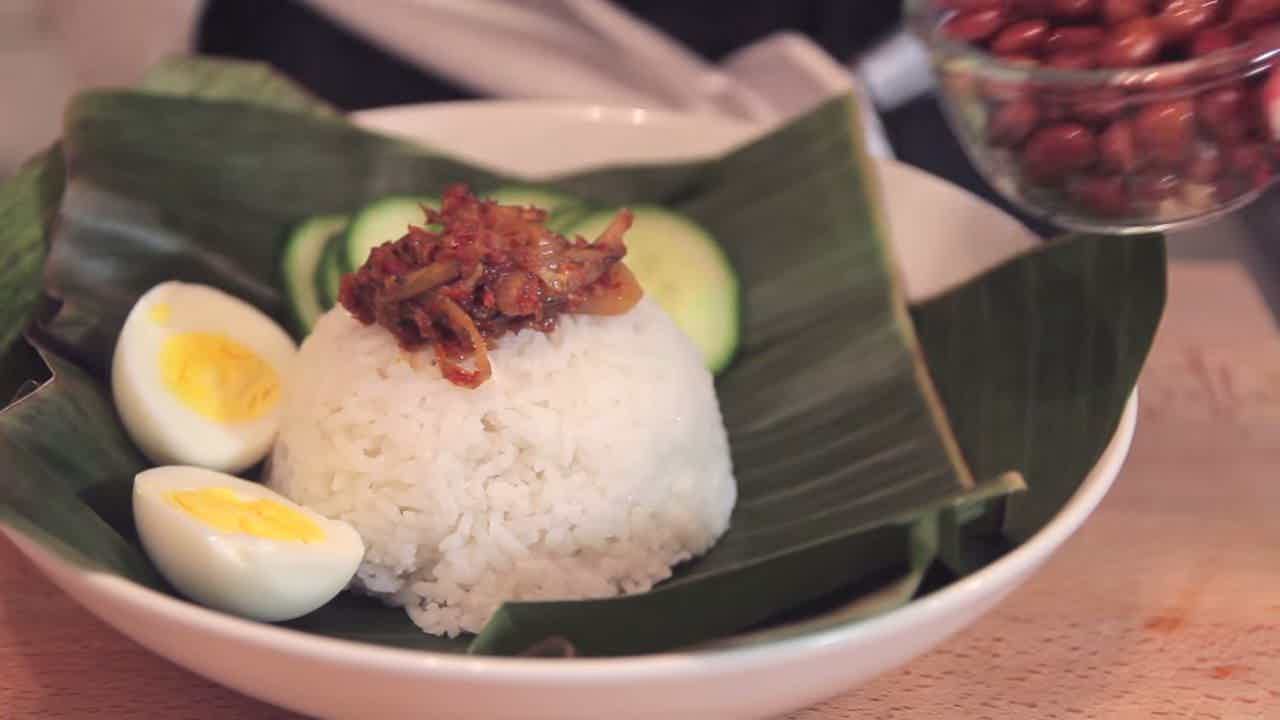 Step 4 of 4
Serve rice with side dishes such as boiled or fried egg, fried peanuts, fried anchovies, sambal, cucumber slices and chicken rendang. To make the dish more fragrant, serve it on banana leaf.
Published: February 14, 2014
---
0 Discussions
Give us your opinion!
Log in
and start posting.