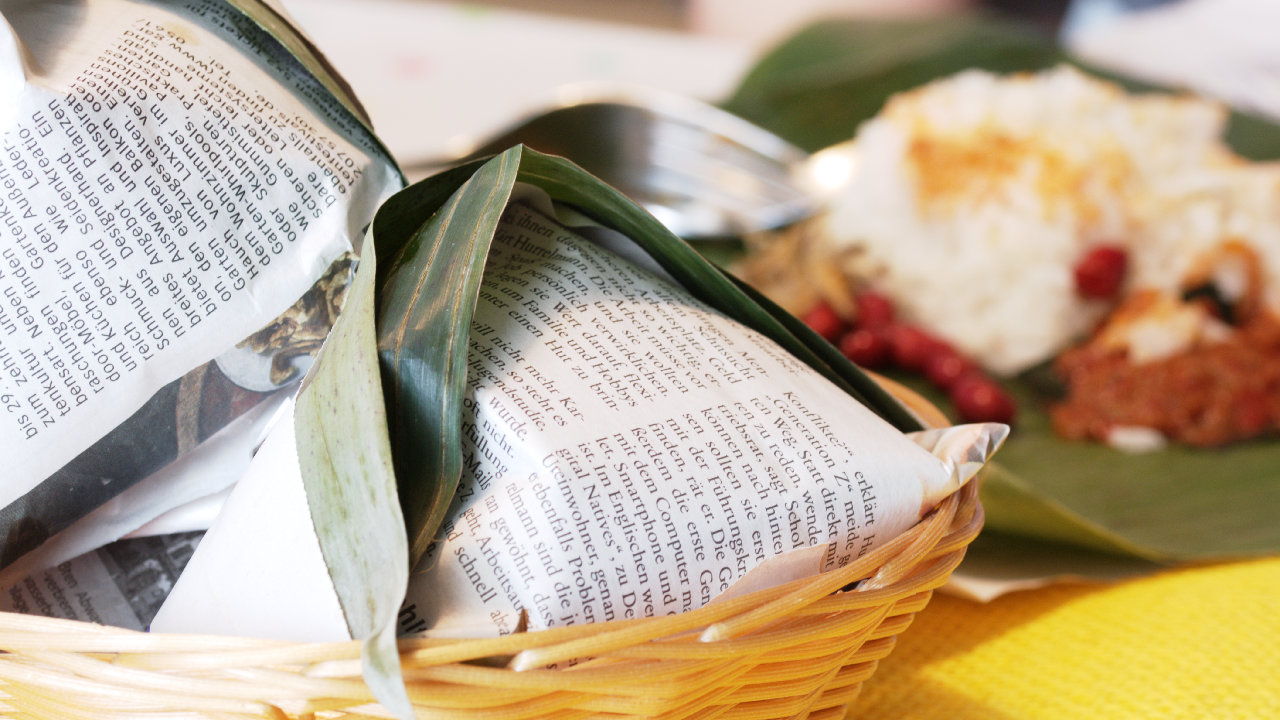 Nasi Lemak in Banana Leaf
Learn how to wrap nasi lemak in banana leaf. Nasi lemak is fragrant coconut rice served with sambal, fried anchovies, cucumber and egg. Sold at roadside stalls, nasi lemak is usually wrapped in banana leaf for its aroma.
Preparation 20 mins
Cooking 50 mins
---
Ingredients
| | |
| --- | --- |
| 4 | nasi lemak |
| 2 | egg(s) |
| — | anchovies |
| — | peanuts |
| — | cucumber slices |
| 4 | banana leaves |
| 4 | newspaper (ca. 17 by 11 inches) |
---
Community Food Snaps
---
Background
This recipe will guide you to wrap 'nasi lemak' in banana leaf exactly like how it is done locally. Packets of these wrapped nasi lemak without the frills, just the basic accompaniments like 'sambal', fried anchovies, cucumber, peanuts and a slice of hard-boiled/fried egg are sold economically at most of the Muslims and 'Mamak' restaurants However, you may certainly add more accompaniments like fried chicken, chicken rendang or squids. Wrapping it in banana leaf enhances the aroma of the rice.
Where to buy banana leaves?
Fresh or frozen banana leaves can be bought at Asian grocers.
Size of banana leaf and newspaper
Usually, tabloid sized newspapers around 11 x 17 inches are used. The banana leaf should be longer width-wise and slightly shorter length-wise which is about 15 x 13 inches.
Can I not use newspaper?
Yes, of course. However, the banana leaf does not hold the shape well enough to keep the wrapped nasi lemak intact. You may replace newspaper with baking sheet or waxed paper.
Enjoy it together with a cup of 'teh tarik' or your favourite beverage.
---
Steps to Prepare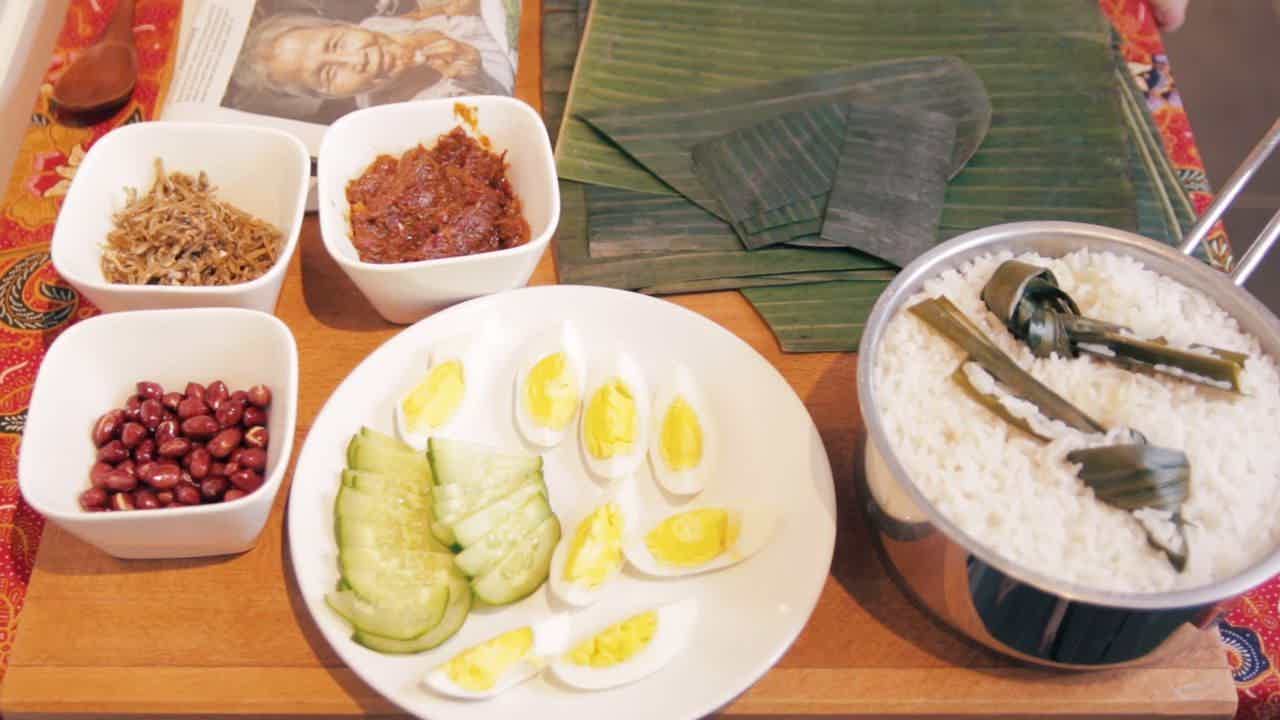 Step 1 of 4
4

nasi lemak

2

egg(s)

anchovies

peanuts

cucumber slices
Prepare nasi lemak, sambal, hard-boiled or fried eggs, fried anchovies, slices of cucumber and roasted peanuts.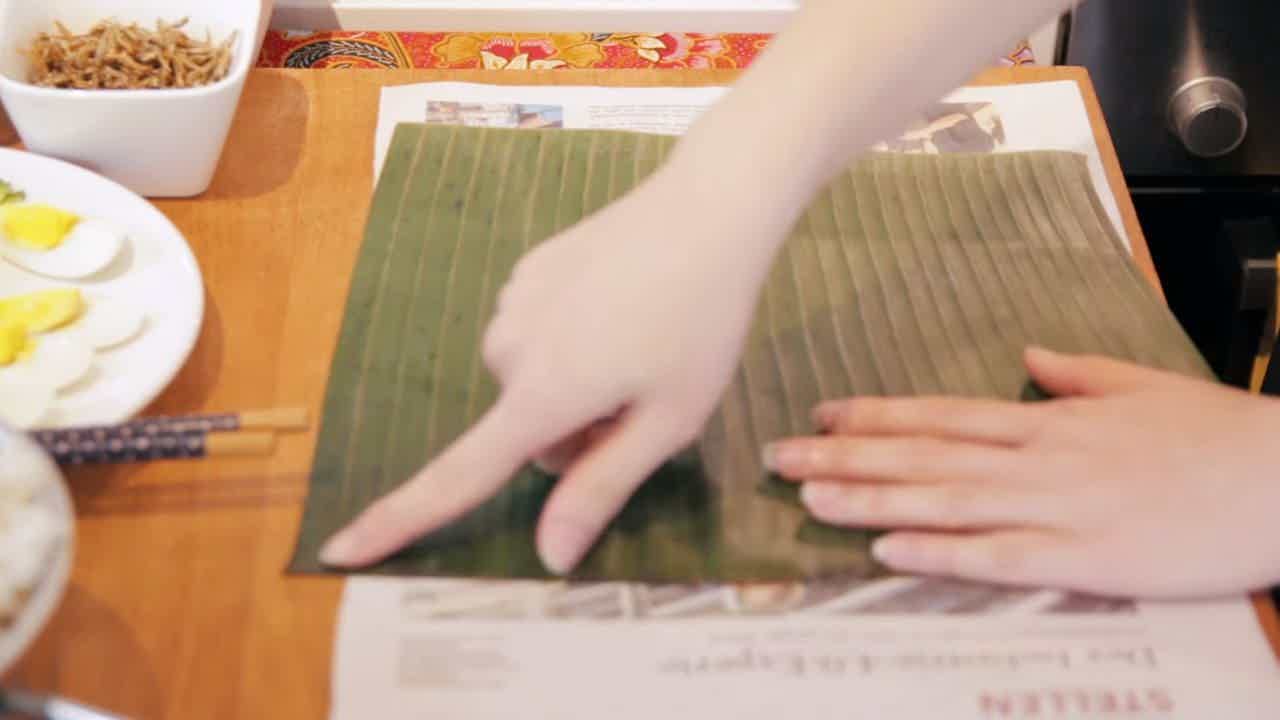 Step 2 of 4
4

banana leaves

4

newspaper (ca. 17 by 11 inches)
Cut banana leaves into sizes of ca. 13 inches each. Wipe banana leaves with a damp paper towel. Place a piece of banana leaf (with the smoother side facing upwards) on a piece of newspaper. Ensure that the sides of the banana leaf are sticking out.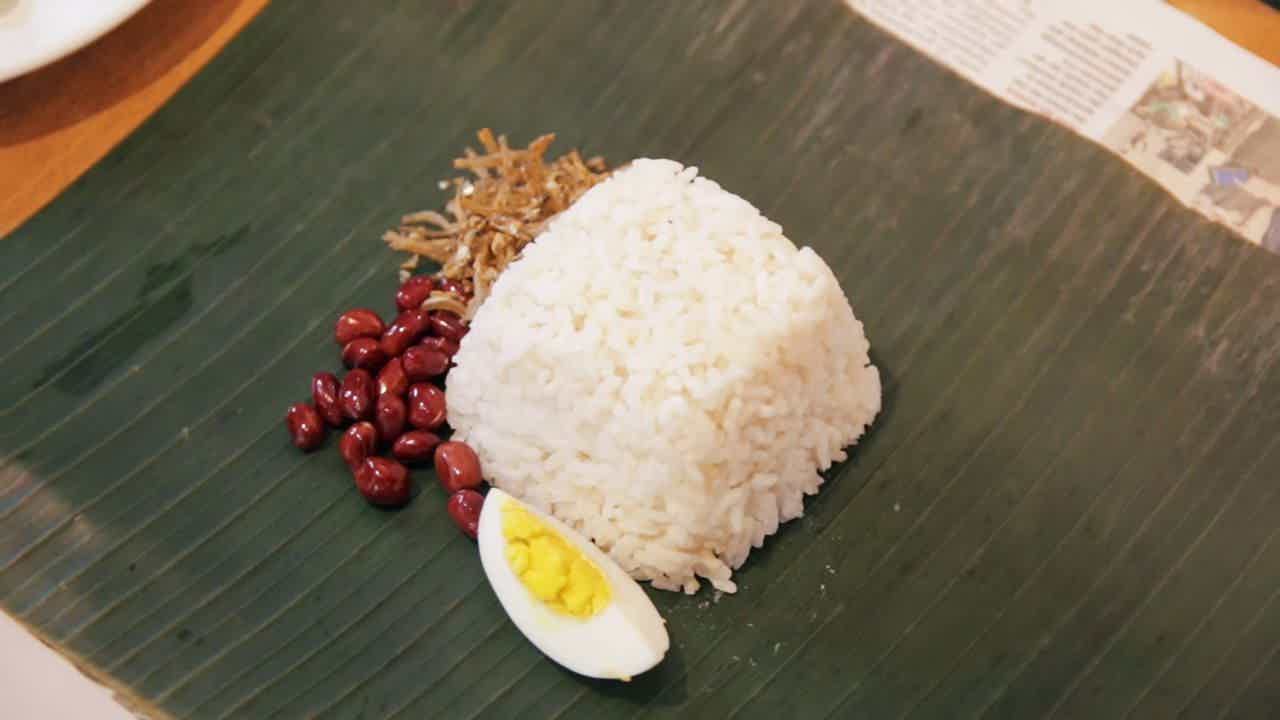 Step 3 of 4
Scoop rice into a bowl and compact it lightly. Overturn the bowl of rice onto the middle of the banana leaf. Add a spoonful of peanuts, some fried anchovies, slices of cucumber, a slice of egg and of course, the sambal.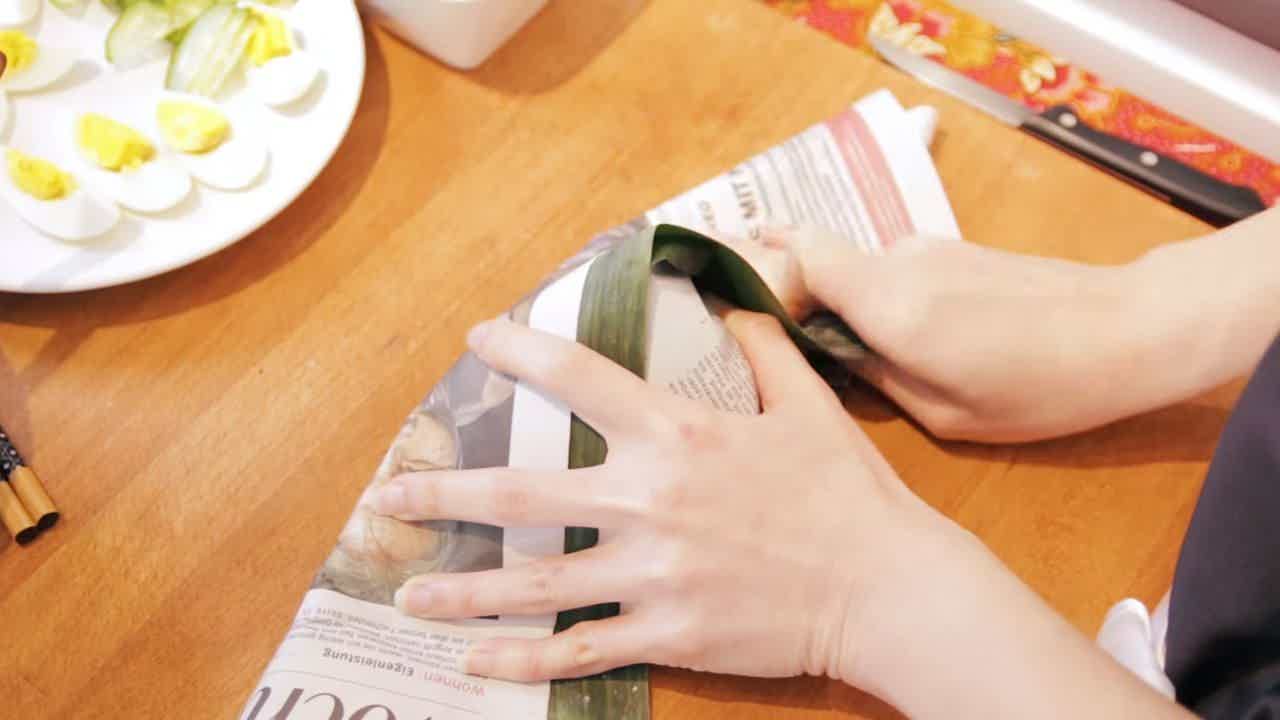 Step 4 of 4
Fold both sides of the newspaper towards the center. Fold in the ends creating a pointed edge in the middle. Using the thumbs, lift the pack of rice to fold the sides underneath the pack.
---
0 Discussions
Give us your opinion!
Log in
and start posting.