Based on 2049 ratings Watch Now
Ingredients
A
1 l

water
100 g

pork
2

fish fillet
100 g

peanuts
1

lotus root
Background
Lotus root soup can be taken any time of the year but this slow-cooked Chinese soup is commonly served during Chinese New Year for its auspicious significance. Lotus roots signify abundance while peanuts signify wealth. Put together, this soup literally means prosperity in abundance every year.
Remove skin from the lotus shoots and throughly clean them before cooking. This is a very flavourful and refreshing soup to go with meals.
If you do not have dried squid, skip it. As for the base, pork is often used but you can substitute with chicken meat or anchovies.
Lotus Root Soup with Peanuts is also known as: Ling Ngau Tong莲藕汤
Steps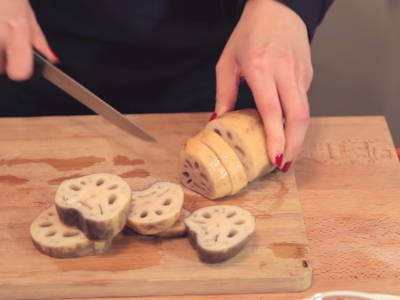 Step 1/3
Remove the skin of lotus roots and cut into slices.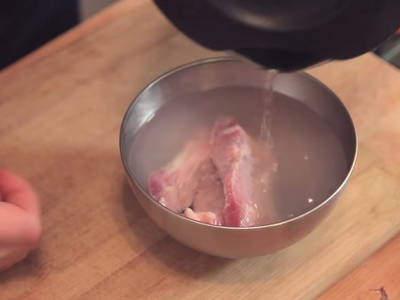 Step 2/3
Optionally, blanch pork in boiling water with a few pieces of ginger before using.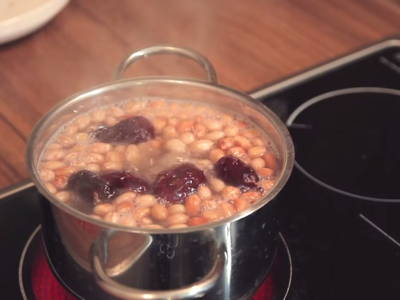 Step 3/3
Add sliced lotus roots, dried squids, red dates (pitted), peanuts and pork into a pot of water. Bring to boil and turn to lowest heat. Allow the soup to simmer for at least 1.5 to 2 hours. Serve hot.