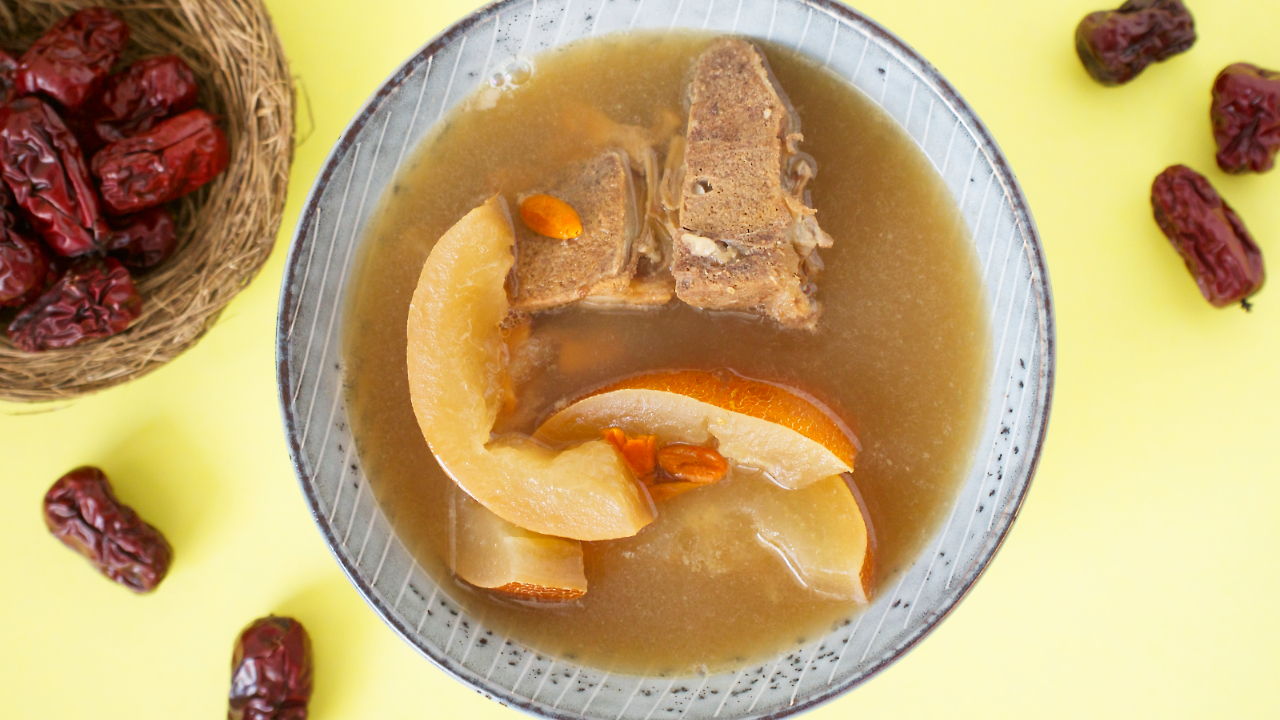 Old Cucumber Soup
Old cucumber soup, simmered over low heat or cooked using a slow cooker is very flavourful and nourishing. It is usually boiled together with chicken or pork along with dried oysters, scallops and dates.
Total Time
Preparation 5 mins
Cooking 90 mins
Alternate Names
老黄瓜汤, Lou Wong Kua Tong
Cuisines
Chinese, Cantonese
---
Ingredients
250

g

pork bones

6

g

ginger

300

ml

water

8

scallops (dried)

1

old cucumber

3

oyster (dried)

4

red dates

2

l

water

1

tbsp

goji berries
---
Nutrition per Serving
Calories
224 kcal
Carbs
26 g
Fat
6 g
Protein
18 g
---
Food Snaps
Be the first to take a snap! Log in and click the in the top bar.
---
Background
Old cucumber soup is another slow cooked Cantonese soup recipes which I love. After simmering this soup at low heat for a couple of hours, the old cucumber will turn really soft and has a creamy texture to it. The health benefits of 'lou wong kua' as it is known to the Chinese community are abundance. It contains high dietary fiber, iron, calcium and even said to have anti-aging properties.
Cantonese soups is all about slow cooking and the nutritious ingredients that are cooked together. The nutritional benefit of the ingredient such as red dates provide natural sweetness to the soup while dried scallops and dried oysters add a hint of saltiness to it. These ingredients can be substituted with dried cuttlefish, if that is your preference.
Old cucumber vs regular cucumber/English cucumber
Old cucumbers which are also known as yellow gourds can be easily found in Asia or sometimes at certain American Asian grocers. Otherwise, it is not commonly sold. I had tried substituting them with other types of cucumbers which are available in Germany. I found that the outcome of the soup using the regular and the English cucumbers totally different.
Avoid old cucumber soup if pregnant
This soup is said to have cooling properties because of the old cucumber used in the recipe. Therefore, pregnant or menstruating women may want to avoid this as it might be too cooling and affect the yin and yang in the body.
Substitute pork with other meat or vegetables
Simply substitute pork bones with chicken carcass or chicken thighs (with meat). Beef bones are also another possible substitute. For vegan eaters, use vegetable stock instead.
Boiling old cucumber soup in slow cooker
I usually boil soups over low heat in a stainless steel pot or a cast iron pot. Use a slow cooker, if you have one. It definitely makes boiling soups easier and is recommended to boil the soup for 6-8 hours on low heat to allow the ingredients to slowly release their nutrients. Otherwise, boil the soup at high heat for 3-4 hours.
Enjoy the soup along with other dishes during meals. It is perfect for warm weather because of its cooling properties.
---
Steps to Prepare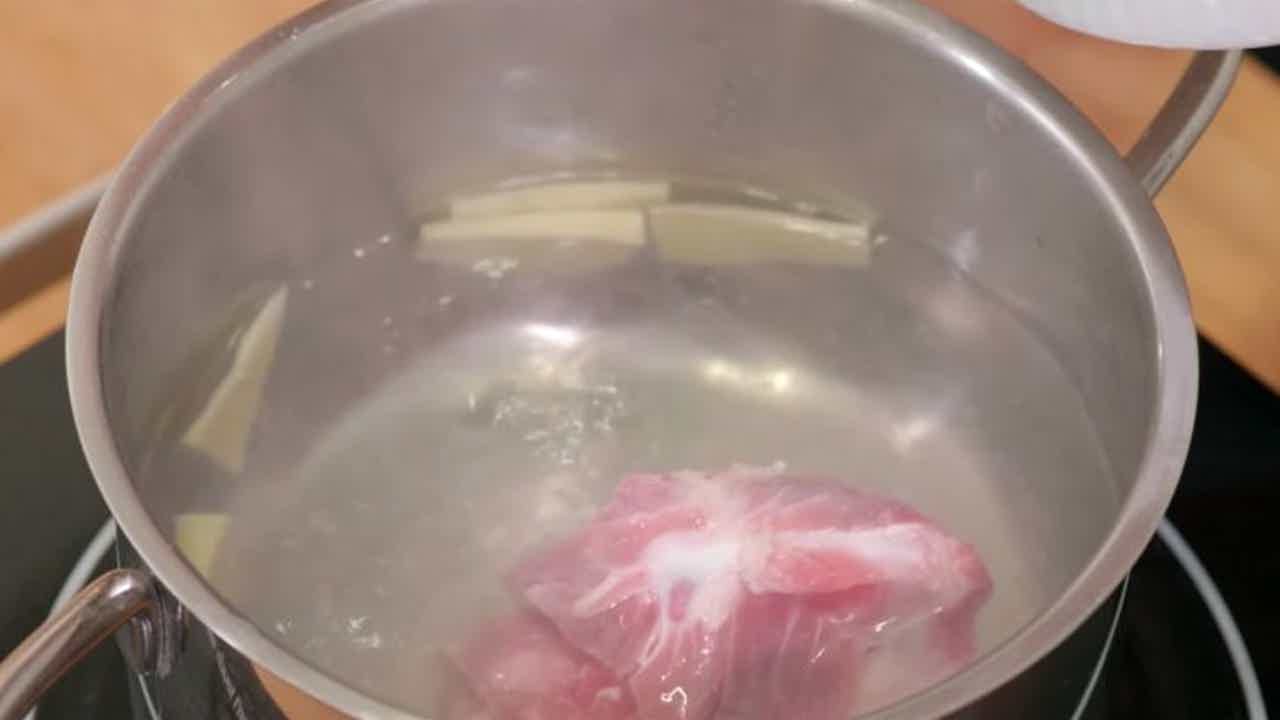 Step 1 of 2
Remove boar taint
250

g

pork bones

6

g

ginger

300

ml

water
Bring a pot of water to boil. Add ginger and pork bones. Allow water to boil again before removing the bones.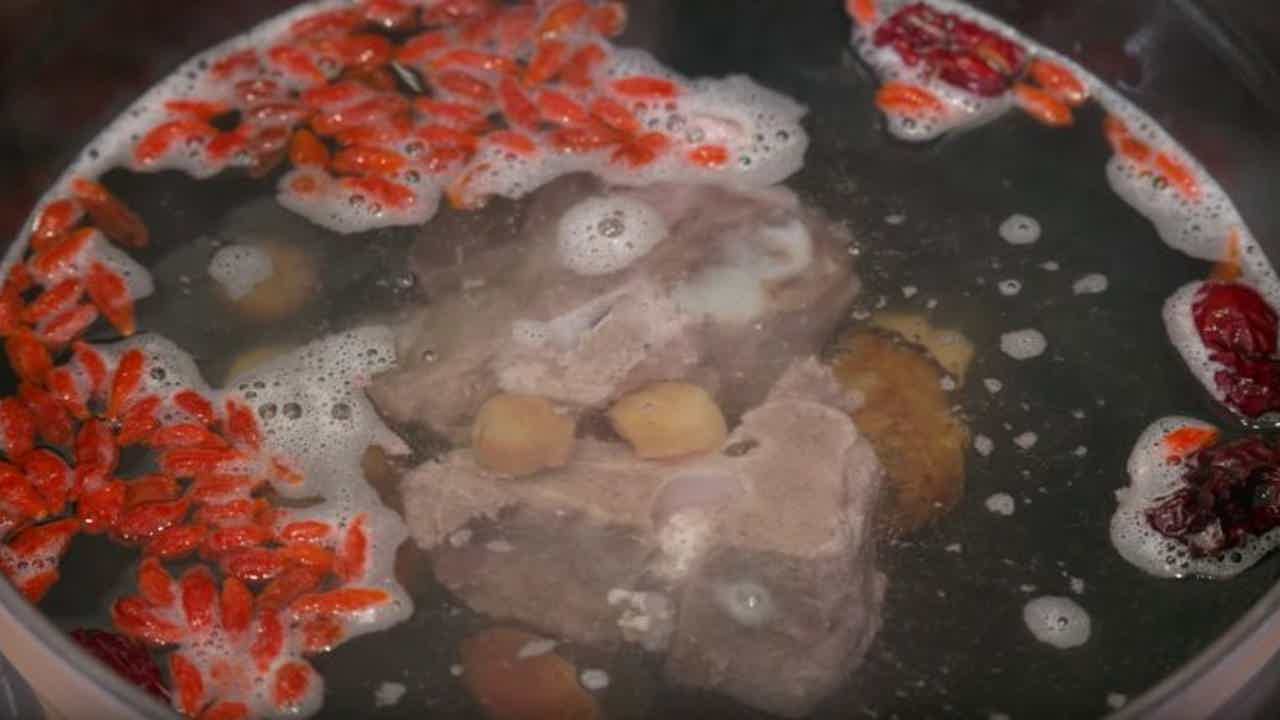 Step 2 of 2
Simmer soup
8

scallops (dried)

1

old cucumber

3

oyster (dried)

2

l

water

1

tbsp

goji berries
Add water, old cucumber (seeds removed), red dates (seeds removed), goji berries, dried scallops and dried oysters into a clean pot. Bring to boil. Then, reduce heat to the minimum and let it simmer for at least 1.5 hours before serving.
Published: August 14, 2018
---
0 Discussions
Give us your opinion! Log in and start posting.