Watercress Soup
Chinese soup recipes are always used for the source of nutrients. Slow-cooked watercress soup with pork is commonly served in Chinese meals. Try this delicious watercress and pork bone broth filled with nutrients to nourish your soul.
Total Time
Preparation 15 mins
Cooking 100 mins
Cuisines
Malaysian, Singaporean
---
Ingredients
150

g

pork bones

1

cm

ginger

2

tbsp

goji berries

—

watercress

4

red dates

2 1⁄2

l

water
---
Nutrition per Serving
Calories
276 kcal
Carbs
48 g
Fat
6 g
Protein
11 g
---
Food Snaps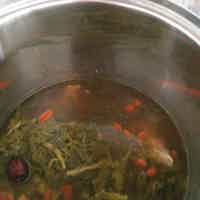 ---
Background
Chinese watercress soup can be done in basically two steps. This fits the current trend of bone broth and simple recipes. The Chinese however have been having such soups or broth since decades ago. Using very nutritional ingredients such as goji berries, red dates, honey dates and many others with medicinal values, these Chinese bone broths are recipes that you need to try in order to appreciate.
Watercress in Asian grocers
Fresh watercress is normally used in this recipe. However, being in Europe, I was unable to get hold of them. I was lucky enough to have found dried watercress to cook this soup which I love.
Using slow cooker
In this recipe, I allowed the soup to boil before reducing the heat to let it simmers for 1.5 hours. However, cooking soups using the slow cooker makes it even easier. It is recommended to cook the soup for 6-8 hours on low heat to allow the vegetables to slowly release their nutrients. Otherwise, cook at high heat for 3-4 hours. It's that simple. The soup has to be slowly simmered so that the taste of the ingredients would be infused together.
To avoid if pregnant women or menstruating
As watercress is said to have cooling properties, women who are pregnant in their first trimester should avoid this soup. This also applies to those who are menstruating as food with cooling properties may cause period cramps which can be very uncomfortable.
The ingredients needed are minimal, so that makes preparation very simple. You will need lots of patience to prepare the soup. Trust me, it is worth the time and patience. For more natural sweetness, you may add maize or carrot too.
---
Steps to Prepare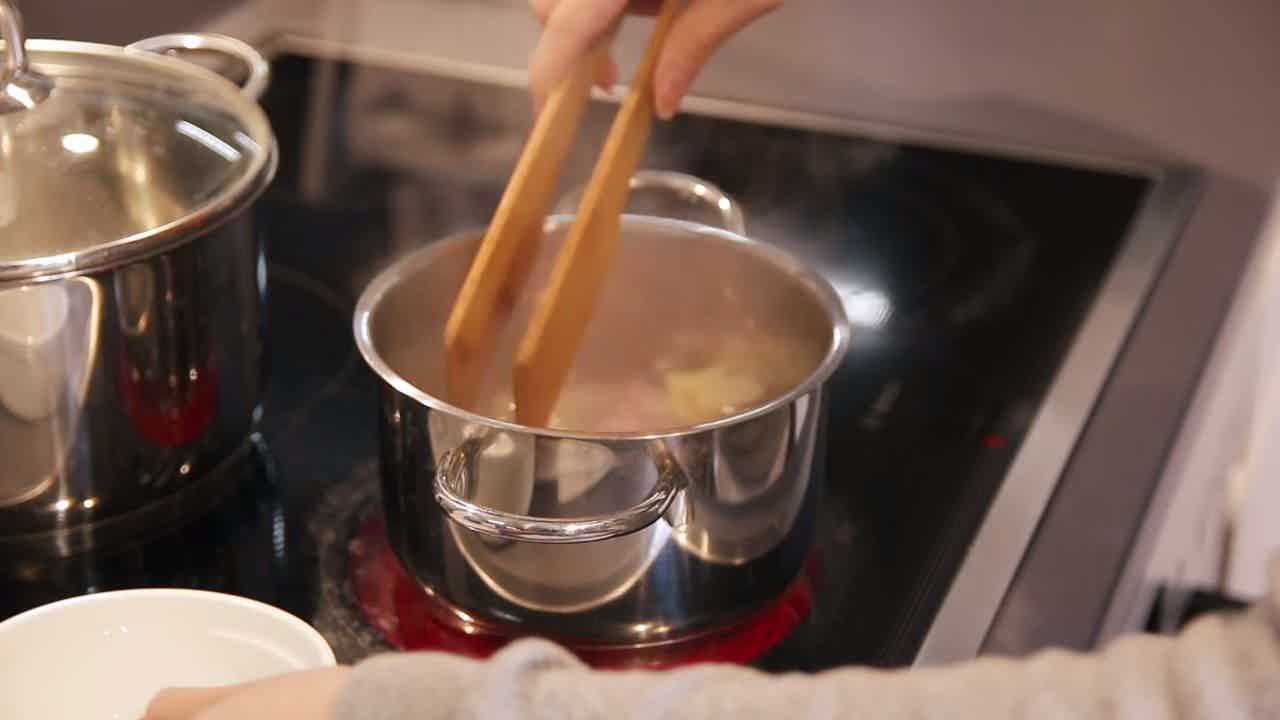 Step 1 of 2
150

g

pork bones

1

cm

ginger
Blanch pork bones in boiling water with ginger for 10 seconds.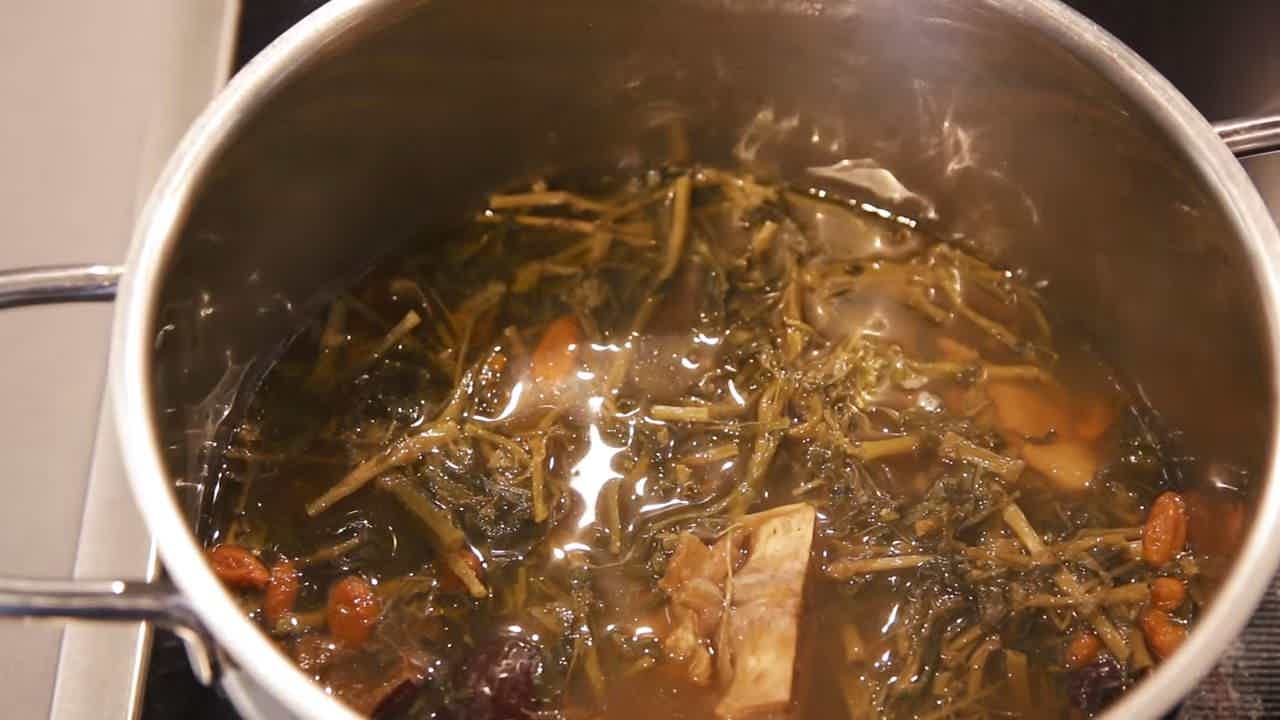 Step 2 of 2
2

tbsp

goji berries

watercress

2 1⁄2

l

water
In another pot of water, add in pork bones, goji berries, watercress and red dates. Bring to boil. Lower heat to allow soup to simmer for at least 1.5 hours. Serve and enjoy while it is hot.
Published: April 10, 2016
---
0 Discussions
Give us your opinion! Log in and start posting.