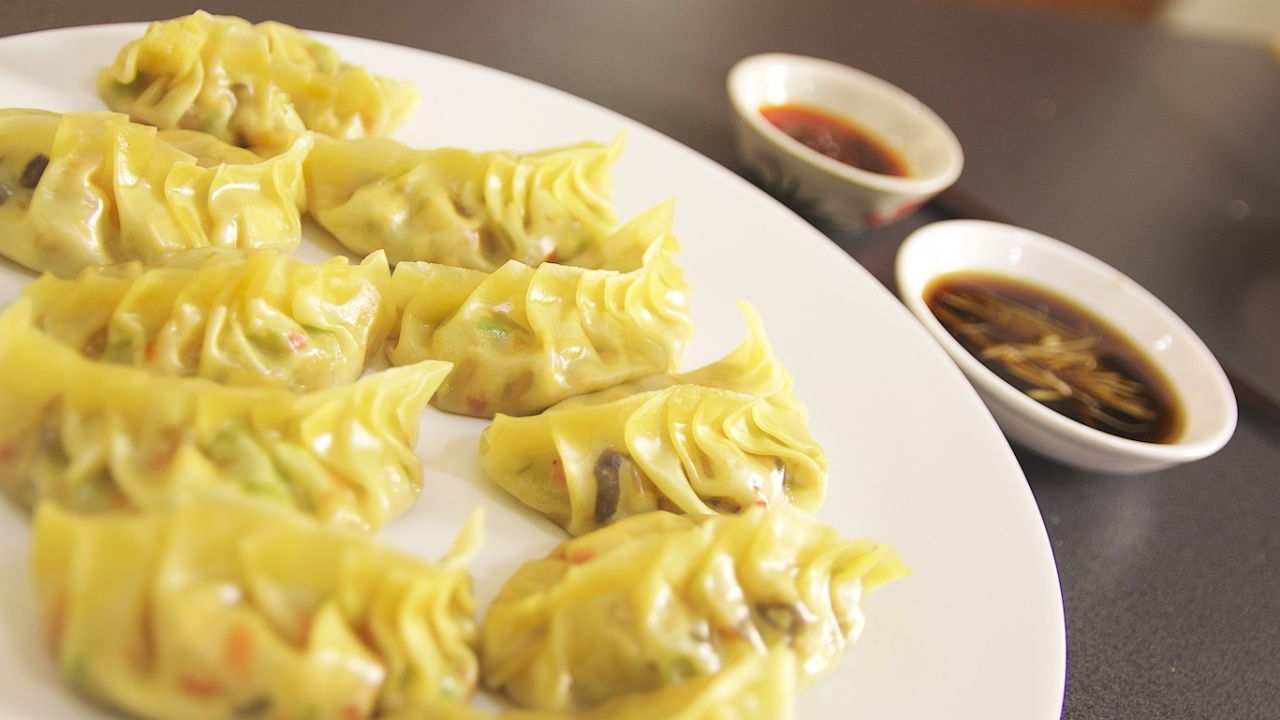 Vegetable Dumplings
Dumplings are one of the most popular dishes served in Asian households as they are healthy and delicious. They are especially popular during Chinese New Year as they symbolize wealth and prosperity.
Total Time
Preparation 30 mins
Cooking 20 mins
Alternate Names
Healthy Potstickers
Cuisines
Malaysian, Singaporean
---
Ingredients
1

shallot(s)

1

carrot(s)

5

french beans

1

tofu (firm)

1

tbsp

soy sauce

1 1⁄2

tbsp
oyster sauce

1⁄2

chilli peppers (fresh)

4

shiitake mushroom(s)

2

tbsp

sesame oil

1

egg(s)

—

wantan wraps

2

tsp

vinegar

—

ginger

1

tbsp

oil

—

water
---
Nutrition per Serving
Calories
201 kcal
Carbs
9 g
Fat
15 g
Protein
10 g
---
Community Food Snaps
Be the first to take a snap! Log in and click the in the top bar.
---
Background
Dumplings are healthy and delicious to have during Chinese New Year (CNY). Try preparing these vegetable dumplings as one of the many dishes on the menu. Asian vegetable dumplings are really simple to make. The filling of the dumplings can be prepared in advanced and you can always add your favourite vegetables in it. The dumpling skin can be bought at most Asian grocers.
Pan fried or steamed dumplings
It is really not an issue as both versions are just as tasty. Moreover, you may eat to your heart's content without feeling guilty. As dumplings symbolize wealth and prosperity because of its shape being similar to that of a gold ingot (sycee), this dish is perfect for family reunion or simply have them when you feel like taking a break from meat.
Vegan or vegetarian dumplings filling
This recipe can be adapted into a vegan or vegetarian version. Simply substitute oyster sauce with mushroom sauce. You may also add other vegetables such as paprika, napa cabbage, a variety of mushrooms, peas, onions or even glass noodles.
Sauces for dumplings
In China, dumplings are enjoyed with Chinese vinegar, soy sauce and sometimes, a few slices of ginger mixed together as a dip. They can also be eaten with hot sauces like sriracha but my favourite dips are homemade sauces such as sweet Thai chilli sauce or 'sambal belacan'. These sauces can be made in advanced and stored in the refrigerator for later use.
What to serve with vegetable dumplings?
Dumplings can be eaten as they are or as a side dish together with rice. Dishes that go well with vegetable dumplings are Chinese dishes such as three cup chicken, sweet and sour fish and steamed tofu.
What to do with leftover filling?
The filling of the dumplings may also be eaten as it is without being wrapped. It is light and healthy. Definitely a fuss-free dish to have not only during CNY but all year round.
---
Steps to Prepare
Step 1 of 3
1

shallot(s)

1

carrot(s)

5

french beans

1

tofu (firm)

1

tbsp

soy sauce

1 1⁄2

tbsp oyster sauce

1⁄2

chilli peppers (fresh)

4

shiitake mushroom(s)

2

tbsp

sesame oil
Heat oil in a pan and stir-fry shallots until fragrant. Add shiitake mushrooms, carrots and french beans. Cook for 30 seconds. Stir in tofu along with soy sauce and oyster sauce. Add chillies and cook for another 40-60 seconds. Leave to cool to room temperature.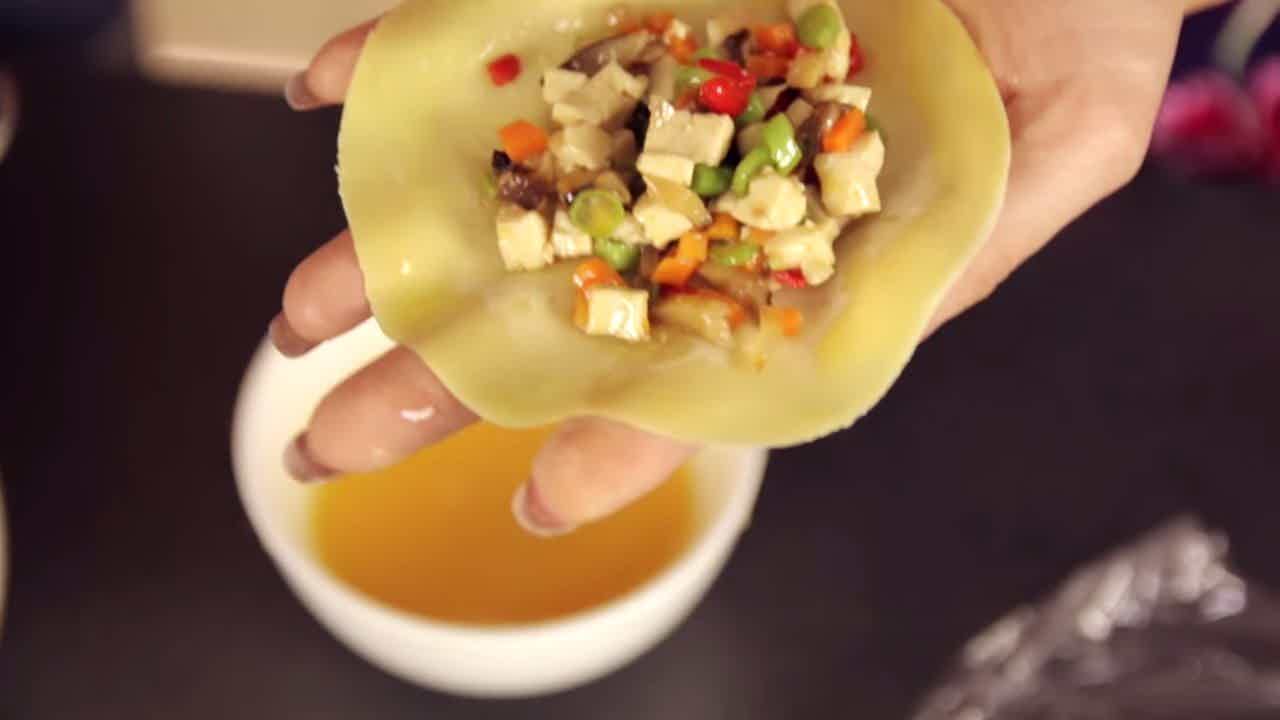 Step 2 of 3
Wrap a spoonful of stir-fried ingredients with the wantan skin. Use the beaten egg to bind the wantan skin together.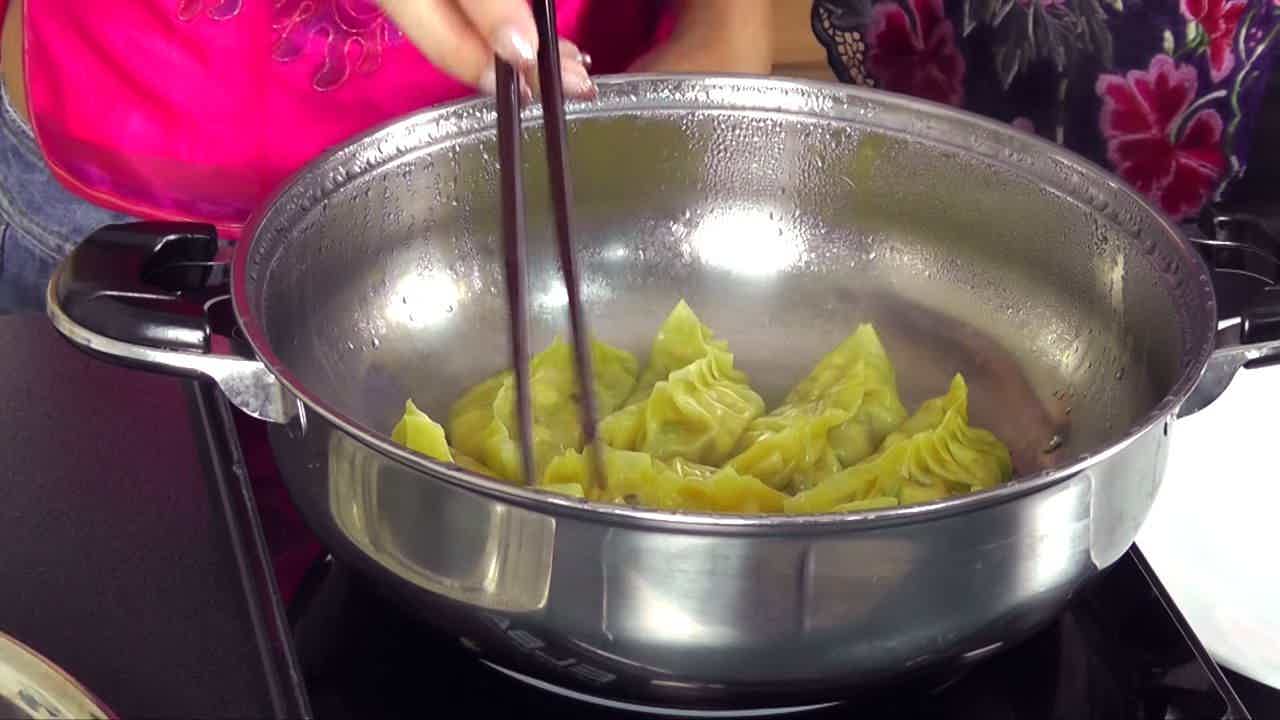 Step 3 of 3
2

tsp

vinegar

ginger

1

tbsp

oil

water
Heat oil in a pan at medium heat to sear the dumplings for 1 minute. Add water into pan until it covers 1/3 of the dumplings. Cover pan with the lid and allow dumplings to cook until skin turns translucent. Serve with some chinese vinegar and julienned ginger.
Published: February 17, 2015
---
0 Discussions
Give us your opinion! Log in and start posting.