Sambal Belacan
'Sambal belacan' is a raw hot and spicy condiment that goes well with meat, seafood and even noodles. Its explosive flavours of spiciness, savouriness and sourness tantalize the taste buds and stir up the appetite.
Total Time
Preparation 5 mins
Cooking 15 mins
Alternate Names
Raw Chillies with Shrimp Paste
Cuisines
Malaysian, Singaporean
---
Ingredients
10

g
shrimp paste (dried)

4

bird-eye chillies

4

chilli peppers (fresh)

2

calamansi

1

tsp

sugar

1⁄4

tsp

salt
---
Nutrition per Serving
Calories
32 kcal
Carbs
7 g
Fat
0 g
Protein
2 g
---
Community Food Snaps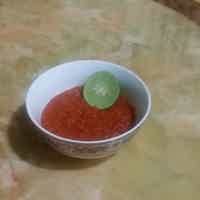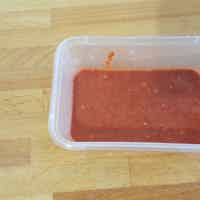 ---
Background
Sambal belacan is raw spicy sauce and is very easy to prepare. This spicy raw sambal is made with fresh chillies and is great when taken with either rice or noodles.
Types of chillies to use
Sambal belacan is made using fresh chillies. You may choose between cayenne chillies or bird eye chillies which are very spicy. It is also possible to make it using a mix of both types of the chillies.
Where to buy belacan?
Belacan or dried shrimp paste is a dry hard paste and has a pungent smell. You can buy it at the Asian grocers.
How can I substitute calamansi
As you saw in the video, I prepared sambal belacan with a bit of calamansi juice. Calamansi is not easily available in Europe. So, the best substitute is lime juice.
How to store sambal belacan?
If you like, you may prepare a big batch of sambal belacan. It can be kept frozen for up to 3 months. Otherwise, it can be kept for ca. 1 month if refrigerated.
How to serve sambal belacan?
Use it as a dipping sauce. For this specific sambal belacan recipe, it is best served with braised pork in soy sauce (tau yu bak), stir-fry yam bean with dried squid (jiu hu char), chilli pan mee or nasi ulam.
---
Steps to Prepare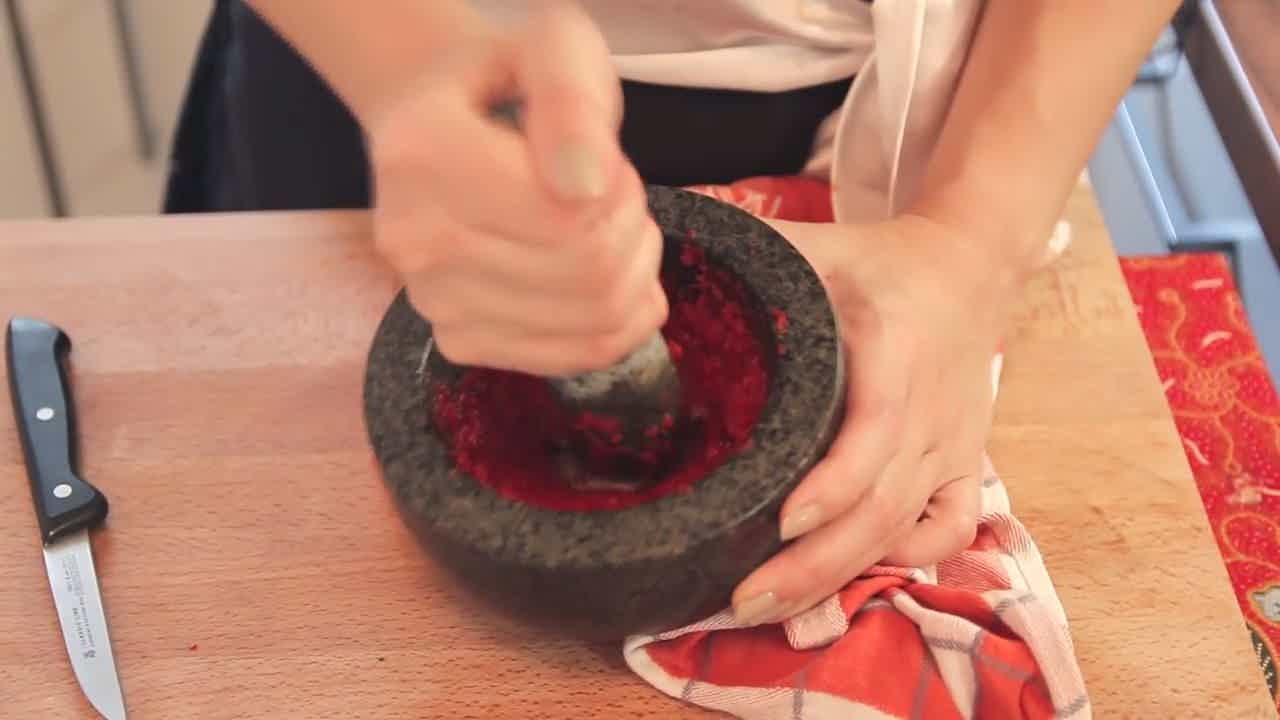 Step 1 of 2
Toast shrimp paste on a dry pan until fragrant. Pound chillies and shrimp paste until evenly mixed.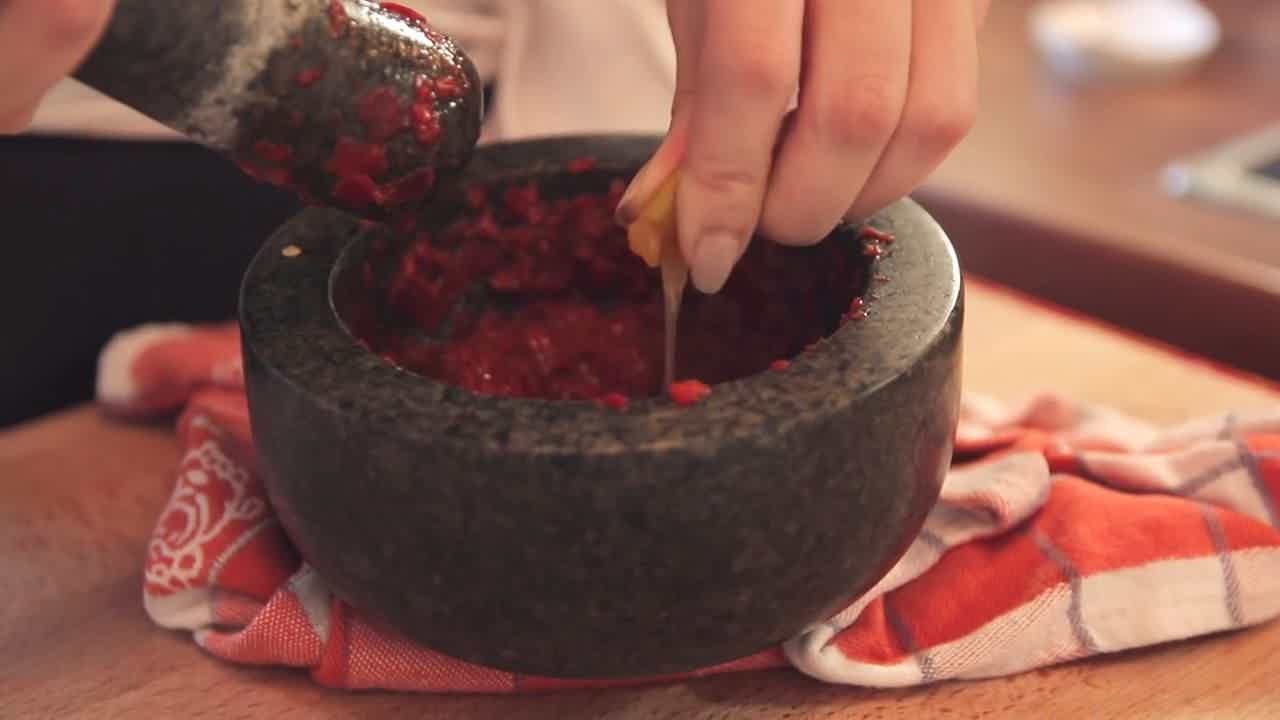 Step 2 of 2
2

calamansi

1

tsp

sugar

1⁄4

tsp

salt
Add calamansi lime juice to the pounded chillies and shrimp paste. Add sugar and salt to taste. Store sambal belacan in a clean and dry bottle. It can be kept for up to a month if refrigerated.
---
1 Discussions
Give us your opinion! Log in and start posting.
2 days ago
I made a little extra Sambal Belacan to go with the pork stew. Have no fear! This dip sauce tastes much better the next day. Because I made a lot, I used a mini food processor to chop the chilies. The bird's eye chilies really kick up the sauce more than a notch. I used this sauce on top of of my fried eggs as breakfast. Grace, your recipe really rock. THANK YOU. Steve