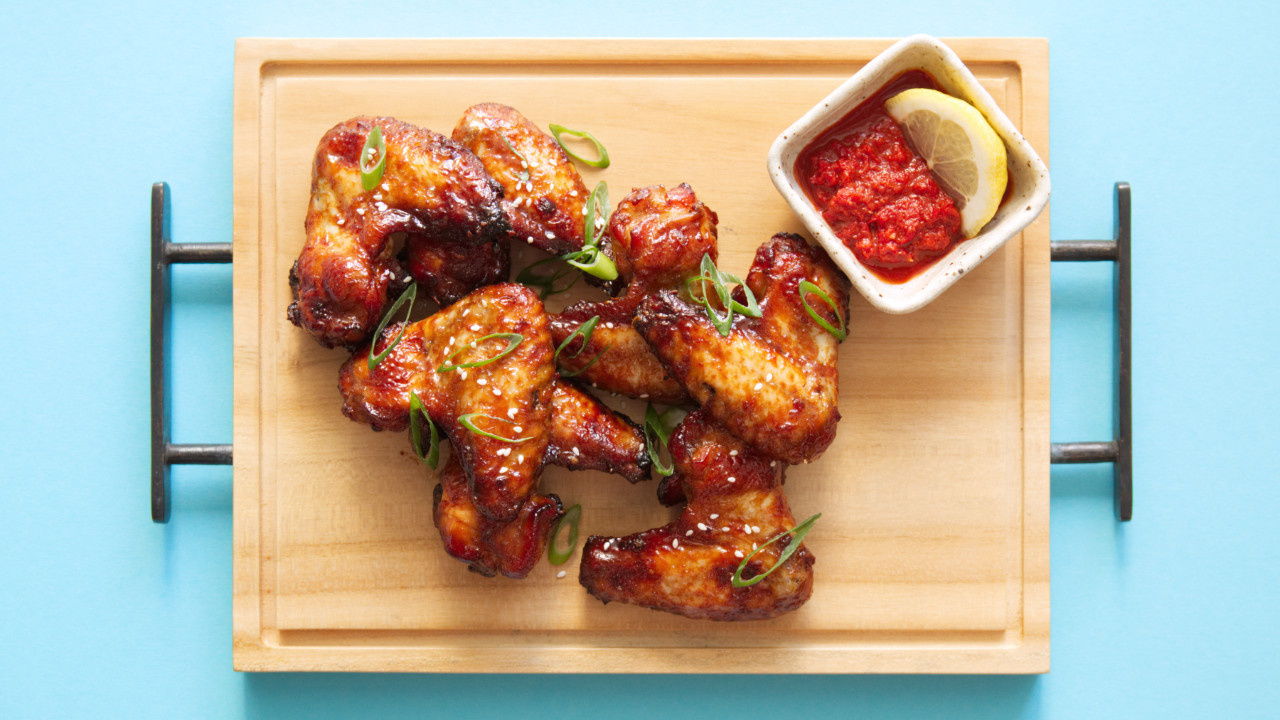 Honey Soy Sauce Chicken Wings
Sticky grilled honey soy sauce chicken wings which you cannot refuse, be it charcoal or oven grilled. Guaranteed to be lip-smacking good. This grilled chicken wings recipe assures you of its amazing finger licking goodness.
Preparation 30 mins
Cooking 60 mins
Malaysian, Cantonese, Taiwanese, Thai, Indonesian
---
Ingredients
4

garlic clove(s)

1

shallot(s)

3

cm

ginger

1⁄2

tbsp

dark soy sauce

2

tbsp
light soy sauce

1

tbsp

maltose

1

tbsp

water

8

chicken wings
---
Journal Snaps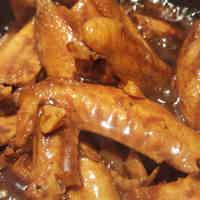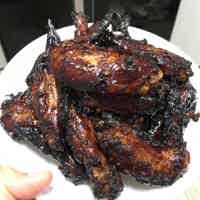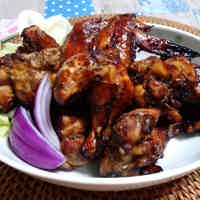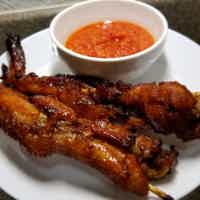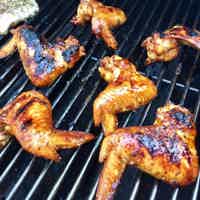 ---
Background
Grilled soy sauce chicken wings are one of the most sought after dishes in Glutton Streets. Tourists and locals alike frequent a popular Glutton Street located at Jalan Alor for one dish and that is the barbecued chicken wings or widely known as "Siu Gai Yik" in Cantonese. It is the sweet savoury taste and the smoked flavour of the chicken wings that attract many to patronize the stall over the years.
Tips for the best flavours
Here in Germany, I had tried making these honey soy sauce chicken wings, grilling them in the oven and also over the charcoal fire. The latter gave a more distinct flavour. However, it is the sweet savoury taste which I love most. Usually, I would marinate the chicken wings overnight or just before leaving for work. When I reached home after work, the chicken wings would then be placed into the oven (preheated at 200 degrees Celcius) for 40 minutes. I would glazed the chicken with the marinade twice during the grilling process.
In this video, the chicken wings were first grilled in the oven which was preheated at 100 degrees Celcius and later at 200 degrees Celcius. This step of slow cooking helps to produce juicy chicken wings. Either way, you will be assured of delicious soy sauce chicken wings.
Substitute honey with maltose
Instead of using the pestle and mortar, feel free to use the blender and also substitute maltose with honey or any type of sugar. The end result should be the sweet stickiness for which it is known for.
Best dips for grilled chicken wings
Enjoy these chicken wings with some homemade Thai chili sauce or sambal belacan. That would be the perfect combination!
---
Steps to Prepare
Step 1 of 4
4

garlic clove(s)

1

shallot(s)

3

cm

ginger

1⁄2

tbsp

dark soy sauce

2

tbsp light soy sauce

1

tbsp

maltose

1

tbsp

water
Blend or pound garlic, shallots and ginger until fine. Add soy sauce, dark soy sauce and maltose to blended ingredients. If maltose is too thick to be mixed with the other ingredients, heat it in the microwave/oven or dilute it with water.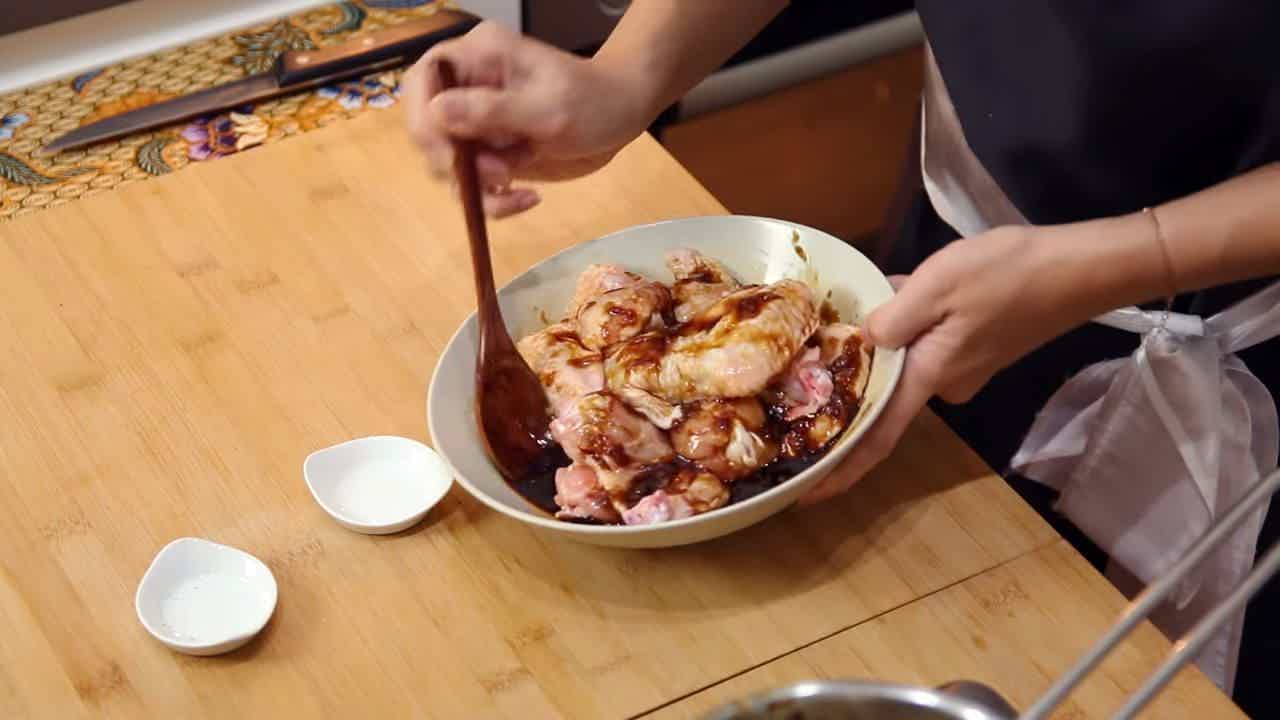 Step 2 of 4
Marinate chicken for at least 30 minutes or overnight. Lightly prick the skin of the chicken pieces to allow the chicken to absorb the marinade.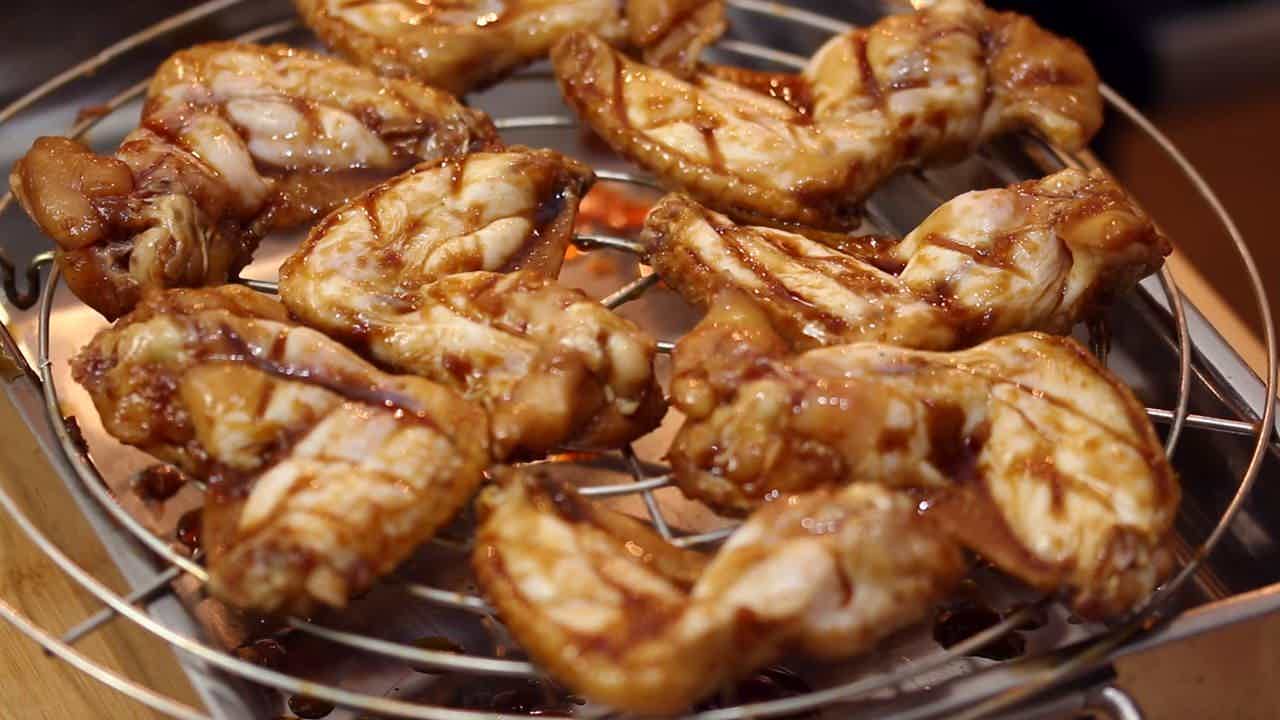 Step 3 of 4
Place chicken wings in preheated oven at 100 degrees Celcius for 15 minutes. Remove chicken wings from the oven and increase heat to 200 degrees Celcius. Then, glaze the chicken wings with more marinade before grilling them for 15-20 minutes. Repeat the process for another 2 times.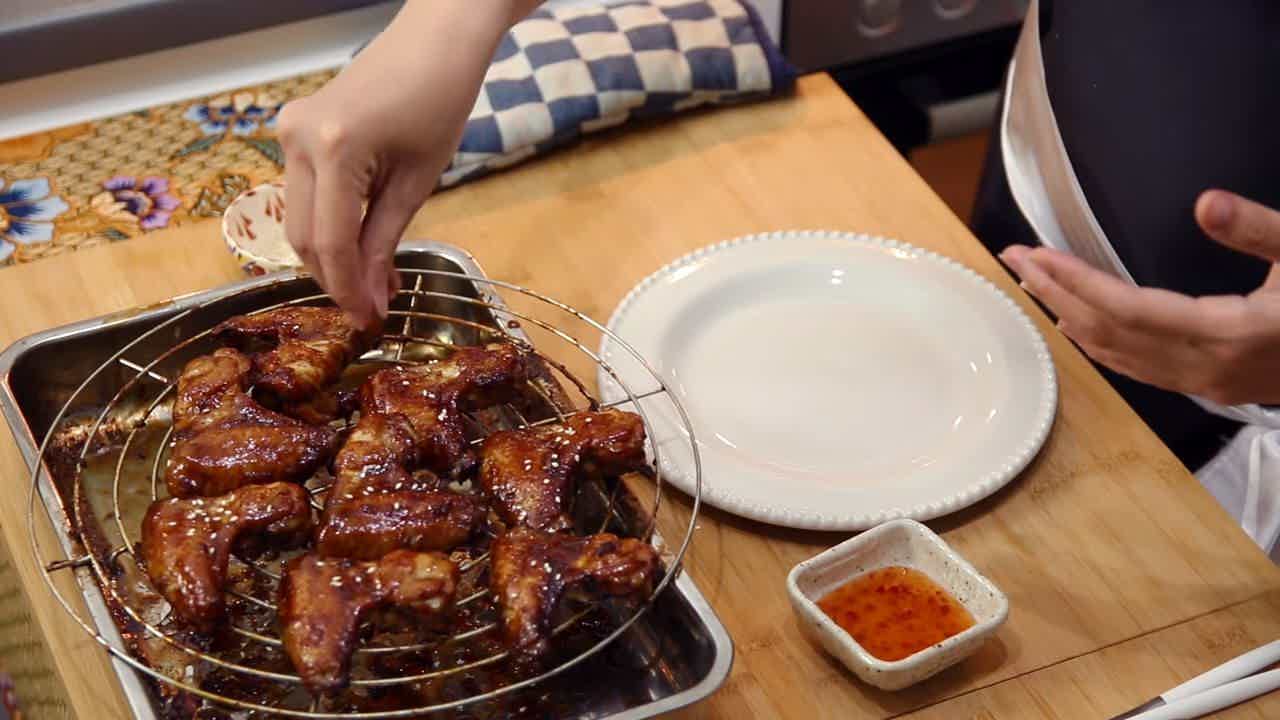 Step 4 of 4
Garnish with sesame seeds and fresh scallions. Serve with some spicy Sambal sauce.
---
1 Discussions
Give us your opinion!
Log in
and start posting.

3 months ago
very delicious!!! Thank you for the recipe!!