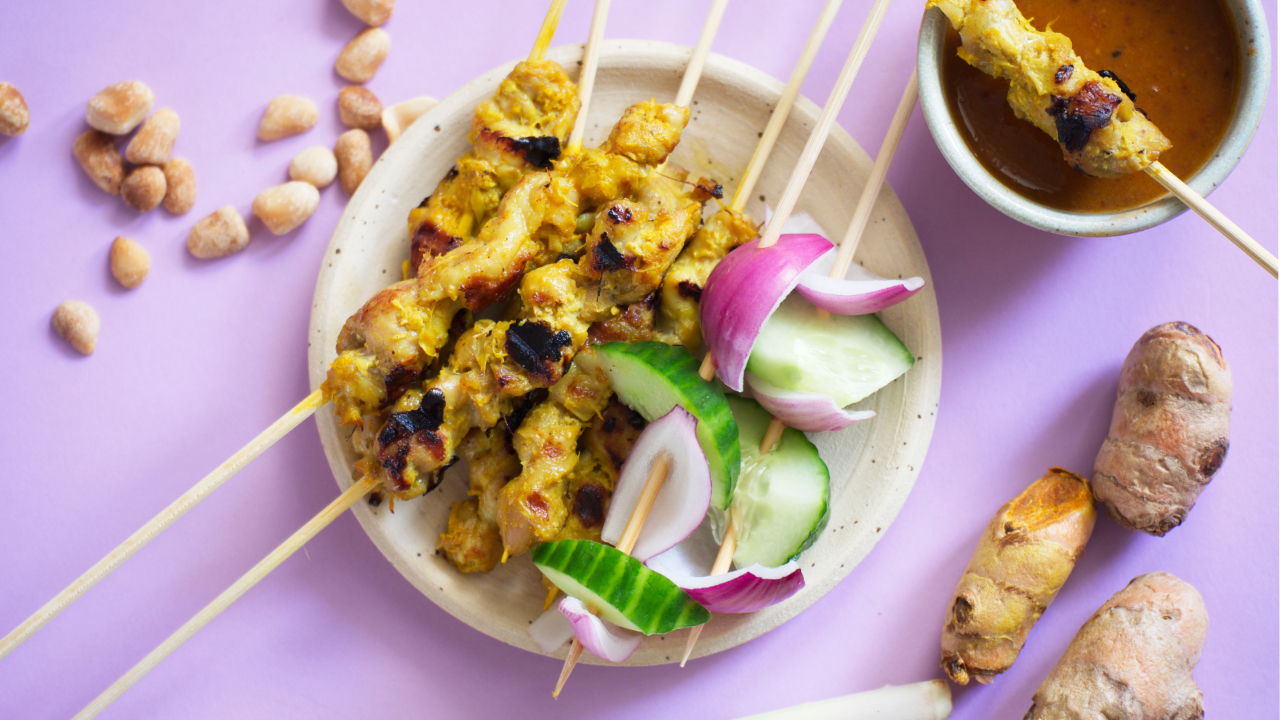 Chicken Satay
Chicken satay refers to skewered chicken marinated with spices and grilled to perfection. Served with savoury peanut sauce which is distinctively delicious, 'satay' is extremely popular with the locals in Malaysia and Singapore.
Preparation 20 mins
Cooking 60 mins
Grilled skewered meat, satay ayam, sate ayam, satay kajang
Malaysian, Singaporean, Thai, Indonesian
---
Ingredients
500

g

chicken meat

3

cm

galangal

4

lemongrass stalk(s)

3

cm

turmeric powder

3

shallot(s)

1

tsp

fennel seeds

1

tsp

cumin powder

1⁄2

tsp

salt

1

tbsp

sugar
---
Journal Snaps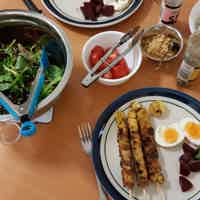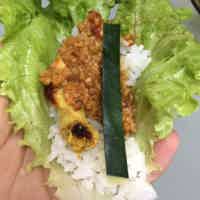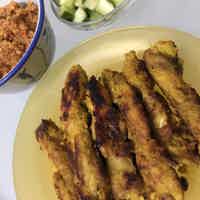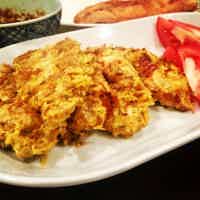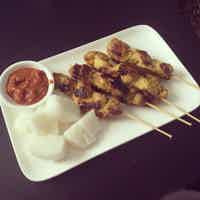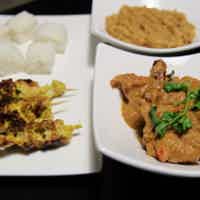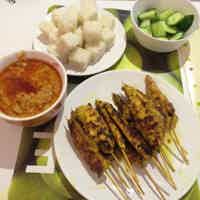 ---
Background
Chicken 'satay' is a famous dish in Southeast Asia especially in Malaysia, Indonesia and Singapore. Even Thailand has its own version. Chicken satay or 'sate' as it is also known had become increasingly popular as it was brought to many countries by the migrants. Perhaps, that explains why it is one of the more well known dishes from Southeast Asia. Authentic satay usually uses chicken or beef. The meat is marinated and then grilled over a charcoal fire. The fragrant aroma during the grilling process would hint that resisting them will not be easy.
Chicken satay marinade
The marinade for chicken satay is very simple to prepare. It consist of several types of spices and herbs which are mixed together. Turmeric plays an important role here for its colour and flavour. Instead of using turmeric powder, fresh turmeric may also be used. The marinade also contains a bit of sugar, hence 'gula melaka', a type of palm sugar is added instead of white sugar. It gives a hint of toffee flavour besides contributing sweetness to the marinade.
Type of chicken meat for satay
In the video, I used chicken breast. It is boneless, therefore very easy to work with. However, chicken breast might be too dry if it is over-cooked. I'd recommend chicken thighs with some fats and skin if you want to make flavourful succulent chicken satay.
Grilling satay on a grill pan
Chicken satay or any types of satay for that matter is best grilled on a charcoal grill. However, if that is not possible, a grill pan is not that bad of an idea. Give it a try making them in your kitchen. Just before grilling, preheat the pan at medium to high heat for 5 minutes. The grill pan has to be really hot for the meat to sizzle as it is laid on the pan. While grilling, brush some oil onto the meat with a bruised stalk of lemongrass for absolute fragrance.
Make chicken satay in advance
I enjoy making these for parties because chicken satay can be prepared days or weeks ahead. You may choose the meat of the thighs or chicken breast, according to your preference. Mix the chicken slices with the marinade as shown in the video. Once well mixed, they can be kept in the refrigerator for one to two days. Otherwise, the marinated meat has to be kept frozen. Remove from the freezer and allow to thaw before grilling. They would still turn out perfect.
Always serve satay together with compressed rice 'nasi impit', some raw onions slices, cucumber and of course, the extremely flavourful satay peanut sauce for a complete and wholesome meal.
---
Steps to Prepare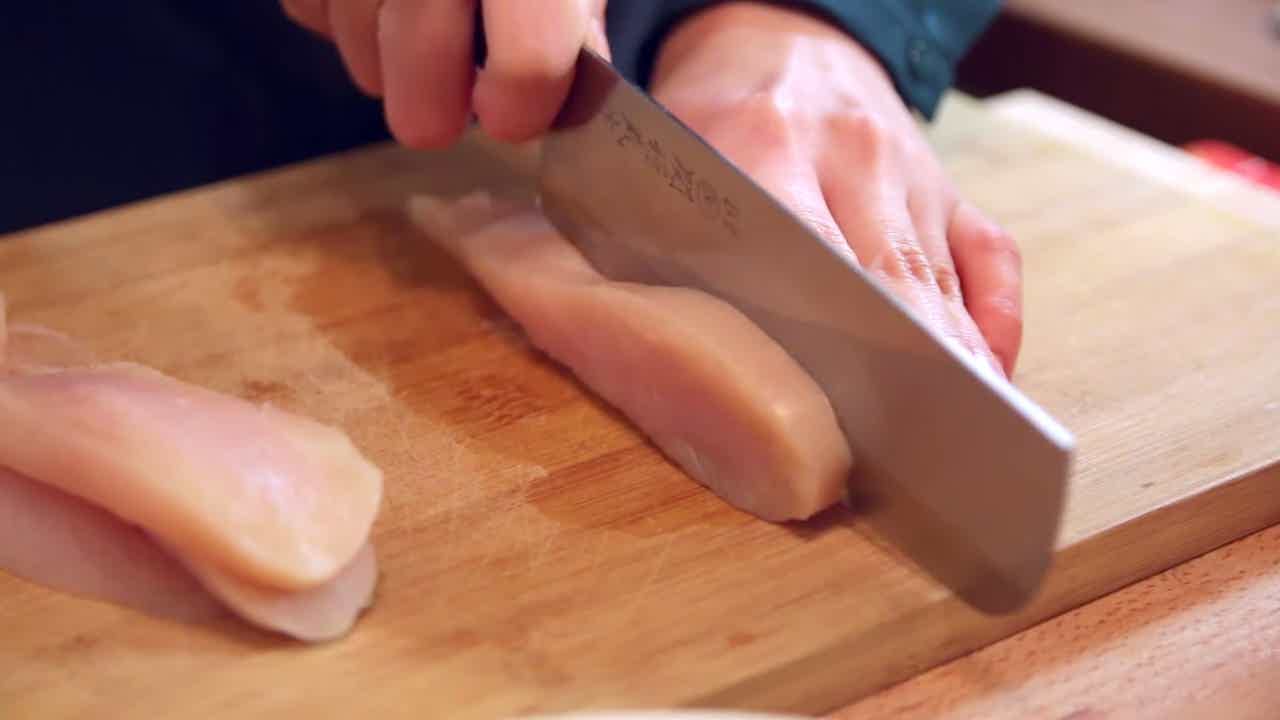 Step 1 of 3
500

g

chicken meat

3

cm

galangal

3

cm

turmeric powder

3

shallot(s)
Cut chicken breasts into strips. Blend galangal, lemongrass, turmeric and shallots.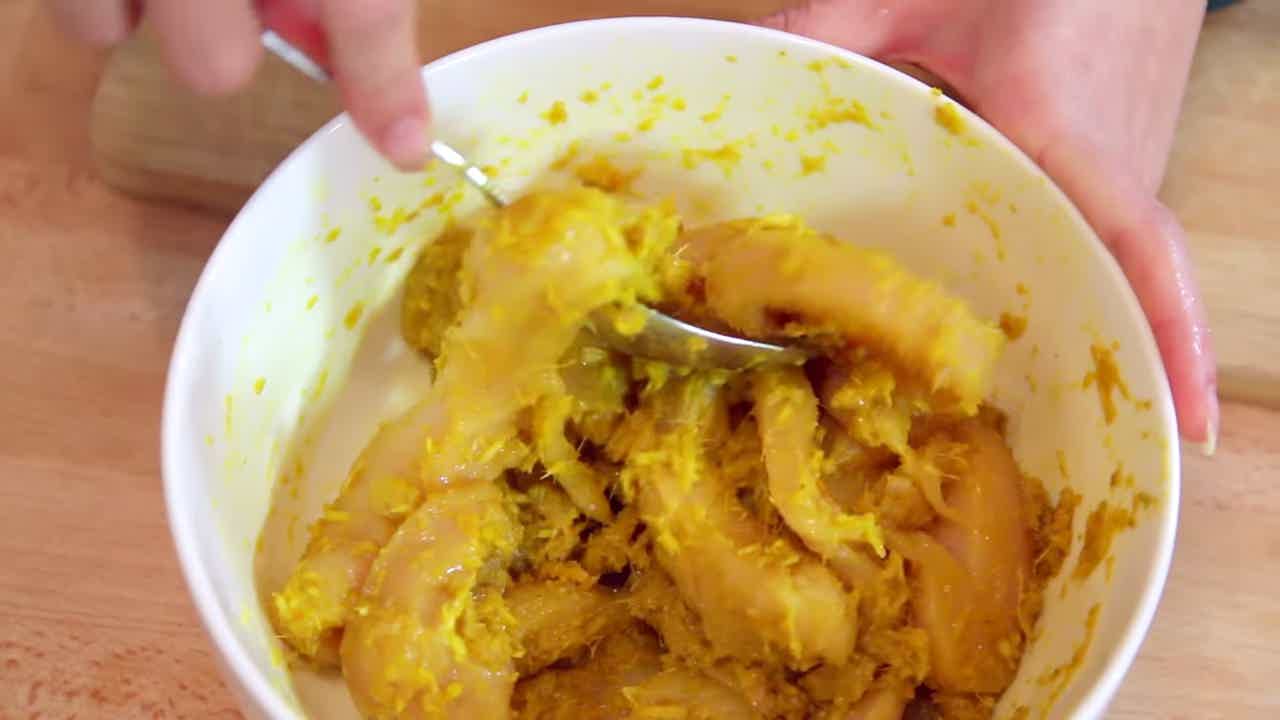 Step 2 of 3
1

tsp

fennel seeds

1

tsp

cumin powder

1⁄2

tsp

salt

1

tbsp

sugar
Mix fennel powder, cumin powder, salt and sugar to blended ingredients. Marinate chicken meat with the marinade for at least 30 minutes or up to 2 hours.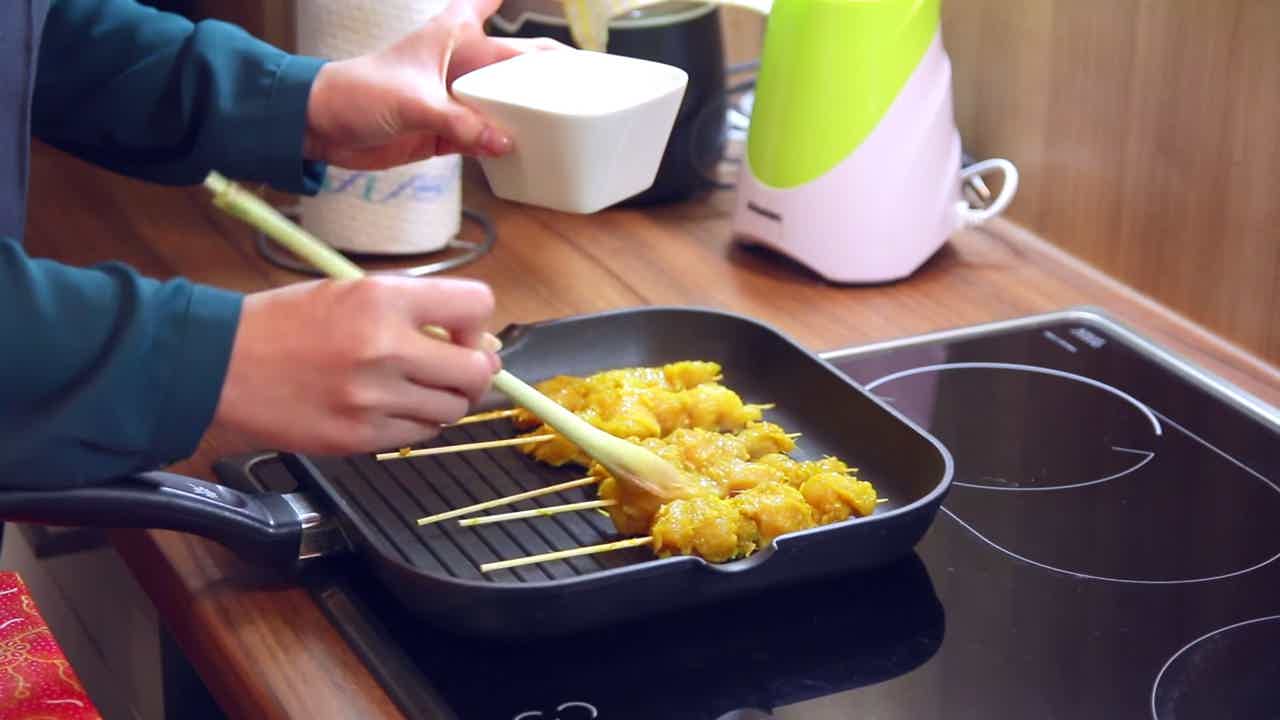 Step 3 of 3
Thread the meat onto the skewers. Use a bruised stalk of lemongrass to brush some vegetable oil onto meat while grilling. Grill meat until cooked.
Published: December 22, 2014
---
0 Discussions
Give us your opinion!
Log in
and start posting.