Compressed Rice for Chicken Satay
An accompaniment for satay, 'nasi impit' or 'nasi himpit' is made up of compressed cooked rice. Although nasi impit is usually served with a peanut dipping sauce, it can be eaten with various curries and 'rendang' too.
Preparation 5 mins
Cooking 30 mins
Nasi Impit, Nasi Himpit, Lontong
Malaysian, Singaporean, Thai, Indonesian
---
Ingredients
---
Community Food Snaps
Be the first to take a snap!
Log in
and click the in the top bar.
---
Background
The term nasi impit literally means rice compressed. The dish is made up of cooked rice which is then compressed in a container to a height of ca. 2.5 cm. In countries such as Indonesia, Malaysia and Singapore, compressed rice is often served together with satay or grilled skewered meat. It tastes best when dipped with peanut sauce.
Which type of rice to use?
Jasmine rice is the best choice for preparing nasi impit.
Can I use a rice cooker?
Of course, rice cooker can be used to cook nasi impit. As long as the rice is fully cooked, it is not a problem.
How long should I let compressed rice rest?
The texture of the compressed rice is firm yet not hard. Normally, it is kept in the refrigerator for at least 2 hours before serving for it tastes best served chilled. You may also leave it at room temperature for 4-5 hours.
Can nasi impit be served warm?
Of course. Just steam or microwave the cubed nasi impit.
How to cut nasi impit?
It is easier to cut nasi impit when it is chilled. Using a sharp clean knife, cut the rice in one direction. Clean the knife with a damp cloth after cutting each slice.
Dishes to serve with nasi impit
Nasi impit is a definite delight when eaten together with warm peanut sauce. This is yet another fantastic combination of hot and cold flavours. Besides that, compressed rice can also be served in broth in a dish known as 'soto ayam'. However, if you are a lover of spicy food, have compressed rice with chicken rendang or chicken curry instead. You would definitely find it appealing too.
---
Steps to Prepare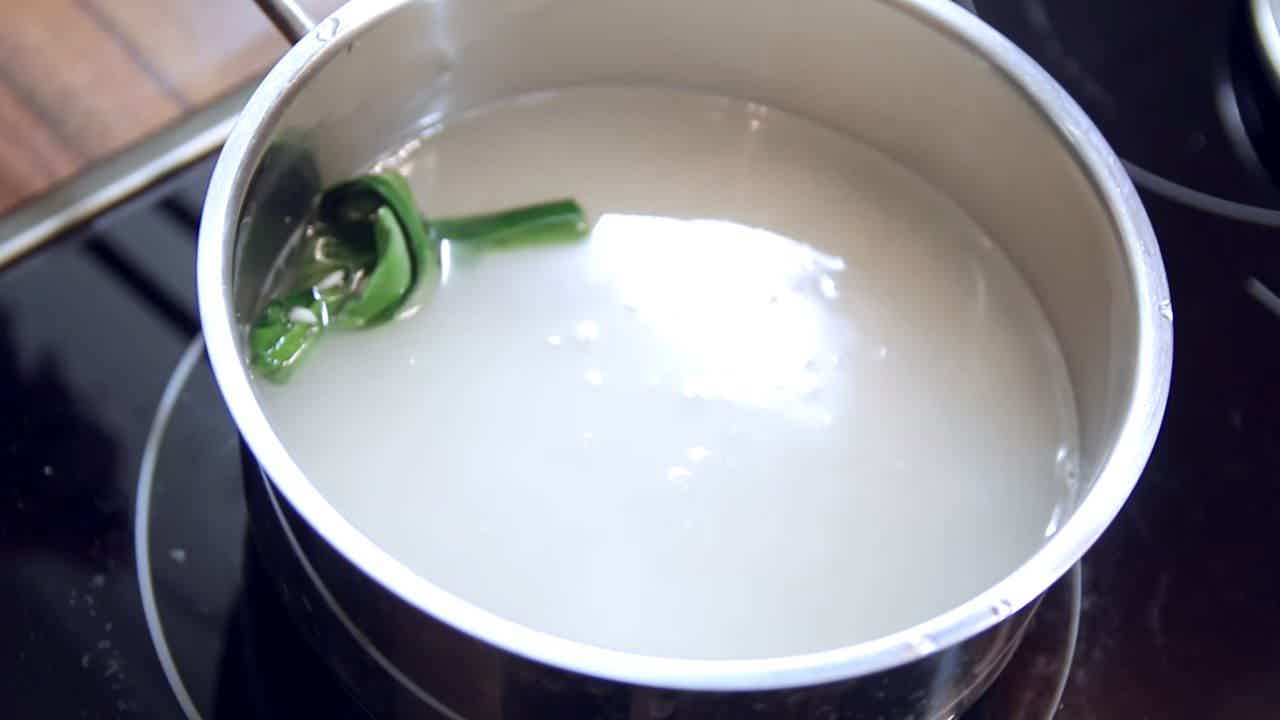 Step 1 of 4
1

cup

rice

2

cup

water

salt
Rinse rice thoroughly. Add water to rice along with a pinch of salt and a knotted pandan leaf. Cook over high heat. Once it starts to boil, reduce heat to the lowest. Let it simmers for 5 minutes.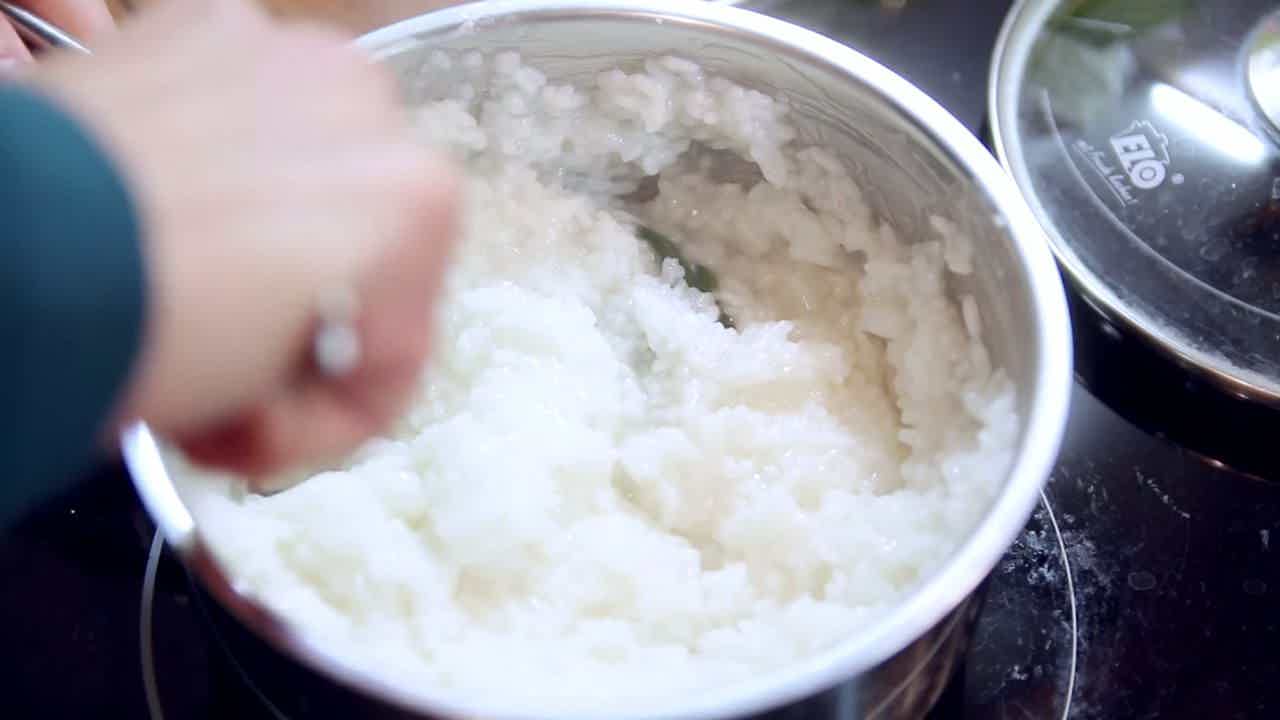 Step 2 of 4
Once the rice is cooked, use a fork or a potato masher to mash the rice until the grains are no longer obvious.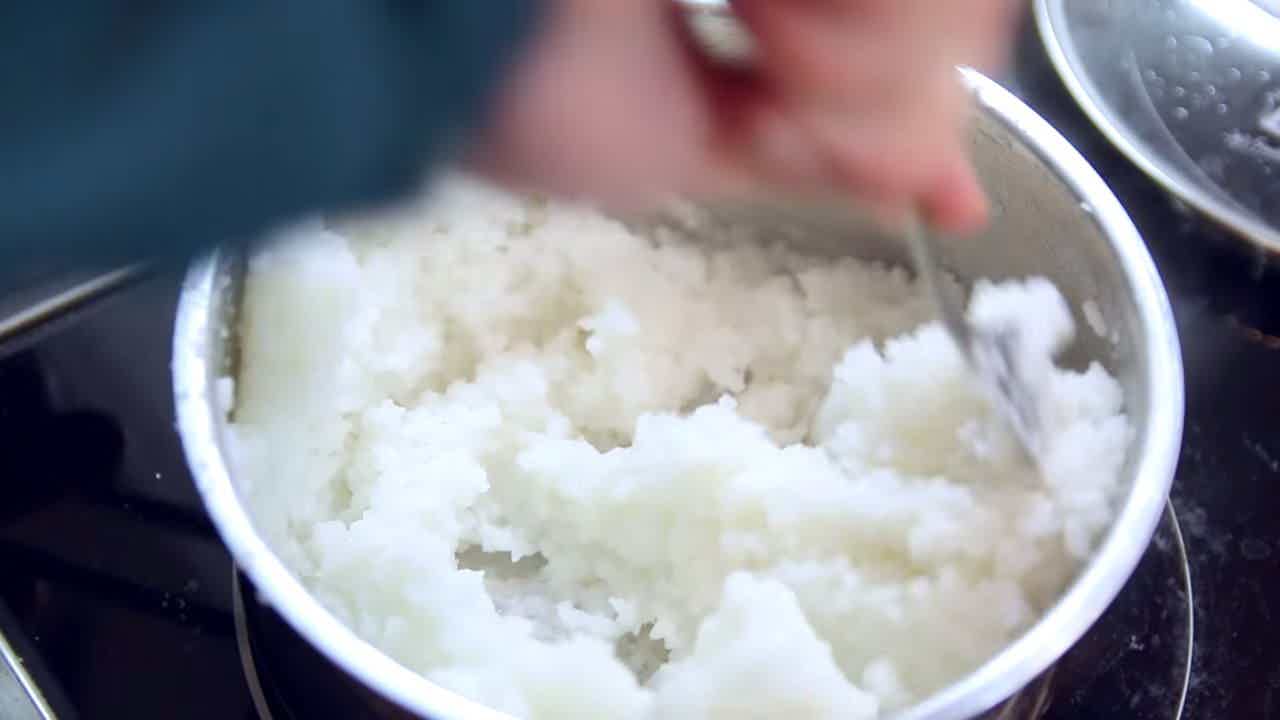 Step 3 of 4
Fluff rice and allow it to cook for another 10 minutes. If it is still uncooked, add some water and mix well. Cook for another 5 to 10 minutes. Once rice is fully cooked, cover the pot and remove from stove.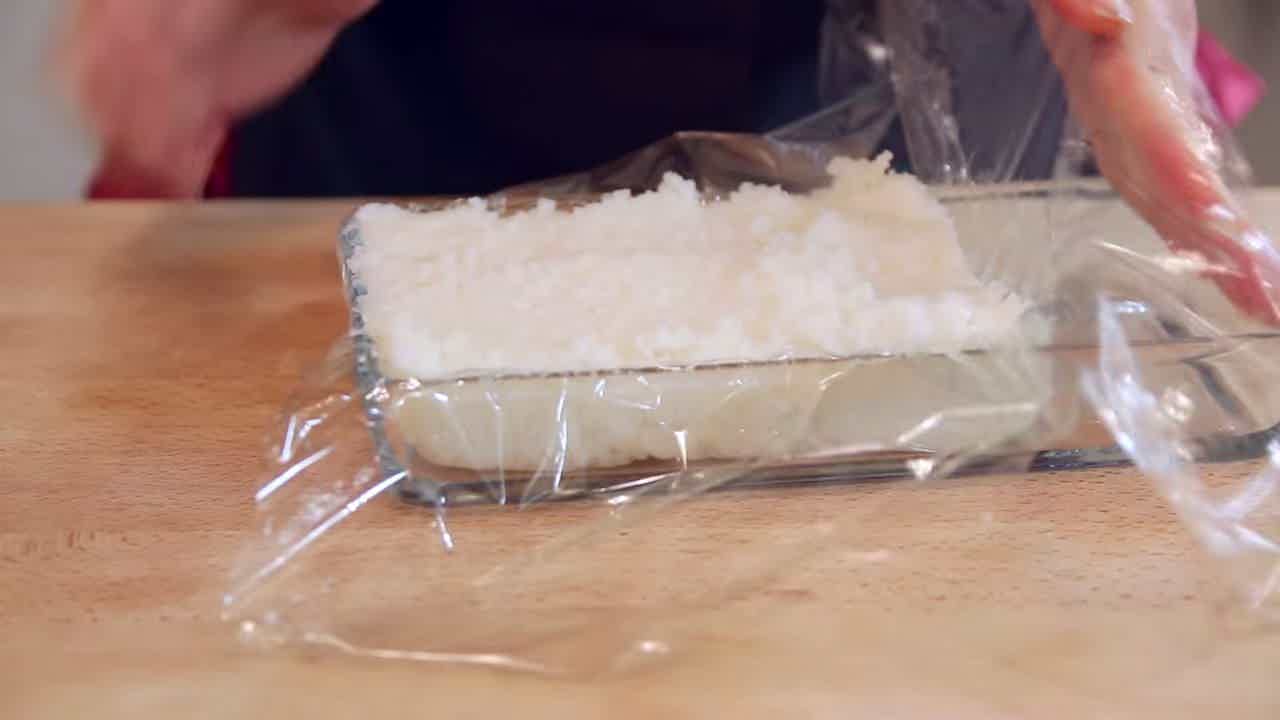 Step 4 of 4
Shape and compress the rice in a square or rectangular pan using cling wrap. Refrigerate or leave at room temperature.
Published: December 19, 2014
---
0 Discussions
Give us your opinion!
Log in
and start posting.