Curry Puff
Filled with curried potatoes, curry puffs are one of the many favourite 'kuih' in Southeast Asia. Also known as Karipap, it consists of a pastry dough which is then filled with a variety of fillings such as potatoes, sardine or a combination of curry potatoes and minced meat.
Total Time
Preparation 30 mins
Cooking 60 mins
Alternate Names
Karipap, Epok-epok, 咖哩角, 咖哩饺
Cuisines
Malaysian, Singaporean, Thai, Vietnamese, Indonesian, Bruneian
---
Ingredients
5

g

salt

220

g

wheat flour

120

ml

oil

—

water

1⁄2

tbsp

oil

1

tbsp

yellow onion(s)

2

garlic clove(s)

5

g

shrimps (dried)

1

curry leaves stalk(s)

1 1⁄2

tsp

curry powder

320

g

potatoes

300

ml

water
---
Nutrition per Serving
Calories
192 kcal
Carbs
21 g
Fat
11 g
Protein
3 g
---
Food Snaps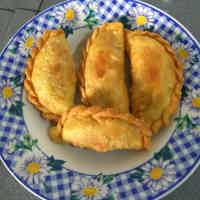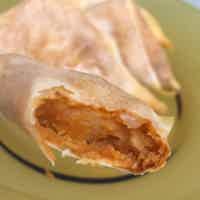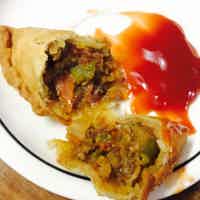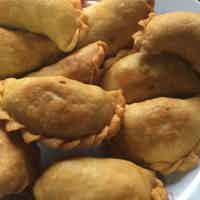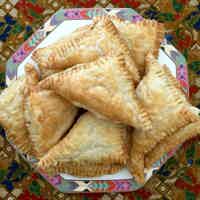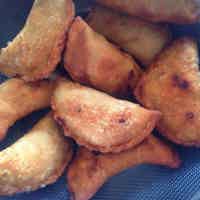 ---
Background
Curry puff may look like another puff pastry or savoury pie but it is the unofficial king of 'kuih' for many of us in Malaysia and around the region. Crispy deep fried curry puffs are best when eaten together with a glass of Malaysian sweet tea 'Teh Tarik'. I especially love having freshly made curry puffs where the fillings are still warm.
Crispy curry puffs
In Malaysia and Singapore, curry puffs or epok epok is a breakfast and teatime favourite. This dough recipe will give you a crispy curry puff pastry to wrap the curried potatoes. With every bite, you will notice the flakiness of the dough and the delightfulness in savouring them. The fragrance of the filling makes the curry puffs even more delectable as you savour every mouthful.
Why is my dough crumbling or soggy?
Follow the exact amount mentioned in this recipe and the dough should first appear to be crumbly. However, keep mixing and kneading. The dough will come together as shown in the video above.
Freeze curry puffs
After wrapping potatoes in a dough, freeze them for at least four hours before storing the uncooked curry puffs in an airtight container or plastic bag for further freezing until it's time to either fry or bake them.
Baked curry puffs
Instead of frying the curry puffs, they can also be baked. Preheat oven at 180 Celsius and bake curry puffs on a piece of baking sheet until browned. Frozen curry puffs do not need to be thawed before baking.
Do I need curry leaves for curry puffs?
If you do not have curry leaves, just omit them from the recipe.
Can I add meat to curry puffs?
You may also add diced chicken breasts, according to your preference. Just reduce the amount of diced potatoes if you do so. Additionally, you may add a wedge of hard boiled egg along with some curried potatoes which is sometimes done by some street vendors.
---
Steps to Prepare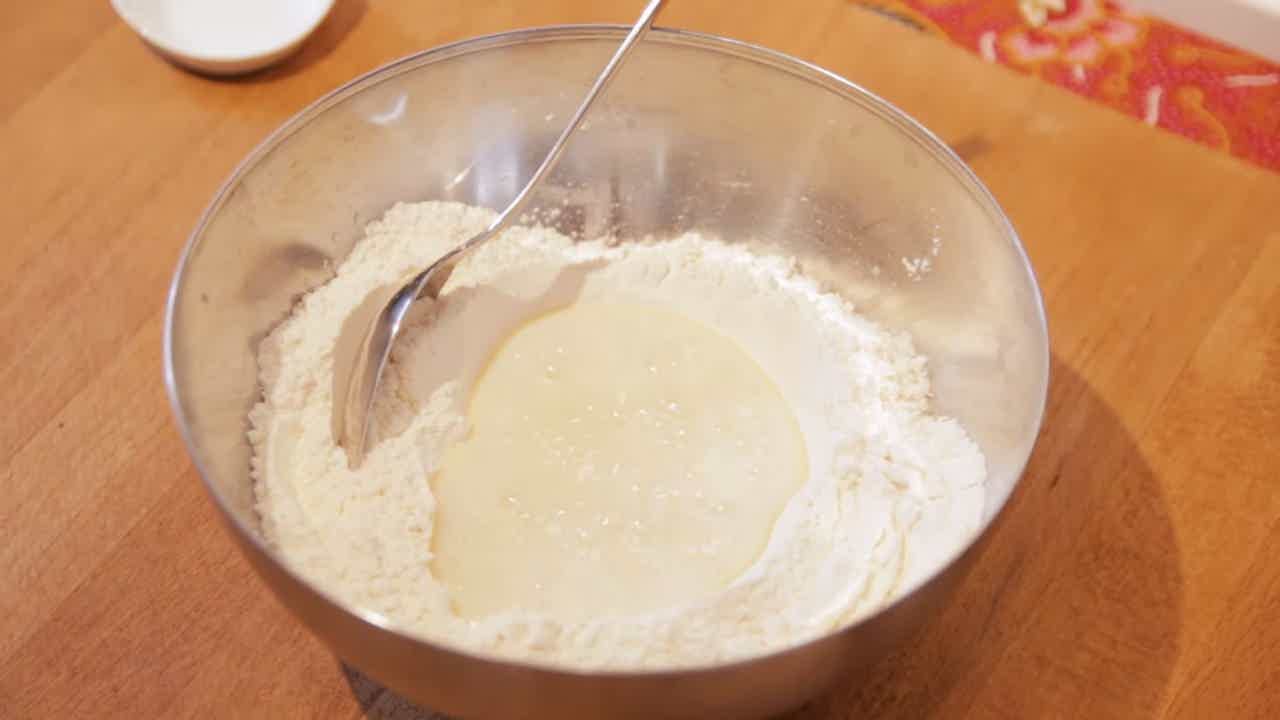 Step 1 of 5
5

g

salt

220

g

wheat flour

120

ml

oil

water
In a bowl, mix salt and flour evenly. Set aside. Heat oil in a pan at high heat. Then, pour hot oil directly onto the flour mixture and knead until dough is smooth. Test dough by flattening a small piece. If dough breaks, add cold water and continue kneading.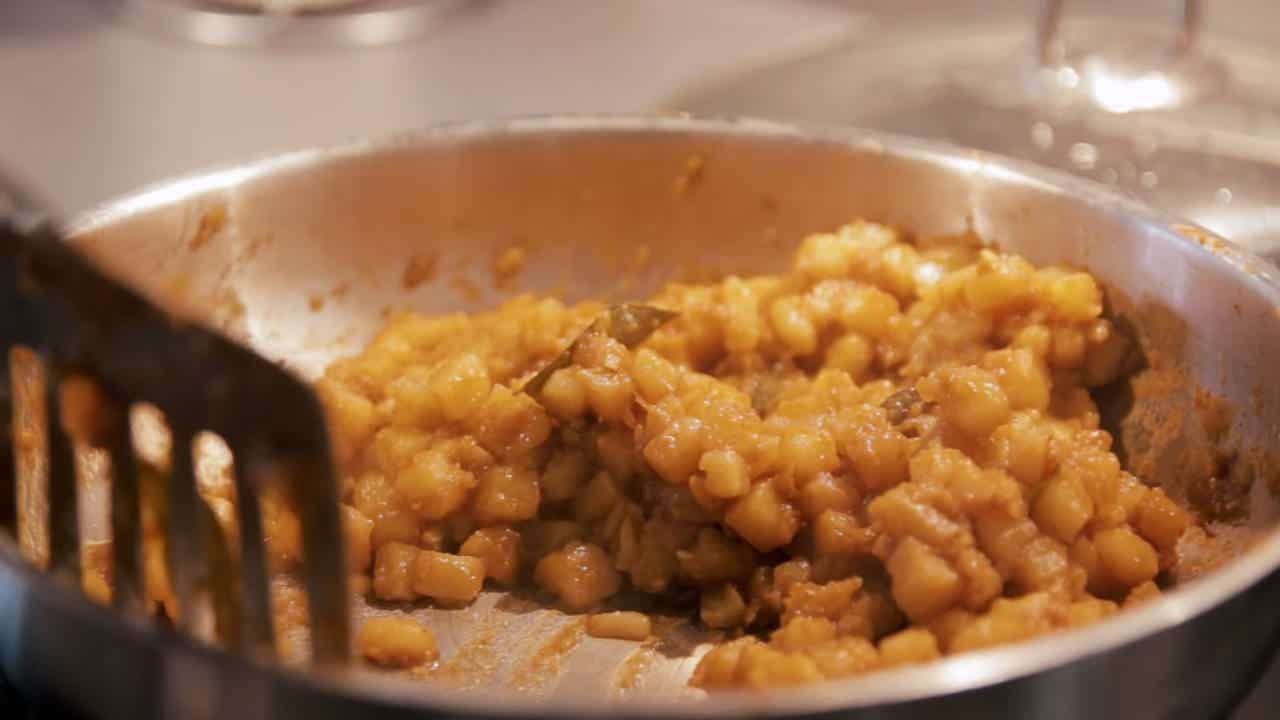 Step 2 of 5
1⁄2

tbsp

oil

1

tbsp

yellow onion(s)

2

garlic clove(s)

5

g

shrimps (dried)

1 1⁄2

tsp

curry powder

320

g

potatoes

300

ml

water
Stir-fry onion slices and minced garlic with oil until fragrant. Add blended dried shrimps, curry leaves and curry powder. Then, add diced potatoes. Add enough water and simmer the potatoes at low heat until they softened.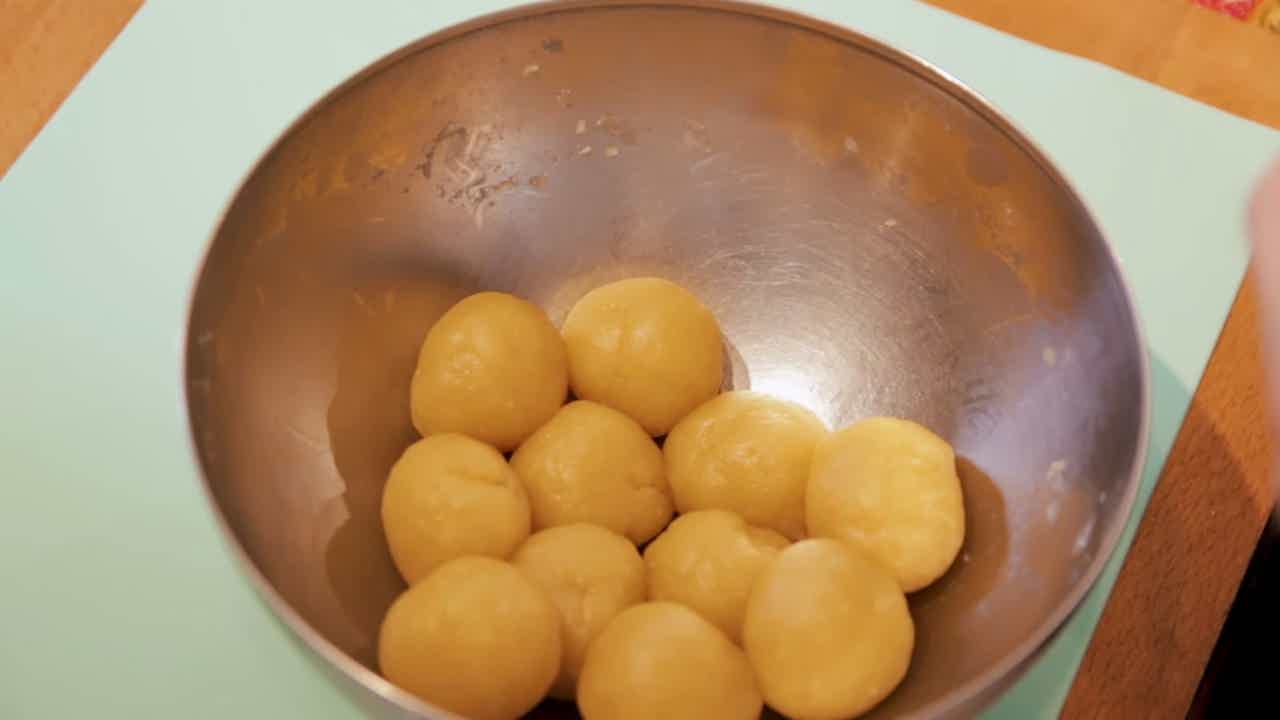 Step 3 of 5
Divide dough equally into balls of 30gm each. They may be refrigerated to ensure the dough is more manageable. Flatten dough until it is about 0.2cm thick. Place filling in the middle of the flattened dough.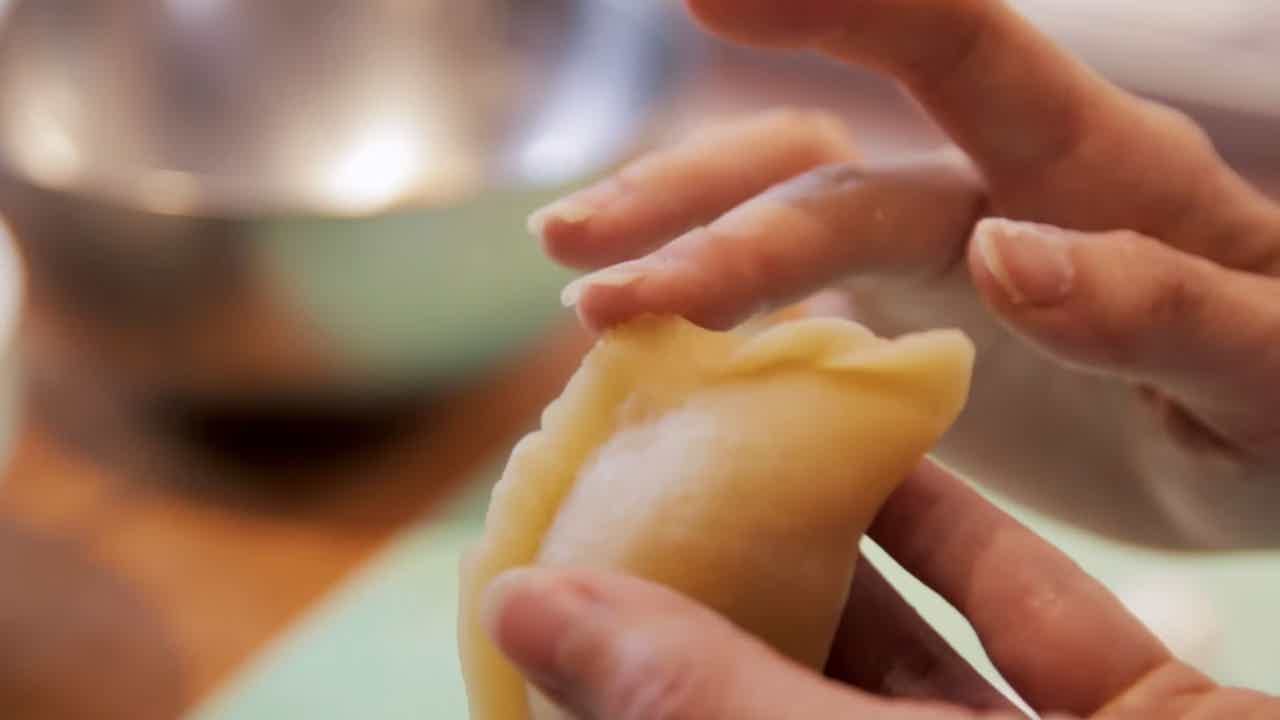 Step 4 of 5
Fold sides together to create a semi-circle. Seal the sides by pinching the dough together. Using the pinch and fold technique as shown in the video, create the distinctive edge of curry puff.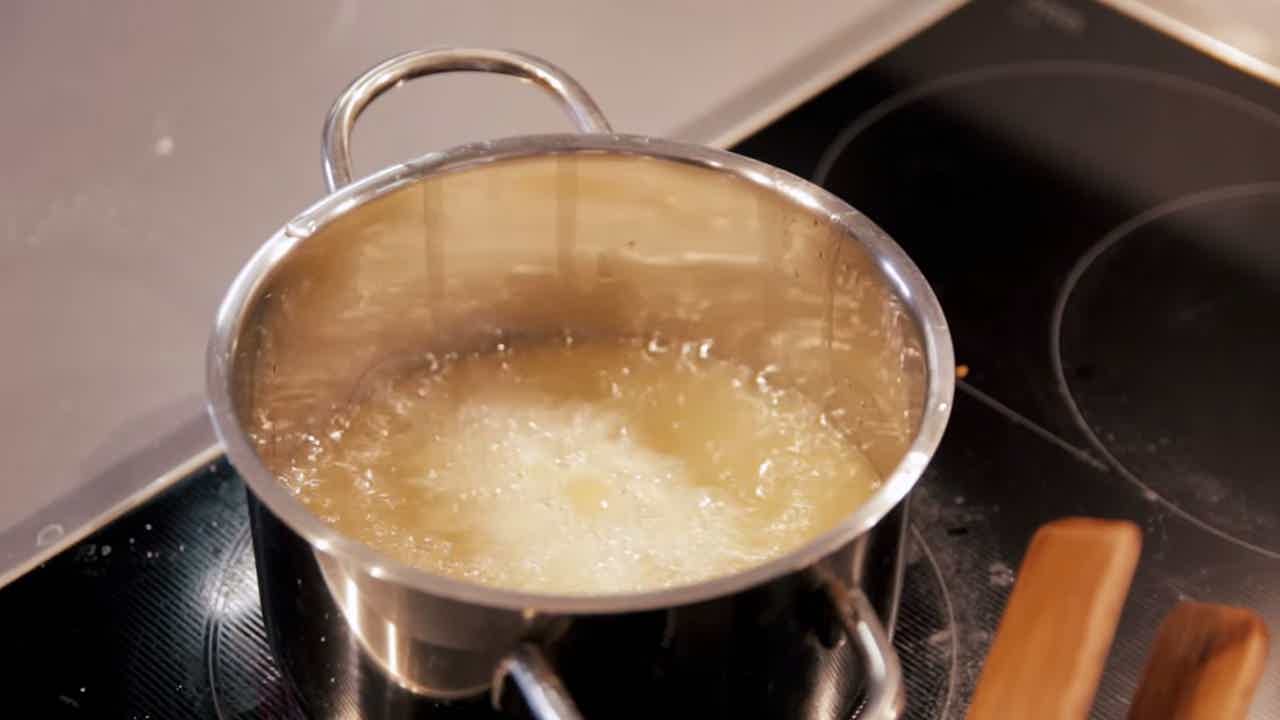 Step 5 of 5
Fry curry puffs until golden brown at low to medium heat. For later consumption, freeze uncooked curry puffs individually. Pack them together only when they are frozen to prevent them from sticking together.
---
1 Discussions
Give us your opinion! Log in and start posting.
8 days ago
Natalie JR Question
Hi , have u tried to bake or air fried the curry puff instead of frying them ? Would love a healthier alternative :D