Steamed Fish
A quick and easy method to prepare healthy and delicious Cantonese steamed fish. Fresh white fish is best-suited for this recipe. You can have it all year round as this recipe is simple to prepare even after a hard day at work.
Preparation 15 mins
Cooking 25 mins
---
Ingredients
1

fish

6

cm

ginger

2 1⁄2

scallions

1

tbsp

shaoxing wine

2

tbsp

oil

2

tbsp

soy sauce

1

tbsp

water

1

tsp

sugar

—

white pepper

—

sesame oil

1

chilli peppers (fresh)
---
Community Food Snaps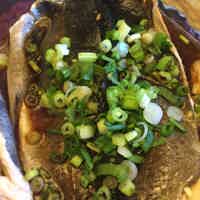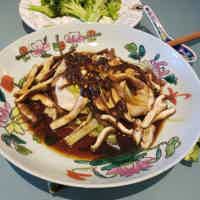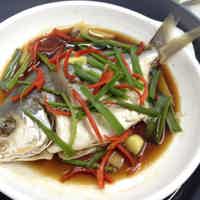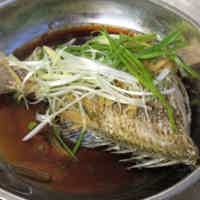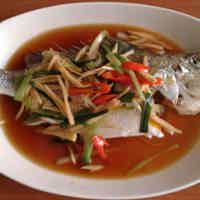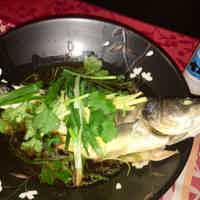 ---
Background
In many Chinese families, steamed fish are always listed top of their most cooked recipes. Steamed fish with ginger and spring onions is one of the easiest and best steamed fish recipe available. There are many reasons why steaming the fish is preferred over other methods of cooking. Firstly, it is much healthier and secondly, most of the nutrients of the fish are retained. Ensure that the fish is fresh, of course!
Tips for authentic gravy
The main flavour to the gravy is the soy sauce and the hint of sweetness which comes along with it. Using Chinese light soy sauce would be the best. Additionally, the gravy is sweetened with rock sugar as it is very subtle in sweetness. Although you may substitute it with regular sugar, the sweetness of the rock sugar goes well with this steamed fish gravy.
What type of fish should I steam?
In the video, I used Seabass but if you prefer other types of fishes, I would recommend that you choose white fish like cod, grouper or bream. Fishes like salmon can be used but it does have a stronger taste to it.
Steaming fish fillet instead
Instead of steaming the whole fish, you may use fish fillet which will work just the same. I enjoy using thick cod fillet which works well with all steamed fish recipes such as Cantonese steamed fish or Teochew steamed fish.
Is there a non-alcoholic substitute for Shaoxing wine?
Unfortunately, there is none. 'Shaoxing' wine is added for its sweetness. While most would use some apple juice as a substitute, I strongly advise against it. Apple juice will spoil the taste of the dish, making it slightly tart in taste. If you do not want to have alcohol in this recipe, simply omit it as the main flavour in the gravy comes from the soy sauce.
Why is fish served during Chinese New Year?
It is considered auspicious to have fish served during the reunion dinner, which takes place a day before Chinese New Year as the pronunciation of fish in Chinese ("Yu") sounds similar to the word surplus. Hence, having a whole fish to begin the year signifies the start of a new year with surplus and abundance.
Despite being a fairly easy dish to prepare, the flesh of the fish will be tough if it is steamed for too long. Depending on the size and thickness of the fish, steaming a fish normally takes around 15 to 20 minutes.
---
Steps to Prepare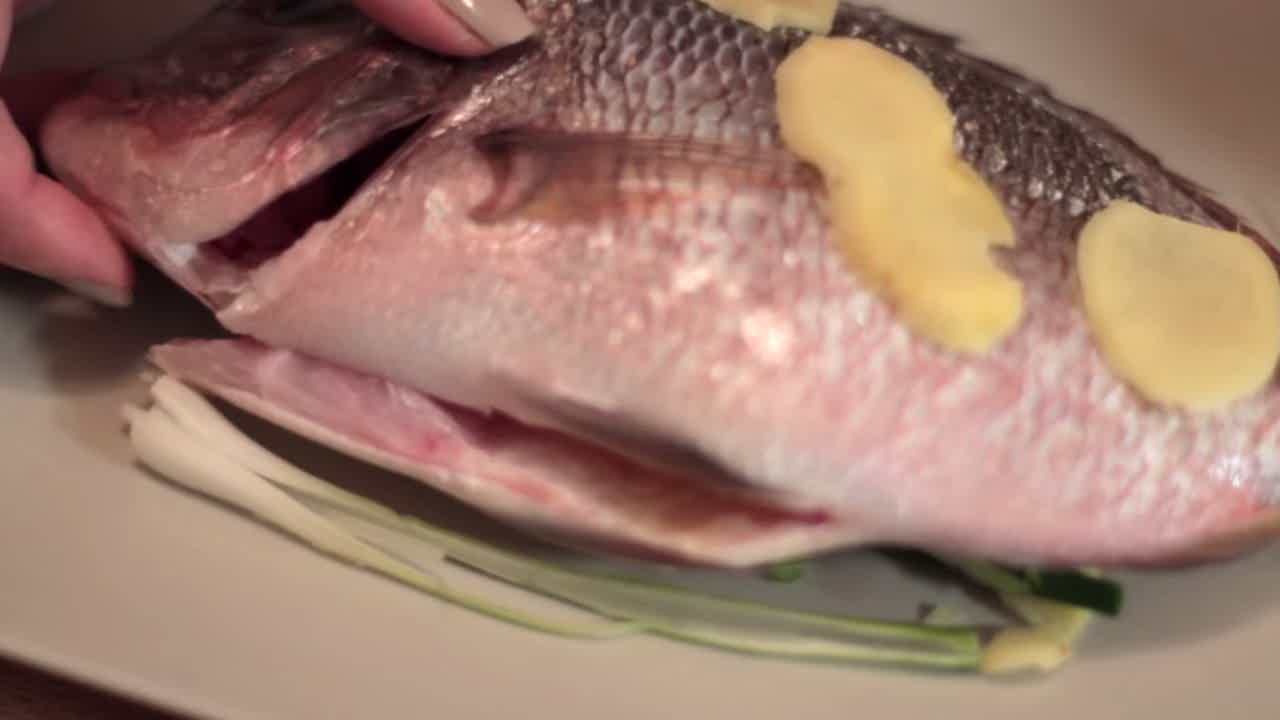 Step 1 of 4
1

fish

3

cm

ginger

2

scallions

1

tbsp

shaoxing wine
Rinse the fish and use a paper towel to pat it dry. Place fish on a plate and put ginger pieces and spring onions on and underneath the fish to get rid of the fishy smell. Pour Shaoxing wine on the fish.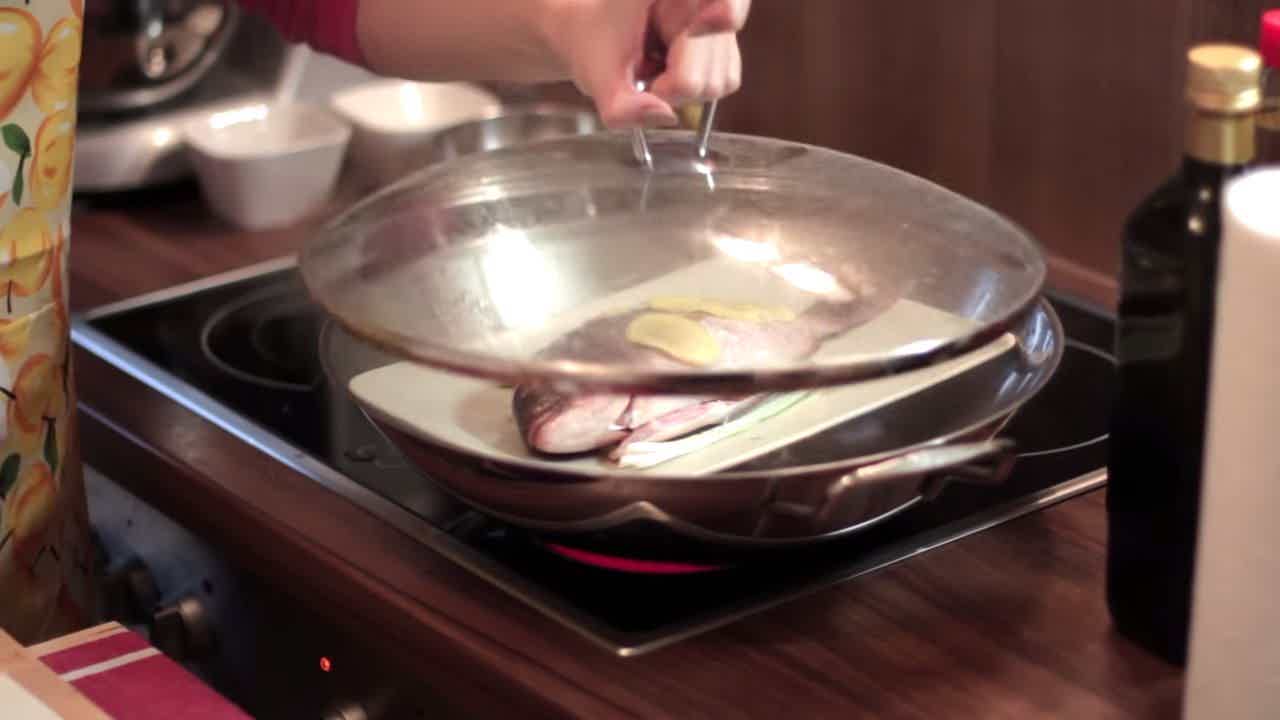 Step 2 of 4
Steam fish for 10 minutes. After that, remove the ginger slices and spring onions. Drain excess water and continue to steam for a further 10 minutes.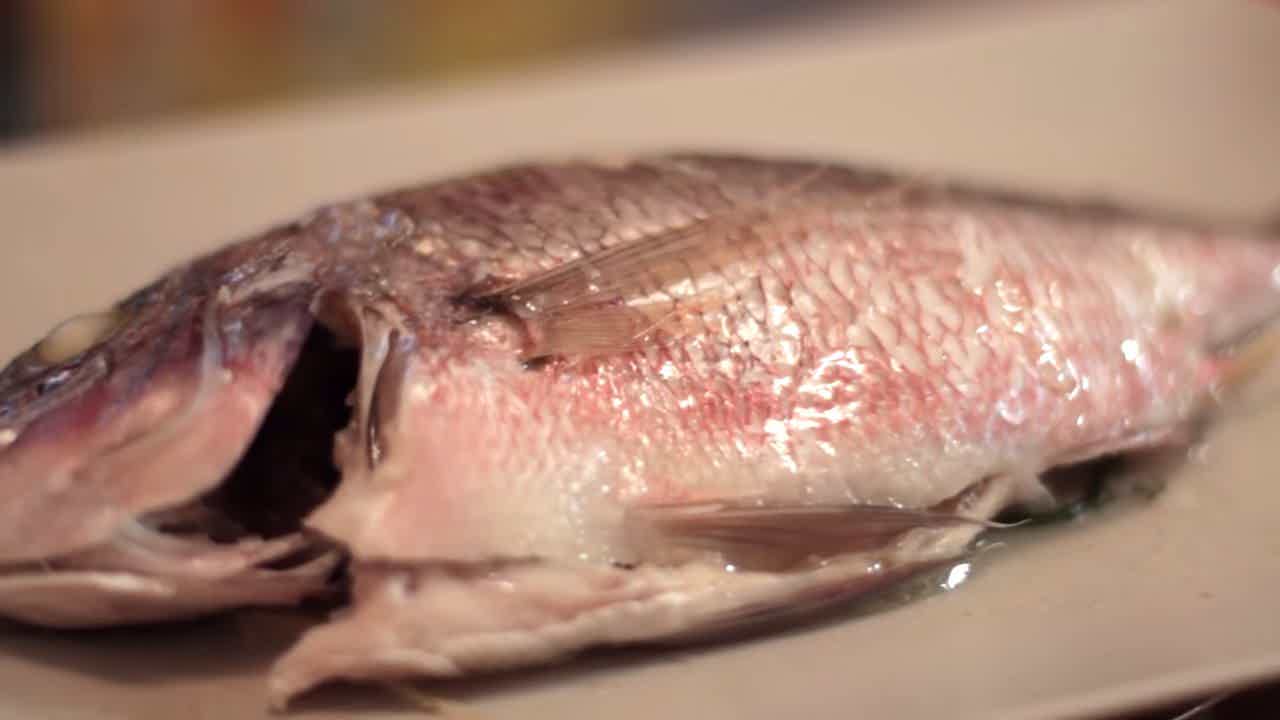 Step 3 of 4
Heat up oil and pour onto the fish. This will give the fish a beautiful shine.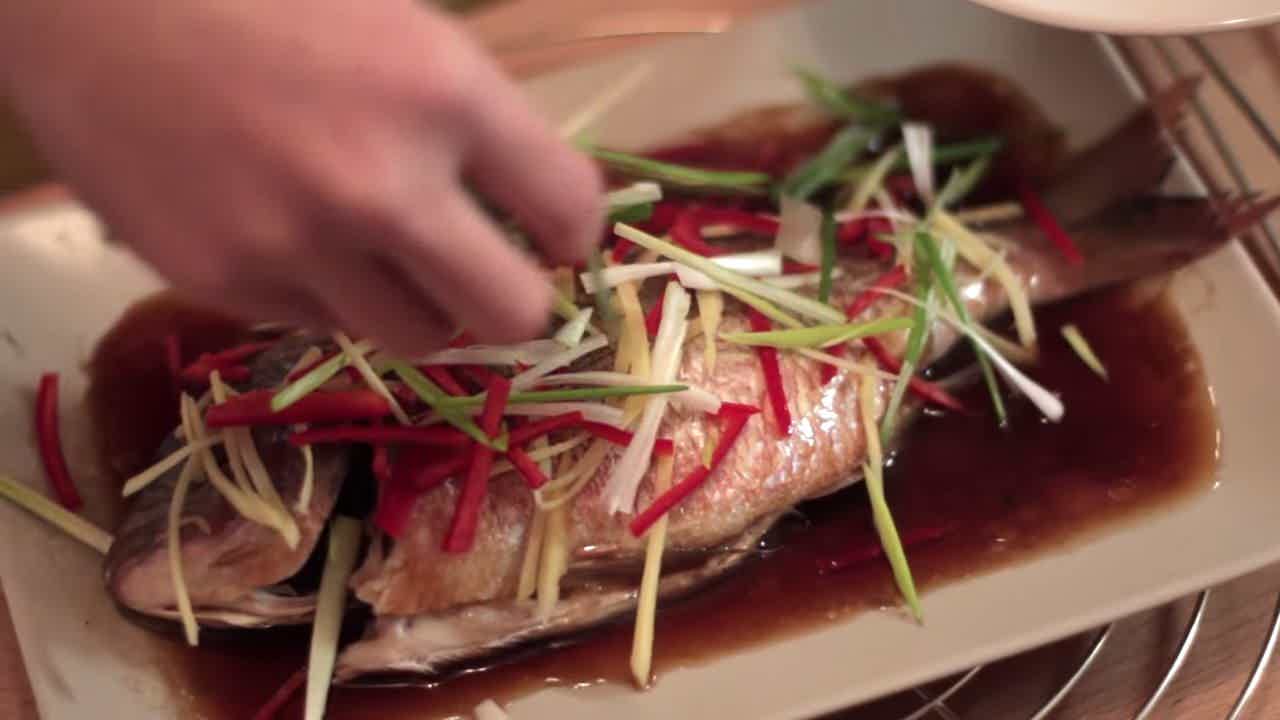 Step 4 of 4
2

tbsp

soy sauce

1

tbsp

water

1

tsp

sugar

white pepper

sesame oil

1

chilli peppers (fresh)

1⁄2

scallions

3

cm

ginger
Using the same pan, add soy sauce and give it a quick stir. Turn the heat to medium-low and add water. Add sugar, white pepper and sesame oil. Allow gravy to simmer and once it starts to boil, turn off the stove. Pour gravy onto the fish. Garnish with fresh slices of ginger, spring onion and chillies.
Published: February 9, 2013
---
0 Discussions
Give us your opinion!
Log in
and start posting.