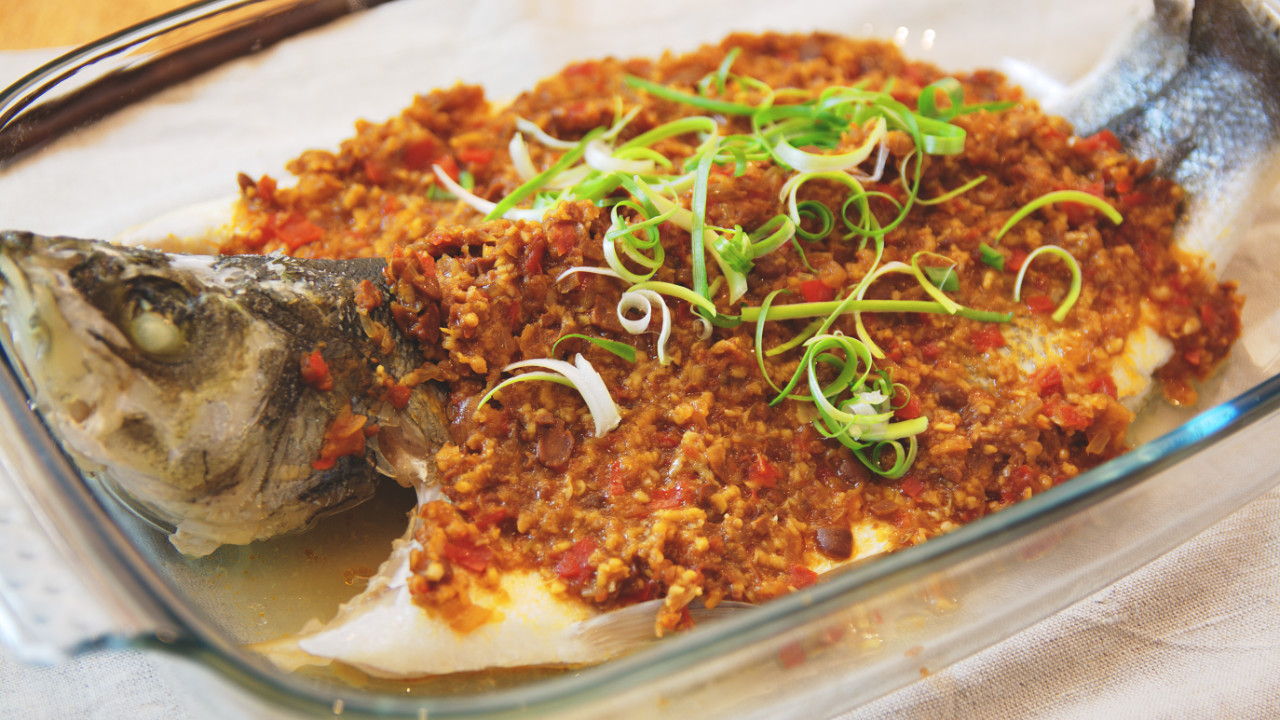 Steamed Fish with Fermented Bean Paste
Taucu or fermented bean paste gives a wonderful savoury flavour to steamed fish. Similar to miso, fermented bean paste is salty but when sautéd with some fresh garlic and chillies, the gravy is mildly spiced up and is a great combination with steamed fresh fish.
Preparation 15 mins
Cooking 20 mins
---
Ingredients
1

tbsp

oil

1

chilli peppers (fresh)

8

garlic clove(s)

2

shallot(s)

10

g

ginger

2

tbsp

fermented soybean paste (taucu)

1

tbsp

soy sauce

1

tbsp
oyster sauce

1

tsp

sugar

1

fish
---
Community Food Snaps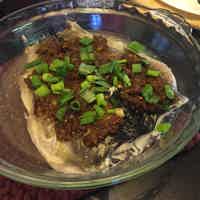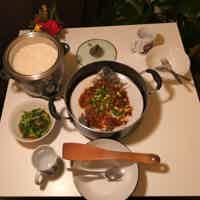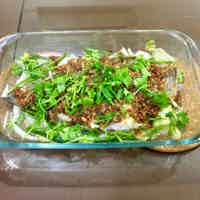 ---
Background
The best way to cook fresh fishes is to steam it. Steamed fish recipes are healthy, easy to prepare and extremely delicious. Pair it with a simple fermented bean paste gravy which is filled with umami.
Where to buy fermented bean paste?
Fermented bean paste is the Chinese version of miso. You can buy them in a bottle, sometimes sold as paste or whole beans.
Can I substitute fermented bean paste?
To create this dish, fermented bean paste or taucu from Taiwan, Singapore or Malaysia would be the best. Thailand's fermented bean paste is another close option.
If you do are unable to find any of the suggested option, tweak this recipe by using miso, Korean doenjang or even black bean sauce. The taste profile will be different from the actual dish but the suggested sauces will work fine with the recipe.
Which fish should I steam?
In the video, I used Seabass but if you prefer other types of fishes, I would recommend that you choose white fish like cod, grouper, red snapper, trout or bream. Fishes like salmon can be used but it does have a stronger taste to it which might adjust the taste of the gravy.
Steaming fish fillet instead
Instead of steaming the whole fish, you may steam fish fillet which will work the same. I enjoy steaming thick cod fillet which would work well with all steamed fish recipes such as Cantonese steamed fish or Teochew steamed fish.
I love the gravy. How can I have more?
If you want the dish with more gravy, feel free to add some water and even corn flour/water mixture to thicken the gravy. In any case, I bet you will love this quick and easy dish.
I especially enjoy it as the aromatics in this dish definitely tantalizes the taste buds and perks the appetite. To get to reach the full aroma of the dish, do stir-fry the ingredients until fragrant. Hence, low to medium heat is highly recommended.
---
Steps to Prepare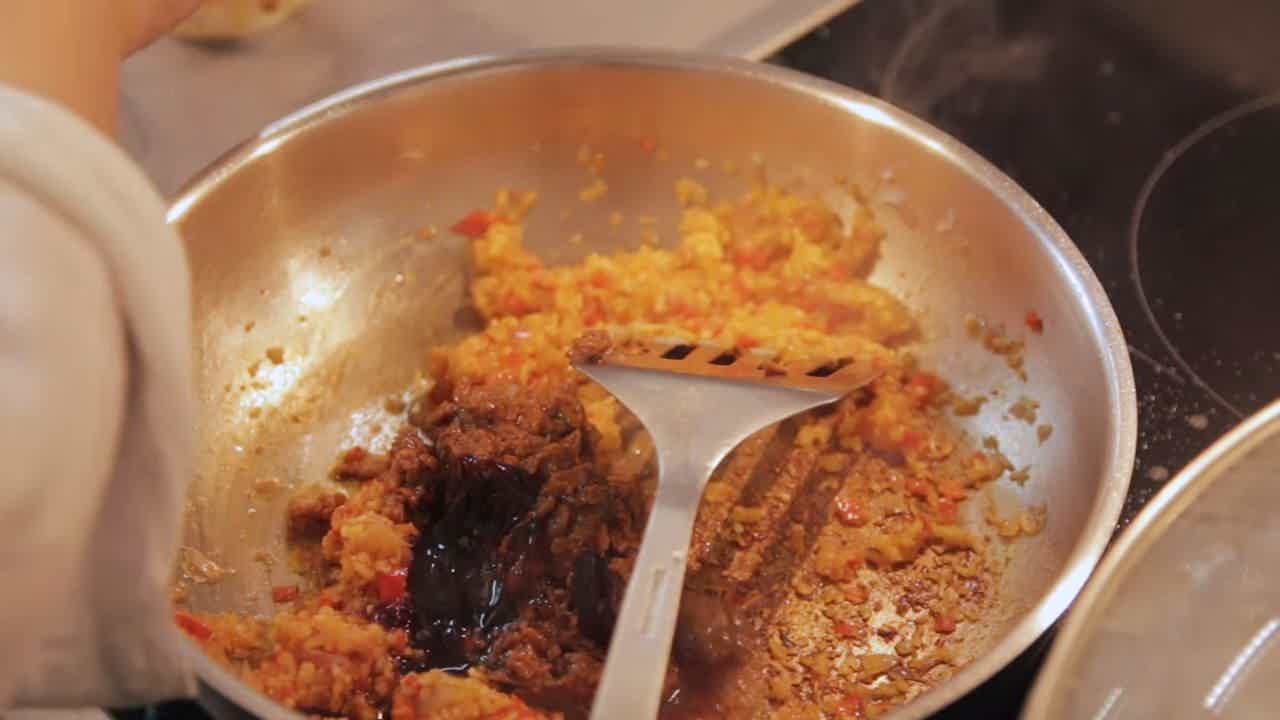 Step 1 of 3
1

tbsp

oil

1

chilli peppers (fresh)

8

garlic clove(s)

2

shallot(s)

5

g

ginger

2

tbsp

fermented soybean paste (taucu)

1

tbsp

soy sauce

1

tbsp oyster sauce

1

tsp

sugar
Mince chillies, garlic, shallots and ginger finely. In a heated pan, add oil to stir-fry minced ingredients until fragrant over low heat. Then, add fermented bean paste along with soy sauce and oyster sauce. Stir-fry for another 30 seconds to 1 minute and finally, add sugar. Leave cooked fermented bean paste aside.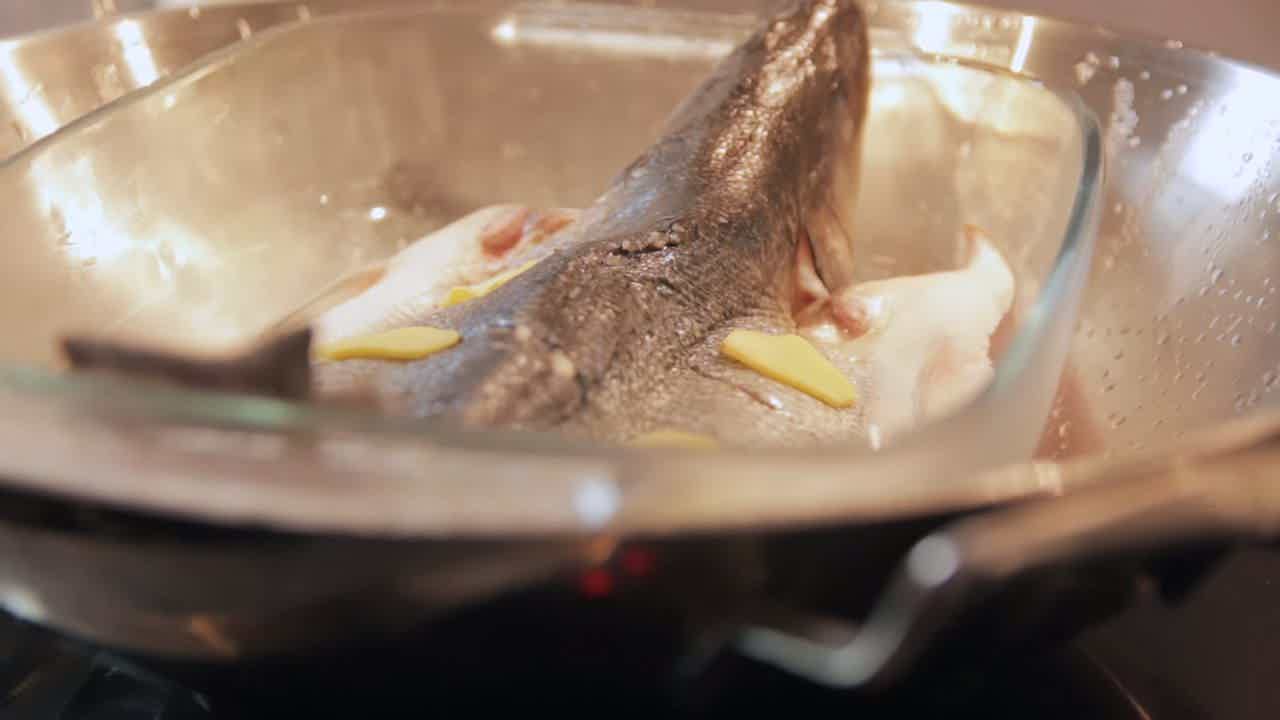 Step 2 of 3
Butterfly the fish to quicken steaming process. Slice ginger and place them on fish to steam for 6 minutes.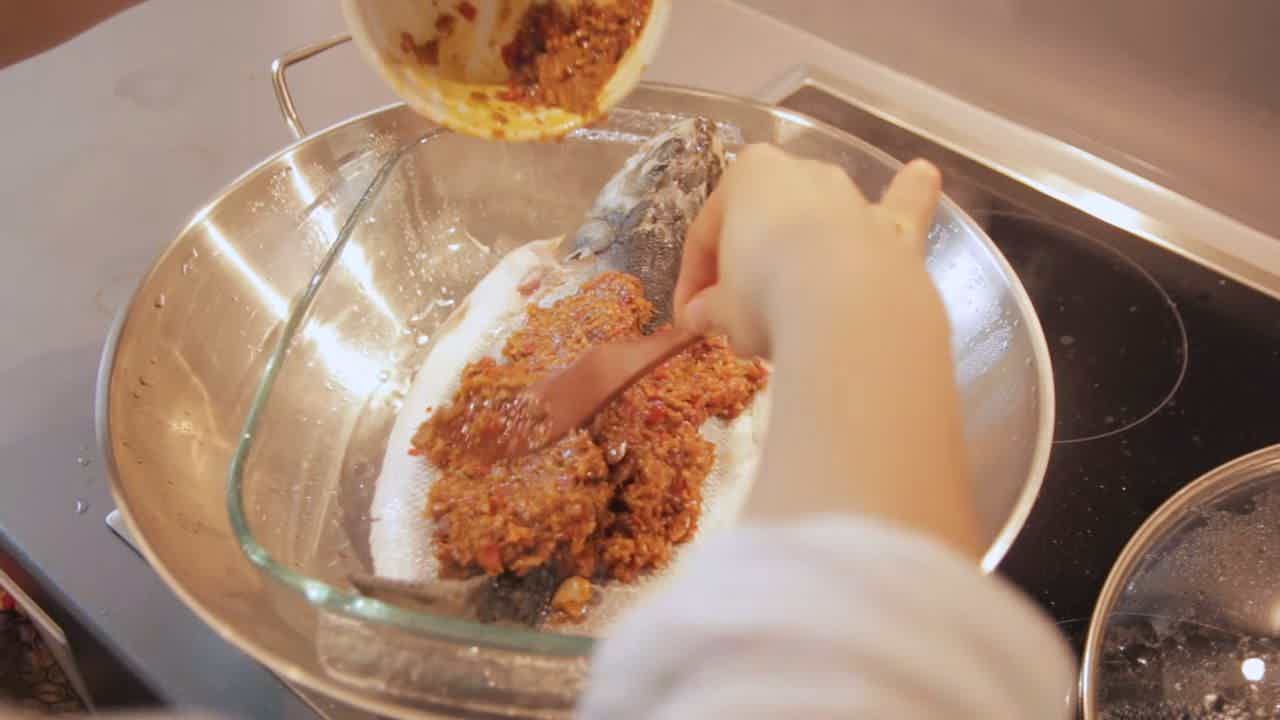 Step 3 of 3
After 6 minutes, Remove ginger slices and discard excess water. Then, cover fish with fermented bean paste gravy. Continue steaming for another 6 minutes. Serve with white rice.
Published: November 27, 2016
---
0 Discussions
Give us your opinion!
Log in
and start posting.