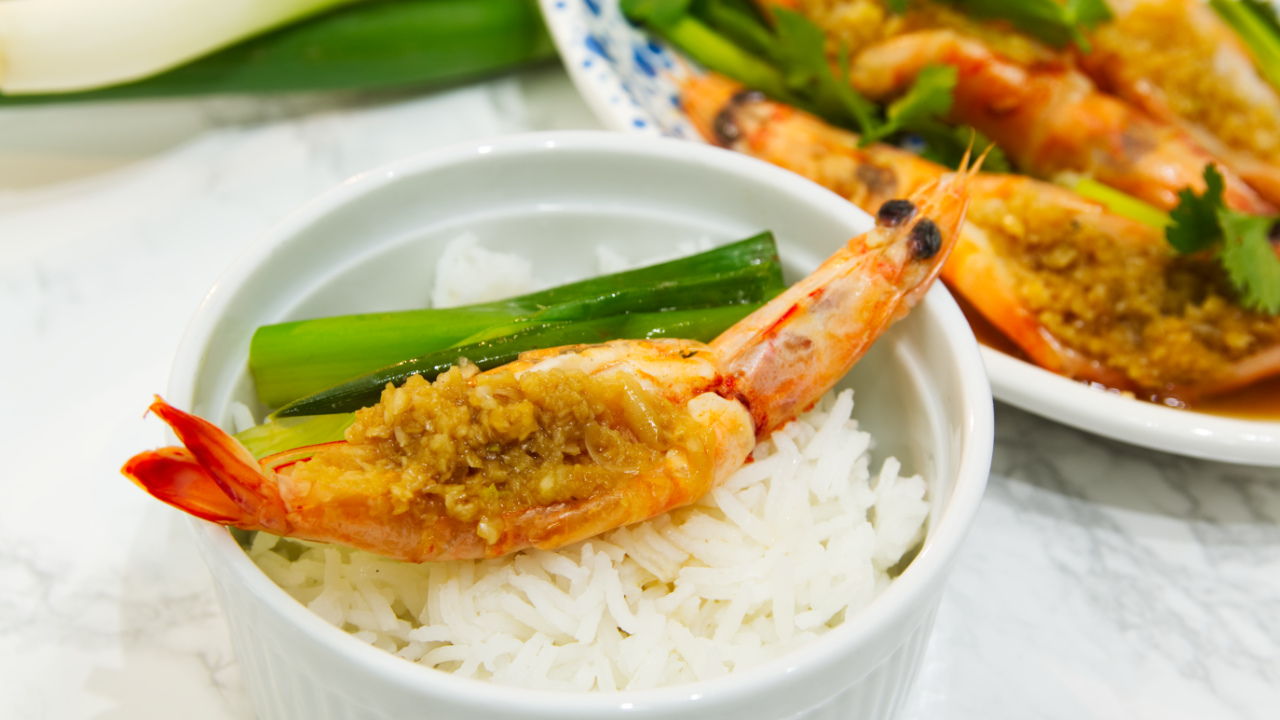 Steamed Prawns with Garlic
Easy steamed prawns recipe for garlic lovers. Steamed prawns with garlic is a quick dish anyone would be able to whip up without any fuss. Best served with rice.
Preparation 15 mins
Cooking 15 mins
Garlic Prawns Steamed Chinese Style
Malaysian, Singaporean, Cantonese, Vietnamese
---
Ingredients
12

prawns

1⁄2

tsp

salt

1⁄2

tsp

pepper

2

tbsp

shaoxing wine

10

garlic clove(s)

1⁄2

tbsp

sesame oil

1 1⁄2

tbsp

soy sauce

2

scallions

0.3

cm

ginger
---
Community Food Snaps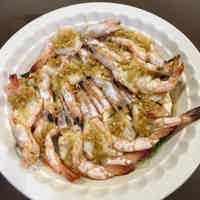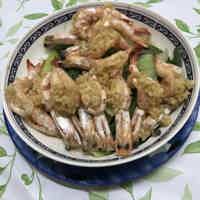 ---
Background
Steamed garlic prawns is a quick and simple dish. Due to the simplicity of the dish, you can certainly rely on it as a weeknight recipe. All you need for this steamed prawns recipe is a whole load of fresh garlic. To some, garlic may be extremely offensive but to garlic lovers like me, I am sure we all agree that besides having an amazing flavour, it also contains great health benefits and medicinal values.
Can I steam prawns without shell and head?
Yes you may steam prawns without its shell and head. However, the shell and head of the prawns provides natural flavours which will enhance the dish.
Adding glass noodles
This dish can be adapted by adding some glass noodles to steam along with the prawns. Simply soak Chinese glass noodles with water and once they are soften, place them on the plate to steam prawns on it. That way, the glass noodle soaks the sweet and savoury gravy from the steamed prawn.
Be careful when frying minced garlic
In this recipe, I fried some of the minced garlic to be mixed with those that are fresh. It is important to be careful when frying the minced garlic as burnt garlic would cause the dish to be bitter. Hence, frying them at the lowest heat will be the best. The steaming process should not be too long either or the prawns would turned out tough. Otherwise, this dish is definitely an easy and excellent choice for a meal.
Apart from being highly nutritious, it is also very low in calories. Together with the taste and aroma of the sauces that are added to the dish, the burst of flavours when you savor it is exceptionally delightful.
---
Steps to Prepare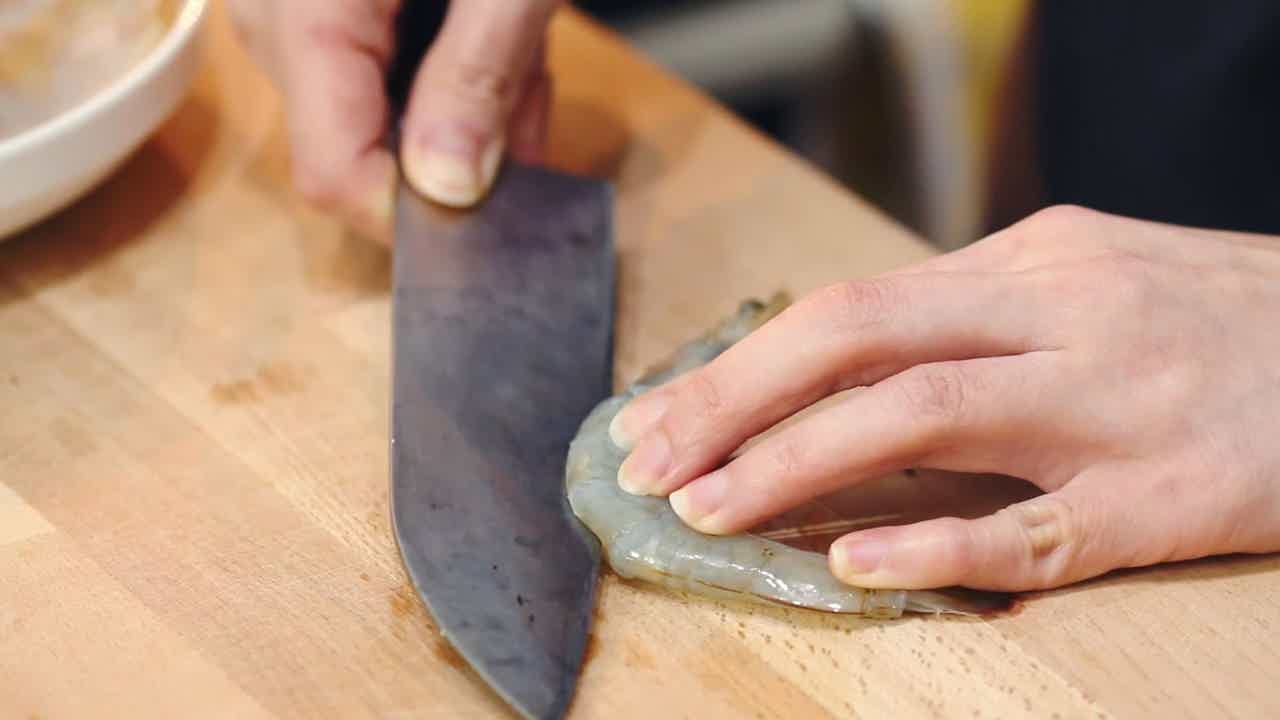 Step 1 of 3
12

prawns

1⁄2

tsp

salt

1⁄2

tsp

pepper

1⁄2

tbsp

shaoxing wine
Butterfly prawns and marinate them with salt, white pepper and Shaoxing wine for at least 15 minutes.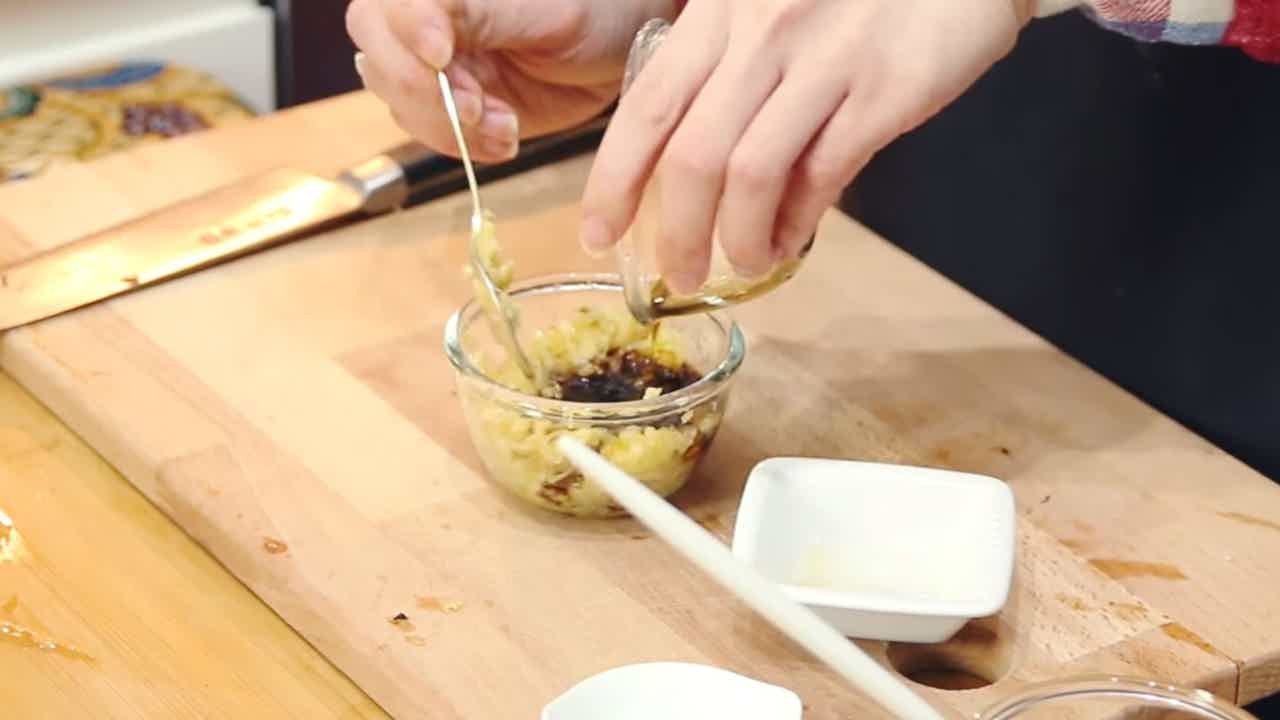 Step 2 of 3
10

garlic clove(s)

1⁄2

tbsp

sesame oil

1 1⁄2

tbsp

soy sauce

1

tbsp

shaoxing wine
Heat oil and use half of the minced garlic to fry over low heat until golden brown. Add fried minced garlic to the sesame oil, soy sauce, Shaoxing wine and the rest of minced garlic.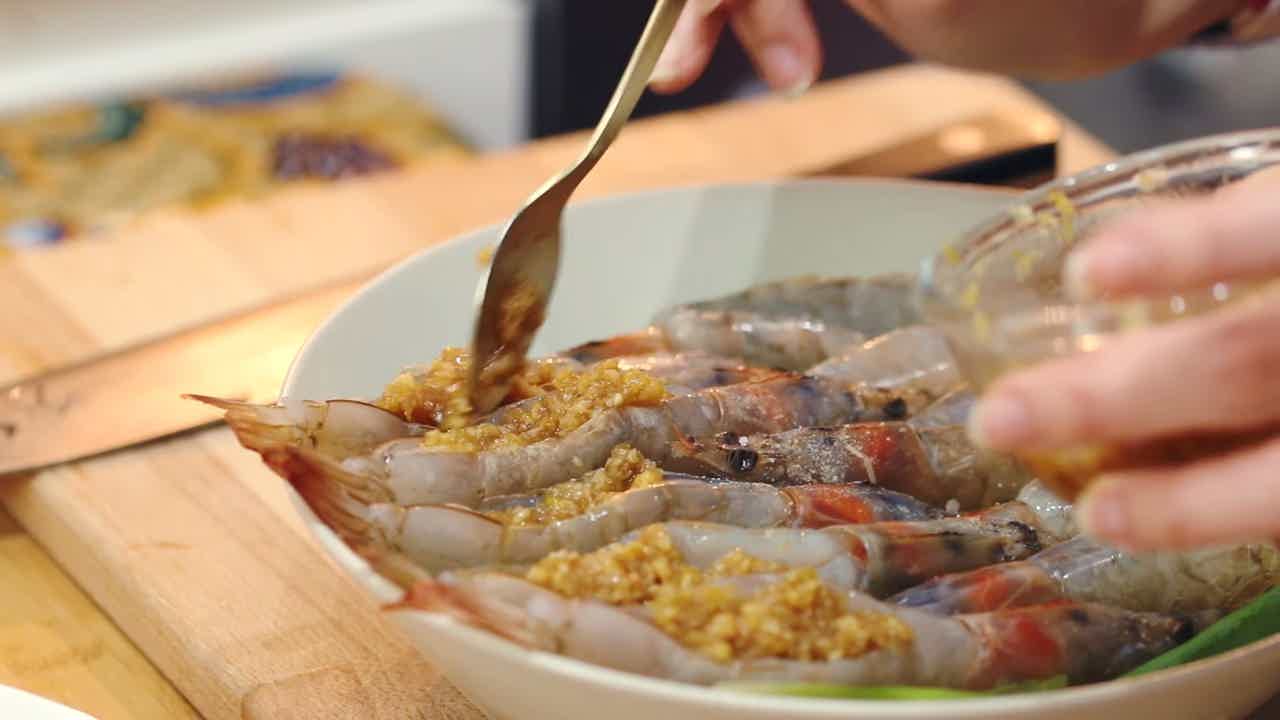 Step 3 of 3
2

scallions

1⁄2

tbsp

shaoxing wine

0.3

cm

ginger
Place chopped scallions and ginger slices on a plate. Arrange the prawns on top of the scallions. Scoop some garlic mixture onto the prawns. Pour the rest of the Chinese rice wine over the prawns. Steam prawns for about 6 minutes and serve immediately.
Published: January 27, 2017
---
0 Discussions
Give us your opinion!
Log in
and start posting.