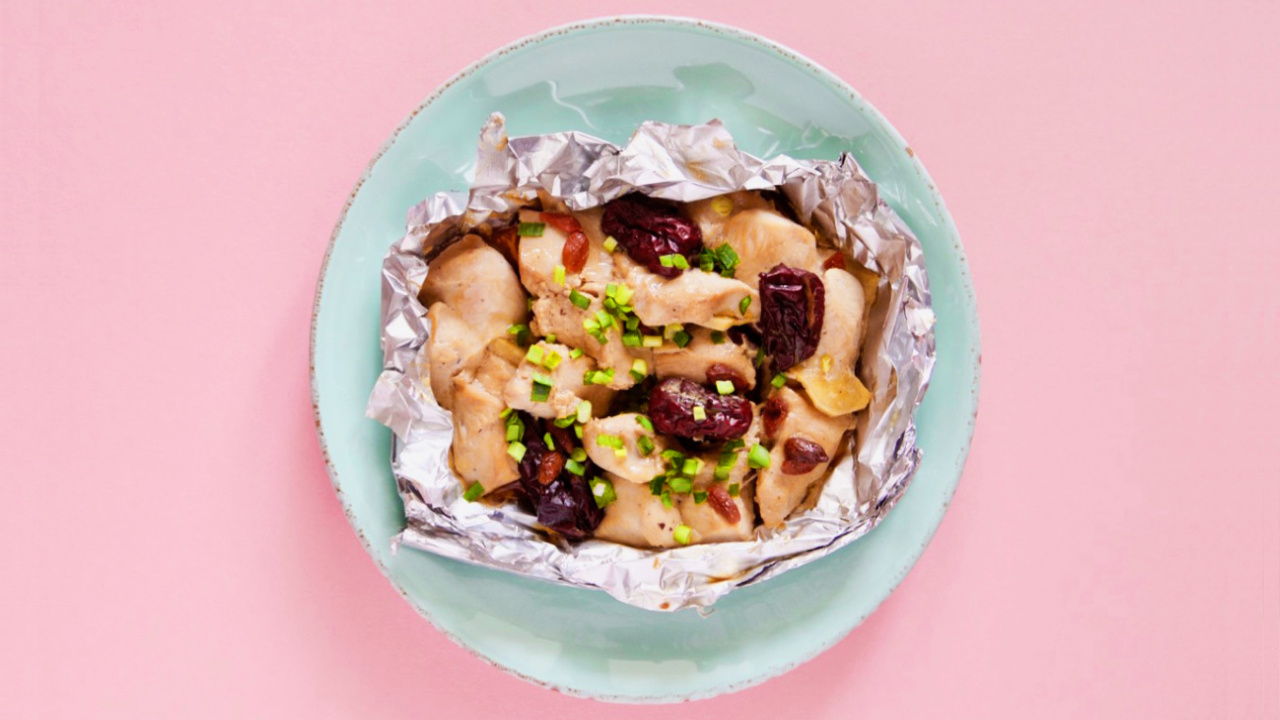 Steamed Chicken with Goji Berries
Steamed chicken with goji berries is one of the healthiest dishes that can be prepared without much effort. Only a few ingredients are needed to a delicious and nutritious dish.
Preparation 10 mins
Cooking 40 mins
红枣枸杞蒸鸡, Ayam Kukus Kurma Merah dan Buah Goji
---
Ingredients
1⁄2

tbsp

shaoxing wine

1

tsp

sesame oil

1⁄2

tbsp
oyster sauce

1⁄2

tbsp
light soy sauce

160

g

chicken meat

1⁄4

tsp

pepper

1⁄4

tsp

sugar

1 1⁄2

cm

ginger

1

tbsp

goji berries

5

red dates
---
Community Food Snaps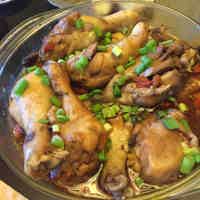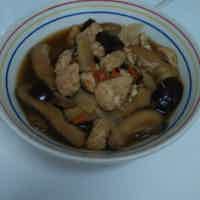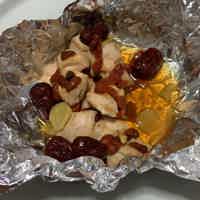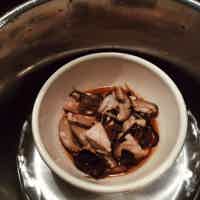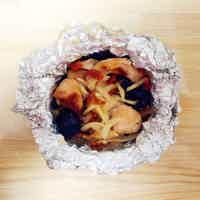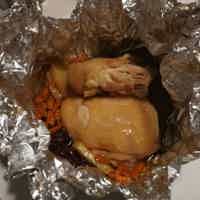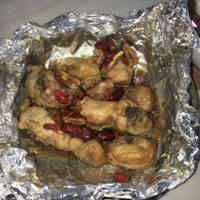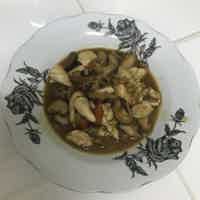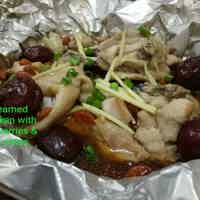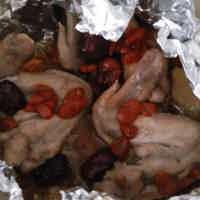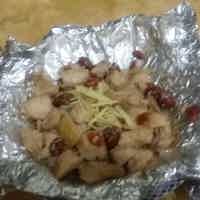 ---
Background
Steaming chicken is one of the healthiest and simplest methods of cooking chicken. Besides, adding goji berries to the dish makes it really nutritious as they contain lots of health benefits. Meanwhile, red dates which have 20 times more Vitamin C than any citrus fruits are added to the dish for the natural sweetness. This combination of nutrients gives your energy a boost after a tiring day at work.
Is steamed chicken good?
Steaming chicken is the healthiest way to cook chicken. The chicken is kept moist and its natural flavours are retained. It is also possible to steam chicken without using any oil or salt. That way, no extra calories are added to the dish.
How to steam chicken?
Besides using an electronic steamer, you can also steam chicken in a pan, pot or wok. Just add some water into a pan and bring to boil. Then, place the plate/bowl of chicken into the pan and cover it with the lid. Reduce heat to the minimum and let it simmer until the chicken is cooked.
Fast and easy marinade for steaming
An easy marinade to steam chicken is made up of 'shaoxing' wine, sesame oil, oyster sauce and light soy sauce. Marinate the chunks of chicken breast or drumsticks with the sauce and it's ready to be steamed.
Steamed chicken with mushrooms and vegetables
Steamed chicken with goji berries goes really well with shiitake or enoki mushrooms. Simply add them to the chicken before steaming. Blanched vegetables like pok choi or Chinese flowering cabbage (choy sum) is another dish I enjoy adding after steaming. The gravy suits the vegetables perfectly.
Halal steamed chicken with goji berries
Shaoxing wine is added for its sweetness. Skip it if you do not consume alcohol.
It takes around 40 minutes to whip up this dish and that is enough time for you to cook some rice and take a shower. Once you are done, the steamed chicken and rice would be ready waiting for you to tuck in. Give this nutritious and delicious recipe a try.
---
Steps to Prepare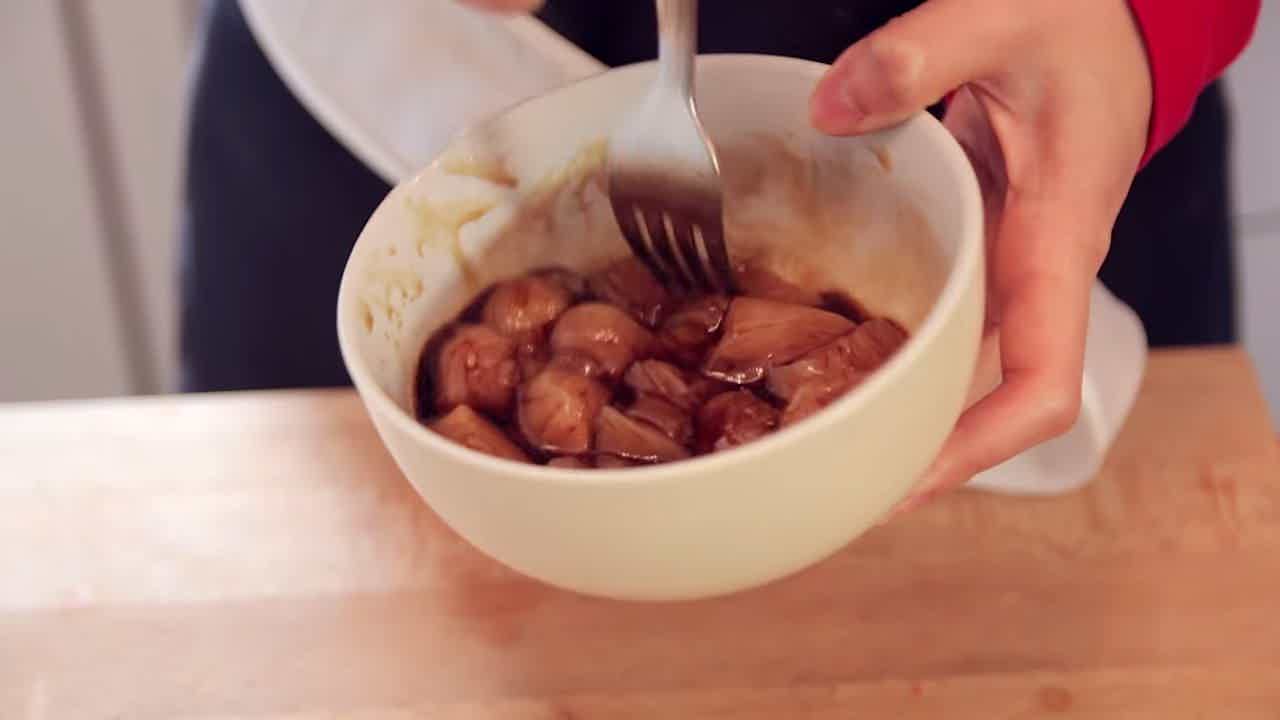 Step 1 of 2
Marinate the chicken pieces with Shaoxing wine, sesame oil, oyster sauce and light soy sauce for at least 30 minutes. Lightly poke the meat to allow them to absorb the marinade. Add a dash of pepper and sugar.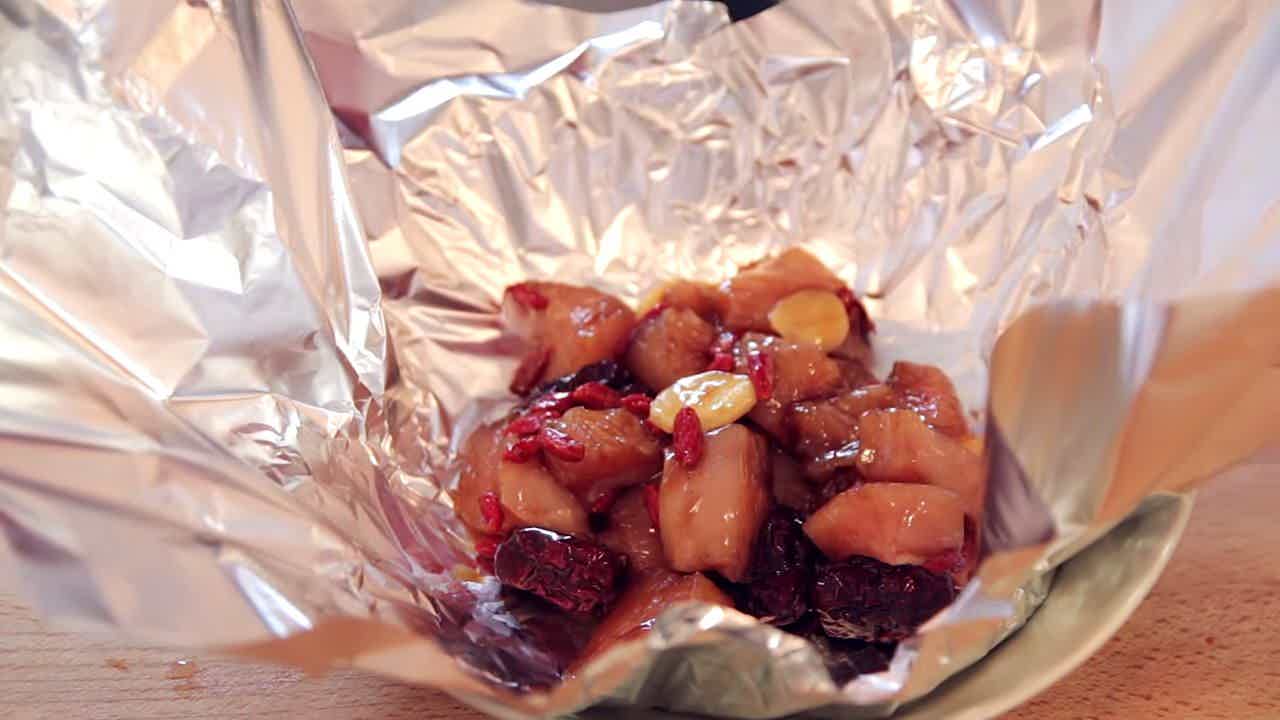 Step 2 of 2
1 1⁄2

cm

ginger

1

tbsp

goji berries
After marinating, add slices of ginger, goji berries and red dates. Mix well and place the chicken pieces on a piece of aluminium foil. Wrap it up and steam for 40 minutes. Optionally, garnish with julienned ginger, scallions or chillies. Serve with white rice.
Published: October 17, 2014
---
0 Discussions
Give us your opinion!
Log in
and start posting.