Based on 1295 ratings Watch Now
Ingredients
A
160 g

chicken meat
1 tbsp

goji berries
1.5 cm

ginger
—

pepper
—

sugar
B
0.5 tbsp

shaoxing wine
1 tsp

sesame oil
0.5 tbsp

oyster sauce
0.5 tbsp

light soy sauce
Background
Health benefits aside, the main reason I love this dish is because of its simplicity in preparation. I cannot deny its nutritional values come as a bonus. Preparing home-cooked meals can be very tedious especially after a long day at work. I am sure many of you out there can relate to this. As such, recipes like this come in handy for it makes cooking a breeze.
It takes around 40 minutes to cook this dish and that is enough time for you to boil some rice and take a shower. Once you are done, the steamed chicken and rice will be ready too, waiting for you to tuck in. There is no reason not to try this power-packed recipe.
Quick tip: Skip shaoxing wine if you do not consume alcohol. In that case you may substitute it with dry sherry.
Steps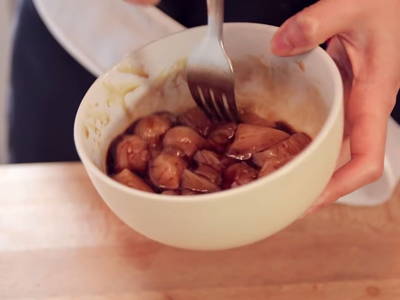 Step 1/2
Marinate the chicken meat with the sauces in (B) overnight or for at least 30 minutes. Do lightly prick the meat to allow it to absorb the marinade. Also, add a dash of pepper and sugar.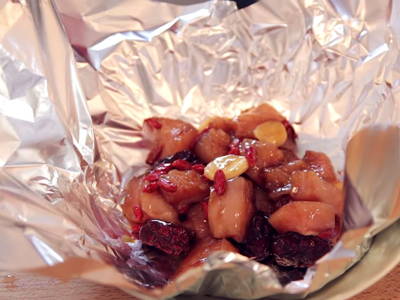 Step 2/2
After 30 minutes, add slices of ginger, goji berries and red dates. Mix well and place the chicken on a piece of aluminium foil. Wrap it up and steam for 40 minutes. Optionally, garnish with julienned ginger, scallions or chillies. Serve with white rice.