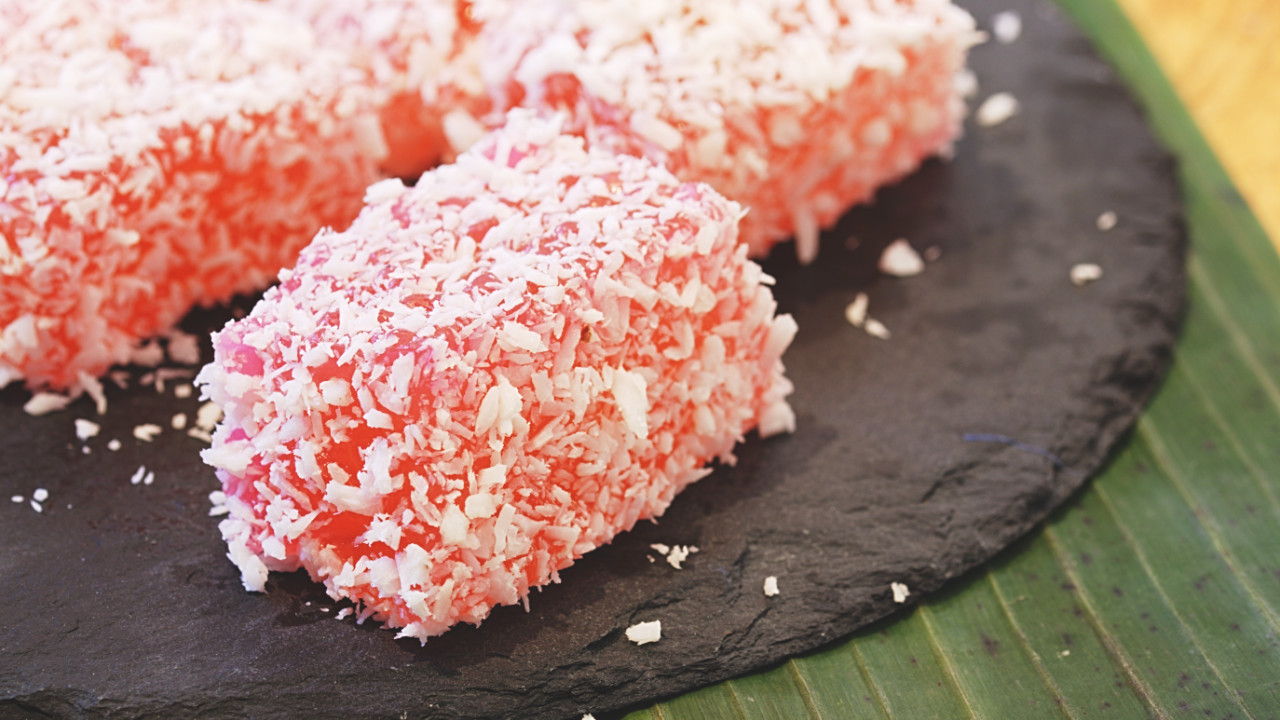 Rose Flavoured Sago Cake
'Kuih Sago Ros' is the Malay name of this rose-flavoured sago dessert which is popular in Malaysia and Singapore. Made from tiny tapioca pearls and rose flavouring, this soft and bouncy kuih is then coated with grated coconut. Great for breakfast, teatime or parties.
Preparation 10 mins
Cooking 30 mins
Rose Flavoured Sago Cake, Kuih Sago Rose, Bronok, Kuih Sagu
Malaysian, Singaporean, Indonesian
---
Ingredients
100

g

sago

2

pandan leaves

50

g

sugar

1

tsp

rose paste extract

400

ml

water

—

banana leaves

—

coconut (desiccated or grated)
---
Community Food Snaps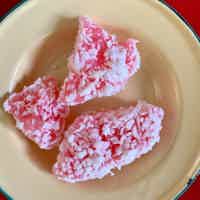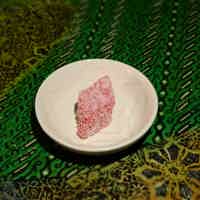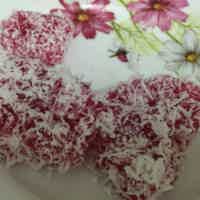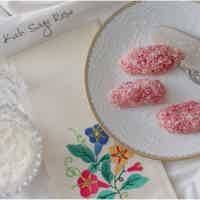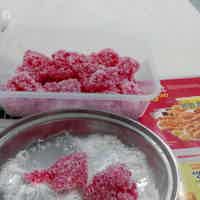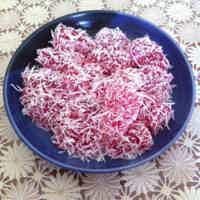 ---
Background
There are many wonderful 'kuih' desserts in Malaysia which are sold in small stalls by the roadsides or at night markets. Some are sweet while others are savoury. One of my favorites is 'kuih sago', a mildly sweet kuih made from tapioca pearls and coated with grated coconut. This is a great dessert for gatherings or parties.
It has the consistency of jello but not as hard. The soft and chewy texture of this pink kuih together with its mild rose-flavoured taste and coating of shredded coconut definitely makes it stand out.
If you are unable to find rose paste extract, you may substitute it with rose water or any colouring of your choice. Natural colouring can be obtained from beetroot. It is not necessary to steam fresh, shredded coconut, if you have it. I did so because I was using frozen shredded coconut. However, steam the desiccated coconut if you are using it for this recipe.
---
Steps to Prepare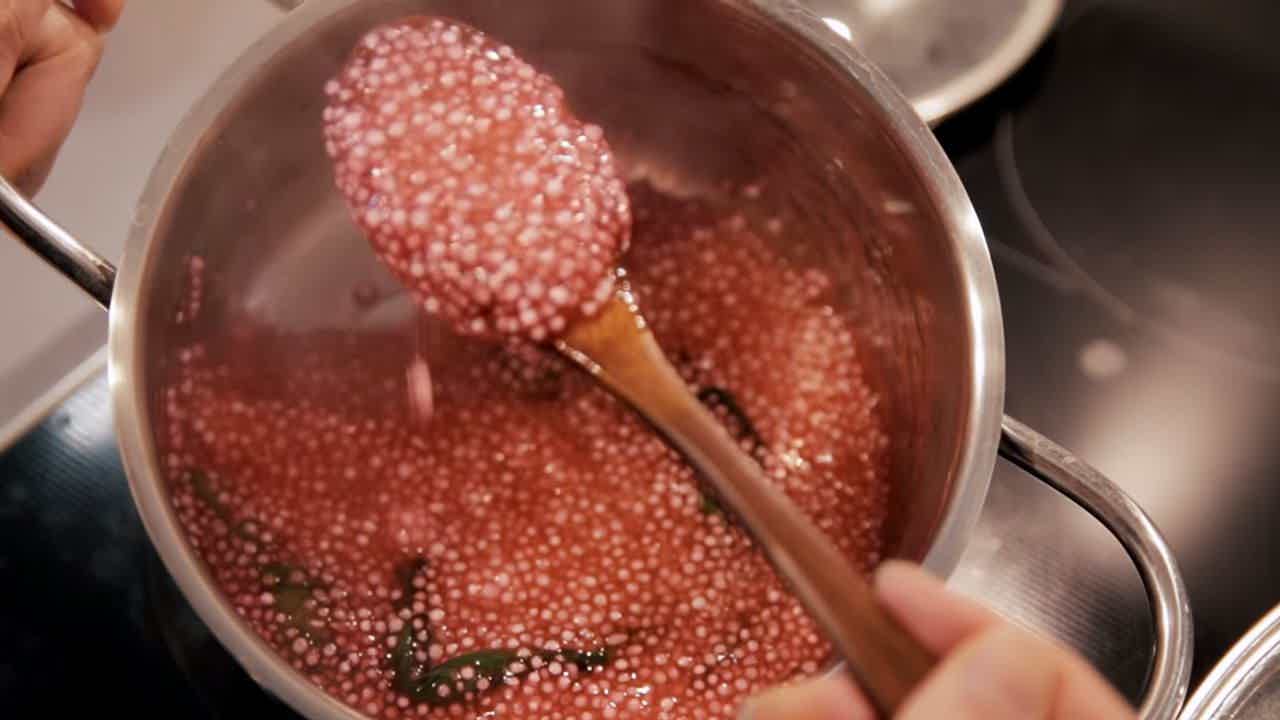 Step 1 of 3
100

g

sago

50

g

sugar

1

tsp

rose paste extract

400

ml

water
Boil water and once it begins boiling, add pandan leaves, sago, sugar or rose paste extract until sago is almost fully cooked/translucent.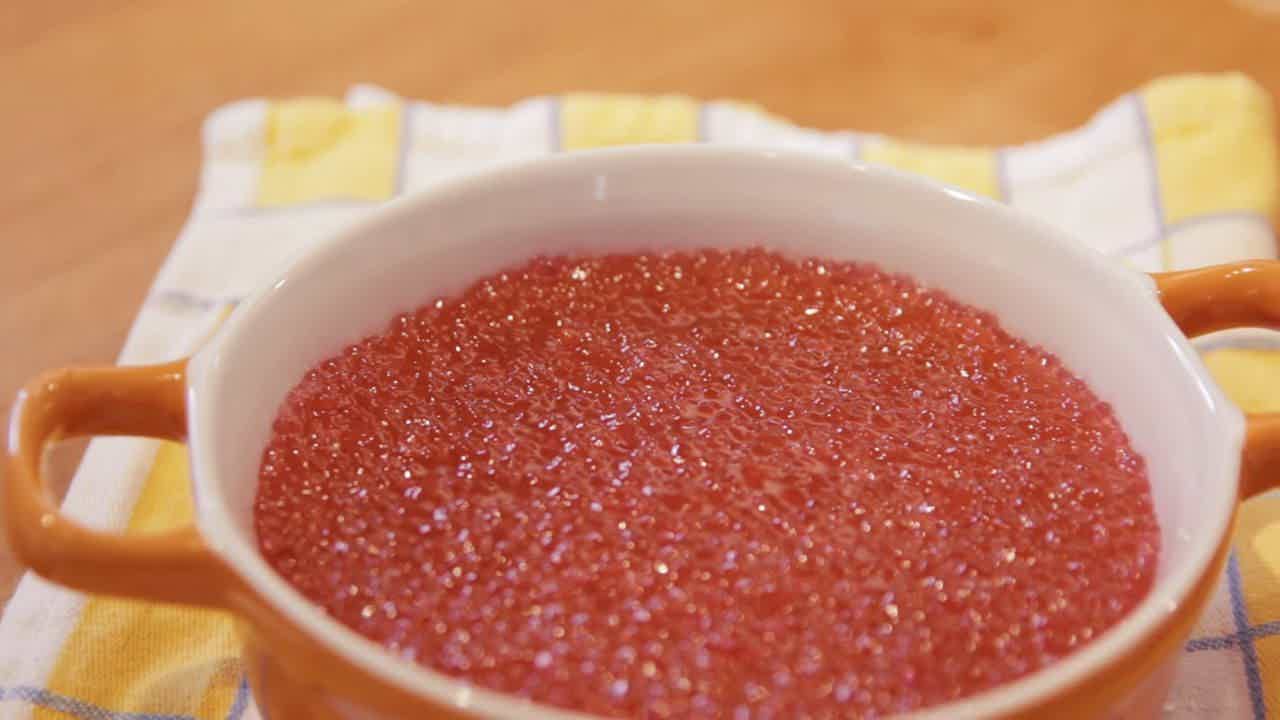 Step 2 of 3
Place boiled sago into a mould lined with banana leaf. Steam for at least 20 minutes or until translucent. Then, set aside and chill it in the refrigerator for at least 40 minutes. Use saran wrap to cover the mould to prevent the surface of sago from hardening.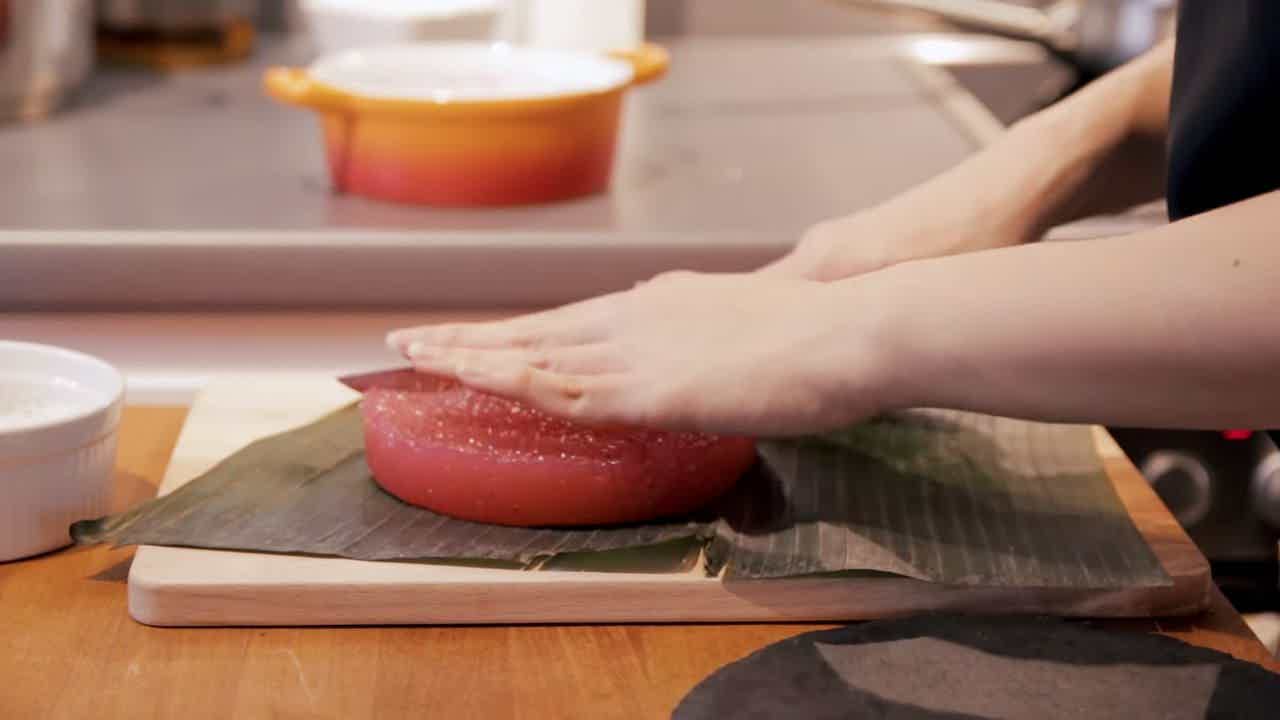 Step 3 of 3
coconut (desiccated or grated)
Remove sago from the mould and cut into bite-sized pieces. Coat sago pieces with shredded coconut mixed with a pinch of salt.
---
0 Discussions
Give us your opinion!
Log in
and start posting.