German potato cookies recipe may be as well the easiest cookie recipe ever! That's why they are so popular among home bakers with kids when festivity like Chinese New Year draws near. Just like the almond cookies and green pea cookies, you'll only need to mix all the ingredients, shape and bake them. Though it might sound so easy and does not look at all fancy, the taste is never jeopardized as these cookies are dangerously addictive. They are crumbly and once you have them in your mouth, they just melt!
As to why they are called explicitly German cookies, no one knows. Typical German butter cookies do not contain any starch. The cookies could be celebrating the German's pragmatic attitude. With only simple ingredients such as flour, butter, sugar and just a fork for making the pattern, the result is a batch of highly tasty cookies.
Choose high quality butter
Butter is needed in this recipe to impart the flaky consistency. The higher the quality of the butter, the better tasting these cookies will be. As butter is actually made from churning milk or cream, high quality butter should only contain milk fat and not other plant derived fats like palm oil or vegetable oil. Generally, commercial butter contain 80 - 82% of milk fat while the rest is water and a tiny amount of milk solids.
Substitute of corn starch
It's possible to use tapioca starch or potato starch here interchangeably.
Secrets to the crumbly and melt in the mouth factor
No liquid. Do not add any liquid cooking oil. Including liquid in the recipe will affect the crumbliness of the cookies. That's why it is important to use softened butter instead of melted butter. Simply leave butter at room temperature for 30 minutes to soften it or speeds up the process by using a microwave oven with the highest heat. Place butter into a bowl and heat for 5 seconds before turning it over for another round of heating. It should take 4-5 rounds until better turns soft.
Variations of German potato cookies
This is the exciting part. Make this recipe your own by adding a variety of flavours to the cookies. Just substitute 20 grams of corn starch with 20 grams of purple sweet potato powder, ube powder, coffee powder, cocoa powder or matcha powder, whichever is your preference.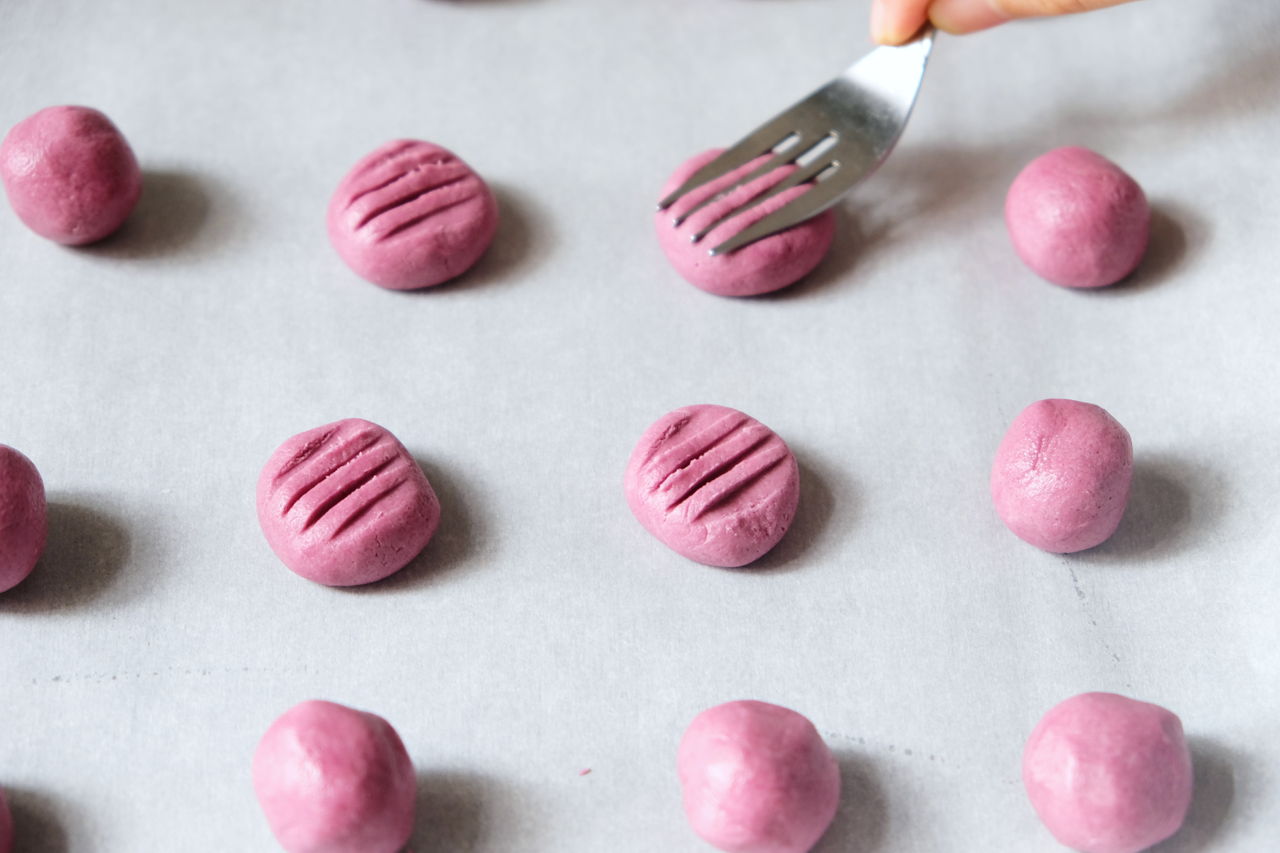 Storing the cookies
They can be stored for up to a month in an air-tight container placed in a cool area away from the sunlight.