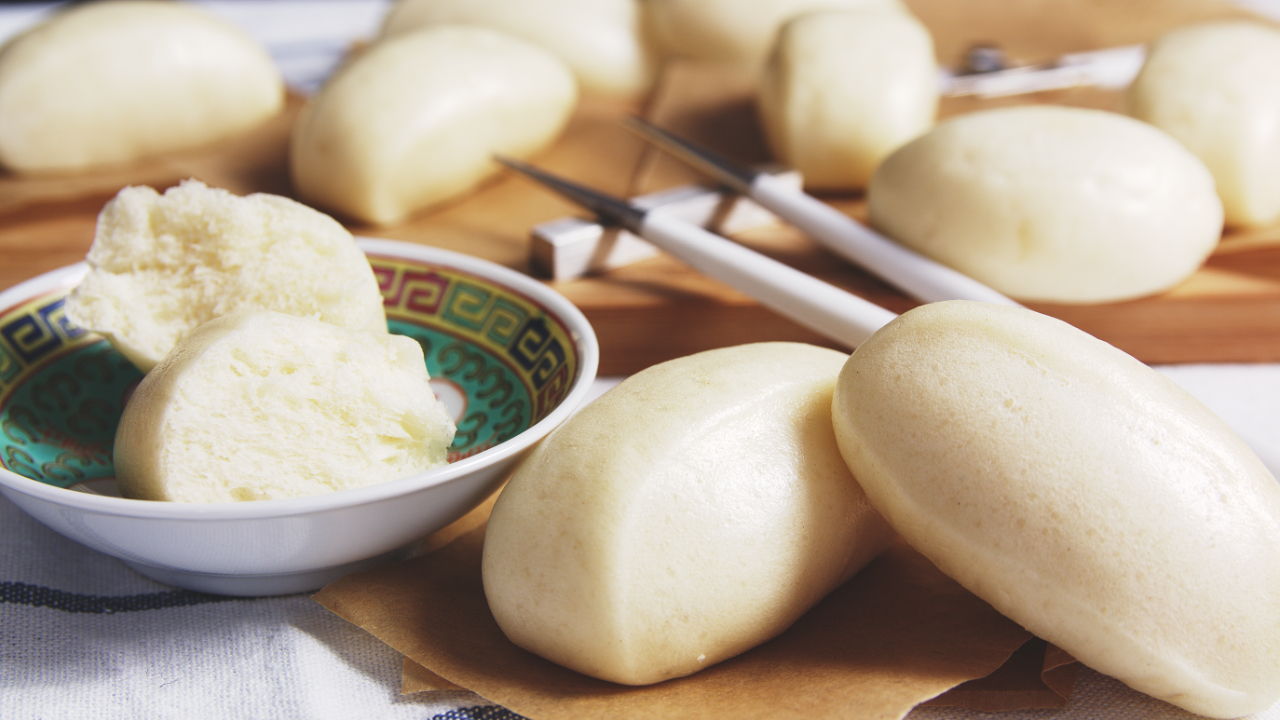 Steamed Chinese Buns
Chinese steamed buns are also known as 'mantou' or bao buns (baozi). They are smooth and fluffy and usually eaten as they are. In the popular chili crab dish, mantou are fried and served together to complement the dish.
Preparation 10 mins
Cooking 150 mins
Mantou, Mantao, Mantau, Steamed Bao, 馒头, Plain baozi
Malaysian, Singaporean, Cantonese, Chinese
---
Ingredients
3 1⁄2

g

yeast

80

ml

water

2

tbsp

wheat flour

1 1⁄2

tbsp

sugar

100

g

wheat flour

1⁄4

tsp

salt

1

tbsp

oil

1⁄2

g

baking powder
---
Community Food Snaps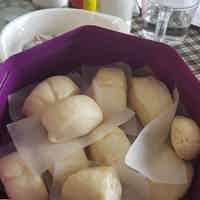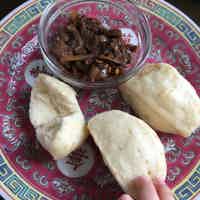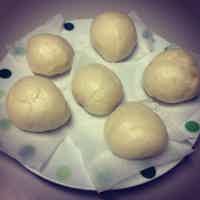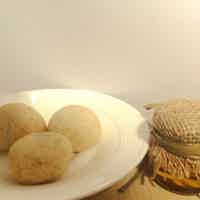 ---
Background
Chinese steamed buns are best eaten when they are freshly made. Steamed buns are sometimes made with fillings such as barbecued pork, vegetables or sweet bean paste. There are many varieties in the market with different types of fillings. As for me, I love them plain. These are known as mantou. The secret to perfect steamed buns calls for the correct flour to be used. When I first attempted the recipe, I was so disappointed with the outcome as it did not turn out to be at all fluffy.
Type of mantou or bao flour
Over the months, I kept experimenting and was on the verge of giving up when finally, I succeeded in making the fluffy Chinese steamed buns just as how I imagined them to be. Using wheat flour numbered 405 bought from the local German grocer, the buns came out perfectly. Please note that low gluten flour (ca. 8 – 11% protein) must be used to make these Chinese steamed buns. If you are in Italy, wheat flour numbered 00 would be the right choice. Otherwise, look out for Chinese steamed buns flour in Asian grocers which are usually from Malaysia, Singapore, Hong Kong or China.
How to make Chinese buns white?
You may had also noticed that the buns are slightly yellow in colour. This is due to the unbleached flour which was used. Try adding a little bit of vinegar or lemon juice to 'whiten' the dough, if you wish but it is really not necessary. Moreover, in my opinion, the vinegar or lemon juice might be too strong and spoil the original taste of the buns. For guaranteed snowy white steamed buns, look for the flour which are sold at Asian grocers.
How to steam Chinese buns?
Of course, you may use an electric steamer to prepare these fluffy mantou. If you do not own a steamer, steam them in a wok, pan or pot with the lid on. Add enough water and allow it to boil. Ensure that the buns are above the water level during the steaming process.
Frozen Chinese buns
If you like to make these buns in advanced, allow them to cool to room temperature after steaming. Then, freeze them. Steam the frozen buns once again for about 8 to 10 minutes before consumption. Once ready, the insides of these steamed buns should be hot and soft.
---
Steps to Prepare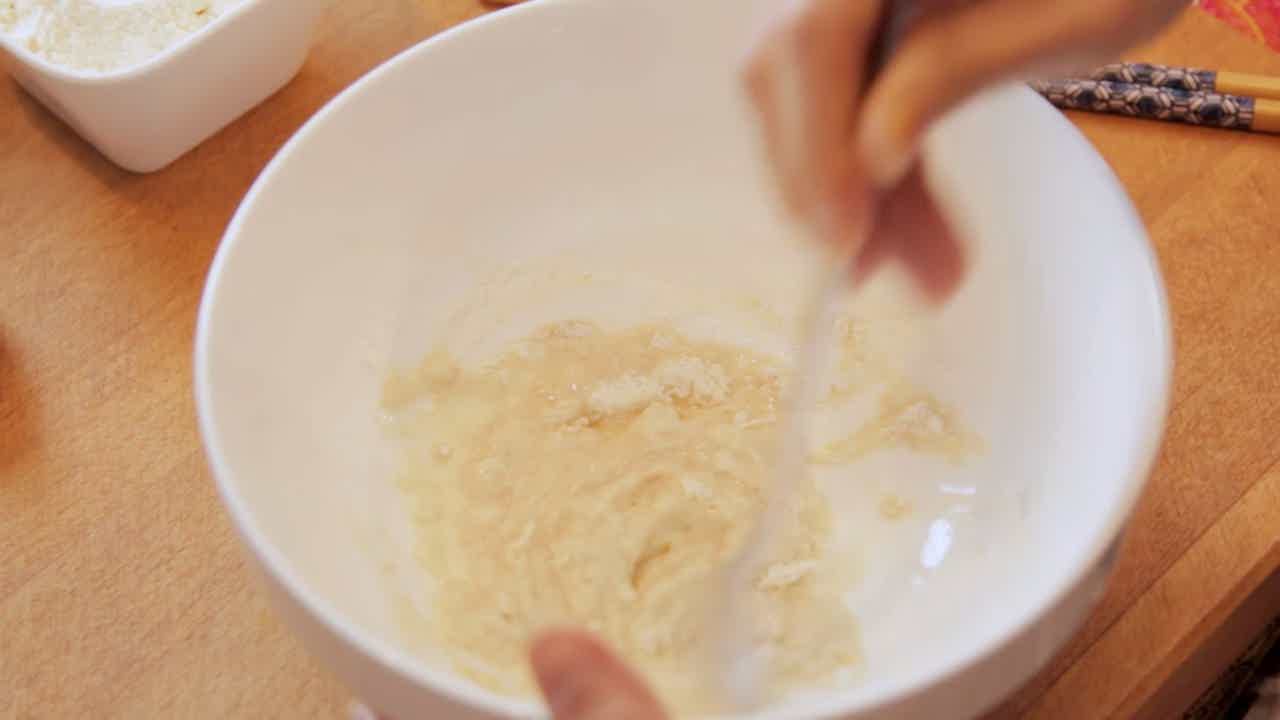 Step 1 of 4
3 1⁄2

g

yeast

30

ml

water

2

tbsp

wheat flour

1⁄2

tbsp

sugar
Mix yeast, (warm) water, wheat flour and sugar well. Allow yeast mixture to activate by allowing it to rest in a warm area for 30 minutes.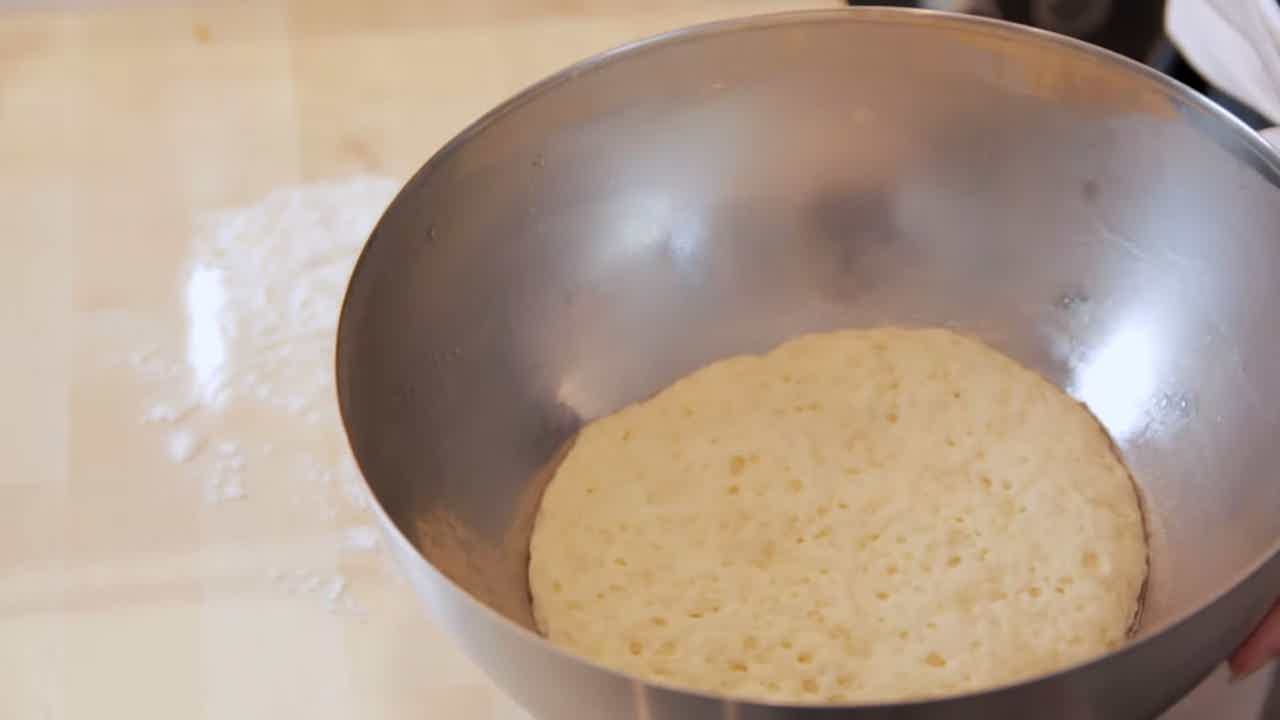 Step 2 of 4
100

g

wheat flour

50

ml

water

1

tbsp

sugar

1⁄4

tsp

salt

1

tbsp

oil
Then, mix wheat flour, water, sugar, salt and oil to yeast mixture. Knead dough for 10 minutes or until dough is smooth. Place kneaded dough in a bowl which had been oiled. Cover bowl with a damp kitchen towel and place bowl in a warm area for 1.5 hours.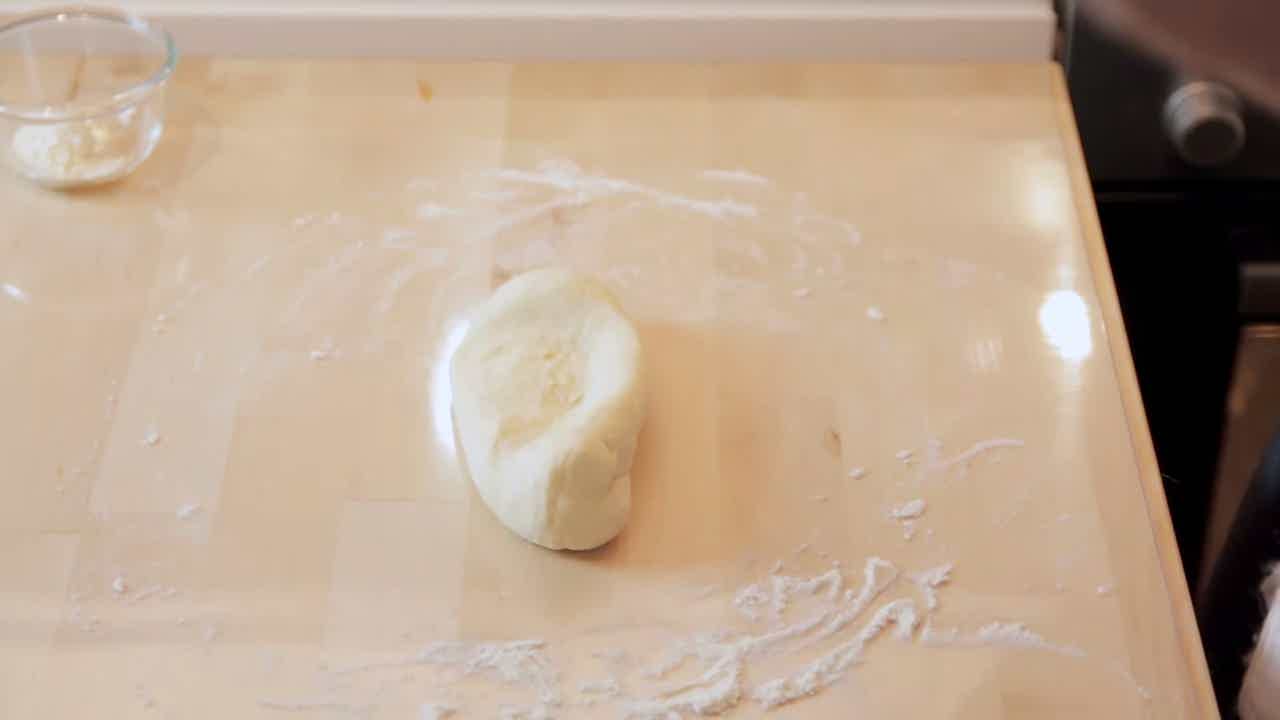 Step 3 of 4
Remove dough from bowl to a working area which had been dusted with flour. Flatten dough and sprinkle baking powder on the dough. Then, knead baking powder into the dough for 5 minutes.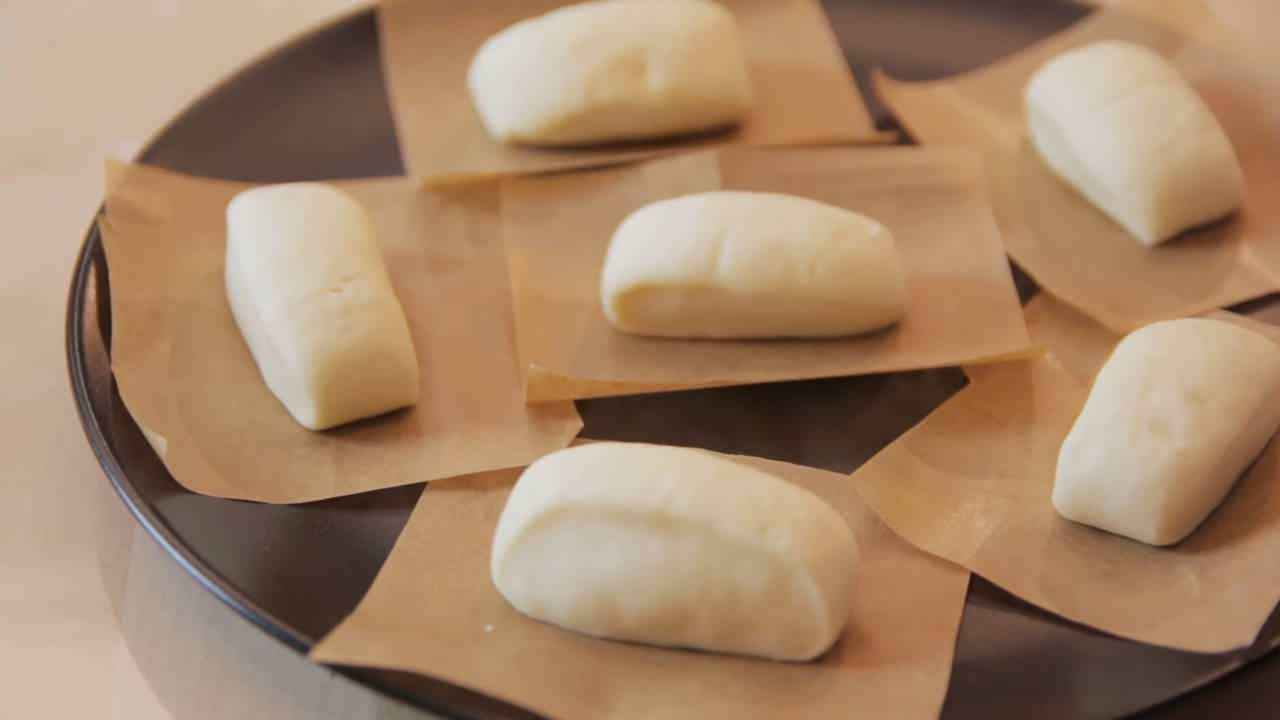 Step 4 of 4
Shape dough into a log and cut equally into 12 pieces. Place on baking paper individually. Allow to rest for about 10 minutes. Steam dough for 8 minutes.
Published: September 18, 2016
---
0 Discussions
Give us your opinion!
Log in
and start posting.