Look no further for an easy crab recipe. Authentic chilli crabs like those in Singapore can be recreated in your kitchen, anywhere in the world. This amazing dish is made using a paste which has all the five basic flavours namely sweetness, spiciness, sourness, saltiness and umami. Understandably, there is a reason why it is listed #29 under CNN World's 50 Most Delicious Food in 2017.
Despite its name, this dish is actually not spicy. It is cooked in a gravy which is thick, sweet and savoury with only a slight tinge of spiciness. It is normally accompanied by deep fried or steamed Chinese buns also known as 'mantao'.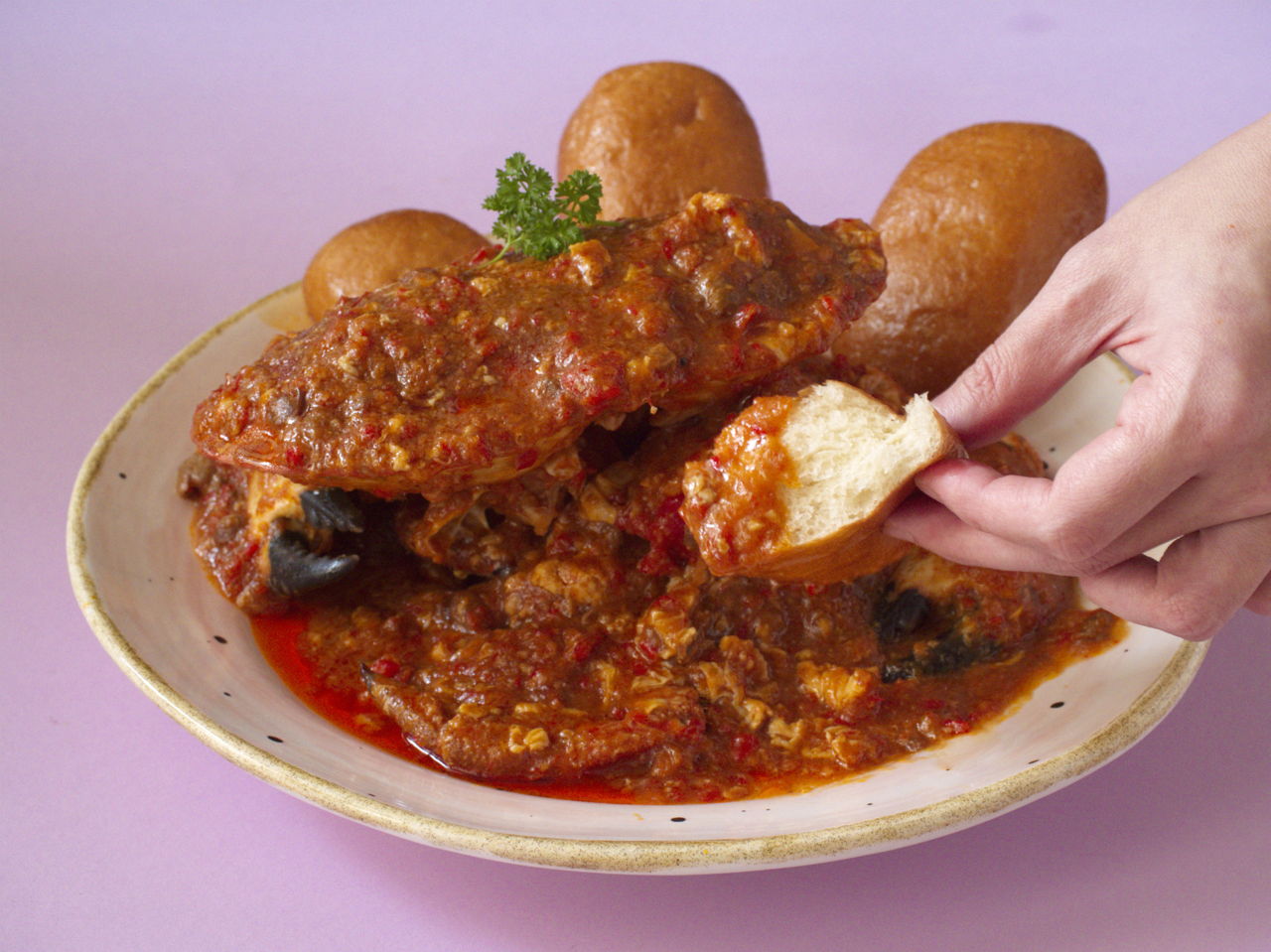 Type of crabs
Normally, mud crabs are used to prepare this dish. In Germany, I was only able to get live brown crab instead but the result was still amazing. You may even use soft shell crabs if that is your preference. Use your creativity. I could also imagine some juicy and succulent prawns embedded in the sauce!
How to humanely kill the crab?
Cleaning the crab was bothersome but it is necessary to ensure that all impurities are removed. However, the first hurdle was to kill the crab. To do so, place the live crab in the freezer for 20 minutes. This will make them 'sleep'. You can then quickly chop them up and cook immediately.
What is in the chilli crab sauce?
The chilli crab sauce has a combination of chillies, ginger, garlic, ketchup and most importantly, fermented soy beans. The gravy is then thickened and egg is added to it.
Taucu alternatives
Taucu is simply fermented soy beans which are usually used in Singapore and Malaysia. In fact, other countries such as Thailand and Taiwan have similar versions of fermented soy beans. If taucu isn't available, you can susbtitute it with any type of fermented soy beans which aren't spicy. Japanese miso or Korean doenjang will be a great substitute.
Other meat besides crab
This sauce goes extremely well with seafood, shell fishes specifically. Lobster will be a good option. Both crab and lobster can be rather messy and tedious when it comes to cooking, especially if you are not familiar with it. We also recommend tiger prawns, crayfishes and if you like, clams! Just remember to always serve it with some steamed Chinese buns.