Winter Melon Soup
Winter melon soup is a popular choice of Chinese soup during meals. A pot of warm, delicious and nutritious slow-cooked winter melon soup brings forth lots of health benefits.
Preparation 10 mins
Cooking 100 mins
---
Ingredients
—

winter melon (fresh)

—

carrot(s)

120

g

pork

1

cm

ginger

300

ml

water

2 1⁄2

l

water

1

tbsp

goji berries

1

honey date(s)

5

red dates
---
Community Food Snaps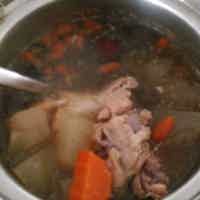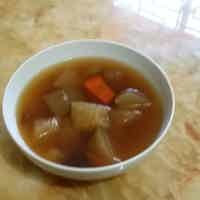 ---
Background
Winter melon soup is one of the most popular Chinese soups. Slow cooked Chinese soups are known to be very nutritious. Good recipe to try out especially for those who are health conscious. Have this bowl of soup as it is or have it to accompany a typical Southeast Asian meal.
Benefits of winter melon soup
Winter melon is very nutritious according to traditional Chinese medicine beliefs. It is by nature used to help cool the body heat. Winter melon is also believed to be good for the bladder, lungs large intestine and small intestine. Hence, it helps to reduce phlegm and improves urinary problems. Besides, it is also low in calories.
How is the taste of winter melon?
Winter melon is very neutral in taste. Therefore, it depends on the other ingredients which are cooked along with it. Winter melon absorbs and enhances the flavours of other ingredients well.
How to clean winter melon?
Remove the seeds of the winter melon. Using a peeler or knife, remove the skin because it is thick and hard due to its waxy surface. The skin will still remain tough even after cooking.
Substitute for pork
Just like any other Chinese soup, you may substitute pork with chicken or anchovies. I especially like this soup cooked with pork, though. The sweetness from the carrots and honey date makes this soup even more delicious.
Using slow cooker
In this video, I allowed the soup to boil before reducing the heat to let it simmer for 1.5 hours. However, cooking soups using the slow cooker makes it even easier. It is recommended to cook the soup for 6-8 hours on low heat to allow the vegetables to slowly release their nutrients. Otherwise, cook at high heat for 3-4 hours.
---
Steps to Prepare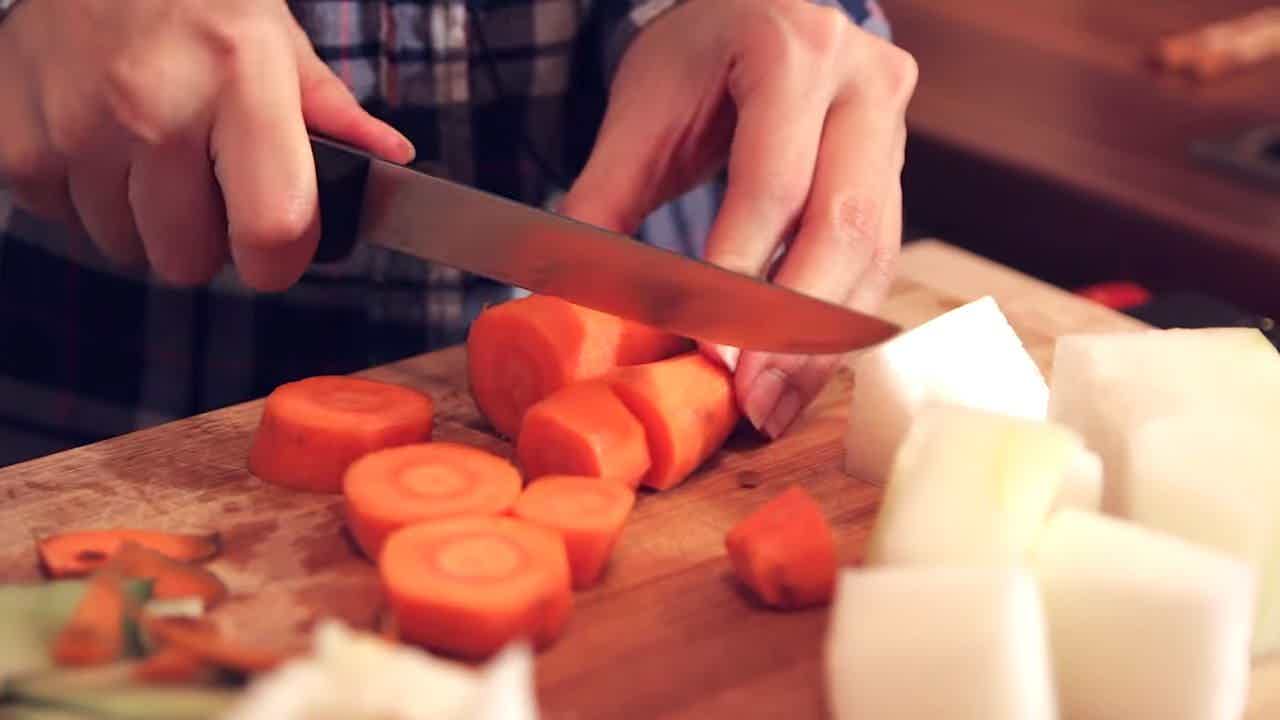 Step 1 of 4
winter melon (fresh)

carrot(s)
Remove seeds and cut winter melon into cubes. Cut carrots into smaller pieces.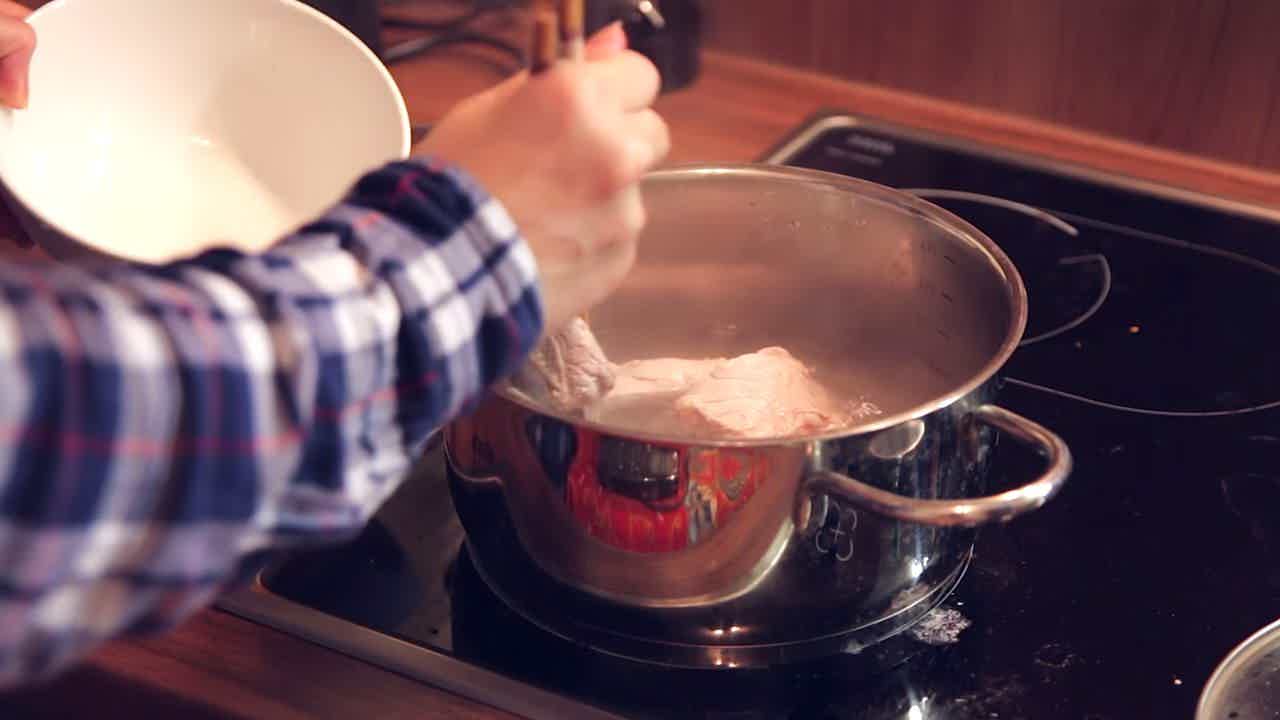 Step 2 of 4
120

g

pork

1

cm

ginger

300

ml

water
Bring water to a rolling boil. Blanch pork in boiling water together with ginger slices. When water begins to boil again, remove pork.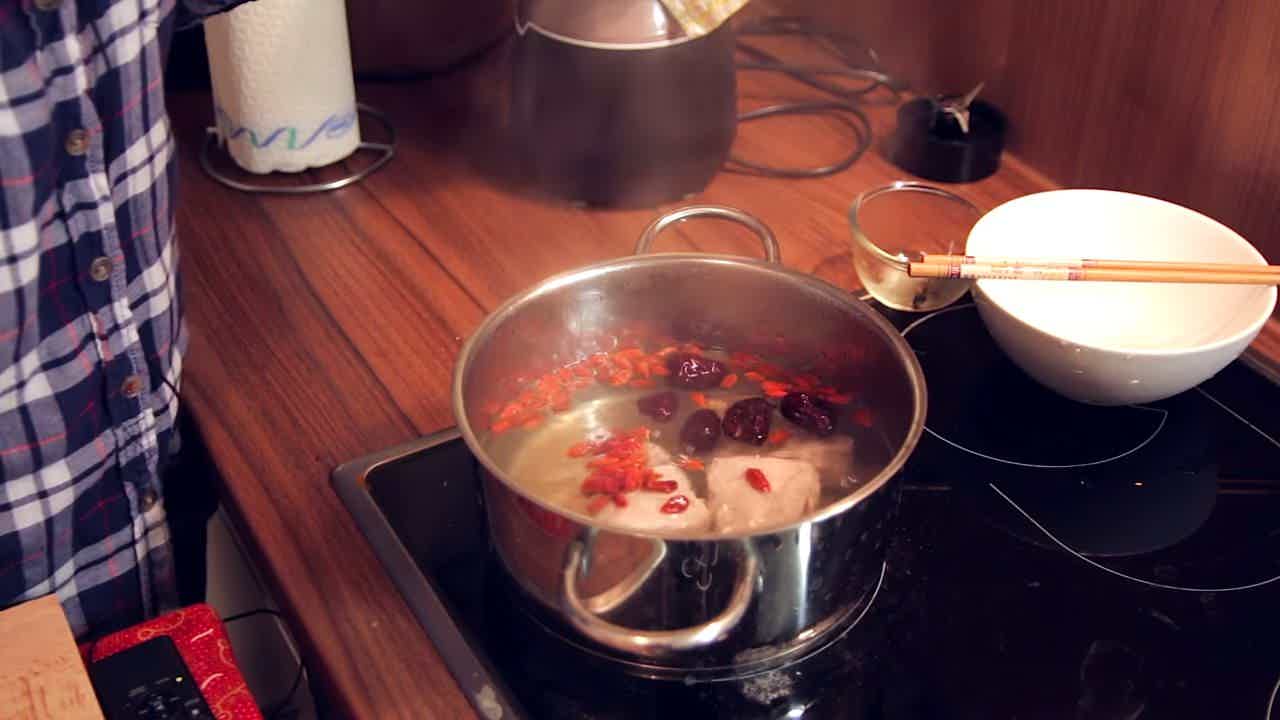 Step 3 of 4
2 1⁄2

l

water

1

tbsp

goji berries

1

honey date(s)
In a clean pot, add water and bring to boil. Add pork, goji berries, carrots, honey date and red dates. Lower heat and allow the soup to simmer for 70 minutes.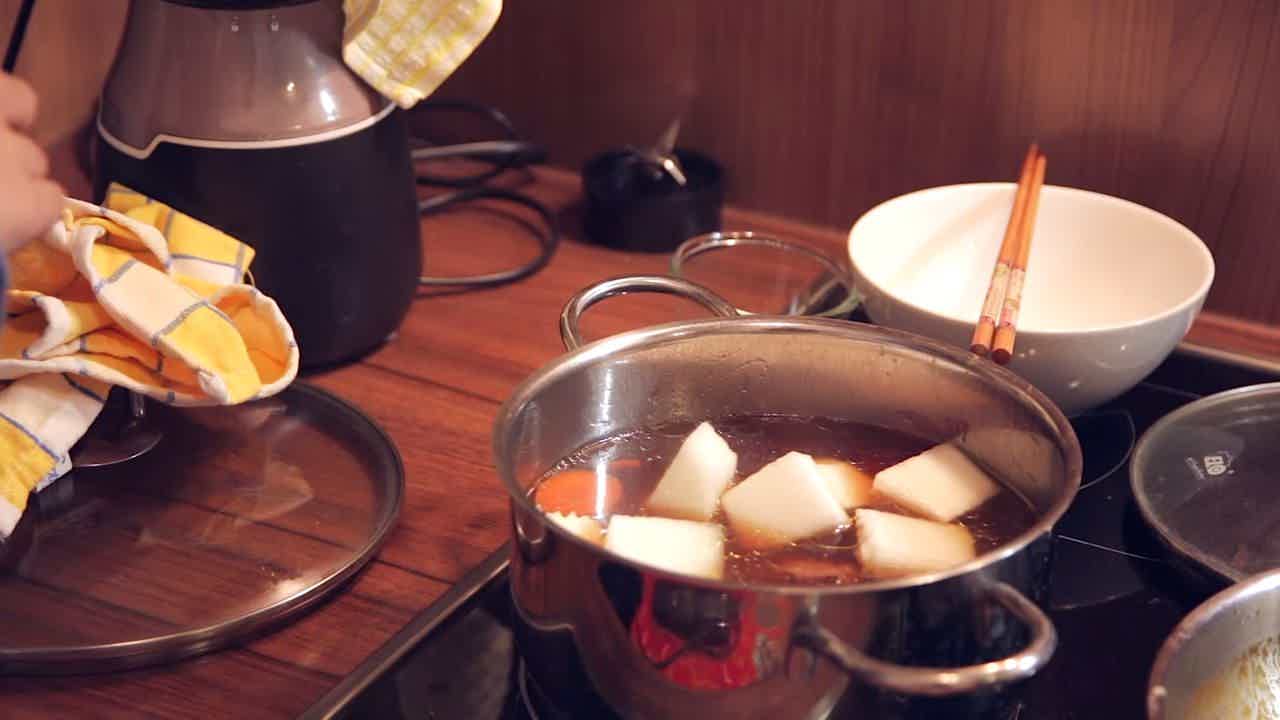 Step 4 of 4
Finally, add winter melon and allow soup to continue simmering for another 20 minutes.
Published: November 7, 2014
---
0 Discussions
Give us your opinion!
Log in
and start posting.