Sweet Potato Donuts
'Kuih keria' is a sweet vegan potato doughnut that requires no baking. Definitely a sweet and legit alternative to conventional doughnuts. Have it any time of the day, be it as a snack or as a light treat during tea time.
Preparation 10 mins
Cooking 50 mins
Kuih Keria, Kuih Gelang, Donut Kampung
Malaysian, Singaporean, Indonesian
---
Ingredients
200

g

sweet potato(es)

—

salt

80

g

wheat flour

—

oil

200

g

sugar

6

tbsp

water
---
Community Food Snaps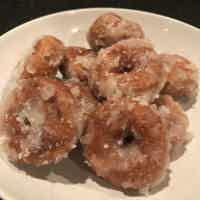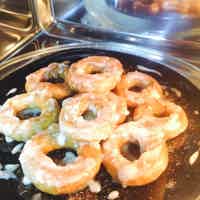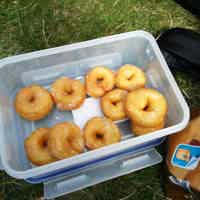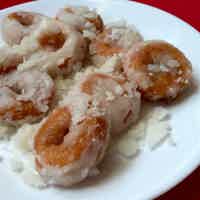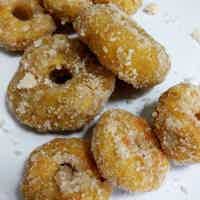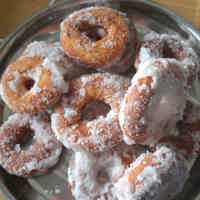 ---
Background
These sweet potato doughnuts which are widely known as kuih keria are one of the many delicious kuih found in Malaysia. If you love sweet potato fries, then you're going to love these doughnuts. It tastes somewhat similar yet there are distinct differences. These kuih keria are fluffy and filled with the natural sweetness of sweet potatoes. No baking powder or yeast is used in this recipe.
Type of flour used
All purpose flour or wheat flour is used in this recipe. However, if you are attempting to make gluten free sweet potato doughnuts, use potato flour or potato starch instead.
Types of sweet potatoes used
Generally, orange sweet potatoes are used for this recipe. You may use purple or yellow sweet potatoes as they have similar texture. In fact, potatoes may also be used. However, taro is not recommended as it is more starchy compared to sweet potatoes or potatoes. This will affect the texture of the doughnuts.
Why is the dough so soft?
When making kuih keria, steam the sweet potatoes and mash them finely. Leave it to cool to room temperature. This is important because adding flour immediately when the sweet potatoes are still hot makes the dough soft. Therefore, it is advisable to do so only when it had cooled.
White sugar alternatives
White sugar is used in this recipe. As an alternative, just sprinkle some powdered sugar onto the kuih keria. Otherwise, palm sugar syrup or other types of syrup can be used too. Drizzle some maple syrup or honey as a substitute. I'd decorated these sweet potatoes doughnuts with melted chocolate and they turned out really good too. Just allow the doughnuts to cool to room temperature before decorating them.
Frozen kuih keria
Yes, it is fine to freeze the dough after shaping them into doughnuts. Thawing them before frying is not necessary. Heat oil at medium heat and immediately fry the frozen doughnuts.
---
Steps to Prepare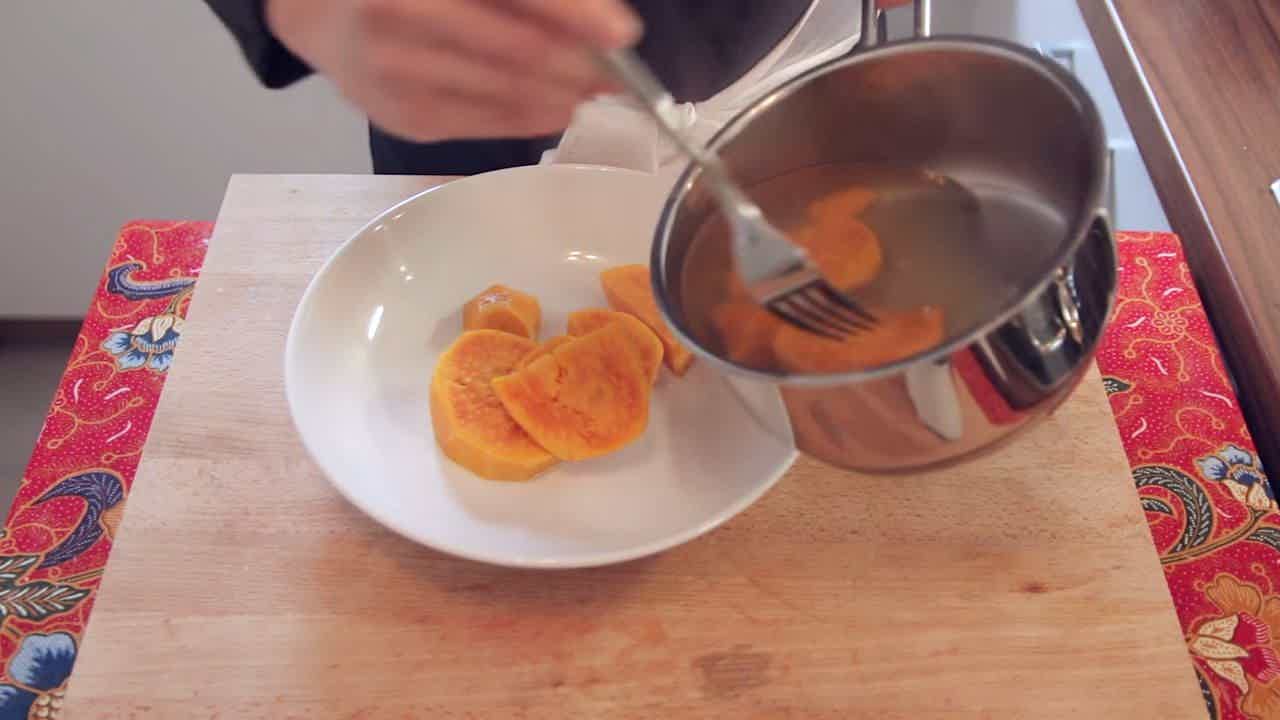 Step 1 of 4
200

g

sweet potato(es)

salt
Boil sweet potatoes for 10-15 minutes until softened. Mash them evenly and add a pinch of salt. Leave aside to cool to room temperature.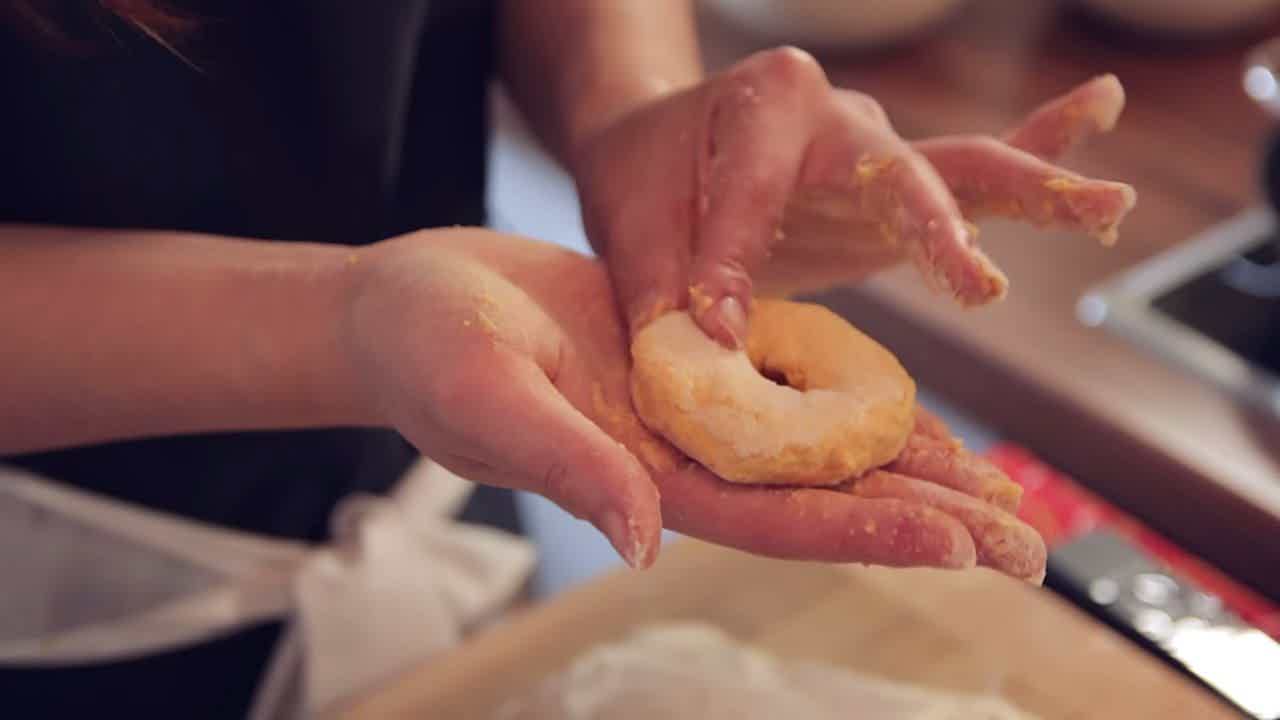 Step 2 of 4
Once mashed sweet potatoes have cooled to room temperature, add wheat flour and mix well. Shape dough into doughnuts.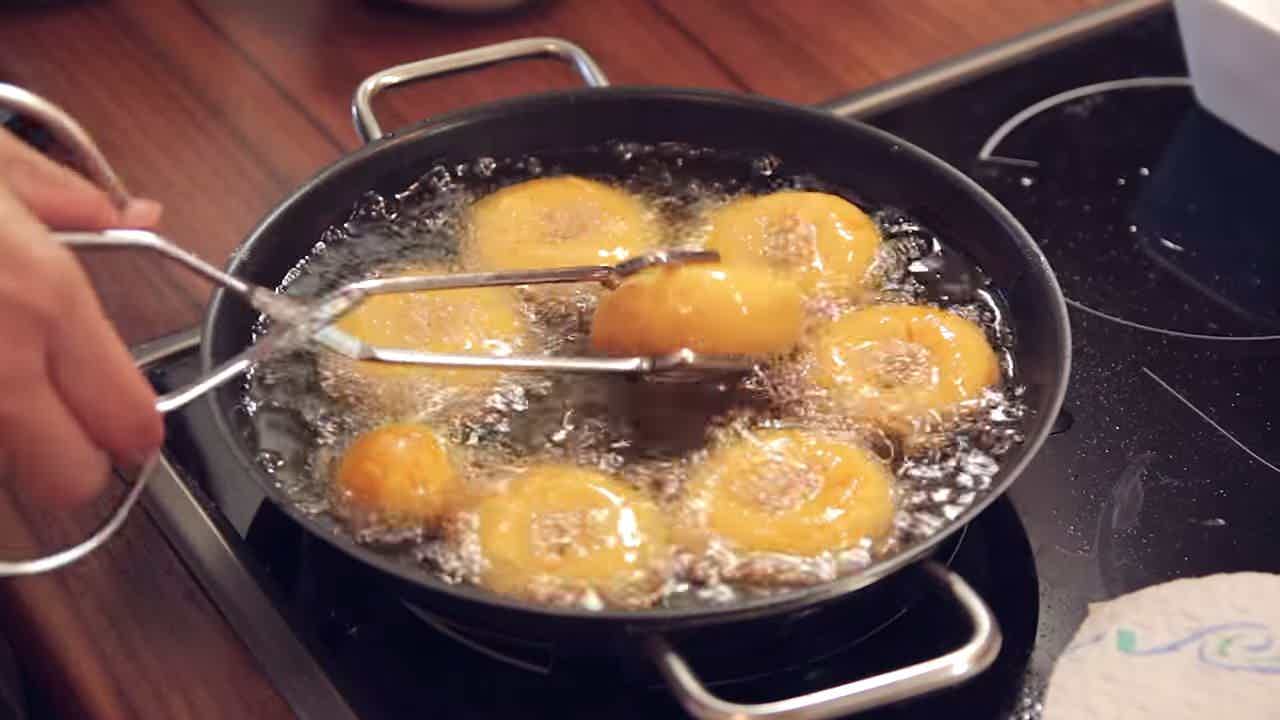 Step 3 of 4
Heat enough oil in a pan to deep fry doughnuts. Test the temperature of the oil by dipping a wooden chopstick into it. If bubbles appear around the chopstick, the oil is ready. Fry doughnuts until they float. Leave aside to cool.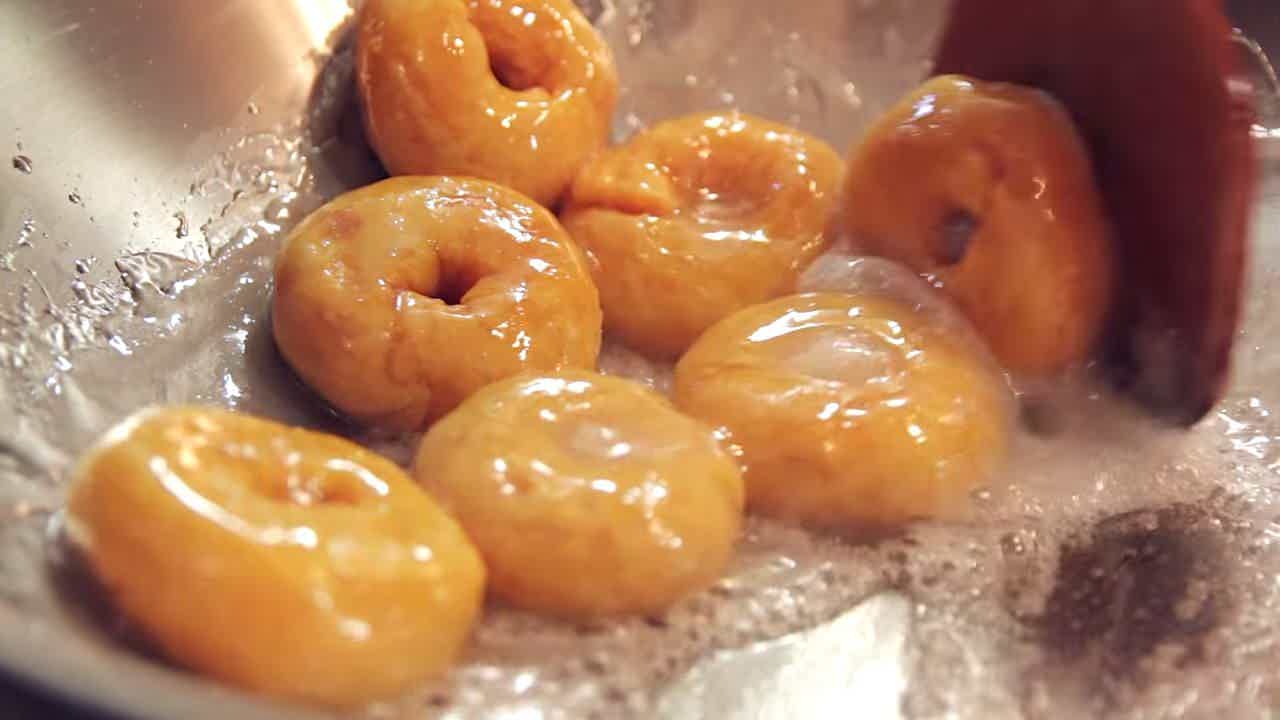 Step 4 of 4
In a clean wok, heat sugar and water over medium heat. Once the mixture caramelized, switch off the stove and mix doughnuts into the syrup.
Published: September 12, 2014
---
0 Discussions
Give us your opinion!
Log in
and start posting.