Kuih Bahulu
Known as 'kuih bahulu' in the Malay language, these Asian madeleines are famous in Malaysia, Brunei and Singapore. These dainty fluffy cakes are slightly crusty on the outer layer but soft on the inside.
Preparation 30 mins
Cooking 120 mins
Malaysian Madeleines, Bahulu Cermai, 传统烘鸡蛋糕
Malaysian, Singaporean, Indonesian, Bruneian
---
Ingredients
150

g

wheat flour

180

g

sugar

5

egg(s)

1⁄4

tsp

baking powder

—

oil
---
Community Food Snaps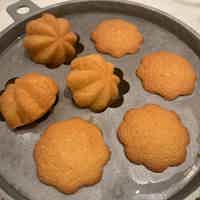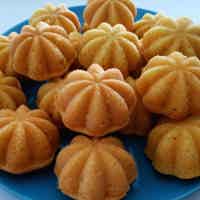 ---
Background
Kuih bahulu is a traditional cake or snack usually baked in brass moulds which usually come in all sorts of sizes and shapes like fishes, flowers and most commonly, sea shells as those shown in this video above. As the main ingredient is egg, kuih bahulu is sometimes known as egg sponge cake. Compared to many western cakes, it is much lighter, less dense and has a subtle sweetness. That makes it much healthier than the usual cakes.
Making these 'kuih bahulu' may seem simple but it is actually quite a daunting task, I must admit. Nevertheless, here are a few tips to help you along to achieving the perfect result.
Reduce moisture in flour
Wheat flour used must be low in gluten. Before using the flour, it must be baked or 'dry fried' to reduce the moisture. To dry fry the flour, pour it into a clean and dry pan. Using the lowest heat, carefully toss the flour until it's hot.
Longer lasting kuih bahulu
Sugar is a natural preservative for food. To ensure that kuih bahulu lasts longer, sugar needs to be heated in a pan at low heat. Once it begins to melt, remove it from the heat and transfer it to the egg. This step will prolong the shelf life of the kuih bahulu and it can keep for up to 1 month.
Prevent kuih bahulu from sticking to mould
The mould must be heated in the oven before use. After that, fill the mould with enough oil and heat it in the oven once again for 5 minutes before filling it with the batter.
Another tip which was not mentioned in the video is to pour tamarind juice into the mould and leave overnight before you start using it. The next day, rinse the mould thoroughly with water. Then, place it a lightly heated oven until it dries completely. After that, continue with the baking process.
How long can kuih bahulu be stored?
Kuih bahulu must be cooled to room temperature before storing them in air-tight containers. It can be kept unrefrigerated for up to a month if you follow the steps to longer lasting kuih bahulu.
---
Steps to Prepare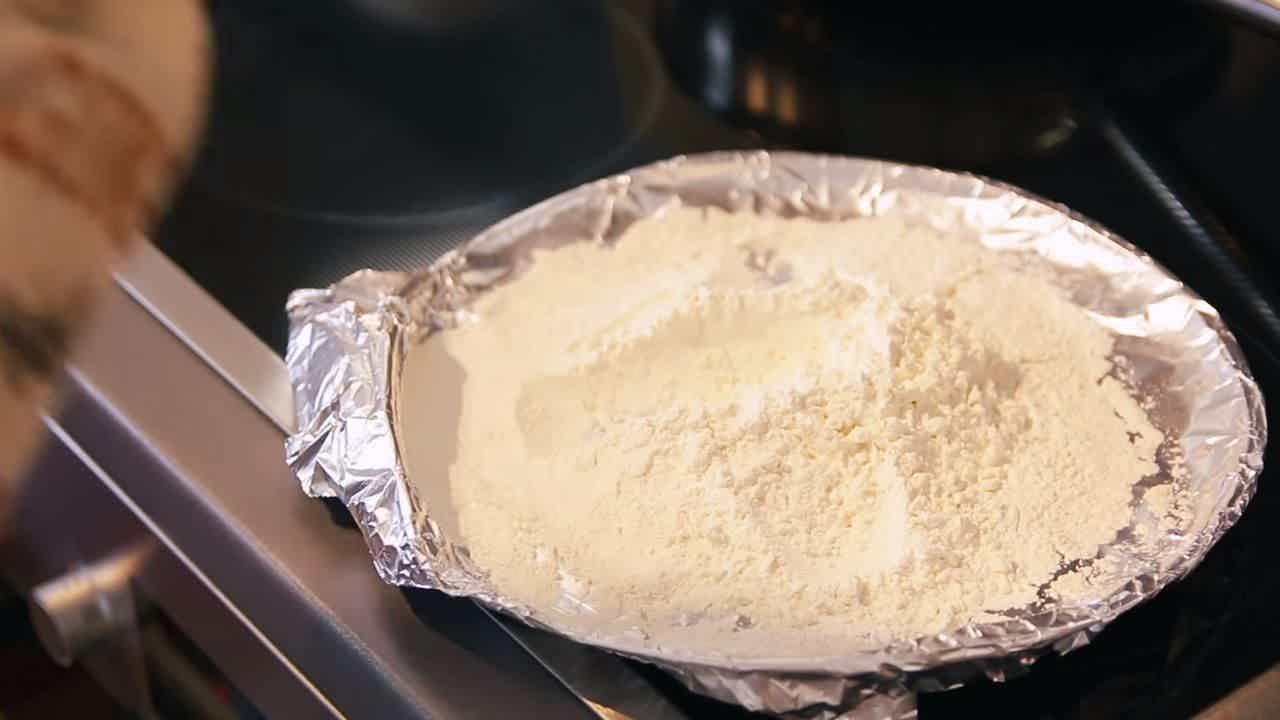 Step 1 of 3
Bake sifted flour in a preheated oven at 220 degrees Celsius for 3-5 minutes.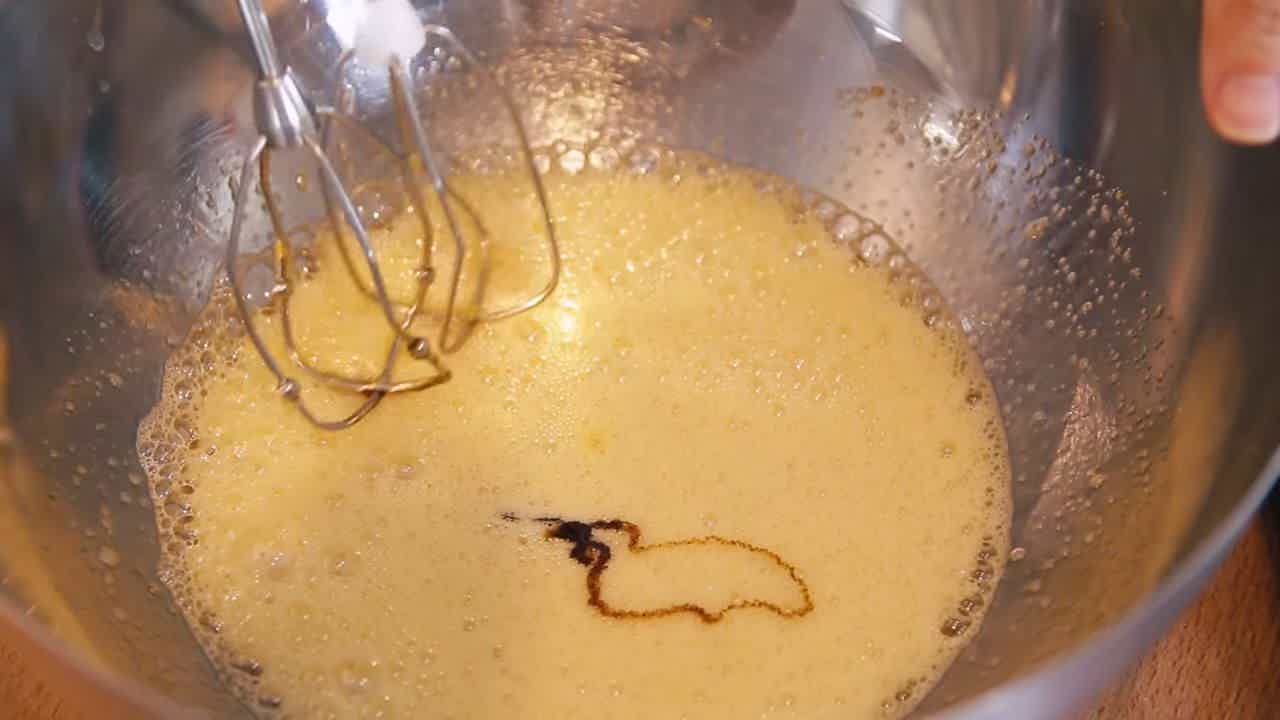 Step 2 of 3
180

g

sugar

5

egg(s)

1⁄4

tsp

baking powder
Heat sugar and remove once it begins to melt. Then, pour sugar into eggs and mix well. Start with the lowest speed and increase speed gradually. Optionally, add vanilla paste to the batter. Add baking powder to flour and fold into the batter.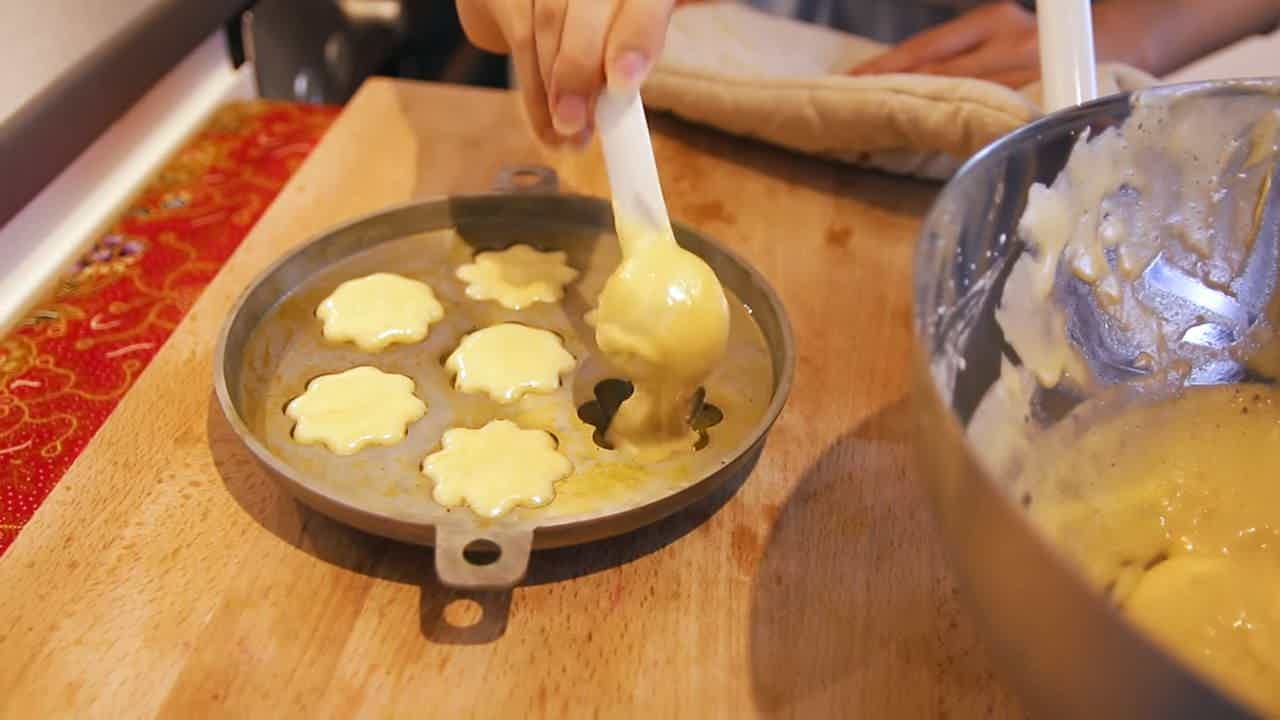 Step 3 of 3
Heat mould with oil for at least 5 minutes at 200 degrees Celcius. Remove oil from the heated mould. Pour batter into it and bake for 8-10 minutes or until golden brown. Remove kuih bahulu and brush oil into the mould before proceeding with the rest of the batter. Allow kuih bahulu to cool before storing them.
Published: September 19, 2015
---
0 Discussions
Give us your opinion!
Log in
and start posting.