Preparing curry chicken from scratch is not a daunting task especially if you are in Malaysia or Singapore. In fact, I make this dish so often for my family. They love its thick luscious curry which is perfect for Roti Jala, the golden net pancakes or roti canai/roti prata. This curry is highly requested at home especially during Ramadan. Whenever I make it, there is surely no roti or rice left by the end of the meal. The plates will always be empty!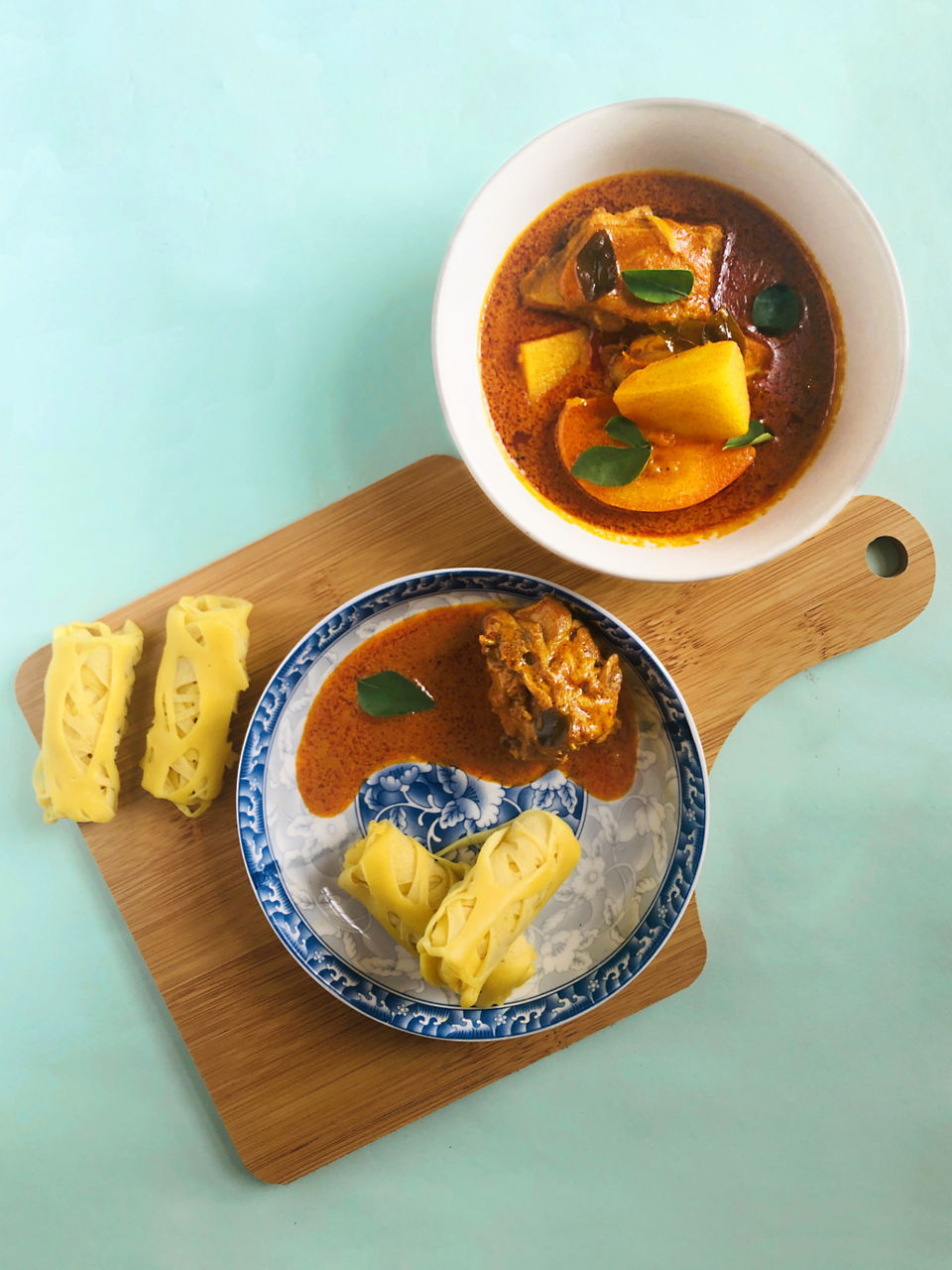 Do not be surprised with the easy to get ingredients and simple steps. Using only turmeric powder and salt as marinade, it may seem like a beginner's recipe but you will be amazed. When paired with roti, the thickness of the curry clings onto the seams and folds making every bite a dream come true. Before you jump to the recipe, get the tips here for the perfect outcome.
Without coconut milk
Coconut milk can be substituted with normal milk. Choose milk with at least 3.5% fat content for a creamier taste. For a healthier version of curry chicken with a milder flavour, replace coconut milk with soy milk.
Curry powder
This curry chicken dish uses a Malaysian meat curry powder which is made into a paste. The curry powder consists mostly of chilli powder and turmeric powder. Other spices added to the curry powder are ground coriander, fennel seeds and cumin.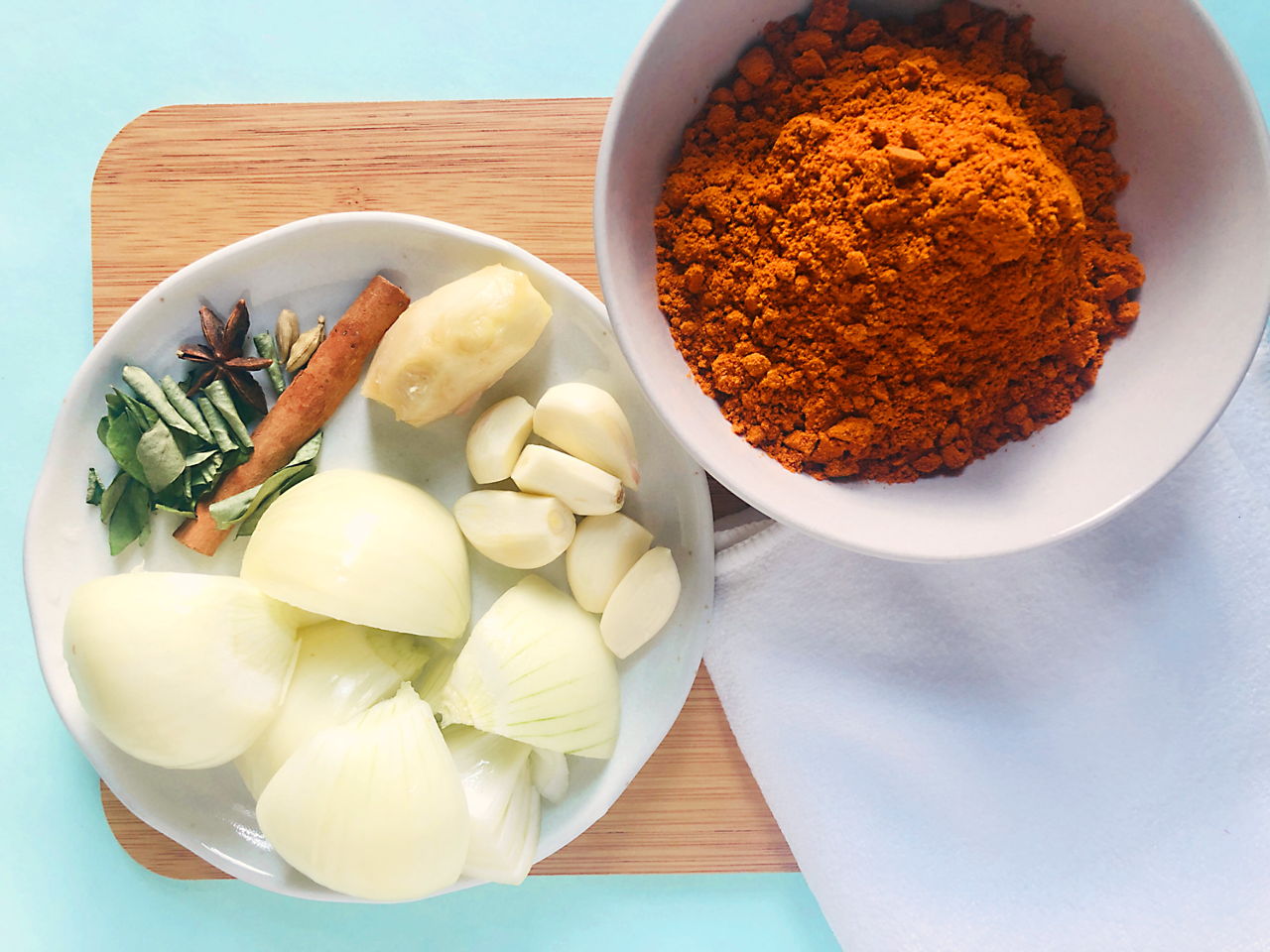 If you are unable to find meat curry powder at where you are located, opt for another with similar ingredients or use any curry paste of your choice.
Substituting curry leaves
Curry leaves are often used for its fragrance in curry and other spicy dishes. Fresh curry leaves are found in local supermarkets or specialty grocers if you are not located in Singapore or Malaysia. I recommend substituting them with bay leaves if you do not have curry leaves. Click here to learn more about curry leaves.
How spicy is the dish?
If you are used to some heat in your meals, this curry is really mild. However, the spiciness of the curry highly depends on the selection of curry powder used. For extra spiciness, add one tablespoon of dried chilli paste (cili boh) to Step 2.
Avoid raw curry powder
Curry powder is one of the key ingredients in this dish. When undercooked, the curry will taste very raw. Thus, it is very important to sauté the curry powder paste until it is fragrant. This step is referred to as 'pecah minyak' in Malay which translates to 'breaking oil'. This is when the oil separates from the paste and floats to the surface as seen in the photo below.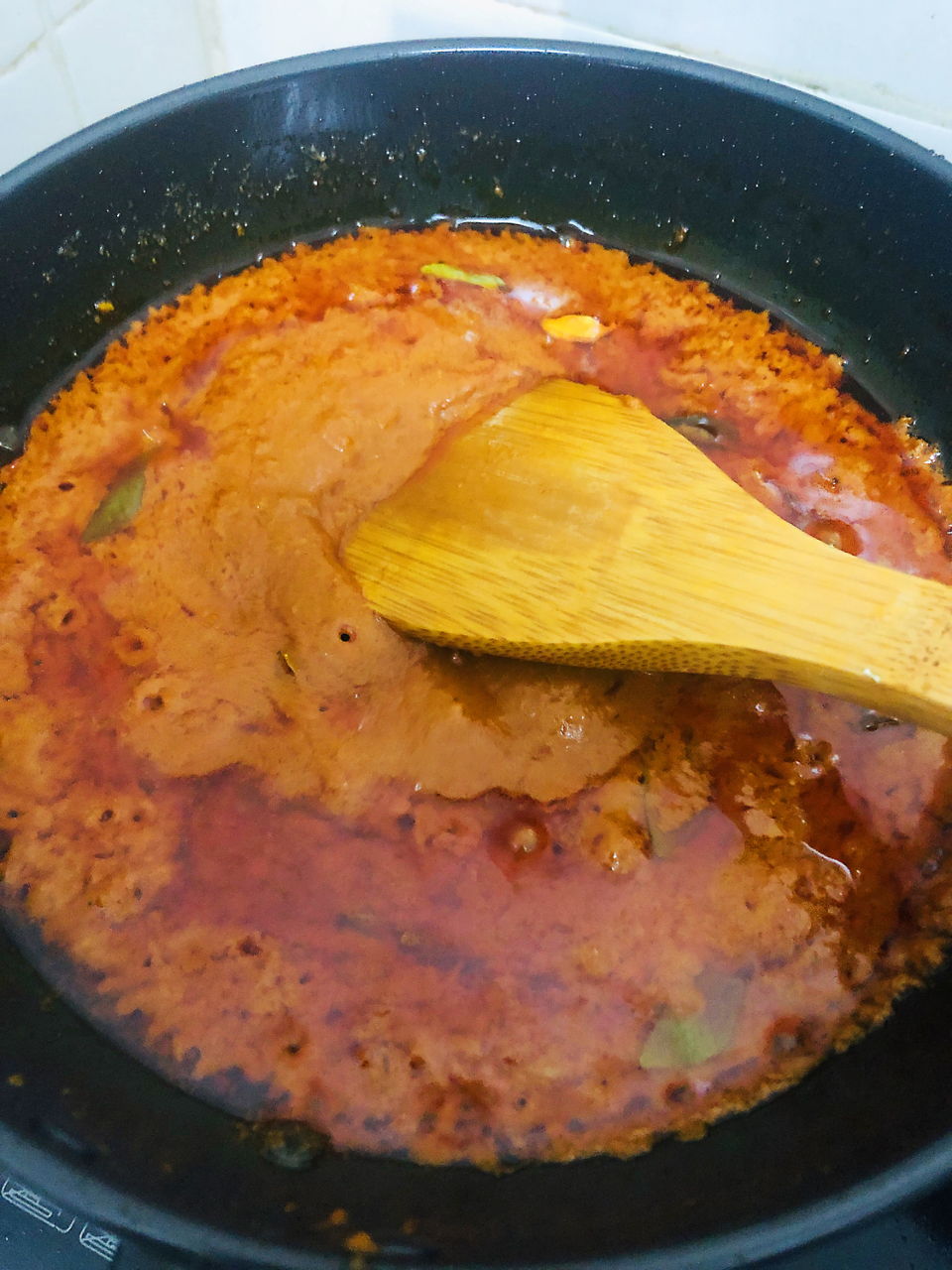 Can I skip the aromatics?
Sure, but the dish is not going to live up to its full potential. Otherwise, you can give this other standard curry chicken recipe a try. It uses slightly different ingredients but is just as delicious.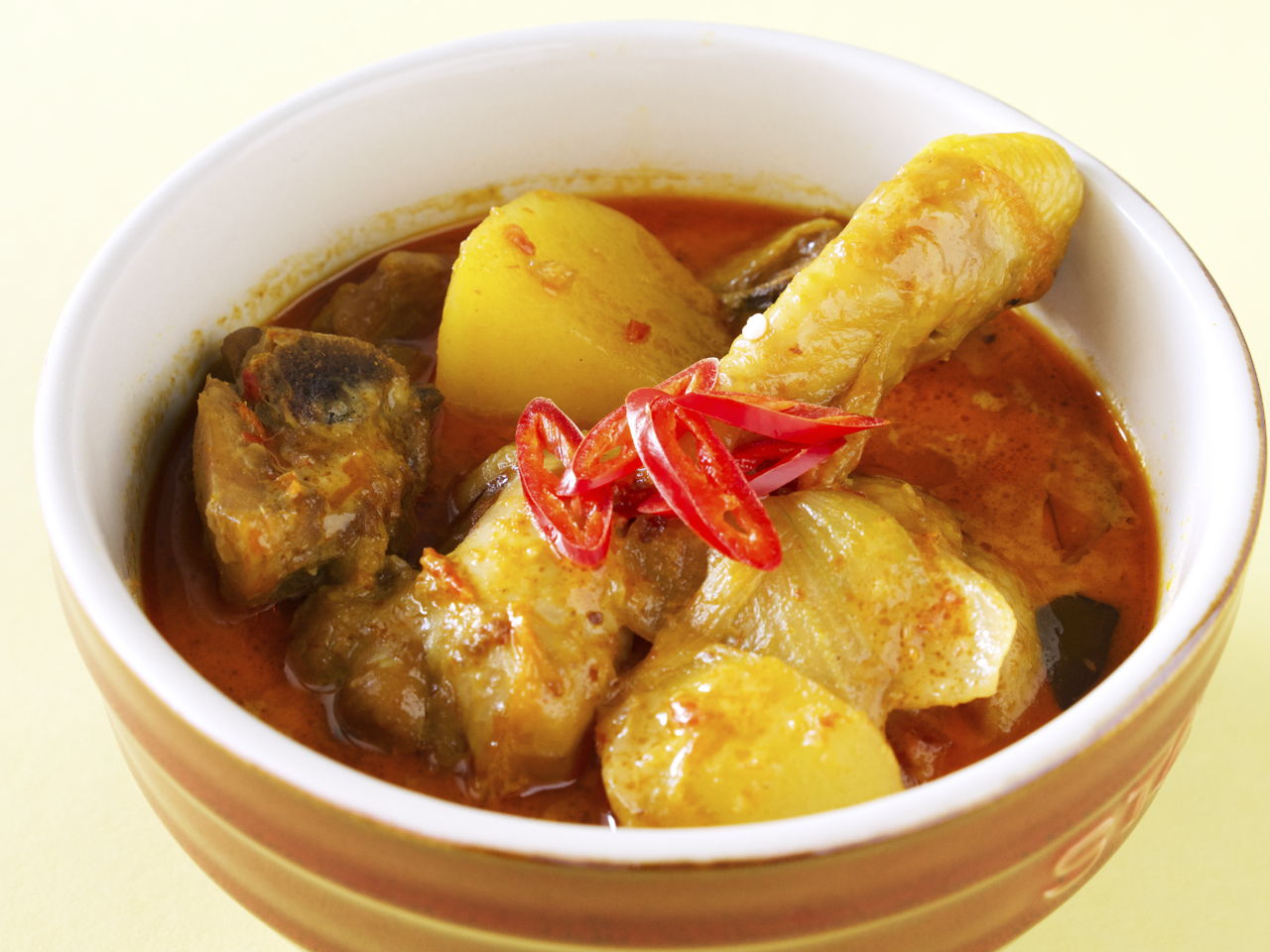 Which part of the chicken to use?
Cooking curry with chicken breast may be the more popular option. For me, it has to be the thighs or drumsticks as I have used in the recipe. It's best to have some chicken bones with the meat because they do add more flavour to the dish.
However, if that is not your preference, remove the bones before cooking. The chunks of chicken thigh should not be too small or they might disintegrate during cooking as they are more tender compared to chicken breast.
Vegetables in curry
Besides potatoes, carrots and green peas are delicious healthy ingredients to be added into this curry.
Curry cooked in a crock pot or pressure cooker?
It's possible to cook this dish in a slow cooker or a crock pot. Just add all the ingredients into the pot and ensure that they are evenly mixed. Cook for about 6 hours over low heat or 3 hours over high heat.
If using a pressure cooker, heat it over medium heat to sauté the ingredients as shown in Step 2. Once chicken is added, put the lid on and cook over high pressure for 10 to 15 minutes. Remove the lid, stir in coconut milk and follow the rest of the steps in the recipe.
Curry over rice or noodles
As mentioned, this is our to-go recipe for Roti Jala in our home. However, it also goes very well with rice or noodles. Instead of making Curry Laksa, why not give this dish a try with some noodles. Besides, it is also a great accompanying dish for Banana Leaf Rice.