Coffee buns are soft sweet bun with a layer of coffee crust on it. Almost like a thin cookie layer, the combination of texture is one of its kind. Popularized by the franchise Rotiboy in Malaysia, the bread is now made available in Singapore, across Asia and reached Saudi Arabia too. If you walk by its shop, you'll smell the fragrance that always attract a long queue. I love having this for breakfast or teatime with a cup of tea.
Now, two layers in a bread sounds difficult and tricky to attempt? That is not true at all. Just follow the steps and you will be enjoying the coffee buns in no time!
Important tips to make fluffy bread
When it comes to making bread, it is crucial to use cold butter, milk and water. This is to slow down the fermentation of the yeast before gluten is formed. I recommend using the ingredients directly from the refrigerator. You may add ice directly to water (if you forgot to keep it cold) but ensure they have melted a little before adding into the flour mixture.
Salt is added at the same stage with butter to make sure that it does not come into contact with the yeast during early mixing. Yeast dies when comes in contact directly with salt. When that happens, the dough will not rise as much or at all.
Lastly, kneading the dough until gluten is fully formed is very important. Gluten helps to form stretchy and elastic dough which is needed to make fluffy bread. When it is not kneaded properly, the buns will not hold its shape or rise enough. Always do the windowpane check by rubbing some oil in your hands and taking a small portion of dough to stretch. The dough is ready to proof if it does not tear and looks like this when stretched: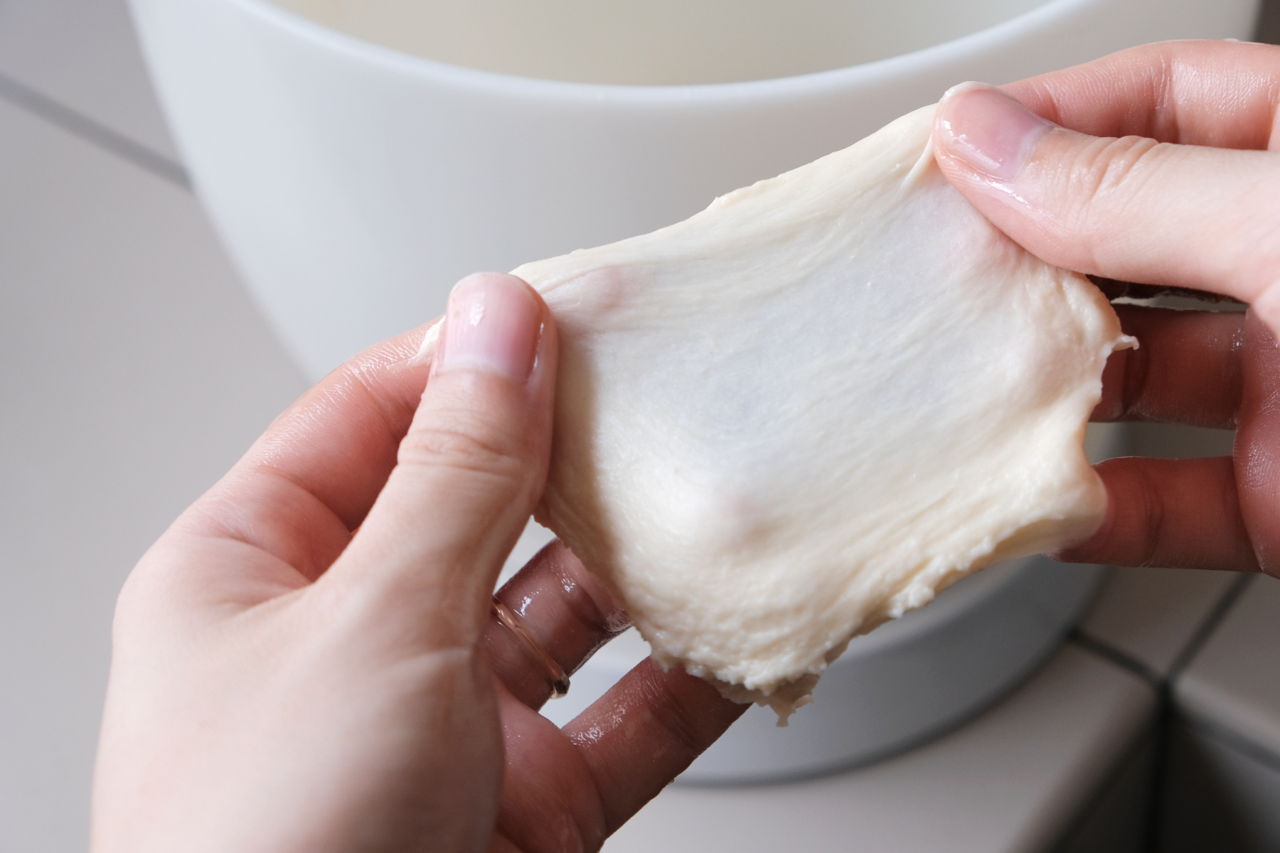 Can all purpose flour be used instead?
Bread flour is specifically used for making bread as it has a higher protein content (around 11-13%). This will guarantee a better gluten formation. The amount of protein in all purpose flour is usually about 8-11%. This makes is suitable for baking cakes or making waffles instead. However, you can still use it in this recipe but it may not rise as well, thus resulting in a less fluffy bread.
Must whipping cream be used?
It can be substituted with milk but the fat percentage is usually about 3.8%. The addition of whipping cream which has a higher fat percentage of at least 35% contributes to a richer and more moist bun.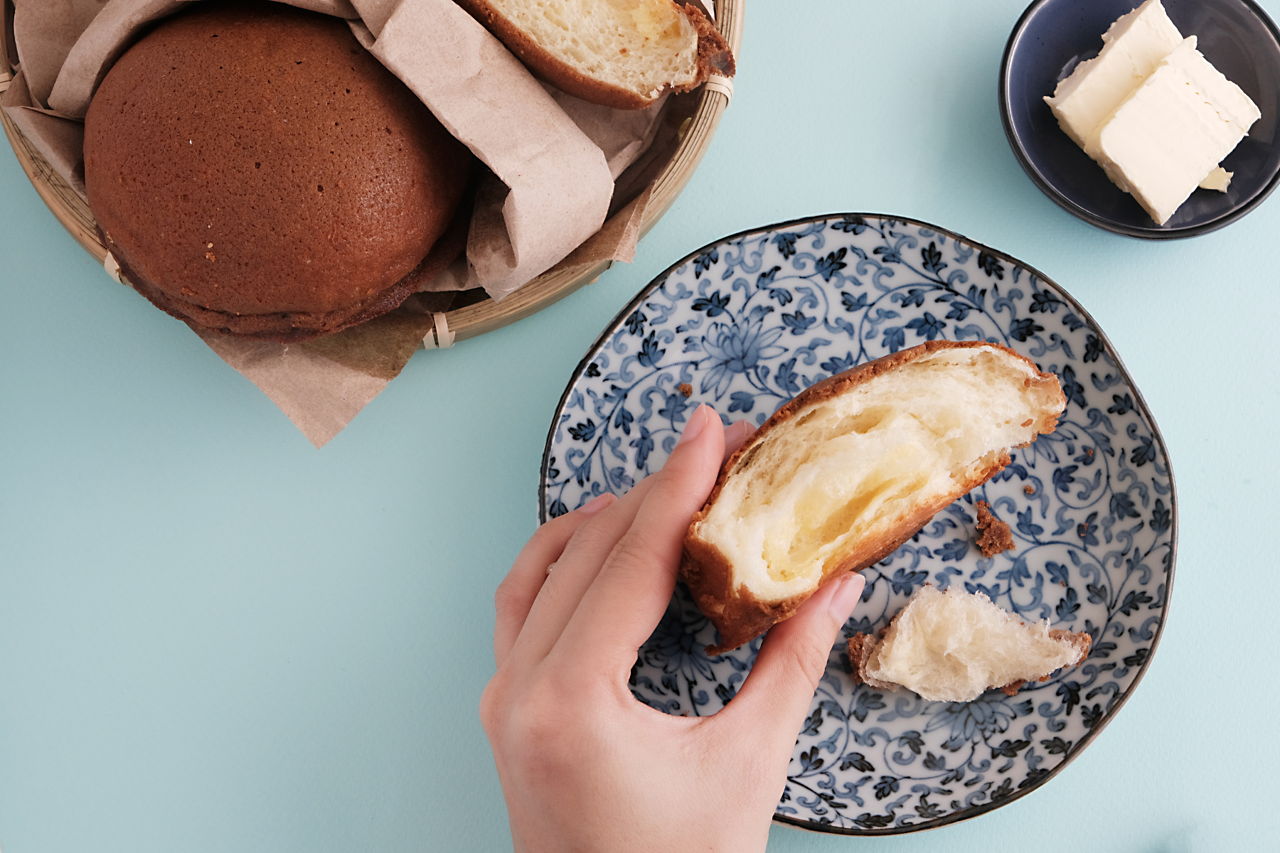 Salted butter vs unsalted butter
Instead of buying two different types of butter, simply sprinkle some salt onto unsalted butter before freezing the butter cubes in step one. If you are using salted butter, omit the salt from this recipe.
Dry yeast vs instant yeast
Instant yeast does not need any activation. It can be added directly to the rest of the ingredients as per the recipe. When using dry yeast (5g), activate it with some water as listed in this recipe.
Coffee batter
The other minor hurdle one may face with is the coffee batter. Over mixing the batter may cause the texture to be rubbery. This will result in a non crusty and non crispy coffee layer making it not possible to recreate the signature look and taste of Rotiboy.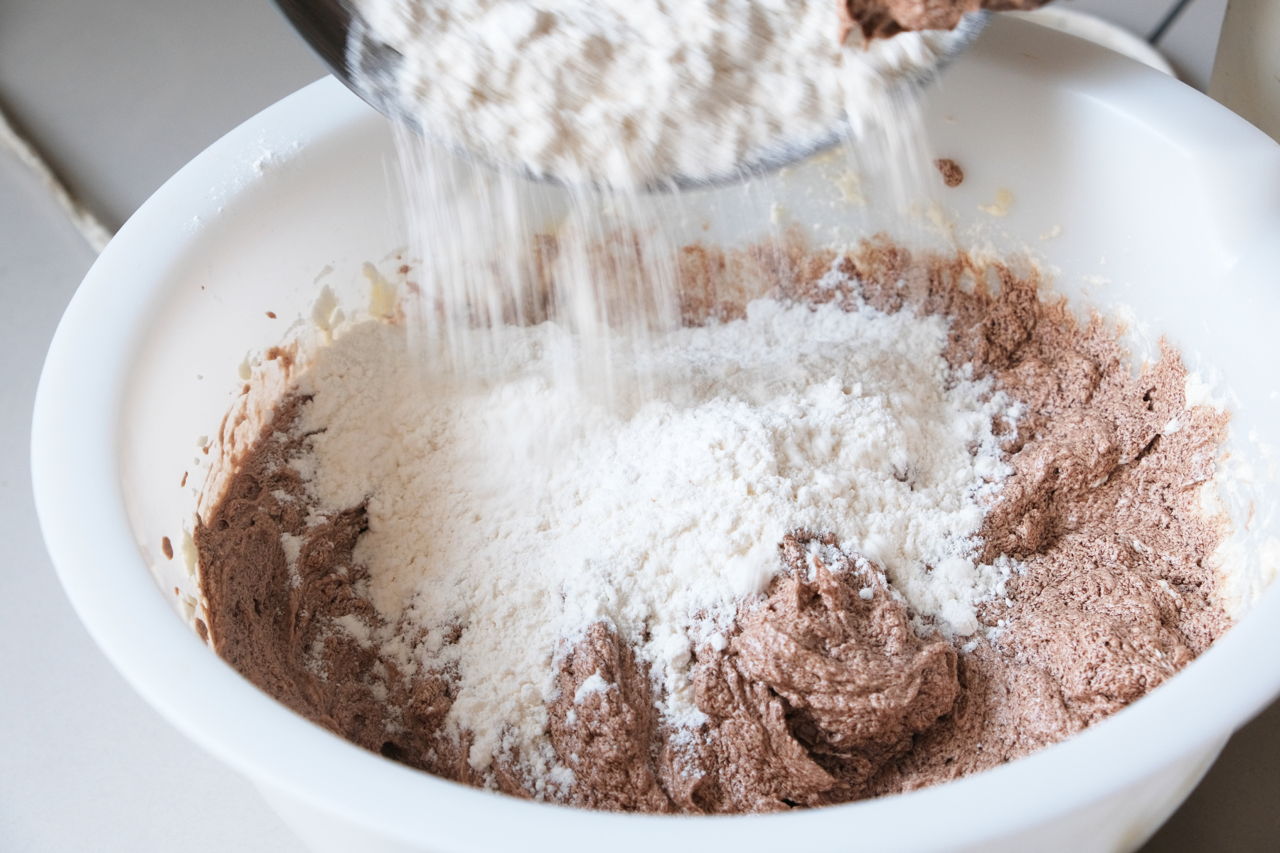 If you like, the coffee batter can be prepared one day before. Simply keep it refrigerated. As it contains butter, the batter will harden when it is cold making it difficult to squeeze through the piping bag. Therefore, allow it to cool to room temperature before piping it onto the buns.
Double-wrap frozen butter
Another speciality of these coffee buns is the soft dough from the melted butter in the middle of the bun. This is made by rolling a bit of butter into the bread dough. When it is wrapped with only one later of dough, the butter will melt during the baking process and could seep out of the dough through the seams.
The seams of the first layer of dough wrapping the frozen butter must face down when placed on the second layer of dough. This will securely wrap the butter to avoid leakage.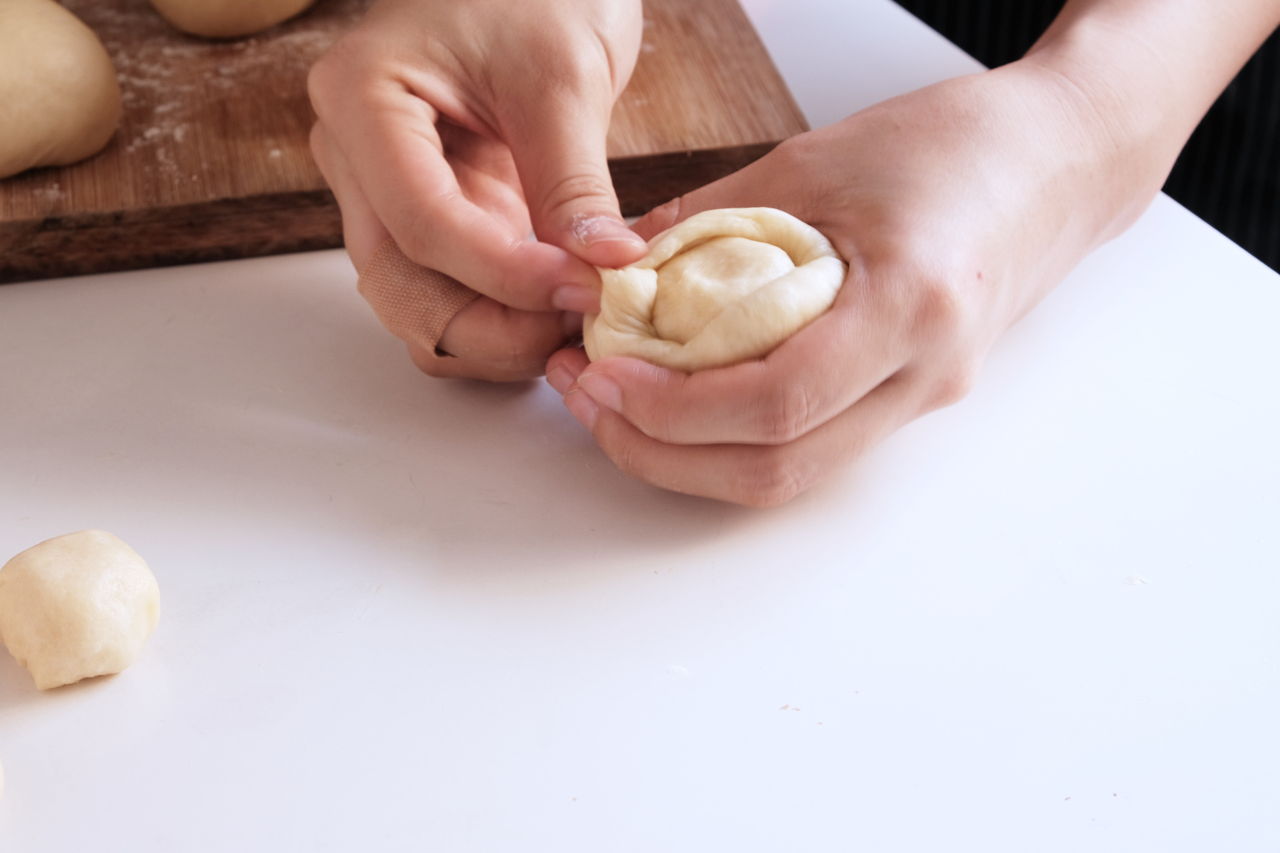 How to avoid dry buns after baking?
They usually never last longer than a day in my home. If you have to, keep them in an air-tight container. Trust me, you will love them especially when they are freshly baked. That is how to enjoy Rotiboy's coffee buns.