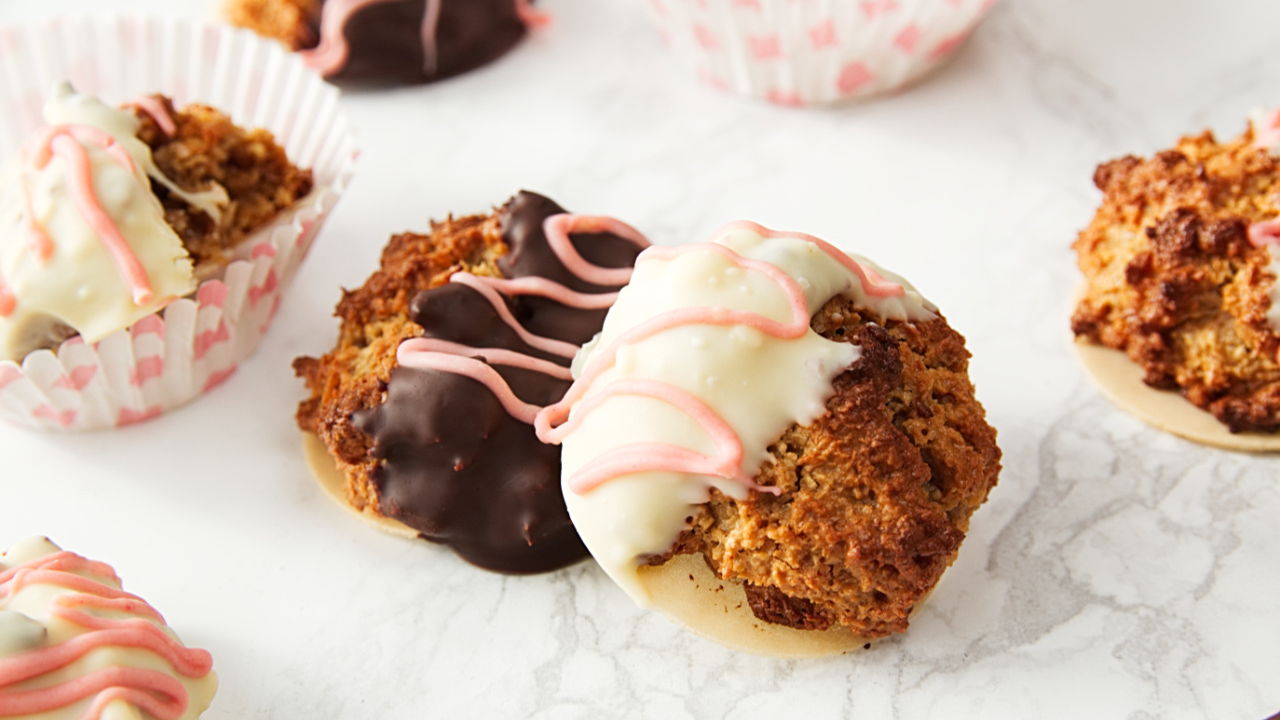 Coconut macaroon
German coconut macaroons are famous for its caramelized crispy outer layer with a chewy and fluffy centre. With only 4 ingredients, these coconut macaroons are easy to make for Christmas or even Valentine's day.
Total Time
Preparation 10 mins
Cooking 30 mins
Alternate Names
Kokosmakronen
---
Ingredients
80

g

coconut (desiccated or grated)

150

sugar

1

egg white(s)

30

g

almond butter

12

baking wafer(s)

1

white chocolate

1

milk chocolate

1⁄4

tsp

food coloring
---
Nutrition per Serving
Calories
427 kcal
Carbs
75 g
Fat
14 g
Protein
3 g
---
Food Snaps
Be the first to take a snap! Log in and click the in the top bar.
---
Background
German coconut macaroons are known to be the best. I love munching on them in the evenings during Christmas. It is the crunchy caramelized outer layer which adds such a great character to these coconut cookies. They are crispy on the outside but chewy and moist on the inside.
No sweetened condensed milk
Original German coconut macaroons do not use any condensed milk in their recipes. That's the secret to crispy and fragrant exterior. Instead adding almond butter makes the cookies a whole load better as it contributes to the moist texture in the cookies. If the almond butter you use is not as creamy, add a teaspoon of oil to the mixture.
Tips is making the best chewy and moist coconut macaroons
The most important step to create such textures is to double boil the mixture until its temperature reaches 55 to 60 degrees Celcius. You may also heat the mixture directly in a pot at very low heat but be very careful not to overheat.
Substituting white sugar
Traditionally, German coconut macaroons uses white sugar. Using raw sugar instead, enhanced the taste of the almond butter and coconut flavours in these macaroons.
Coconut macaroons are too hard or soft
Baking coconut macaroons for too long can result in very hard macaroons. If you've overbaked them, store them in an airtight contained with a few slices of fresh apple to gain some moisture. Be careful to exchange the slices of apples every two days or they will mold.
Coconut macaroons may appear soft when they are removed from the oven. Allow the macaroons to set and harden. As long as coconut macaroons are baked until slightly browned at the recommended temperature, they should be done just perfect!
How to store?
Coconut macaroons should be stored in air tight containers or metal cookie tins if you are living in cities with low humidity. These coconut cookies can be stored for up to 3 weeks.
---
Steps to Prepare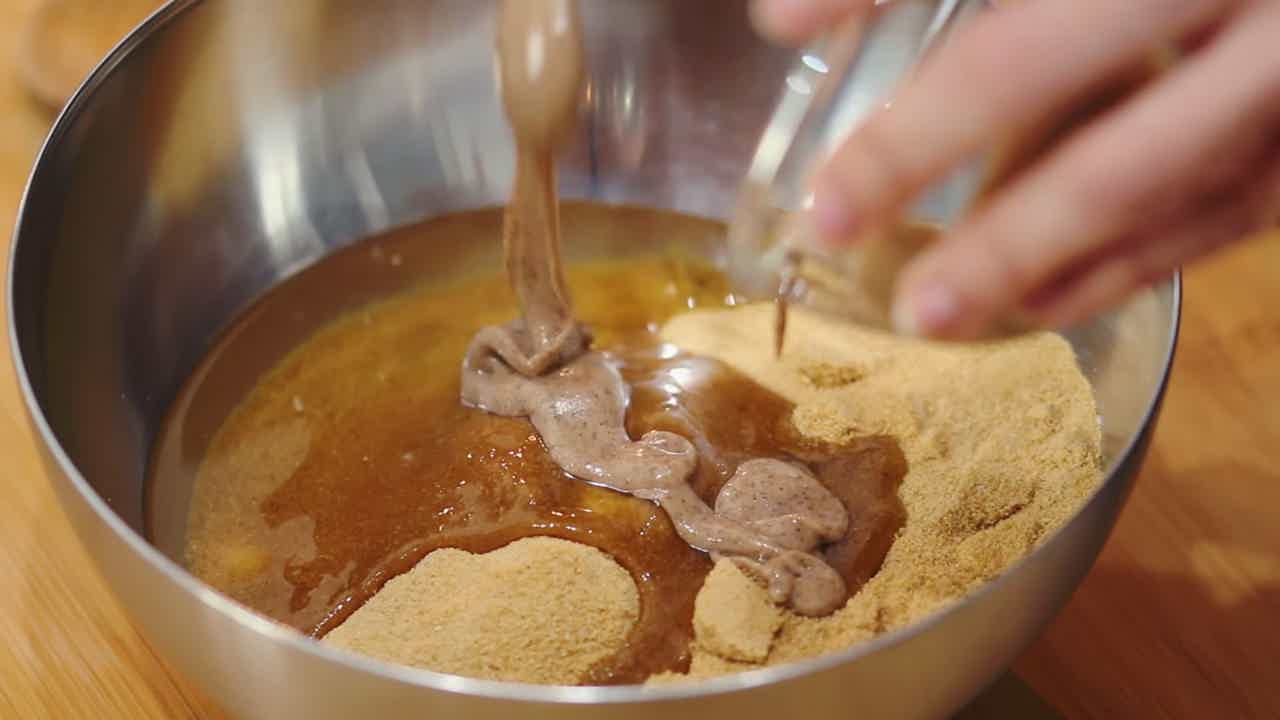 Step 1 of 4
80

g

coconut (desiccated or grated)

150

sugar

1

egg white(s)

30

g

almond butter
Preheat oven to 210 degrees Celsius. Mix desiccated coconut, sugar, egg white and almond butter in a bowl.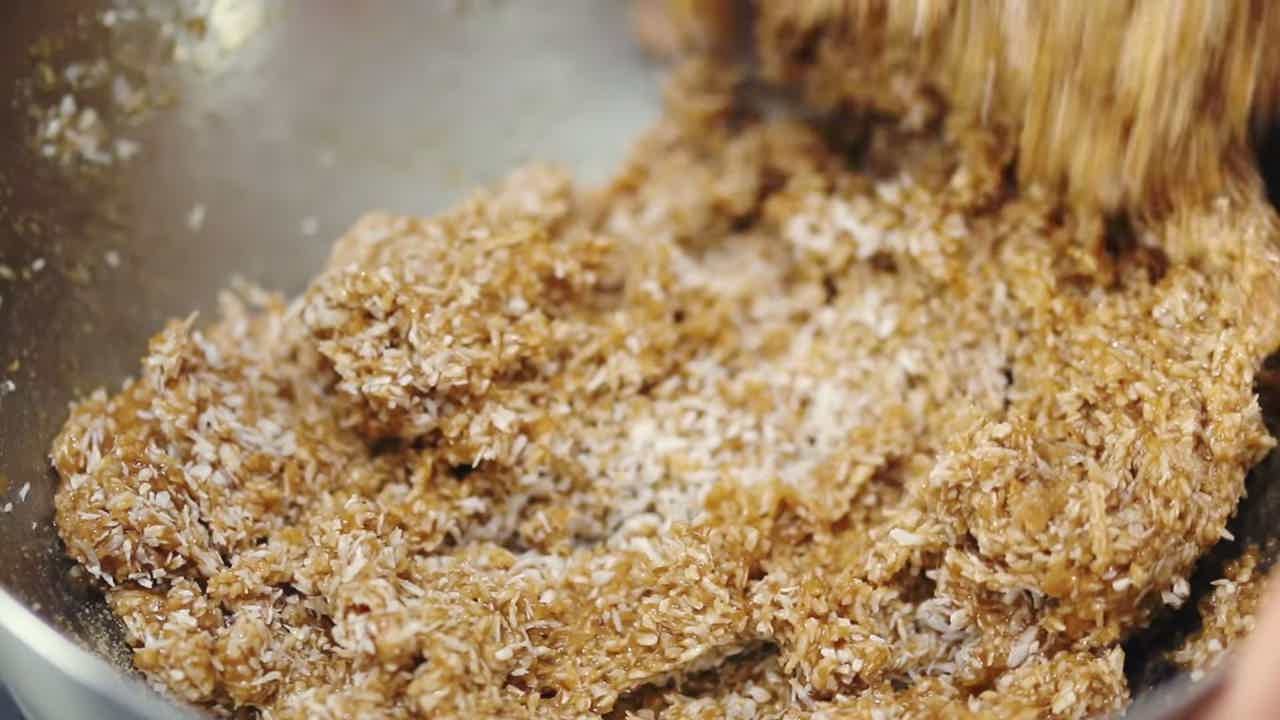 Step 2 of 4
Double boil the mixture while mixing until its temperature reaches 55-60 degrees Celsius.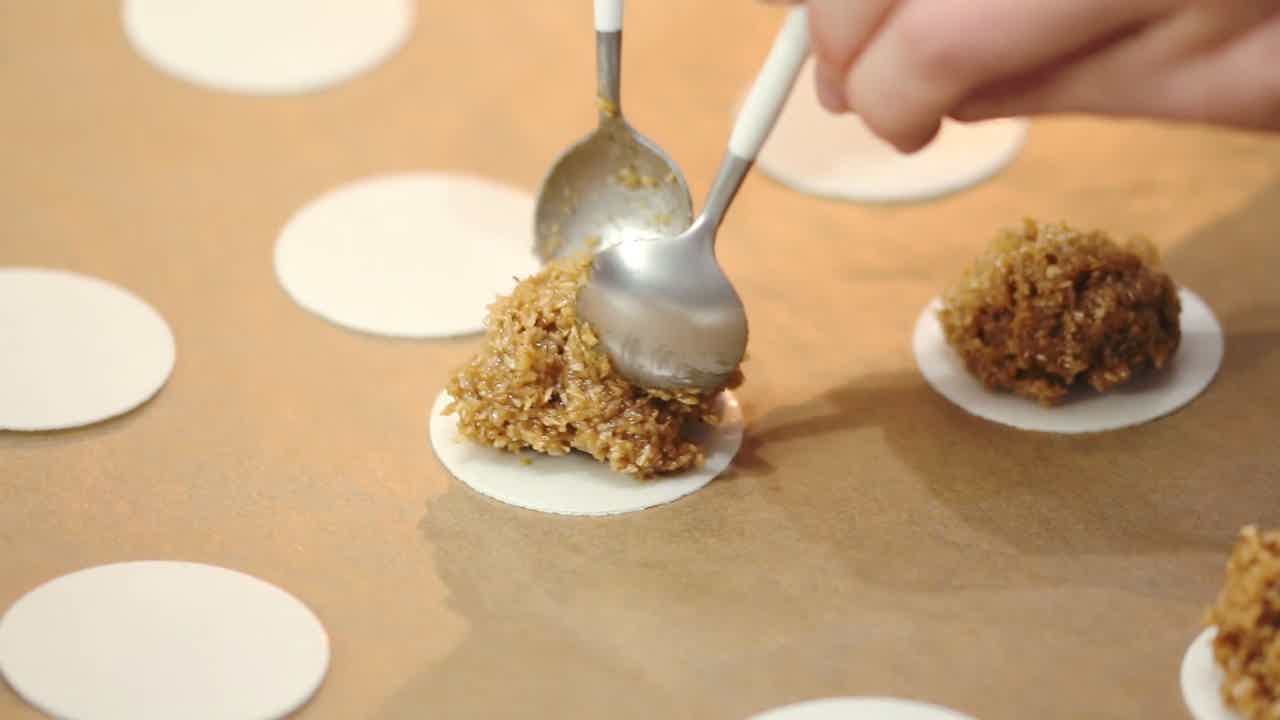 Step 3 of 4
Scoop some of the mixture and place on baking wafers or directly onto the parchment paper.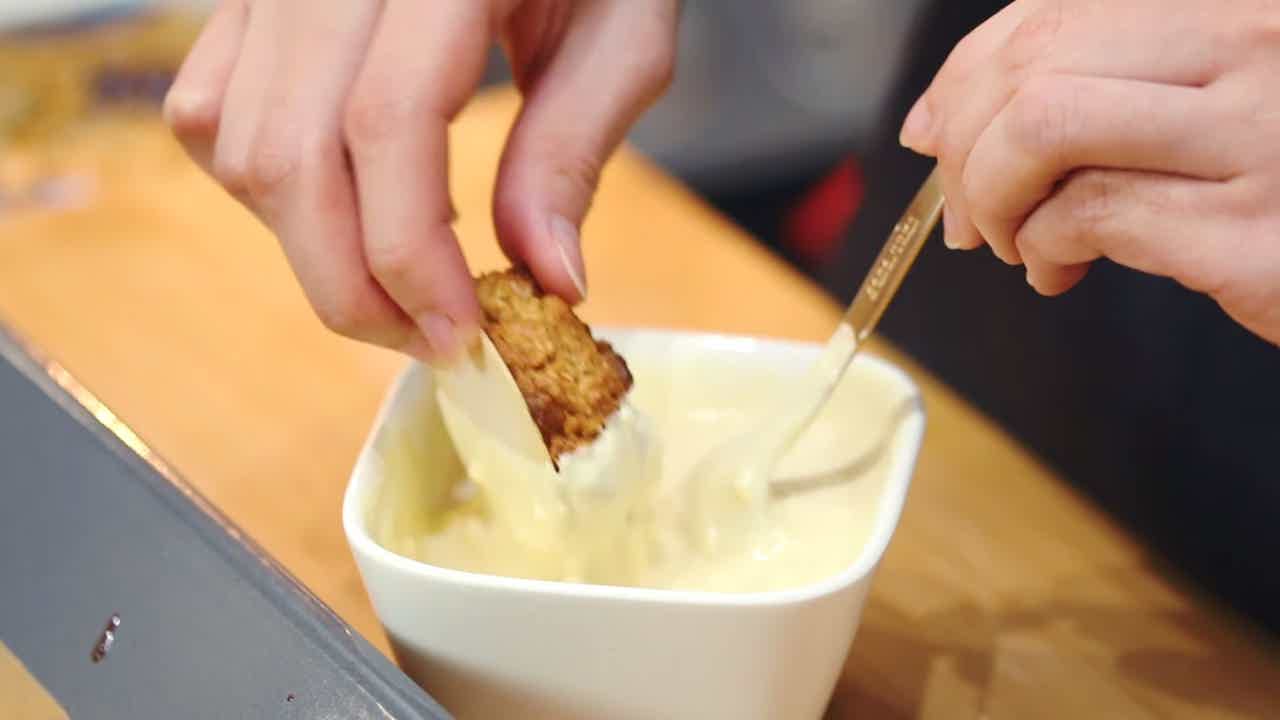 Step 4 of 4
1

white chocolate

1

milk chocolate

1⁄4

tsp

food coloring
Bake cookies in the oven for at least 12 minutes. Meanwhile, boil a pot of water and place a bowl over it to melt chocolates. Let it cool to room temperature before dipping cookies into melted chocolate. Use white chocolate and a drop of (natural) food colouring for fun colours like red or pink.
Published: February 10, 2017
---
0 Discussions
Give us your opinion! Log in and start posting.