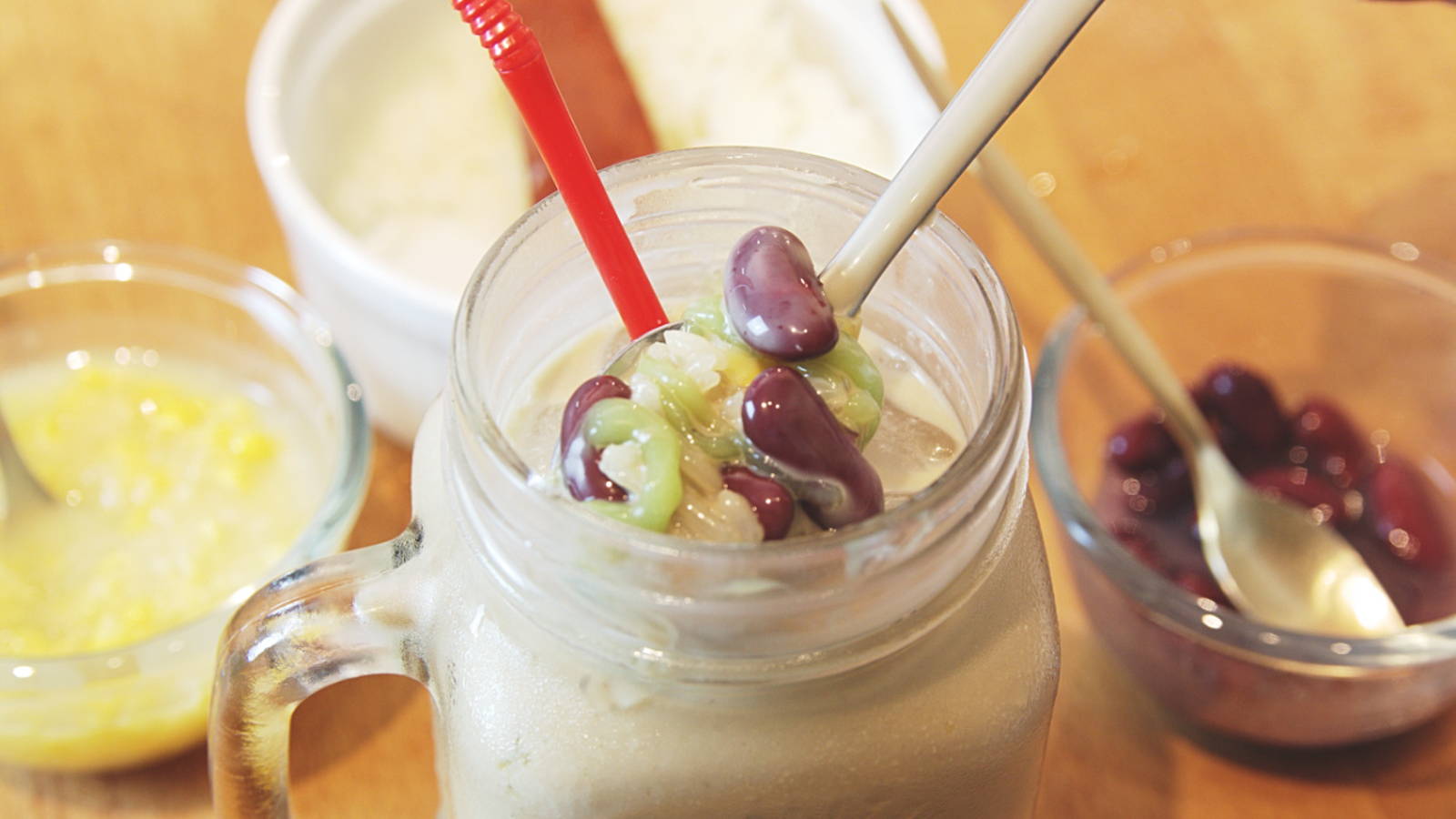 Cendol
Delicious 'Cendol' drink recipe, a vegan dessert that is typically found in Southeast Asia especially Malaysia. It is declared a Malaysian heritage food by the Malaysian Department of National Heritage.
Total Time
Preparation 10 mins
Cooking 30 mins
Alternate Names
Rice Flour Jelly Drink with Coconut Milk, Cendul
Cuisines
Malaysian, Singaporean, Burmese, Thai, Vietnamese, Bruneian, Cambodian
---
Ingredients
---
Background
'Cendol' or rice flour jelly drink with coconut milk is a sweet and refreshing dessert which is popular in Malaysia. The ingredients consist mainly of green rice flour jelly, palm sugar and coconut milk. It is sold by vendors by the roadsides, at hawkers' centers and food courts. It doubles up as an amazing thirst quencher especially on days when the weather is scorching.
The combination of the palm sugar along with the coconut milk blends perfectly. These days, the addition of cream corn and kidney beans adds some texture to this amazing drink. In this recipe, glutinous rice is also added to further enhance the taste. You may omit the accompaniments if you love it authentic and simple.
For a lighter version, the thickness of the coconut milk may be diluted according to your preference.
---
Food Snaps
Be the first to take a snap! Log in and click the in the top bar.
---
How to Prepare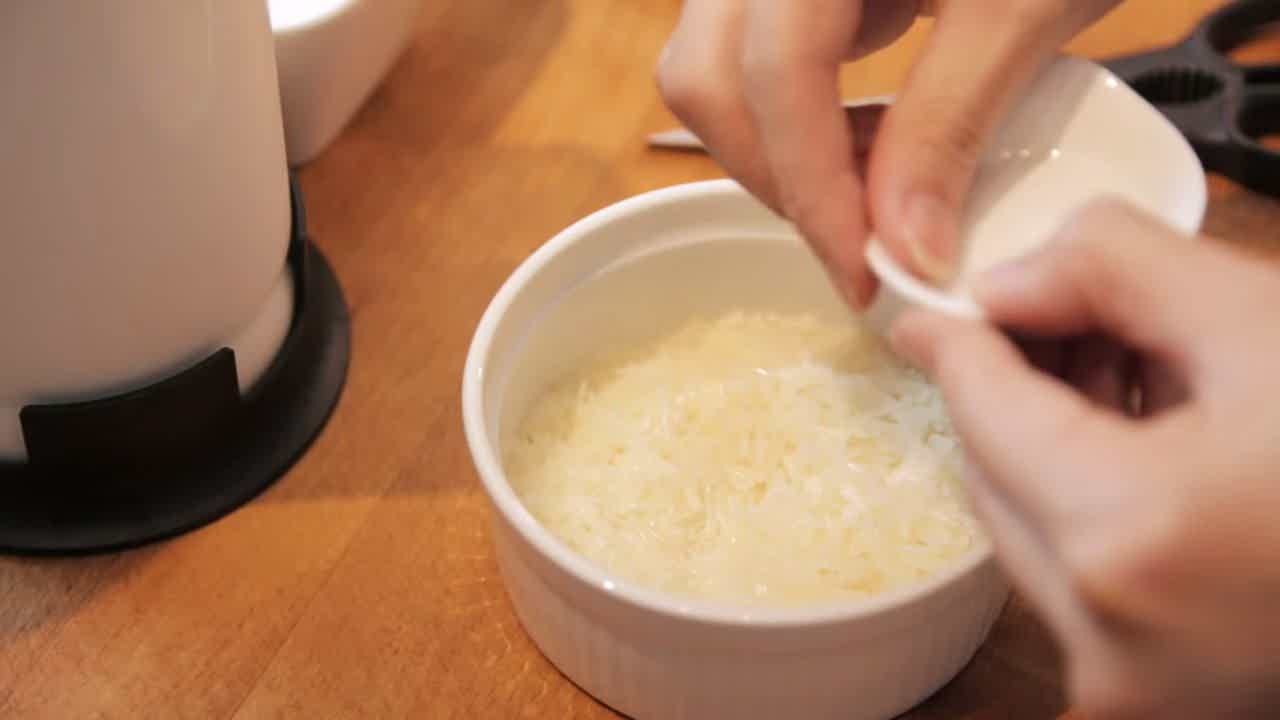 Step 1 of 5
Soak glutinous rice for at least 4 hours. Pour away excess water and steam for 15 minutes. Once cooked, add in a bit of coconut milk and a pinch of salt. Mix it thoroughly. Leave aside to cool.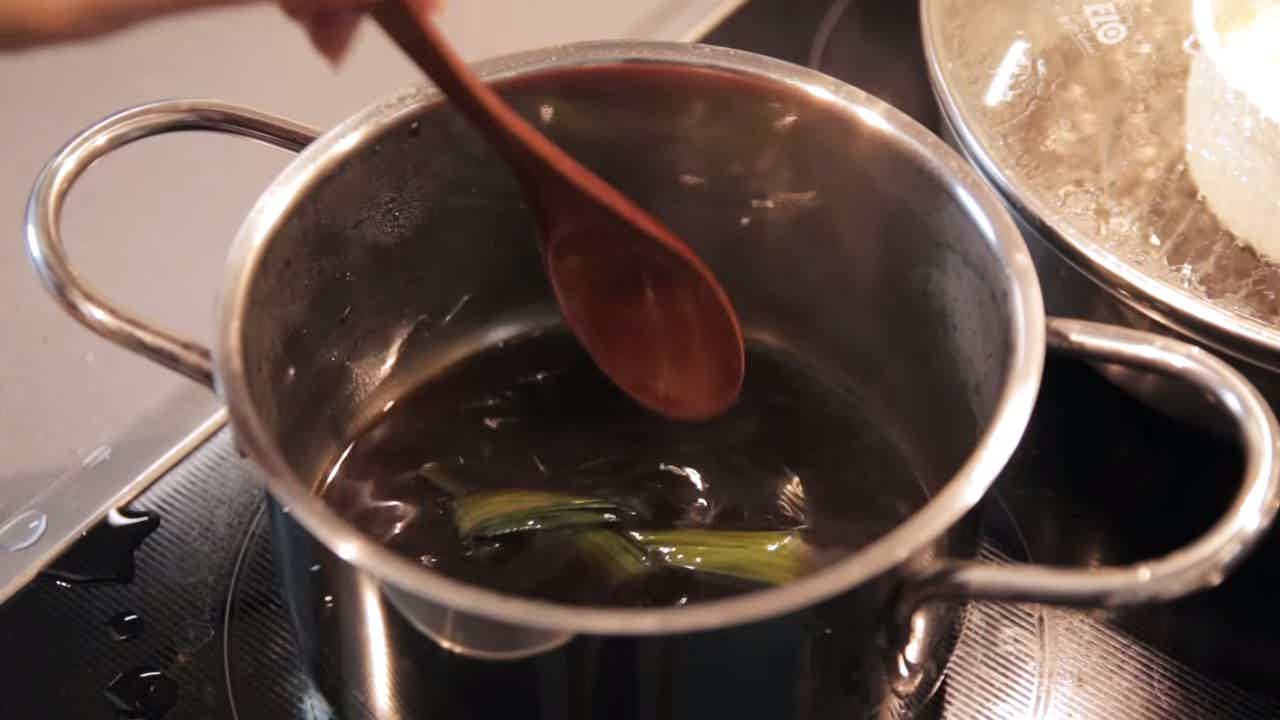 Step 2 of 5
Dissolve palm sugar in a bit of water together with a piece of knotted pandan leaf at low heat. Set aside.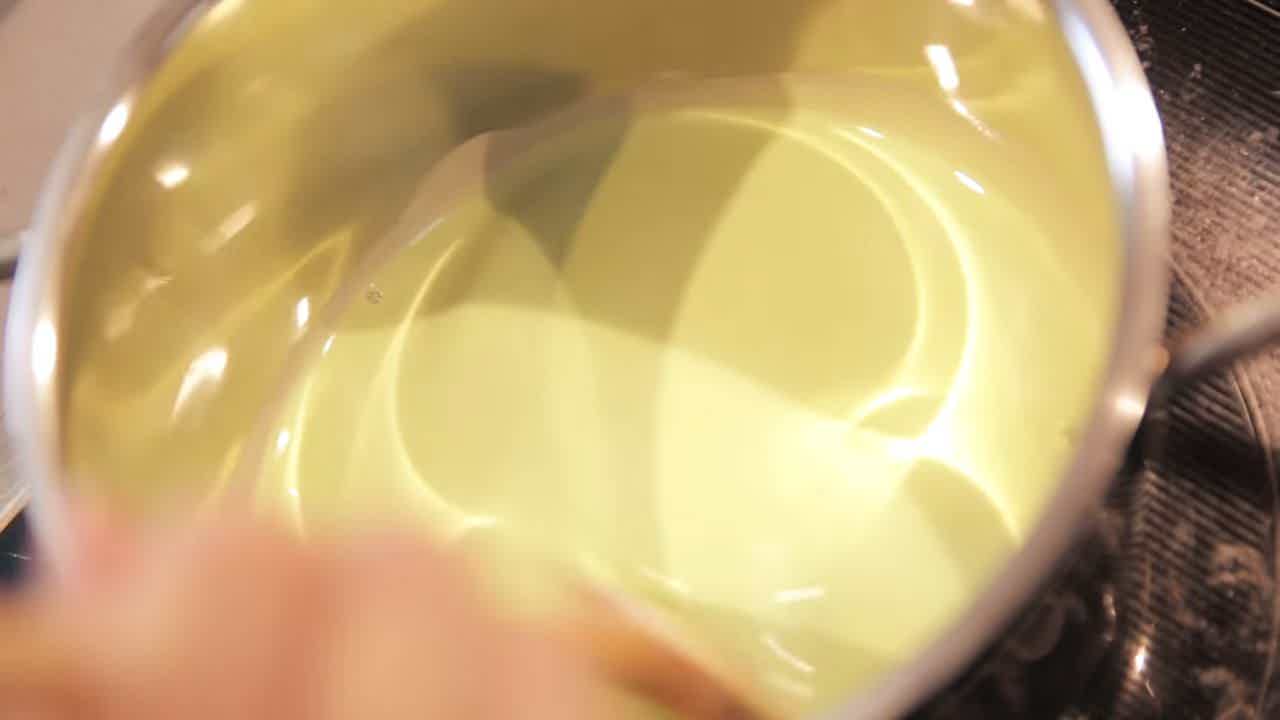 Step 3 of 5
Blend pandan leaves with a bit of water to get pandan extract. Mix rice flour, corn flour, mung bean flour, salt and pandan extract together. Pour mixture into a pot and cook over low heat until it thickens and becomes glossy.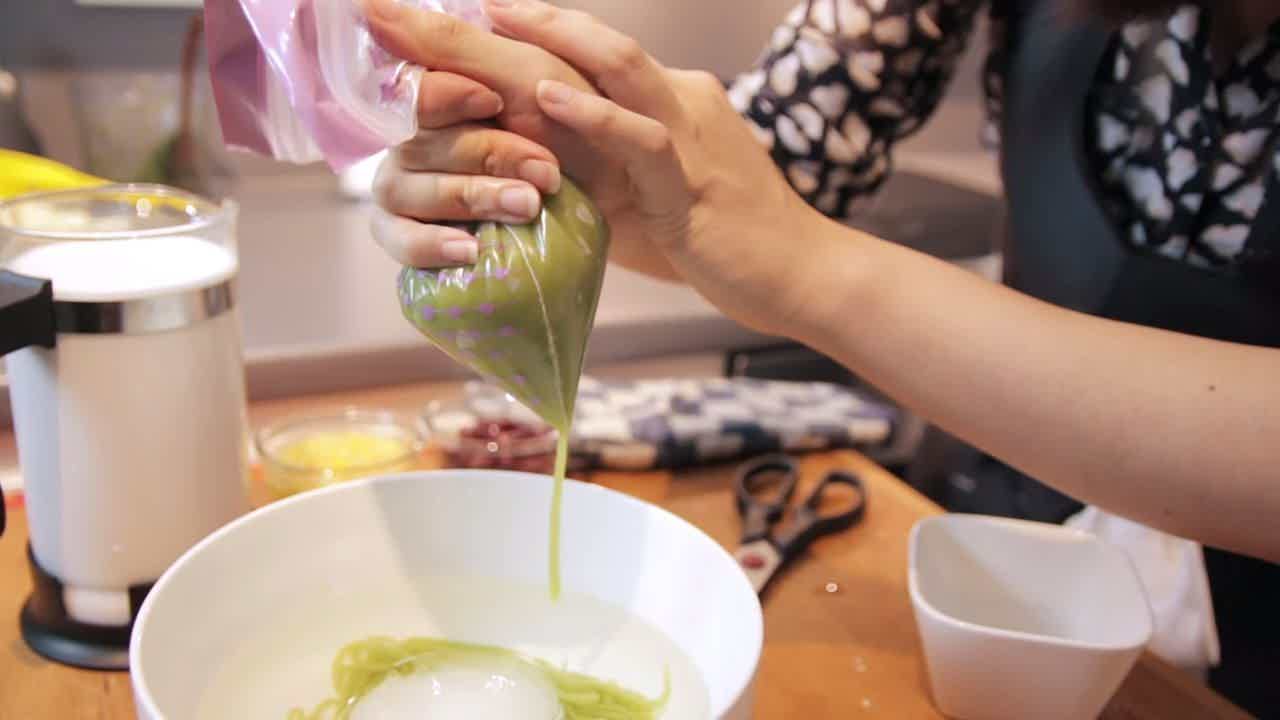 Step 4 of 5
Prepare a bowl of water with some ice cubes. Put mixture into the side of a plastic bag and snip off the tip. Squeeze plastic bag to allow strands of rice flour jelly to drop into the bowl of cold water.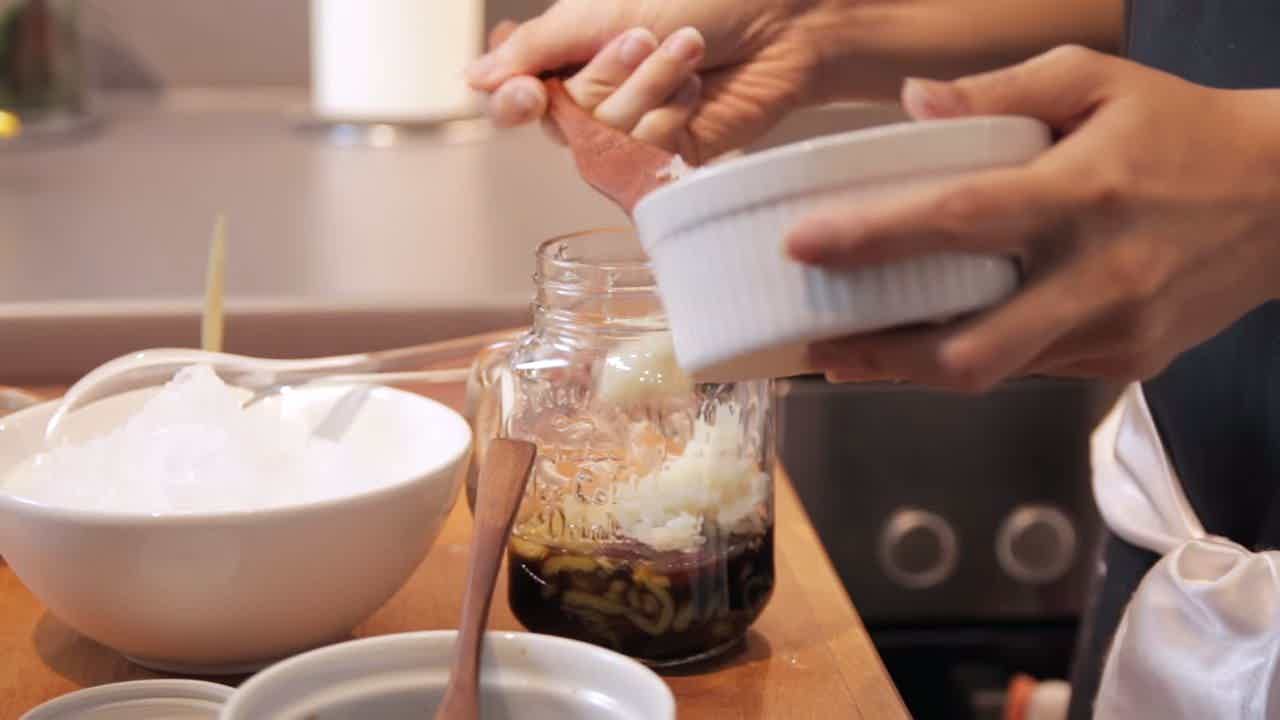 Step 5 of 5
In a glass or mug, place some palm sugar, rice flour jelly, cream corn, kidney beans and some glutinous rice. Top up with ice cubes and coconut milk which had been added with a pinch of salt and diluted with a bit of water.
Published: August 14, 2016