Based on 1274 ratings Watch Now
Ingredients
A
300 g

banana(s)
50 g

rice flour
50 g

wheat flour
0.25 tsp

salt
0.25 tsp

baking soda
1 tbsp

sugar
Background
There are so many different types of kuihs in Malaysia. Cekodok Pisang is one of them. It is made using overripe bananas for its natural sweetness. One can have it for breakfast or as a tea time snack as it goes well with a cup of tea or coffee.
As you attempt this recipe, you would realise that it is difficult to mould the dough as it is rather soft and gooey. My tip would be as mentioned in the video. Therein I'm using two metal spoons. The spoon which is used to shape the banana balls has to be dipped in hot oil. Besides that, you need to allow the dough to sink and cook for about 5 seconds to create a crust. Use the spoon which was dipped in oil to lightly remove the dough from sticking to the pot.
Fried Banana Balls is also known as: Cekodok PisangKuih KodokJemput-jemput PisangCucur Pisang
Steps
Step 1/3
Mash bananas with a fork until smooth.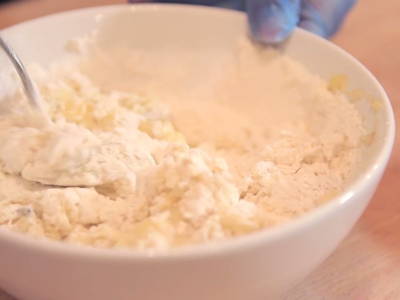 Step 2/3
Mix all ingredients (except sugar) to the mashed bananas. Adding sugar just before frying makes the banana balls crispier on the outside. Adjust the sweetness accordingly.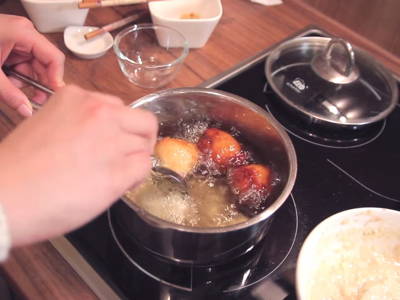 Step 3/3
Heat up oil over medium to high heat. Put a spoonful of banana mixture into the hot oil. Allow it to sink and using another spoon, try to loosen the mixture. Once loosen, it should float. Shape the mixture quickly into balls using a spoon. Fry until golden brown.