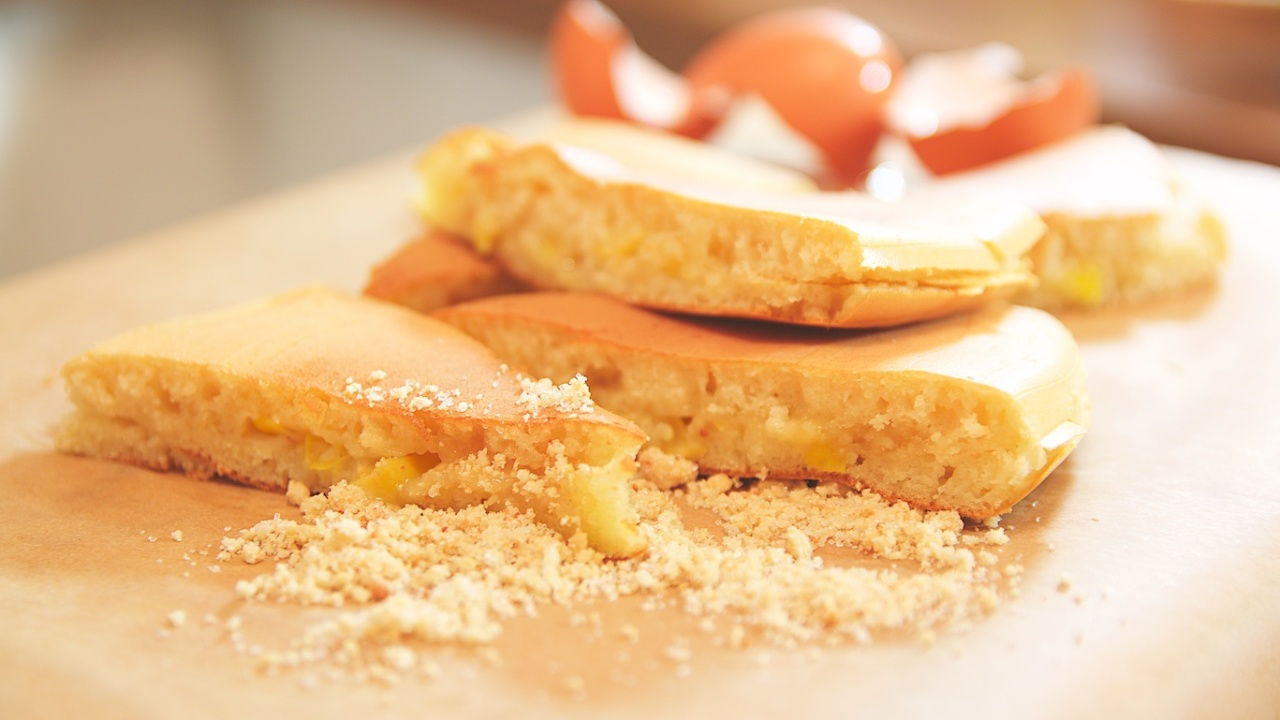 Apam Balik
'Apam balik' is a Southeast Asian fluffy pancake with cream corn and peanuts. This soft pancake which is usually made to order has a thick surface with thin and crispy side. These days, apam balik comes in a variety of sweet or savoury fillings.
Preparation 15 mins
Cooking 15 mins
Terang bulan, Martabak Manis, Ban Jian Kuih, Min Jian Kueh, 曼煎糕
Malaysian, Singaporean, Indonesian, Bruneian
---
Ingredients
200

ml

milk

60

ml

oil

2

egg(s)

160

g

wheat flour

3

tsp

baking powder

1⁄2

tsp

salt

25

g

butter

3

tbsp

creamed corn

45

g

sugar

3

tbsp

peanuts
---
Community Food Snaps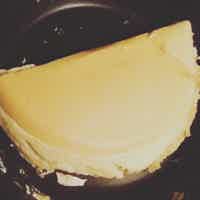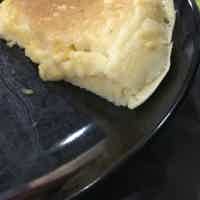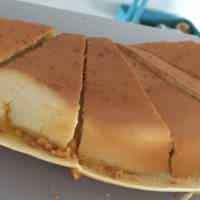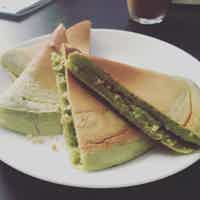 ---
Background
Apam balik (literally means overturned pancake) is made out of simple ingredients. Instead of baking the batter, it is cooked in a pan and done within minutes. Also known as 'min jian kueh' in Singapore or 'martabak manis' in Indonesia, this pancake is not really sweet. The sweetness is then supported with a hint of saltiness. Cream corn which is added further enhances the taste of the pancake.
In Southeast Asia, apam balik is usually sold at specialist roadside stalls or at night markets. Check out the stall which sells apam balik in the night market here.
Which flour to use?
Apam balik uses plain wheat flour. It does require a small amount of gluten to obtain the soft and fluffy texture. To be specific, use wheat flour meant for making cakes.
How to make the side cripsy?
Use a nonstick pan which is slight higher (ca. 1 inch) than the one shown in the video. Heat the pan at low heat, then pour the batter into the middle of the pan. Carefully spread the batter to the side of the pan using a spoon. Continue cooking as recommended in the recipe steps below. The thin layer of batter at the side of the pan will be crispy.
Ratio of sugar and peanuts
Use a ratio of 1:1. when it comes to the amount of sugar and crushed peanuts. However, be generous with the filling. Sprinkle enough sugar and peanuts mixture to cover the batter.
There are actually two versions of apam balik: One has a thin and crispy crust while the other is slightly thicker in texture although the filling for both types remained the same. I prefer the latter as I find it more palatable with the tinge of saltiness from the butter, crunchiness of the peanuts, sweetness of the cream corn and sugar in every bite. It is especially good when eaten while it is still warm, fresh from the pan.
---
Steps to Prepare
Step 1 of 4
200

ml

milk

60

ml

oil

2

egg(s)

160

g

wheat flour

3

tsp

baking powder

1⁄2

tsp

salt
Mix milk, oil and egg together. Sift flour, baking powder and salt into the mixture. Stir well until all ingredients are combined evenly.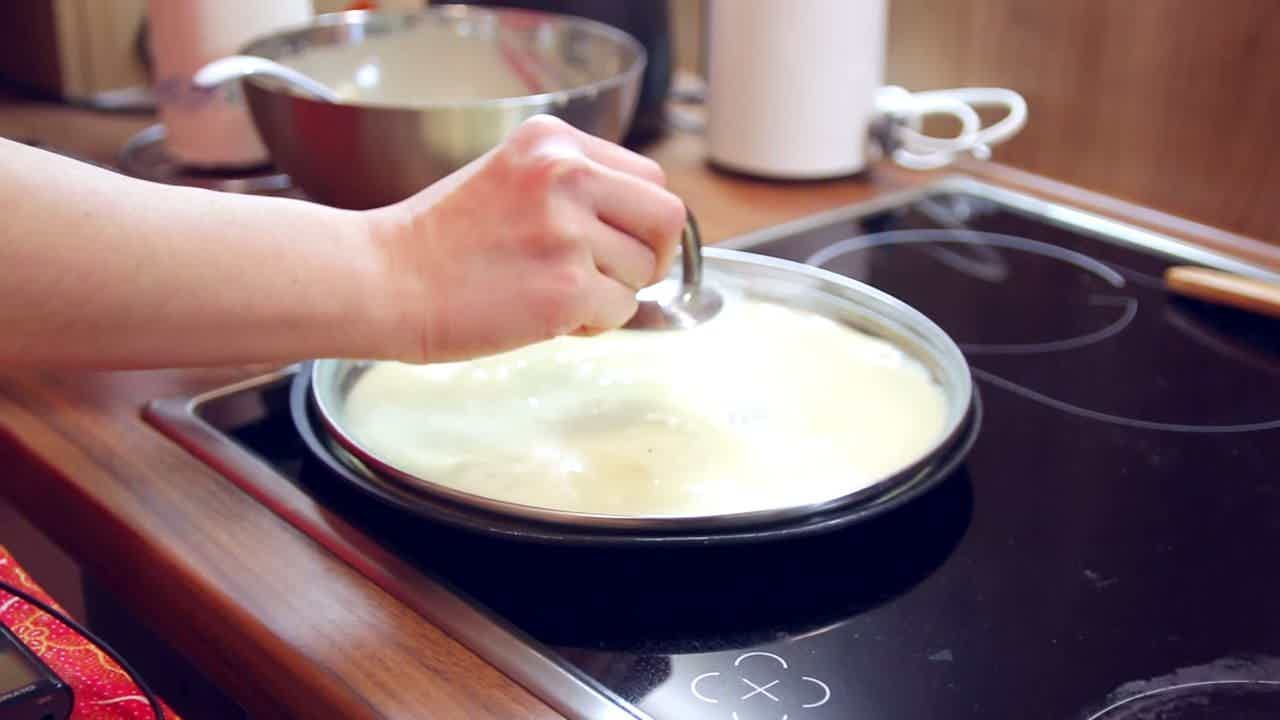 Step 2 of 4
Spread some batter onto the pan. Spread a thin layer of batter to the side of the pan. Cover the pan for 30-60 seconds until small air bubbles appear.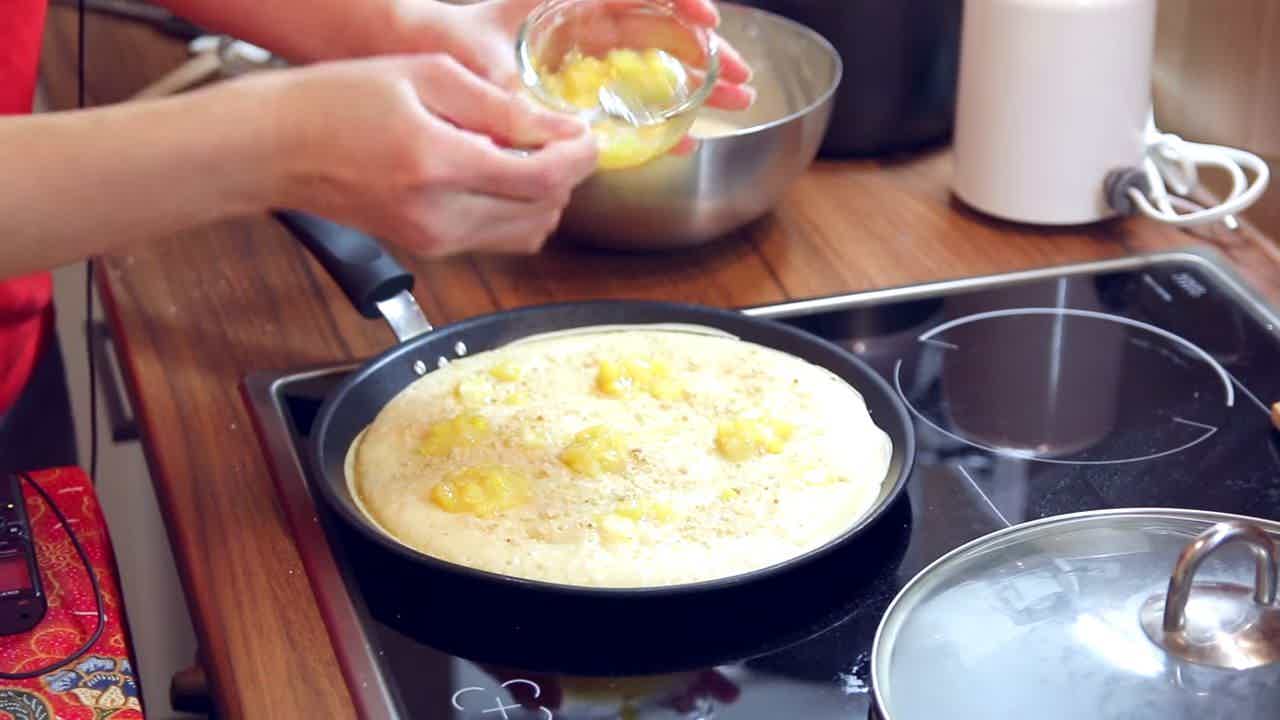 Step 3 of 4
25

g

butter

3

tbsp

creamed corn

45

g

sugar

3

tbsp

peanuts
Add butter, cream corn, crushed peanuts and sugar onto the pancake. Fold the pancake into half once the bottom surface is browned.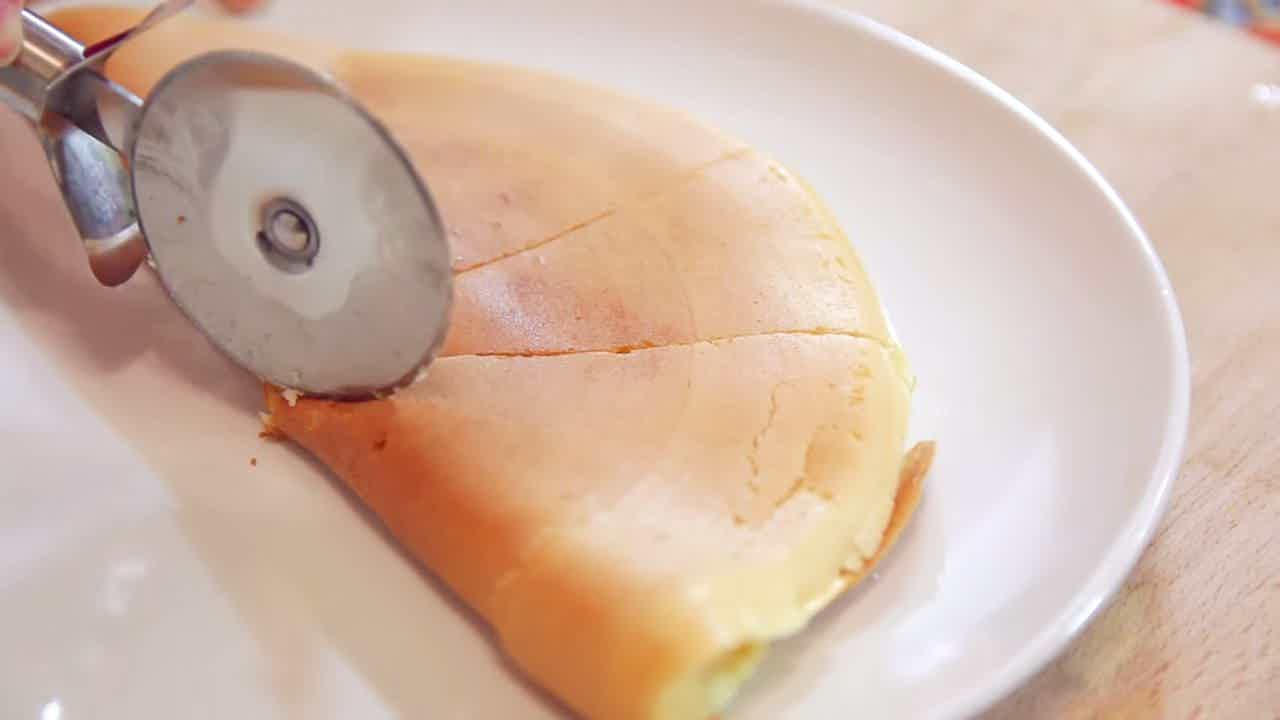 Step 4 of 4
Cut into wedges and best eaten when it is warm.
Published: April 12, 2015
---
1 Discussions
Give us your opinion!
Log in
and start posting.