Based on 2830 ratings Watch Now
Ingredients
A
1 tsp

soy sauce
1 tsp

sesame oil
1 tsp

shaoxing wine
0.5 cm

ginger
100 g

pork
100 g

prawns
—

pepper
—

salt
—

sugar
—

wantan wraps
Background
I personally love this soup version especially after a long haul flight as it somehow gives me a comforting feeling.
In this recipe, I opted for wantan wrap bought from the store. Preparation of this dish is pretty simple. However, wrapping wantans can be pretty tricky as water is used to seal the wrap. Too much water might cause the wrap to tear.
If you do not like wantans in soup, you can opt to have them fried instead. Serve with some sweet chilli sauce. You will love its crispiness. Have fun wrapping these delicious dumplings. This recipe yields around 14 to 16 pieces of wantans. Check out the wantan noodles recipe on the website too.
Wantan Soup with Meat and Prawn Filling is also known as: Wonton SoupWantan Soup馄饨云吞抄手清汤
Steps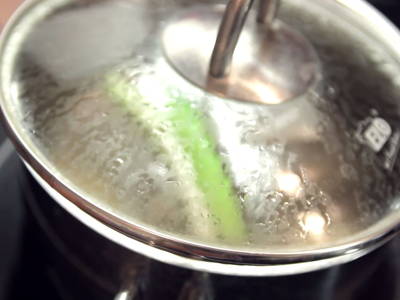 Step 1/4
Boil water with spring onions and anchovies.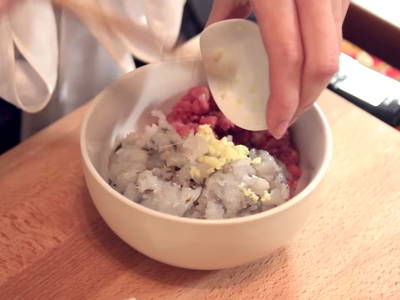 Step 2/4
Prepare 'wantan' filling by mixing minced meat, minced prawns, soy sauce, sesame oil, shao xing wine, ginger, salt and sugar. Mix well until it creates a sticky or starchy texture.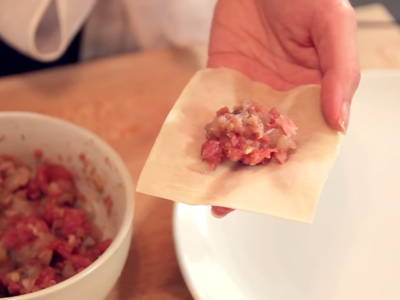 Step 3/4
Fill 'wantan' wraps with 1 tablespoon of filling. Secure the 'wantan' wrap by brushing a bit of water before closing the wrap.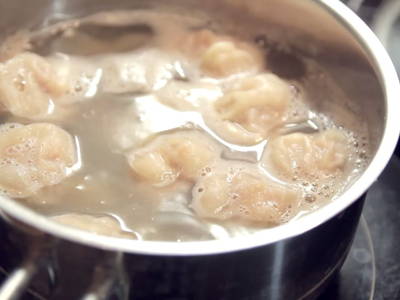 Step 4/4
In the soup with spring onions and anchovies, boil 'wantans' over medium heat until they float. Optionally, add some white pepper and salt to taste.