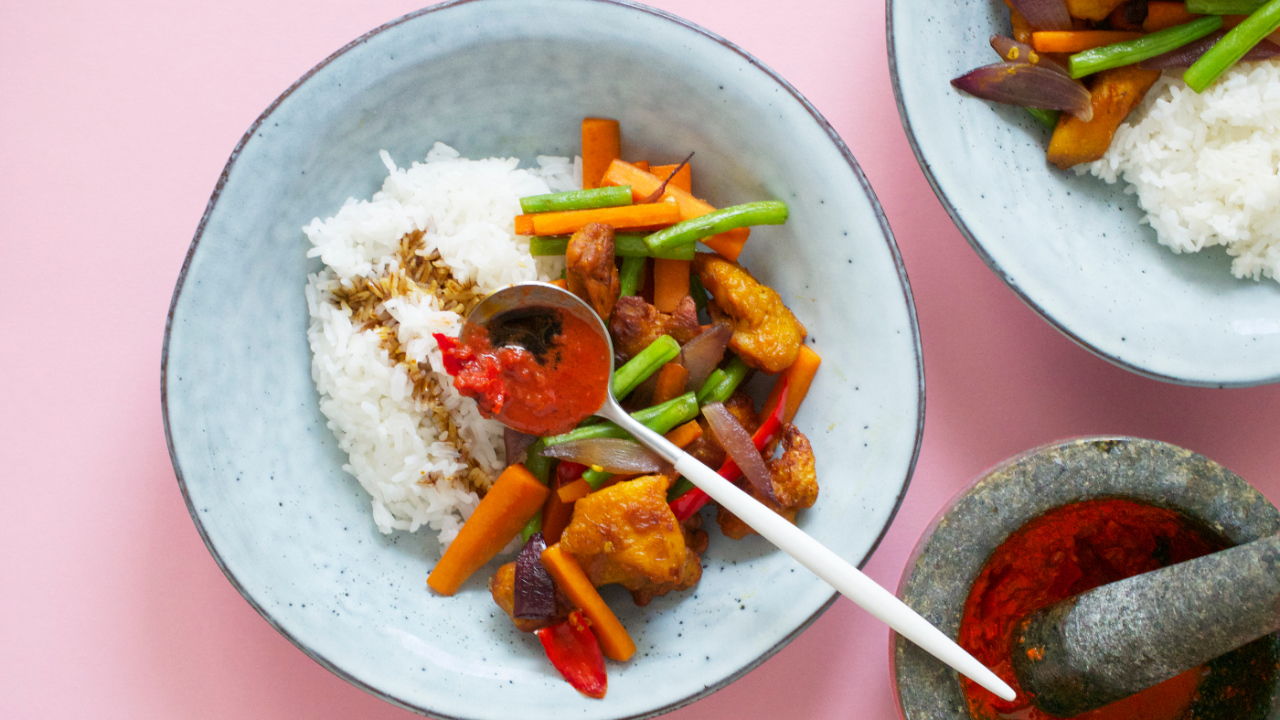 Turmeric Chicken
Turmeric chicken stir-fry is crunchy, spicy and extremely appetizing. Turmeric which is known for its health benefits presents a beautiful aroma and a dazzling shade of yellow to the dish. Paired with crunchy carrots and French beans, this is a healthy and wholesome dish.
Preparation 10 mins
Cooking 20 mins
---
Ingredients
1

red onion(s)

30

french beans

1

carrot(s)

1

chilli peppers (fresh)

220

g

chicken meat

2

tbsp

tapioca flour

2

tbsp

rice flour

1

tbsp

turmeric powder

3⁄4

tbsp

salt

1⁄4

tbsp

sugar

8

tbsp

water

—

oil
---
Community Food Snaps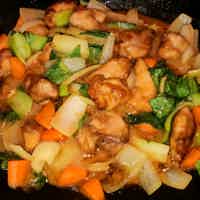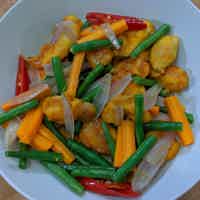 ---
Background
In the Malay language, 'ayam masak kunyit' translates to 'chicken cooked with turmeric'. As there is a trend for recipes using turmeric, give this chicken recipe a try. This quick turmeric stir-fry dish is one of my favourites week night dinner recipe because it's simple to prepare. Besides, it goes really well with rice or any grains. While ayam masak kunyit is a typical home cooked dish, it has become increasingly popular and is now sold in food trucks around Kuala Lumpur, the capital city of Malaysia. One needs to wait in queue to get a pack of these golden chicken pieces with rice.
Now that we know it's easy to prepare, let's take a look at the substitutes for the ingredients and tips to make the best turmeric chicken stir-fry.
Fresh turmeric
Fresh turmeric is the best option for this recipe. While it is a bit messy compared to using turmeric powder, fresh turmeric gives the golden pigment and earthy fragrance. It needs to be pounded until it reaches a paste-like consistency. Do use gloves to avoid staining your fingers. 1 tablespoon of turmeric powder may be substituted with ca. 2 tablespoons of fresh root.
Grill, air fry or bake chicken instead
This recipe requires the chicken pieces to be pan fried until crispy. For the health conscious, less oil may be used when grilling them. Otherwise, I'd recommend baking or air frying the chicken pieces instead.
Non-spicy dish
Adding chillies to the dish may make it quite spicy. Do remove the membranes and seeds of the chillies to reduce the heat. It may also be substituted with capsicum.
Extra spice and heat
This dish is rather dry with almost no gravy. It is usually served with some sambal belacan. The spiciness of the sambal belacan may be reduced by adding some capsicum. While it is not typical to have capsicum in the pungent chilli sauce, the addition actually makes it sweeter.
---
Steps to Prepare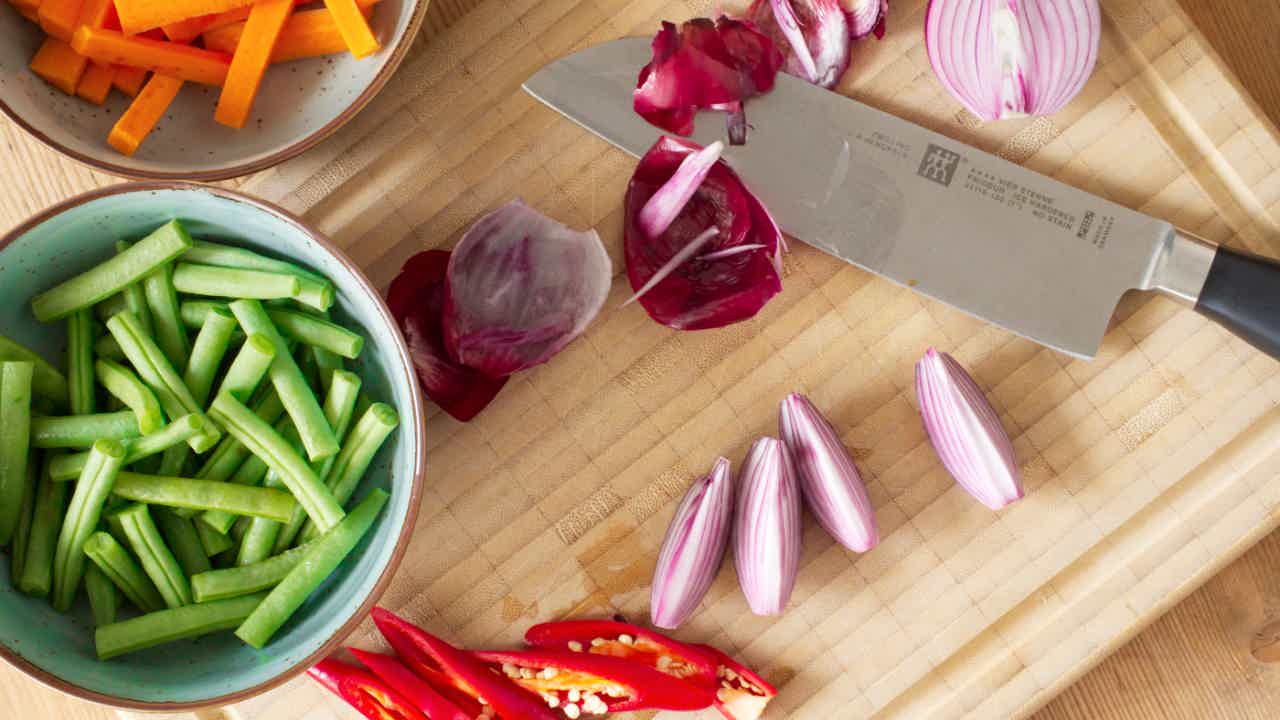 Step 1 of 4
1

red onion(s)

30

french beans

1

carrot(s)

1

chilli peppers (fresh)
Cut carrots into thick strips and french beans into lengths of ca. 4cm. Slice chillies diagonally. Chop shallots into wedges. Set aside.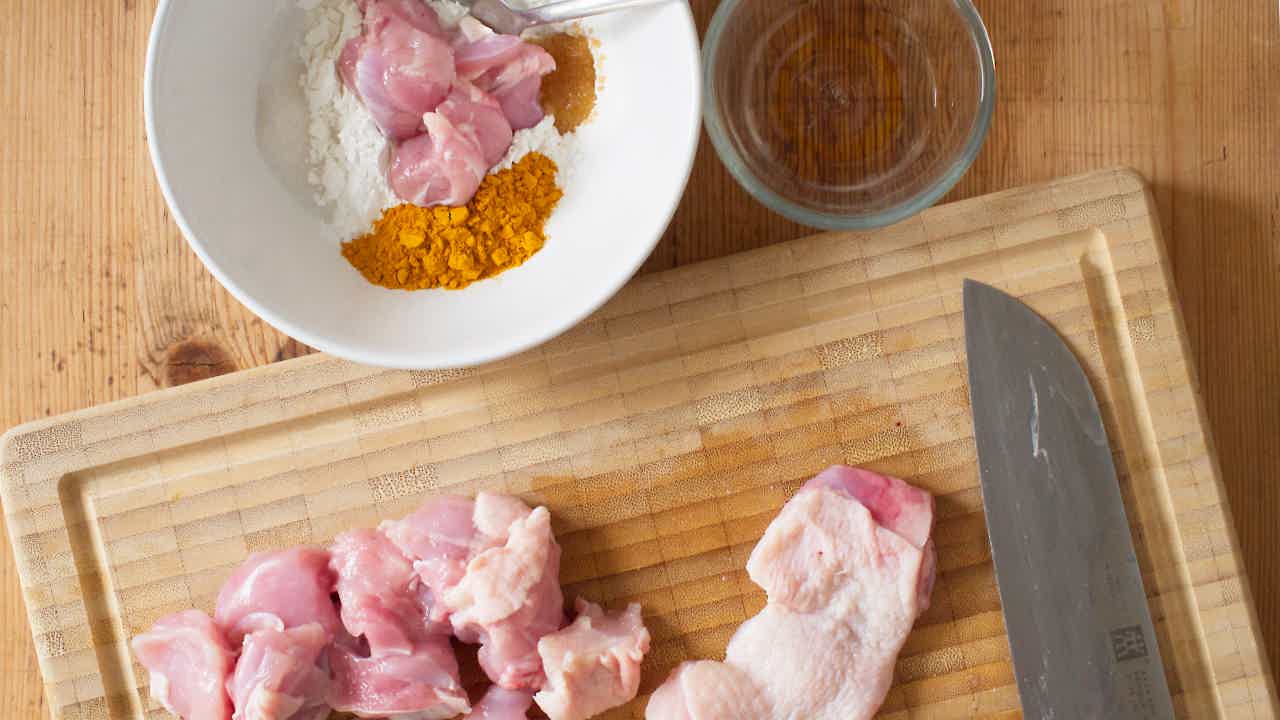 Step 2 of 4
220

g

chicken meat

2

tbsp

tapioca flour

2

tbsp

rice flour

1

tbsp

turmeric powder

3⁄4

tbsp

salt

1⁄4

tbsp

sugar

4

tbsp

water
Cut chicken into bite-sized pieces. Marinate chicken with tapioca flour, rice flour, turmeric powder, salt, sugar and water for 15 minutes.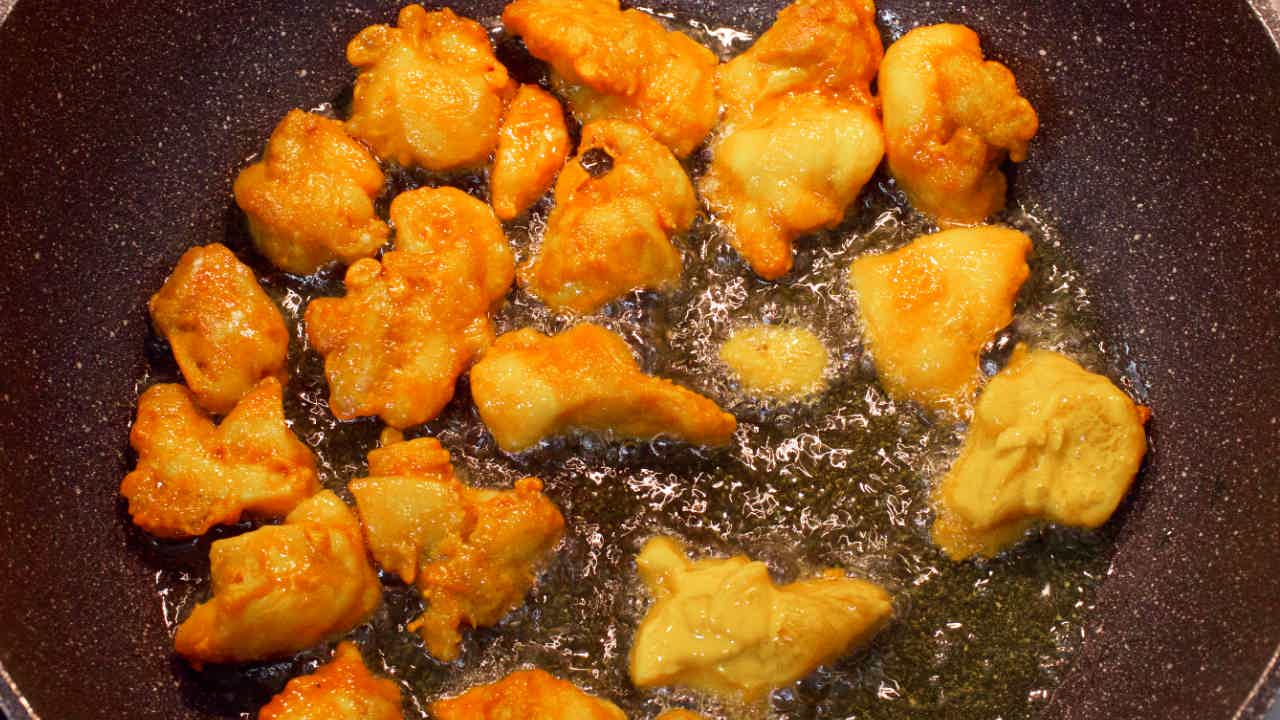 Step 3 of 4
In a pan placed over medium heat, add enough oil to fry chicken pieces. To test if the oil is heated to the right temperature, add a droplet of turmeric mixture. If it sizzles immediately it touches the oil, add chicken pieces and fry until golden brown. Then, set aside.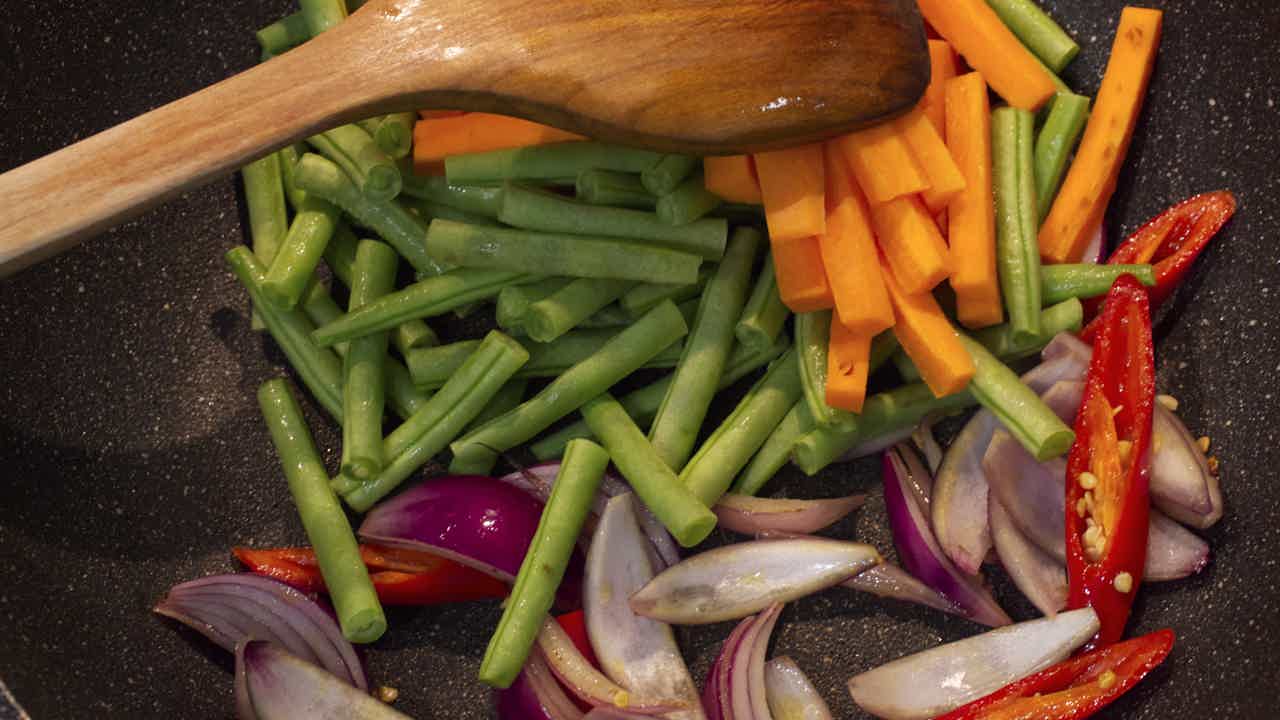 Step 4 of 4
Discard all the oil used for frying chicken. Add water into the pan along with carrots and french beans. Sauté over medium heat. Add shallots. Sauté until vegetables are soft, according to your preference. Turn off the stove. Toss the fried chicken pieces together with the vegetables. Serve with white rice.
---
1 Discussions
Give us your opinion!
Log in
and start posting.
11 days ago
What's the purpose of using tapioca and rice flour? Can I just use corn starch?

11 days ago
You can replace tapioca flour with corn starch or only use corn starch. The combination is how it's done in a Malay kitchen and it does make the batter crispier when fried.