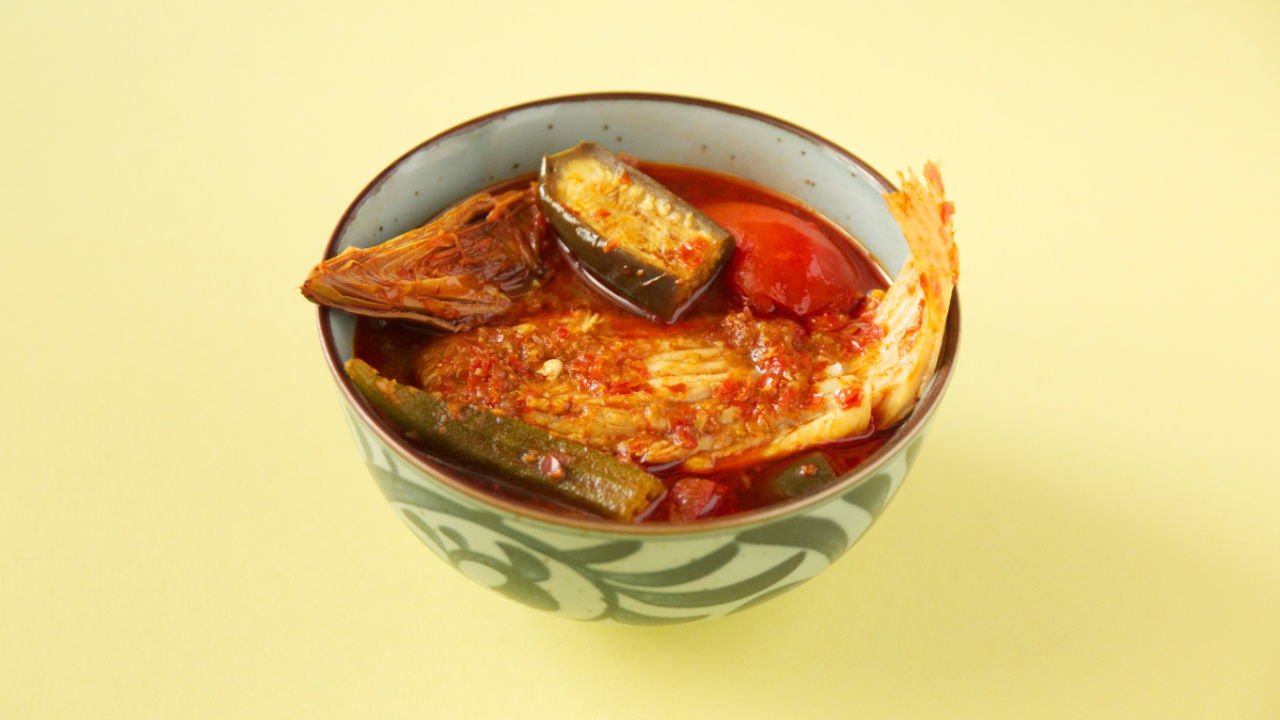 Asam Pedas Ikan Pari
A classic Malay and Minangkabau dish, Asam Pedas is a popular dish in Malaysia such as the state of Malacca. Literally translated to 'sour spicy', Asam Pedas fish curry is tangy, spicy and appetizing. This fish curry is best served with rice.
Preparation 20 mins
Cooking 30 mins
Asam Pedas Melaka, Fish in Asam Curry, Sour and Spicy Sting Ray Curry
Malaysian, Singaporean, Indonesian, Bruneian
---
Ingredients
---
Community Food Snaps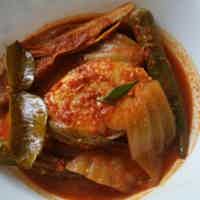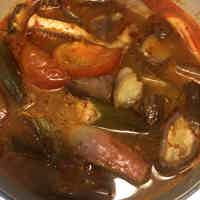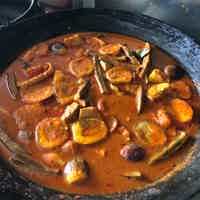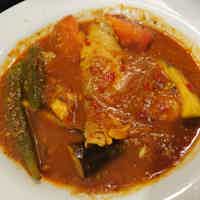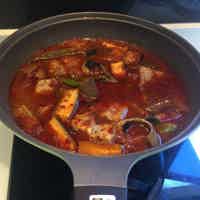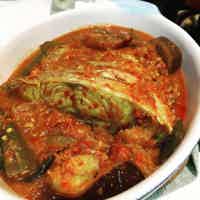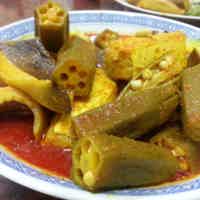 ---
Background
When it comes to my utmost favourite seafood curry, I can never refuse Asam pedas ikan pari or sour and spicy sting ray curry. The base flavour of asam pedas is sour and spicy. Made with homemade blended spices, the curry uses a variety vegetables too to sweeten the flavour. Preparing asam pedas is easy but specific ingredients are required. Read on to see how to prepare a decent asam pedas with substitutes!
Type of fishes
Just like grilled fish (Ikan Bakar), my personal favourite fish for these recipes is stingray. My husband enjoyed the curry a lot but he did suggest using a different type of fish because stingray does not have much flesh.
The soft flesh of the stingray soaks up the curry perfectly, unlike other fishes. However, if it is not possible to obtain stingray or skate, replace it with any white fishes like red snapper or sea bass. A viewer prepared asam pedas with salmon and it worked just fine too!
Important ingredients and substitutes
The special ingredients are tamarind peel, ginger torch flower and Vietnamese coriander aka laksa leaves. These ingredients are the ones that create the special 'asam pedas' taste and aroma.
Having said that, I understand that in many countries, tamarind peel, ginger torch flower and Vietnamese coriander are not available. Do not let that hold you back from making this dish. As the sourness of the dish is really important, you need to have tamarind pulp or tamarind paste, at least. A good balance of sourness, saltiness, sweetness and spiciness can make a good 'asam pedas' dish.
Tips to improve the flavour of Asam Pedas
Asam pedas ikan pari is one dish that tastes better with every mouthful. Hence, I would not mind letting it sit for 2-3 hours after it is ready as the taste gets more flavourful as time passes. Remember to simmer the curry until it is slightly thicker for the optimum flavour.
---
Steps to Prepare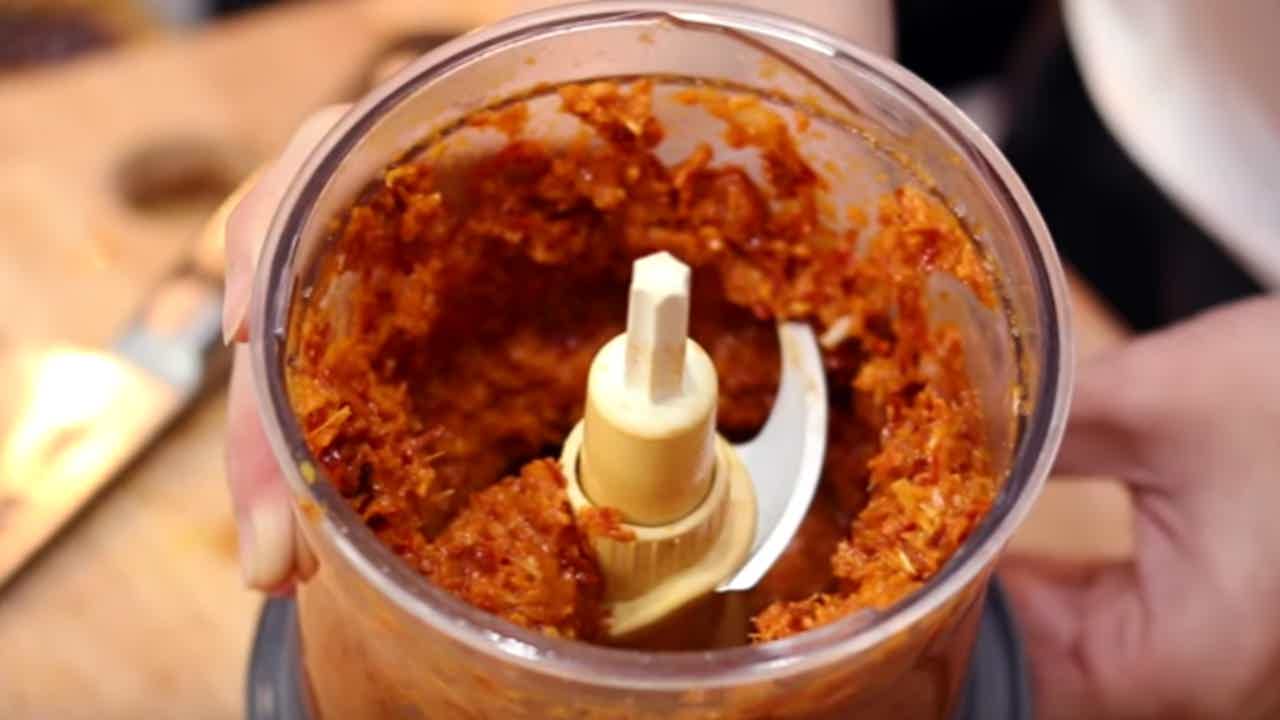 Step 1 of 5
Blend the ingredients listed until it becomes a paste. If needed, add 1 tablespoon of water to ease the blending process.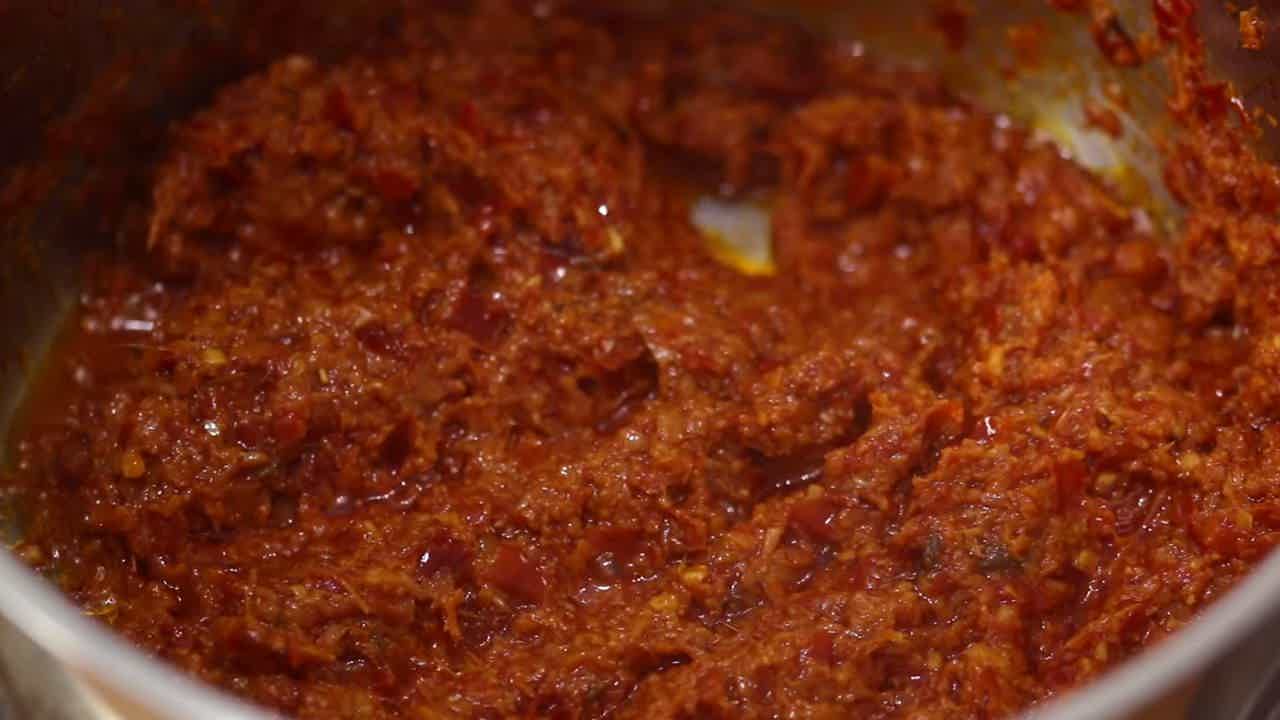 Step 2 of 5
1

ginger torch flower

4

tbsp

oil
Heat oil over medium heat to sauté blended ingredients. Once the oil separates from the blended ingredients,add ginger torch flower. Continue sautéing ingredients for another 30 seconds or until fragrant.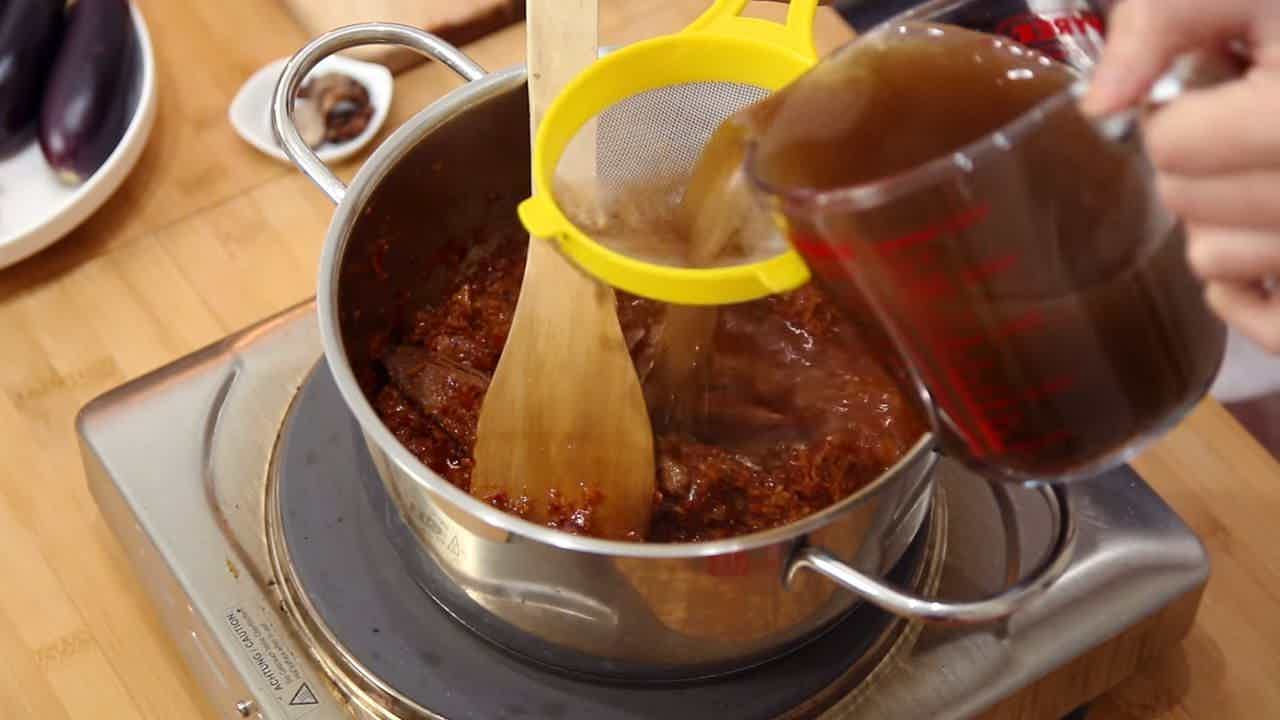 Step 3 of 5
2

tbsp

tamarind pulp

500

ml

water

3

tamarind peel(s)
Soak tamarind pulp in warm water for 10 minutes. Run tamarind pulp water through a sieve and add to pot. Also, add tamarind peels to the curry.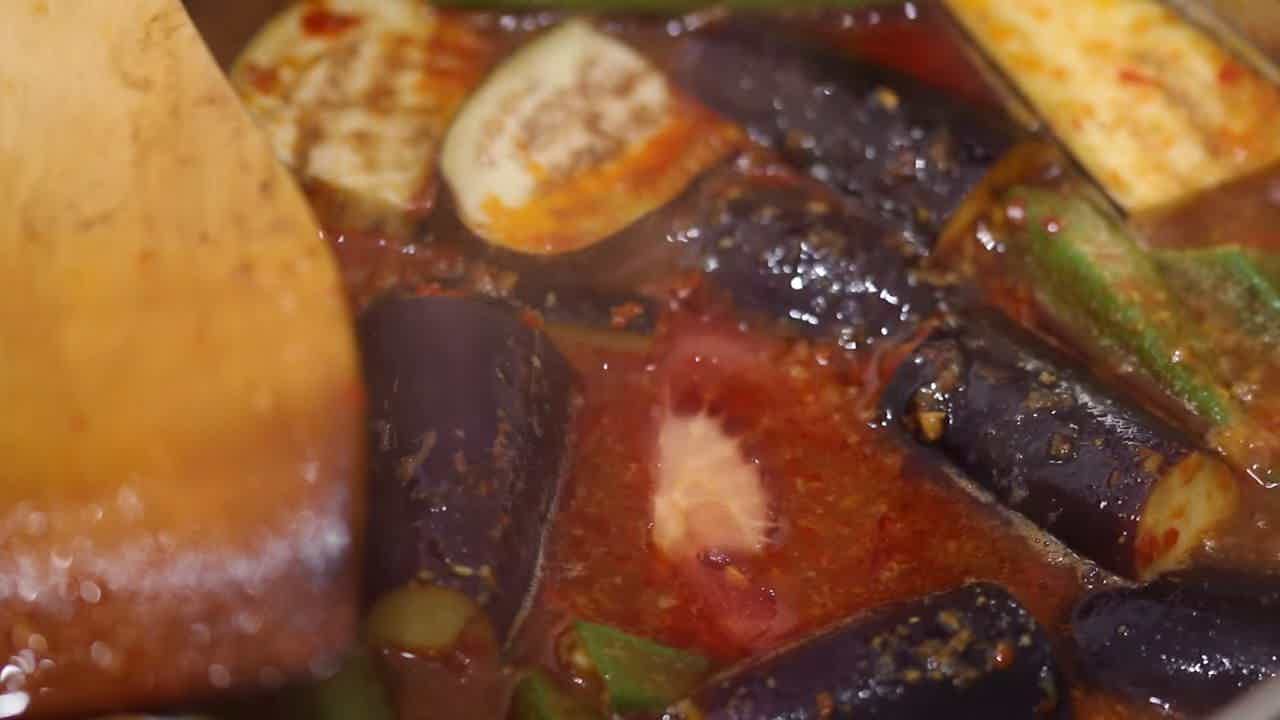 Step 4 of 5
3

aubergine (Indian)

4

ladies' fingers

1

tomato(es)

sugar

salt
Chop aubergine, ladies fingers and tomatoes into bite size pieces. Increase heat to its highest. Once gravy begins to boil, add the vegetables into the pot. Add sugar and salt to taste.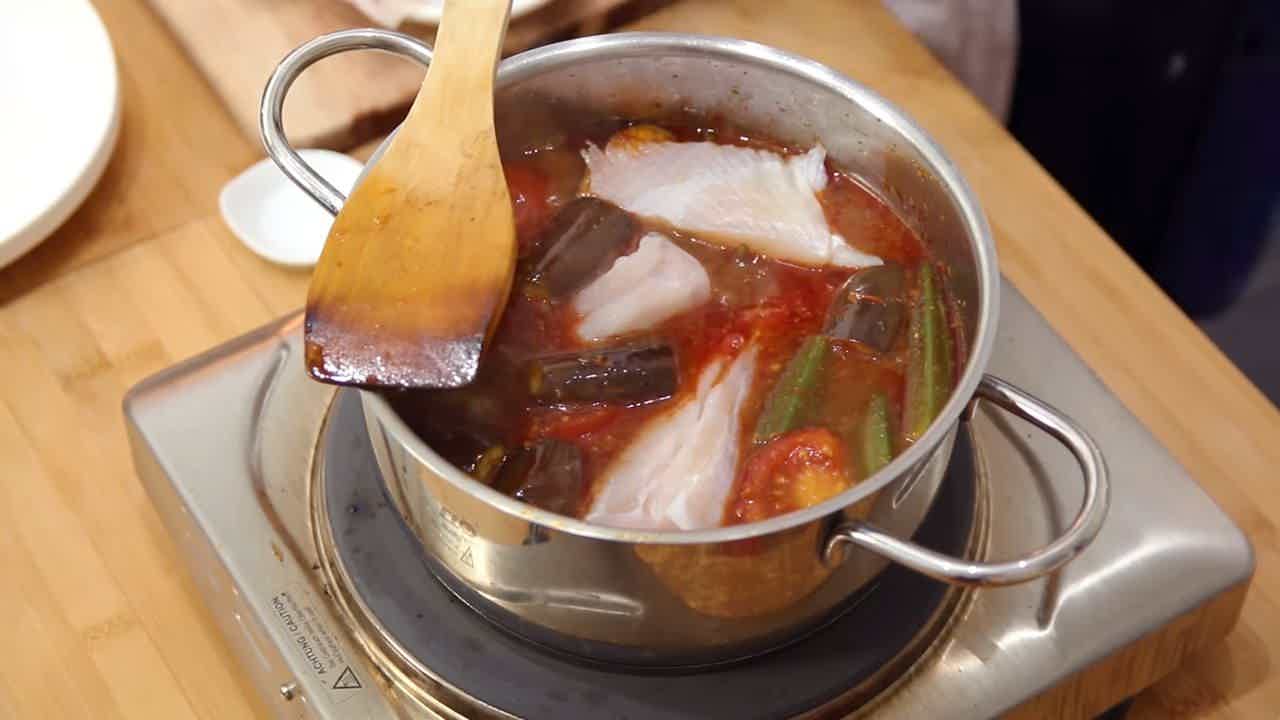 Step 5 of 5
200

g

fish

4

kaffir lime leaves
Then, add fish to the pot and let it simmer for 10 minutes or until fish is cooked. Bruise some lime leaves and add to pot. Serve with steamed white rice.
---
0 Discussions
Give us your opinion!
Log in
and start posting.