Sayur lodeh is a simple vegetable stew in coconut milk. This dish originated from Indonesia with links to the Javanese cuisine. Just like many Indonesian dishes, sayur lodeh is also very popular among Malaysians and Singaporeans.
This Johor specialtyis much loved by the Malay community and is a classic Hari Raya (Eid) celebration dish.
There are several types of sayur lodeh found in Malaysia. This simple recipe is from the state of Johor where it contains lemongrass and does not require sautéing of spices. The dish isn't only vegetarian but is also vegan. If you are looking for an appetizing vegetable dish, this is the dish to try.
What is 'sayur lodeh' in English?
Sayur means vegetables in both the Indonesian and Malay languages. Meanwhile, lodeh directly describes a vegetable dish cooked in coconut milk until it softens.
Why is this the best sayur lodeh recipe?
This recipe is extremely simple and does not require specific methods to perfect the dish. When it comes to making the best sayur lodeh, you need to ensure a good balance of flavours and creaminess of the coconut milk.
Too much coconut milk will make the dish overwhelmingly rich. This recipe delivers the right ratio to recreate the authentic taste.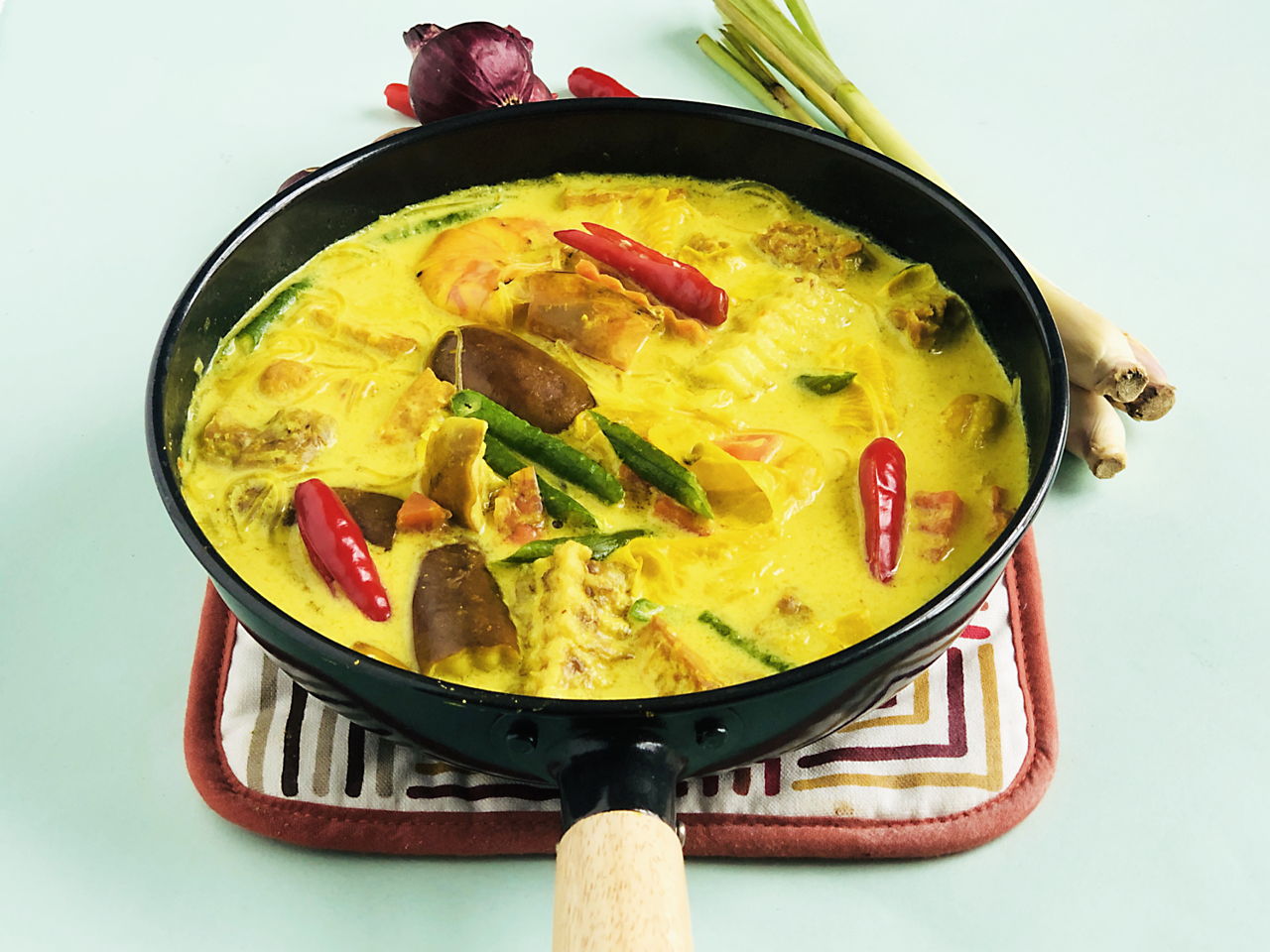 Is this dish spicy?
No. Chillies are optional. Therefore, it is possible to make the dish suitable for children. If you like a subtle heat to the dish, add some slices of Cayenne chillies. Typically, bird eye chillies are added for a spicier version. Either way, it will be delicious.
Substitute for coconut milk
Coconut milk is the primary ingredient in this recipe. It contributes to the creaminess of the dish. As a substitute, you can opt for soy milk or almond milk.
If you do not mind a non-vegan option, cow milk is also a suitable ingredient. Use the recommended amount suggested to replace the coconut milk.
Colourful vegetables
The dish is versatile as it accommodates various types of vegetables. Traditionally, jicama and potatoes are added but these days, many are more flexible with their selection.
Typical ingredients used are eggplants, long beans, tempeh and tofu. However, cabbage, carrot, corn and pumpkin are sometimes added too.
How to serve sayur lodeh?
Usually, sayur lodeh is served with compressed rice (nasi impit) which is exactly how I do so besides topping it with hard boiled eggs.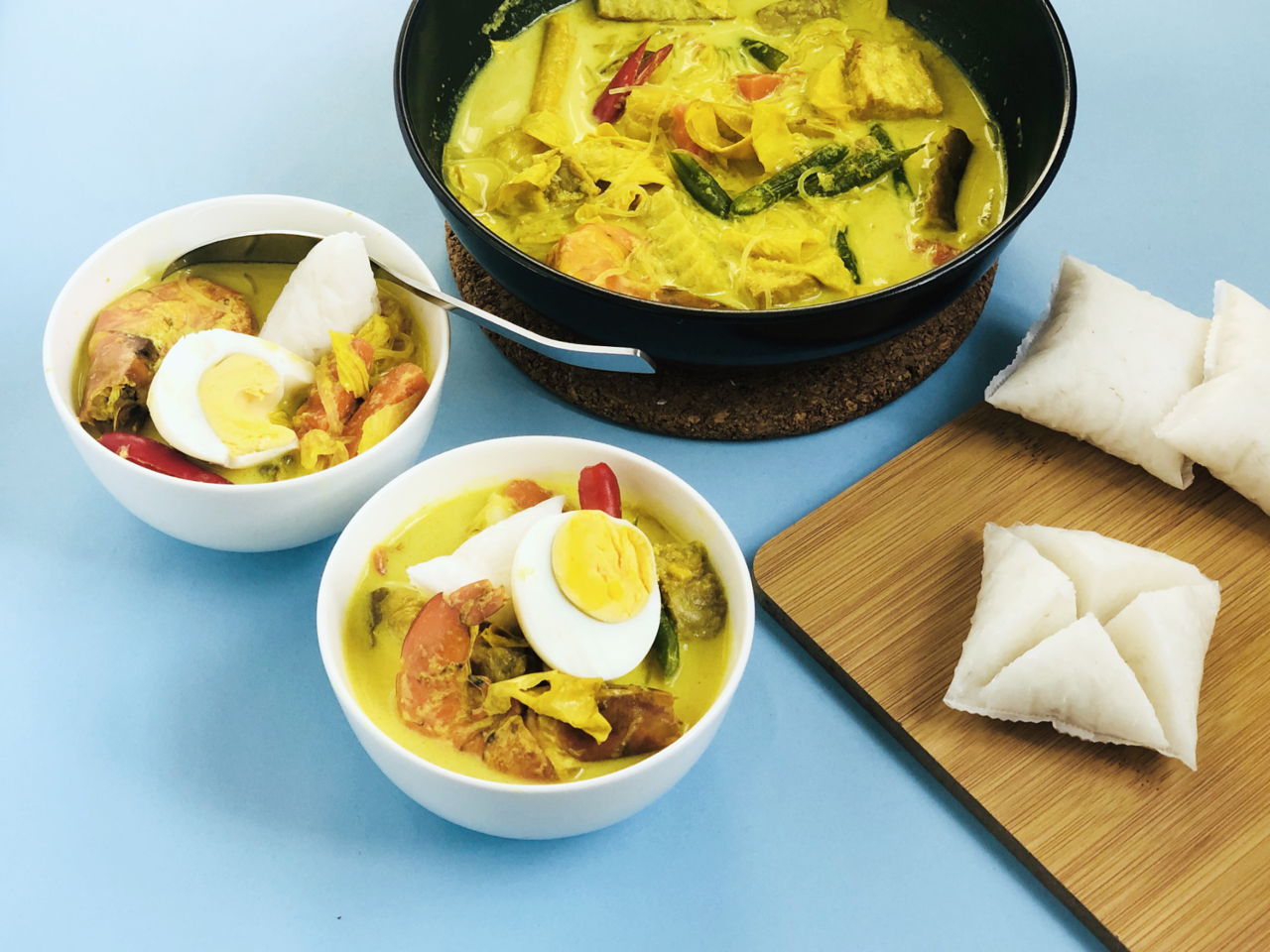 Besides that, you can serve it with your favourite sambal or peanut sauce.