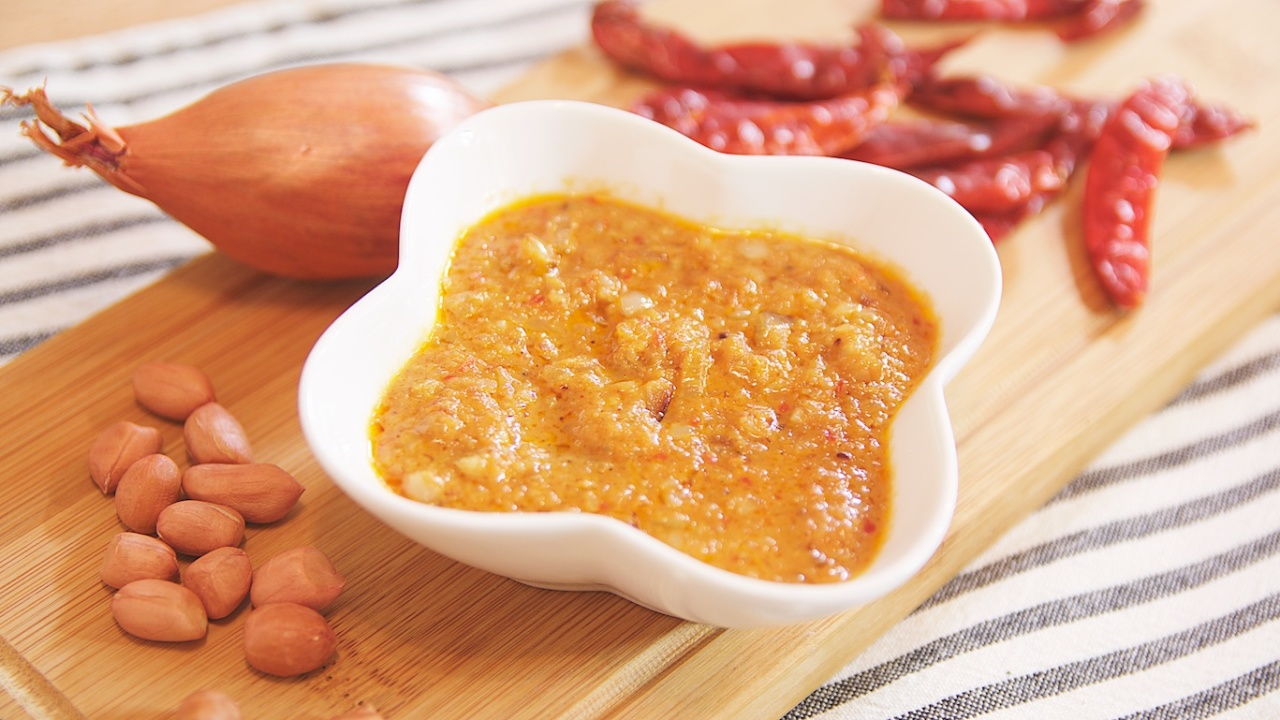 Malaysian Satay Peanut Sauce
Satay peanut sauce is a dipping sauce usually served with grilled skewered meat or compressed rice known as 'nasi impit' in the Malay language. This authentic savoury peanut sauce is sweetened with palm sugar and has a very subtle hint of sourness.
Preparation 20 mins
Cooking 50 mins
Malaysian, Singaporean, Thai, Indonesian
---
Ingredients
---
Journal Snaps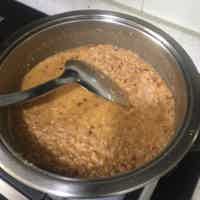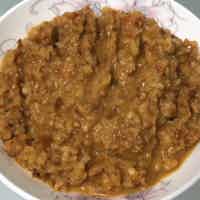 ---
Background
Satay sauce which is also called peanut sauce is a popular dip or gravy known worldwide. Often accompanied with grilled skewered meat (satay), the very mildly spicy yet sweet sauce with a subtle hint of sourness goes really well with skewered meat. Due to the freshly pounded peanuts in the sauce, it easily coats the marinated grilled meat. This delicious satay sauce cannot be compared with peanut sauces which uses peanut butter. The best satay peanut sauce must have a good balance of all the flavours namely sweetness, spiciness, sourness and savouriness to tantalize your taste buds.
This recipe has been tried and tested numerous times by viewers with very positive feedback.
Difference in Malaysian satay sauce
Since satay is available in many Southeast Asian countries, it is understandable that there are many variations of satay and peanut sauce. However, Malaysian satay sauce does not contain coconut milk or ingredients such as soy sauce or fish sauce.
Tips to remove the skin of peanuts
As shown in the video, the peanuts are soaked in water to soften its skin. That way, it would be easier to remove the skin. You can also fry the peanuts in oil. After that, wrap the peanuts with a clean kitchen towel and rub them among each other. The skin will fall off during the process. To save the hassle, roasted peanuts without skin can also be used.
Should I increase the amount to make more?
Yes! Just be mindful to constantly stir the sauce especially if you plan to double or triple the amount of ingredients. This is to prevent the sauce from being burned. Having the right proportion of ingredients would ensure a truly amazing and delicious peanut sauce.
How to store satay sauce?
Satay sauce can be made in advanced and kept refrigerated for up to 5 days. Otherwise, store it in the freezer for up to 6 months. Thaw the peanut sauce before using. You can either steam or microwave it shortly before serving.
This peanut sauce is certified delicious and is a must-try. My friends renamed this recipe, "Grace's awesome peanut sauce" because of its delectable taste and has given it a two thumbs up! Give it a shot and tell me what you think.
---
Steps to Prepare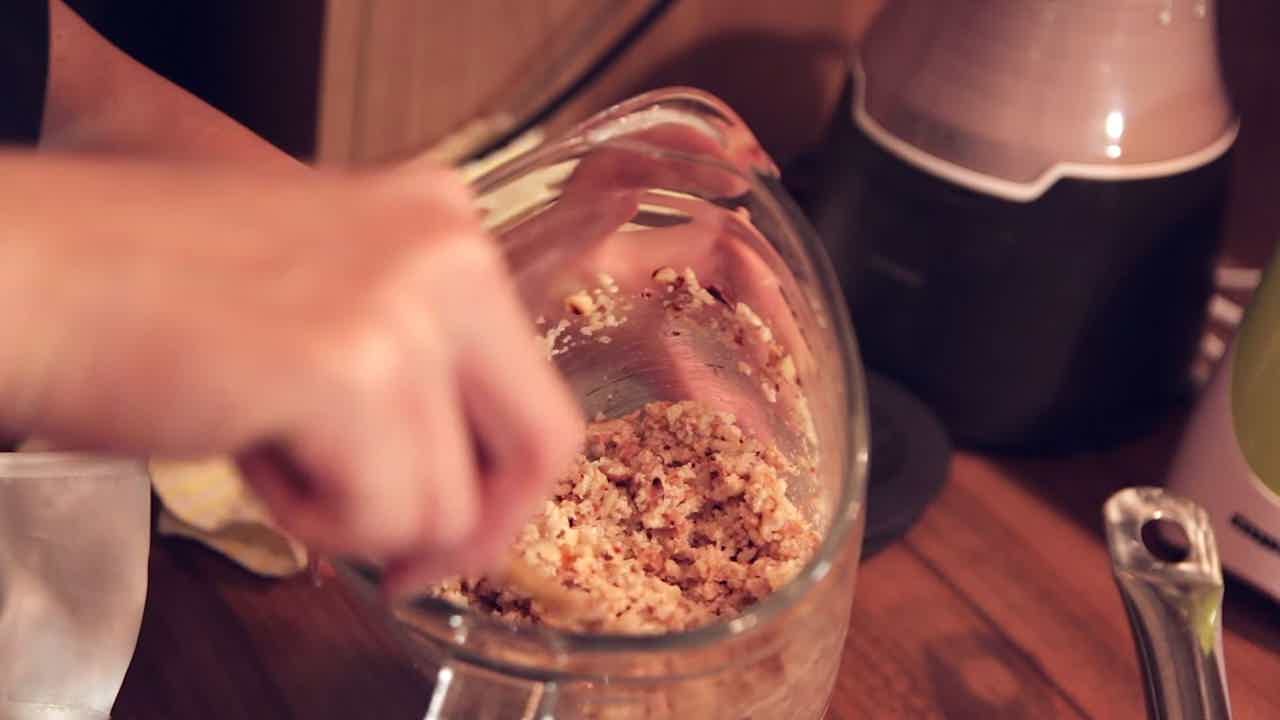 Step 1 of 4
Toast peanuts in a pan without oil until fragrant. Remove skins by soaking them in a bowl of water. Then, blend/crush peanuts into a grainy texture and set aside.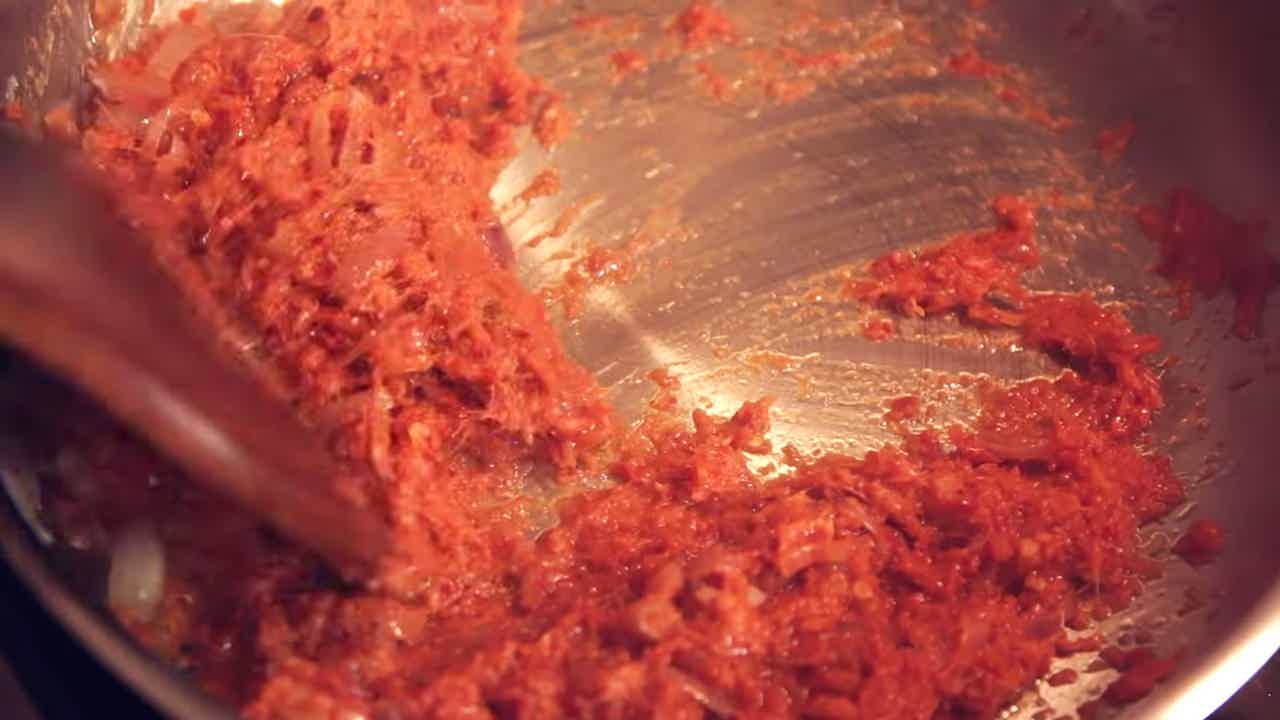 Step 2 of 4
3

cm

galangal

3

garlic clove(s)

2

shallot(s)

3

tbsp

oil
Blend lemongrass, galangal, garlic and dried chillies. In a pan, heat oil over medium heat to fry sliced shallots. Once shallots begin to change colour, add the blended ingredients and sauté until fragrant.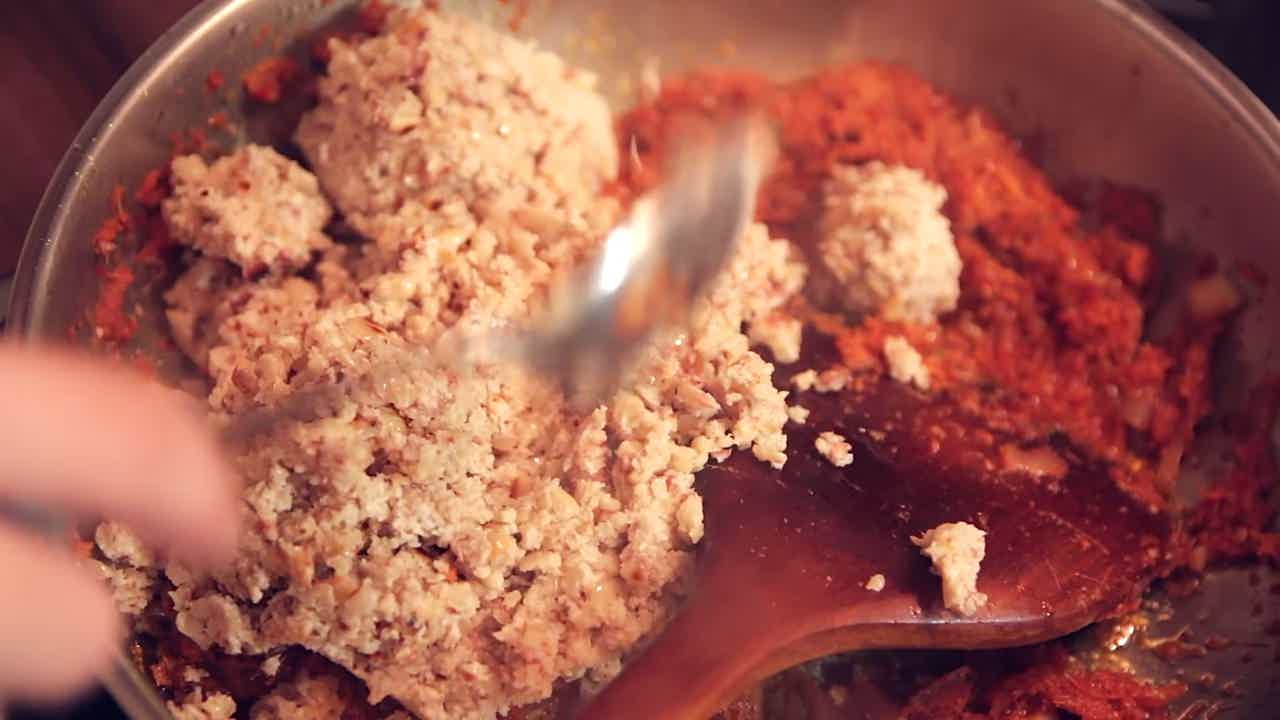 Step 3 of 4
400

ml

water

1⁄4

tsp

salt
Add blended/crushed peanuts, water and a pinch of salt. Mix well and increase heat to allow the sauce to boil.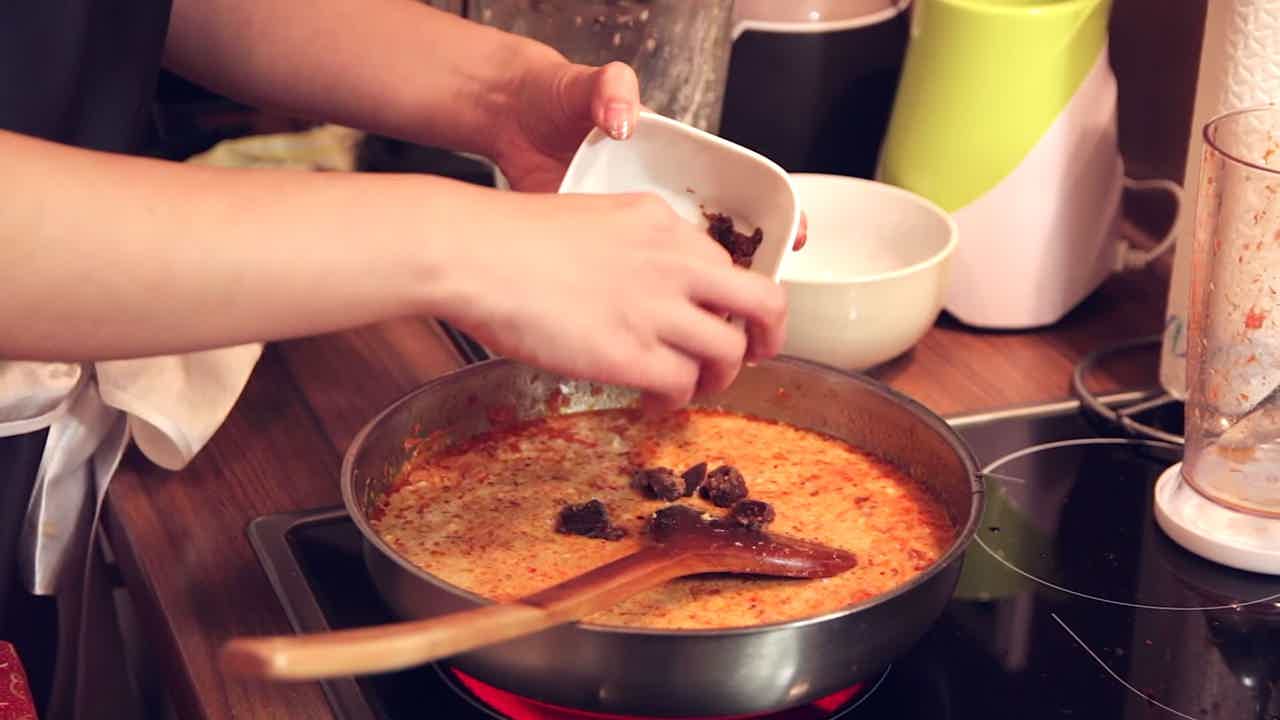 Step 4 of 4
60

g

palm sugar (gula melaka)

1

tsp

tamarind paste
Once the sauce boils, add 'gula Melaka' (palm sugar) and allow it to simmer over low to medium heat. After 20 minutes when the sauce thickens, add tamarind paste. Add sugar to taste (optional).
Published: December 12, 2014
---
1 Discussions
Give us your opinion!
Log in
and start posting.
2 months ago
Hi there i tried this recipe and i made double the quantity..i didnt have galangal and instead of fresh shallots i used fried shallots and churned them with garlic,lemom grass and chillies. My aauce tirned out to be very thick and dry.i put lots of water as well to keep it creamy but it didnt turn out tasty...any suggestion of improving it..its a lot of ingredients and i dont want to waste it...if you could help please...thanks

2 months ago
Mira - Community Happiness Manager
Hi Gunu, Skipping galangal shouldn't be any problem. I don't know if it is a good choice to use fried shallots since they might be a bit bitter. Anyway, the flavours of the sauce comes from balancing salt, palm sugar and tamarind. You will the taste of saltiness, sweet and sourness in the sauce. I hope I helped!