Based on 309 ratings Watch Now
Ingredients
A
—

pineapple cubes
—

apple(s)
—

chayote
—

cucumber(s)
5 g

shrimp paste (dried)
—

water
—

nuts
—

sesame seeds
3 tbsp

shrimp paste (petis udang)
1 cup

Malaysian sweet soy sauce (kicap lemak manis)
1 tbsp

sugar
Background
Instead of eating fruits and vegetables as they are, this salad is eaten mixed with a special shrimp sauce. Thick shrimp paste having the consistency of molasses is used in this recipe. It is sweeter in flavour compared to others which are too salty. Most importantly, it complements well with the crunchy chilled fruits and vegetables.
Preparation is rather simple because it mainly involves cutting and mixing the ingredients together evenly. All in all, I bet you would love this sweet and spicy salad once you try it.
Malaysian Fruits and Vegetables Salad is also known as: Rojak Buah Petis
Steps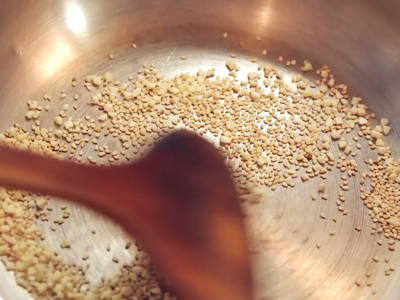 Step 1/4
Toast sesame seeds and nuts on a dry pan until fragrant. Leave aside and toast belacan.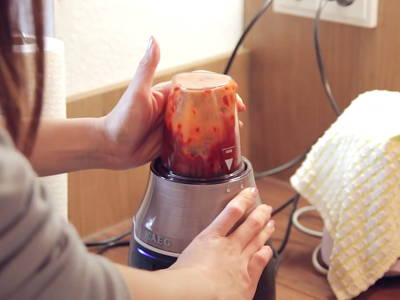 Step 2/4
Blend dried chillies and toasted belacan.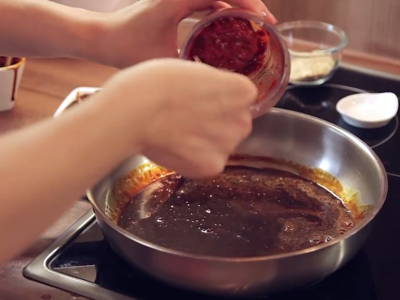 Step 3/4
Add thick soy sauce, 'petis udang', water and sugar to the pan. Cook at medium heat until sauce thickens. Leave aside to cool.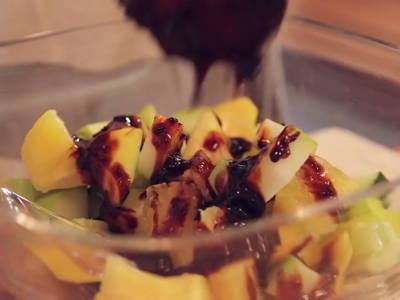 Step 4/4
Meanwhile, cut fruits and vegetables into bite-size pieces. Mix sauce with the fruits and vegetables. Garnish with nuts and sesame seeds.