'Kuih Chang', as known to the Nyonya or Peranakan community is a special meat dumpling eaten during the Dragon Boat Festival. The term chang means 'zongzi', which refers to Chinese dumplings made of glutinous rice with stuffing wrapped in bamboo leaves. This is a family's recipe which has been made over the years and have enjoyed every bit of it!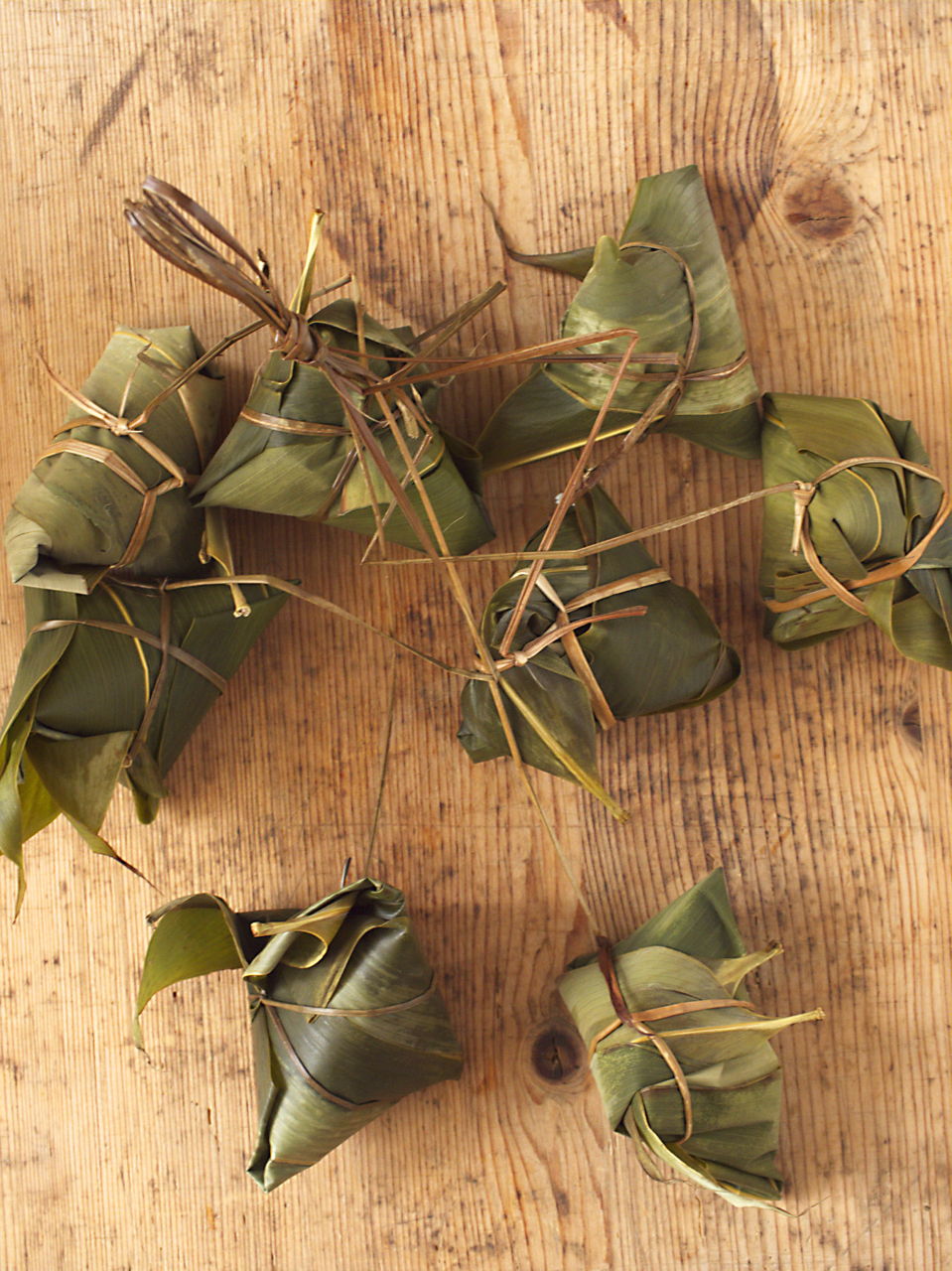 What makes an authentic Kuih Chang?
Orignally, these Peranakan rice dumplings are made with pork. The extra fats make the dumplings taste really delicious. Like a lot of Peranakan food, the natural colouring using Butterfly Pea flower is another significant look which makes it different. Another ingredient that is loved in Peranakan dishes is fermented soybean (taucu) which is also added to the dish. The use of coriander powder too make this rice dumplings a speciality.
Pork or chicken
Of course, the original version using pork tastes better. If you prefer to use chicken, that's not a problem too. Instead of chicken breast, use chicken thighs for the extra fats which will make the filling so much more delicious!
What to use to wrap glutinous rice dumplings?
Dried bamboo leaves which are softened are used to wrap these glutinous rice dumplings and secured with hemp strings.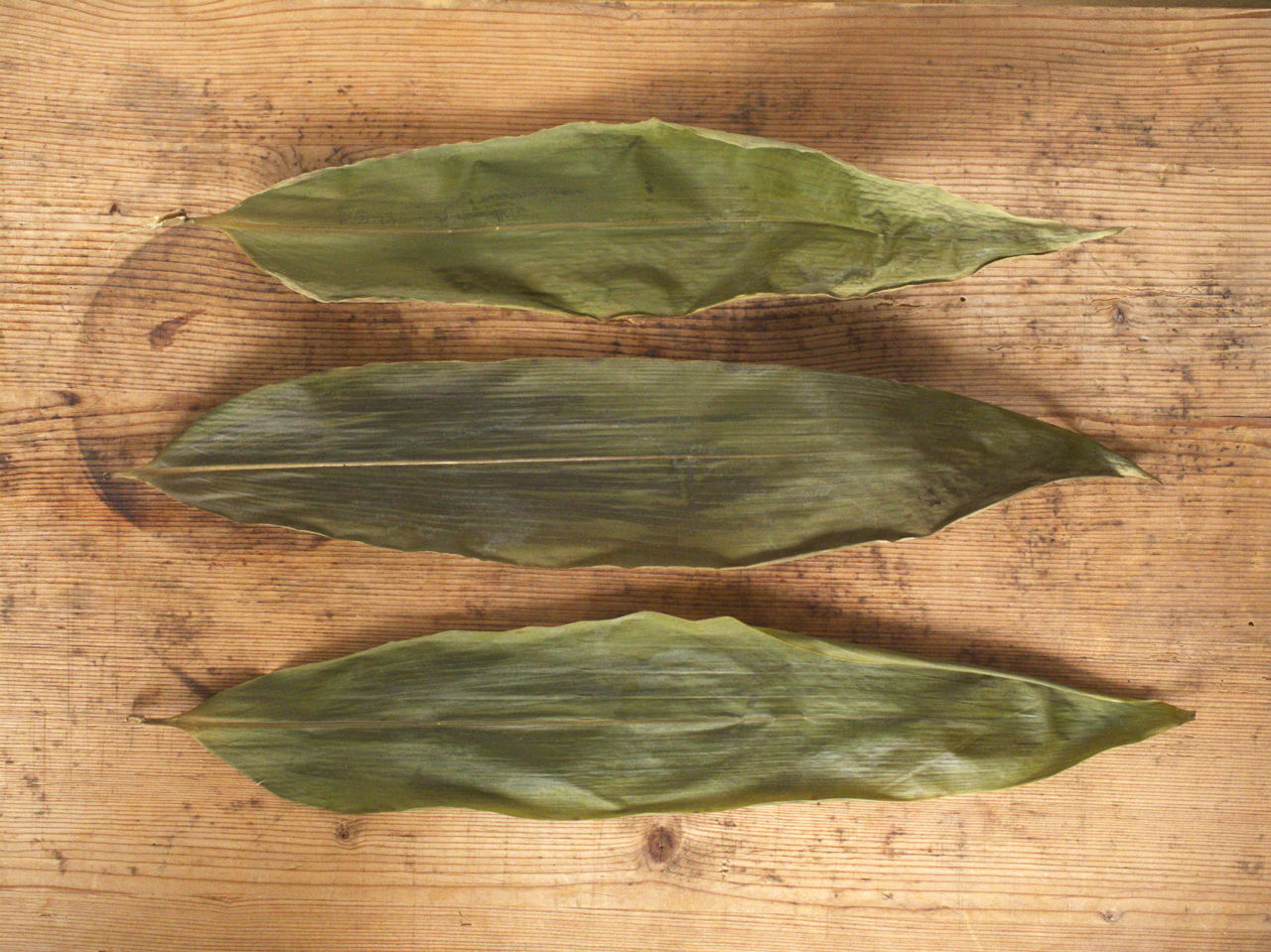 Both the items can be found at the Asian grocer. Hemp strings comes together with the bamboo leaves. Other strings such as coir/coconut fiber can also be used to secure the dumplings.
How to wrap the dumplings?
Wrapping these dumplings takes a lot of effort and patience as it can be rather tricky. You have to use two leaves to overlap each other to create a bigger surface.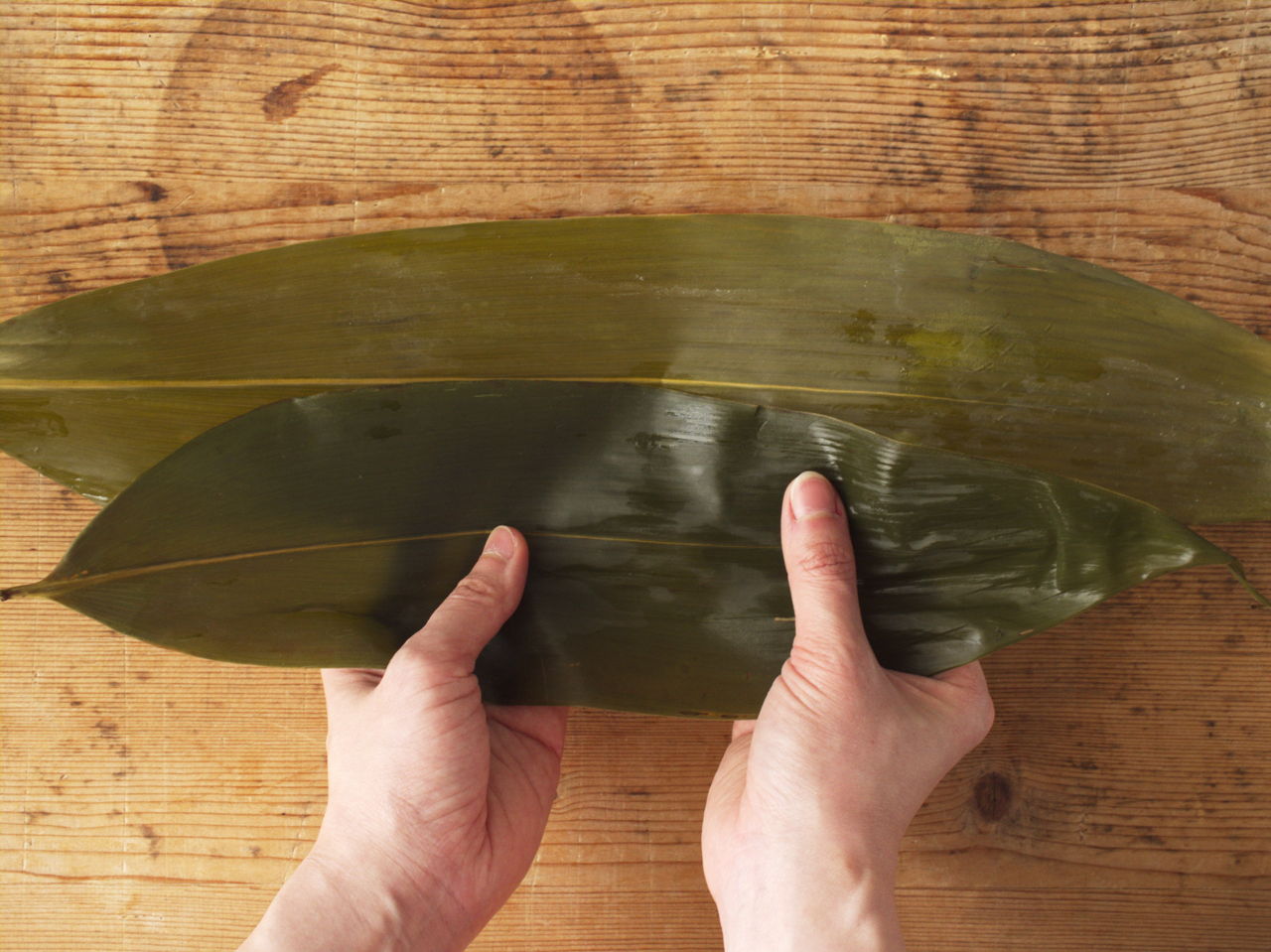 As shown above, always place bottom leaf over the top leaf and not the other way around. Doing it otherwise will create empty pockets when folded into a cone, which should be avoided.
To create the cone shape, bring up both sides of the leaves and push one side towards you and the other to the back.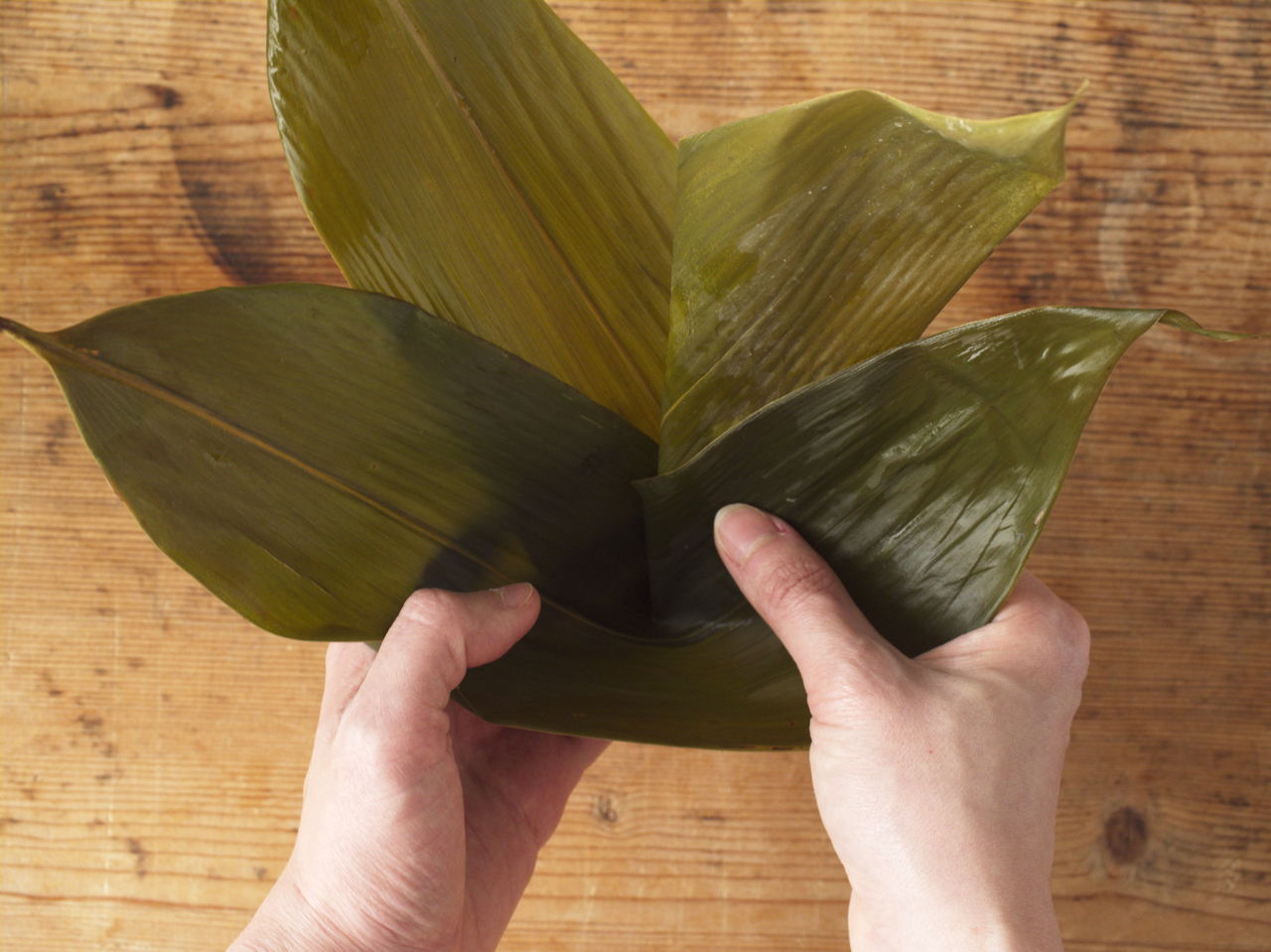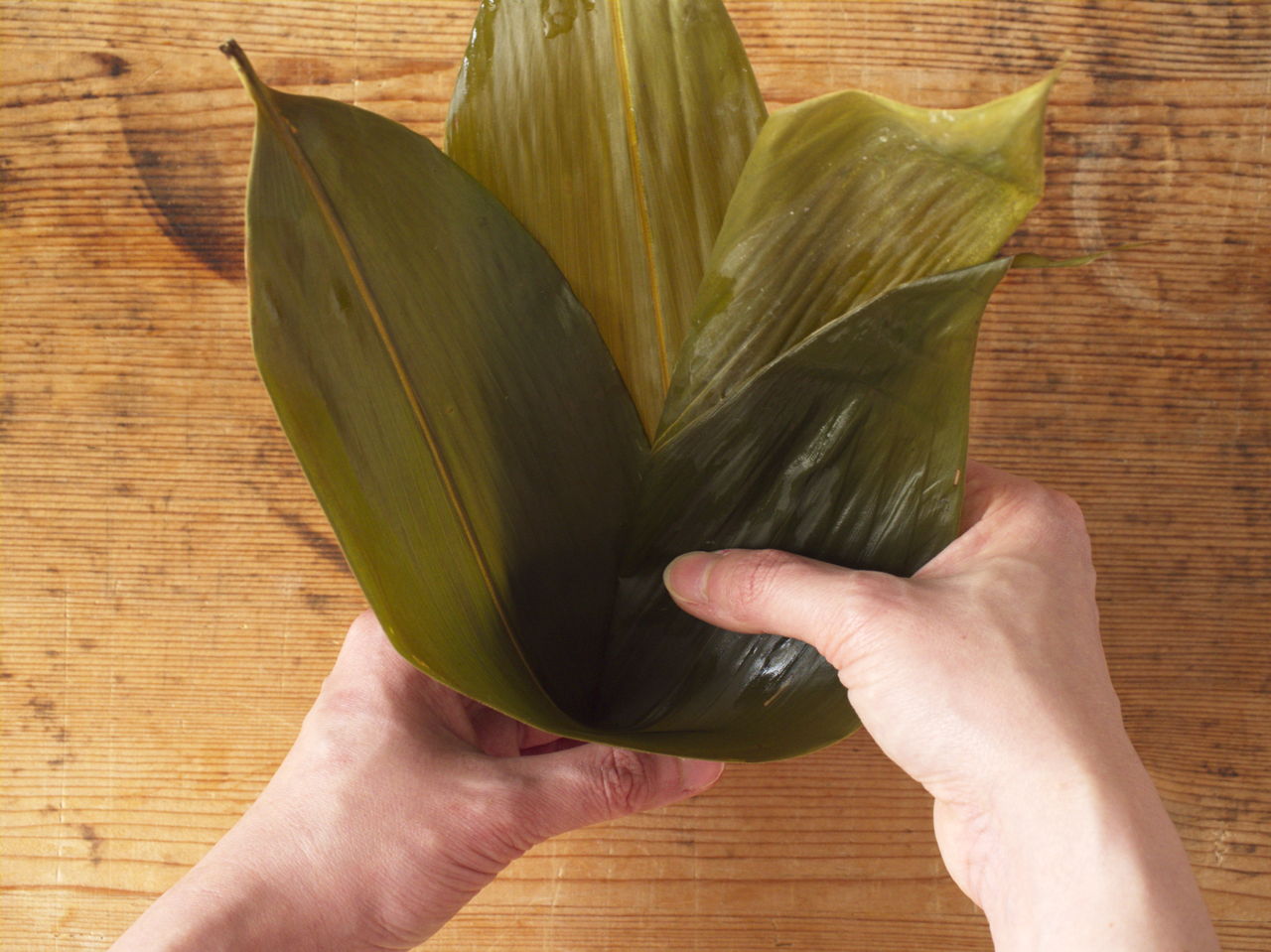 Once the cone is filled, the large surface on top (the ends of the leaves) will be folded over. Ensure they are not wrapped too tightly because the glutinous rice expands as it cooks. However, if it is loosely wrapped, the glutinous rice and filling may spill during the cooking process.
If this is your first time wrapping rice dumplings, secure it with an extra string to ensure that they will not unwrap while cooking. I've heard of so many stories where the dumplings opened during the cooking process. That's all the hard work down the drain!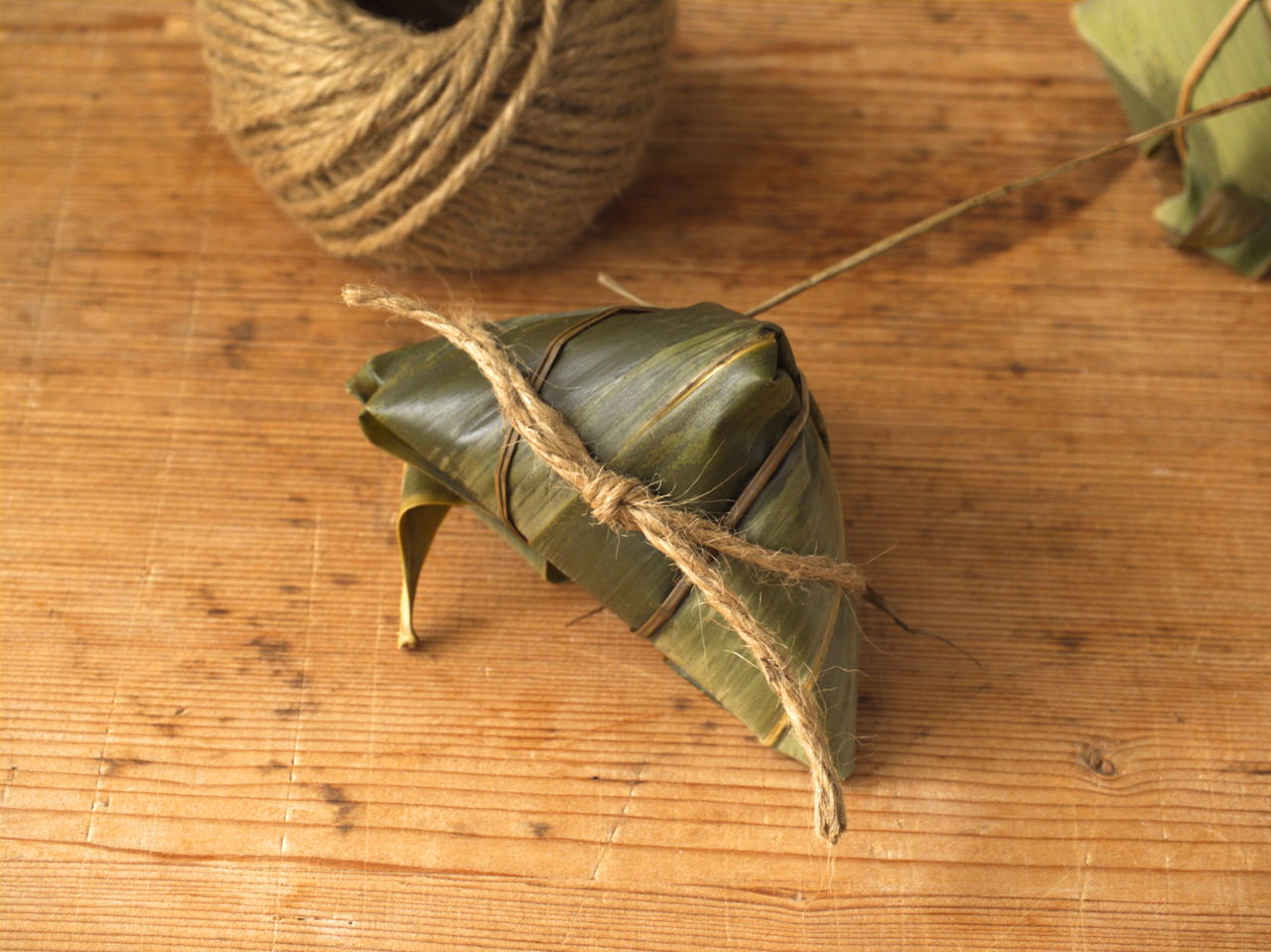 When it comes to wrapping dumplings, practice makes perfect!
Coloured glutinous rice
The blue coloured glutinous rice used in this recipe is a must when making this rice dumpling. In the video, the rice did not appear to be dark enough. Do note that the colour of the rice will fade as it cooks. Soak at least 2 tablespoons of Butterfly Pea flower in hot water. Allow it to cool to room temperature before using.
Divide tasks in two days
Wrapping a whole bunch of dumplings can be very time consuming. Therefore, it is advisable to divide the workload into two days whereby the first day is dedicated to preparation.
| Day | To complete |
| --- | --- |
| Day 1 | Step 1 to 5. Boil the dried bamboo leaves in hot water to soften them, cook filling and soak glutinous rice. |
| Day 2 | Step 5 to 7. Wrap and cook dumplings. |
How to store Nyonya dumplings?
These meat dumplings can be left at room temperature for 2 days, 5 days if refrigerated or up to 6 months if kept frozen. Simply steam them (without thawing) for at least 20 minutes before consuming.