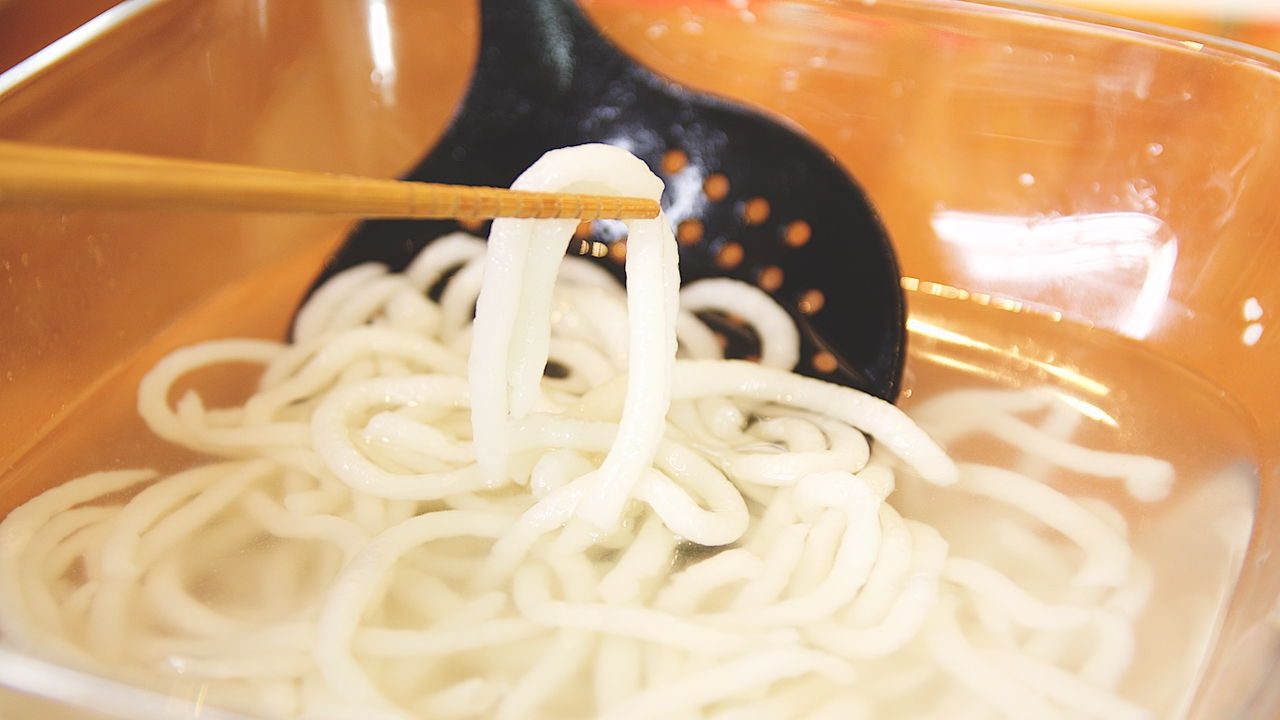 Homemade Laksa Noodles
Soft and smooth homemade 'laksa' noodles which are normally used to create the famous authentic 'Asam Laksa', a famous dish known worldwide.
Total Time
Preparation 10 mins
Cooking 10 mins
Alternate Names
Mee Laksa
Cuisines
Malaysian, Singaporean
---
Ingredients
1

tbsp

flour

315

g

rice flour

—

salt

350

ml

water

2

tbsp

corn flour
---
Nutrition per Serving
Calories
617 kcal
Carbs
135 g
Fat
3 g
Protein
10 g
---
Community Food Snaps
Be the first to take a snap! Log in and click the in the top bar.
---
Background
'Laksa' noodles are made from rice flour, generally. These noodles are the type used in assam laksa, which is usually served in a delicious sourish and spicy fish based broth and topped with a bunch of fresh vegetables and herbs (e.g. julienned cucumber, chopped pineapples, lettuce, and mint leaves).
Noodles used in assam laksa
Laksa noodles are also known as rice starch noodles or rice noodles. They are thick and mainly made up of rice flour and normally used in assam laksa. However, do not be mistaken as there are many types of rice noodles.
Flour used to make noodles for assam laksa
When I first made these noodles, I encountered a lot of problems due to the all purpose flour (wheat flour) which was used. It was quite a headache deciding on the types of flour which were sold in most of the supermarkets here. When I finally settled for flour type 550 which contains up to 11% of gluten, the noodles turned out very hard. I tried adjusting the amount of flour but still could not get the consistency that I wanted.
Finally, using the Asian all purpose flour (or German flour type 450) which contains a lower amount of gluten resulted in the noodles being soft and smooth, just the way they should be.
Substitute of noodles for assam laksa
I have been using udon noodles sold at Asian grocers. It's a decent substitute.
How to cook assam laksa noodles?
Assam laksa noodles are served in a delicious sourish and spicy fish based broth. Learn how to cook assam laksa from scratch here.
---
Steps to Prepare
Step 1 of 3
1

tbsp

flour

315

g

rice flour

salt

350

ml

water

2

tbsp

corn flour
Mix all purpose flour, rice flour, corn flour and salt together evenly. Bring water to a rolling boil. Then, add it to the flour mixture a little at a time. Stir mixture using chopsticks.
Step 2 of 3
Using a cookie press or potato press, create noodles by pressing flour mixture directly into a pot of boiling water.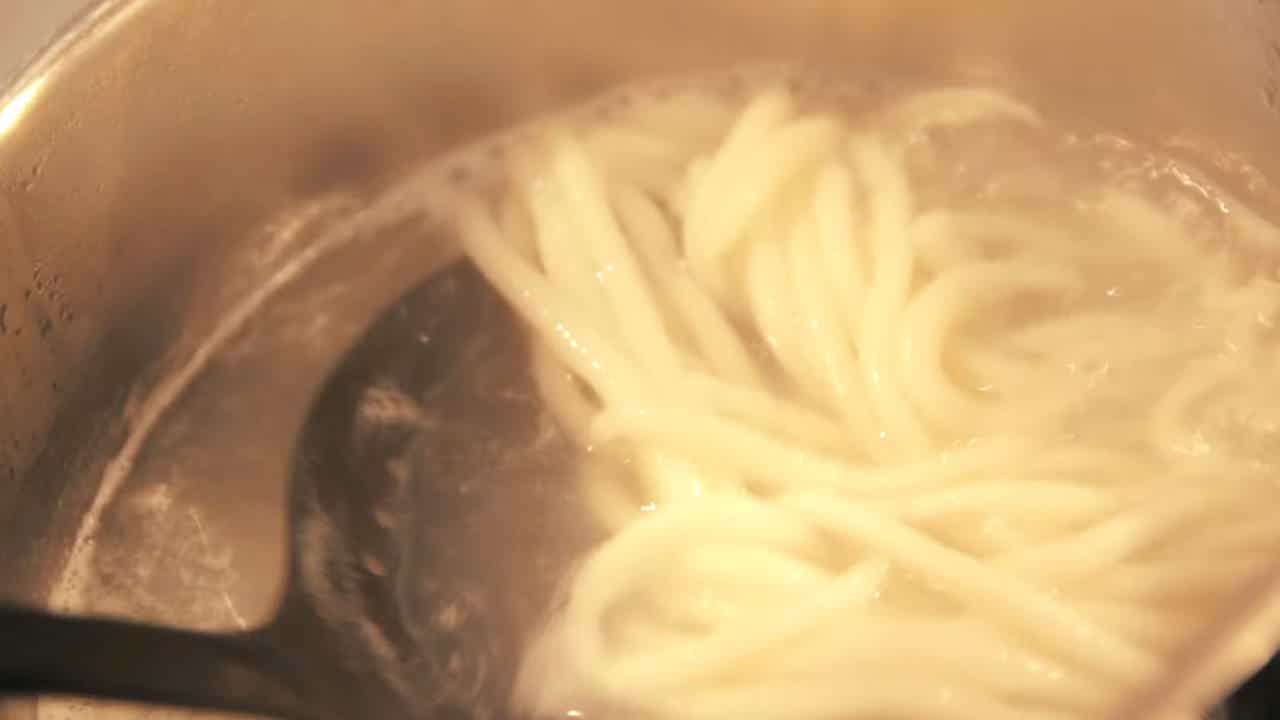 Step 3 of 3
The noodles will float after 2-3 minutes indicating they are cooked. Then, shock noodles in cold water bath. They can be kept refrigerated for up to 3 days.
---
0 Discussions
Give us your opinion! Log in and start posting.