Based on 858 ratings Watch Now
Ingredients
A
2

shallot(s)
3

garlic clove(s)
1 tbsp

shrimps (dried)
B
250 g

french beans
2 tbsp

oil
—

salt
Background
Belacan can be very pungent. The smell itself can be such a turn off, especially to those who have no love for it! However, shrimp paste or belacan actually enhances the flavours of many dishes in the Malaysian cuisine.
One extremely famous vegetable dish cooked with belacan is "Kangkung Belacan" which uses water spinach. For this recipe, I opted for french beans instead. French beans are crunchier whereas kangkung, a leafy vegetable, is usually much softer after cooking. The crunchiness of the french beans together with the dried shrimps give more texture to this delicious dish.
French Beans Belacan is also known as:
Steps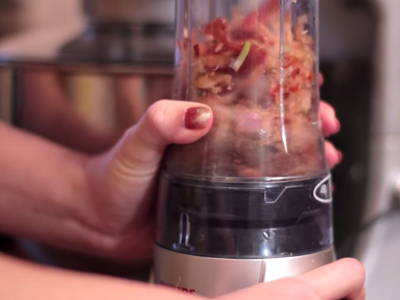 Step 1/3
Soak dried shrimps and dried chillies separately in hot water for 10 minutes. Then, remove the seeds from the dried chillies. Cut ingredients (A) into smaller pieces and blend them. Do not blend too finely.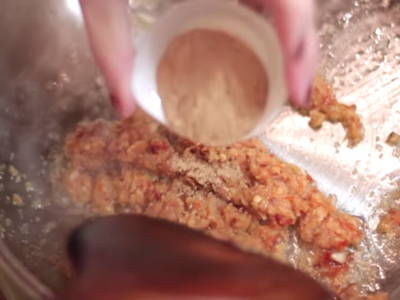 Step 2/3
Heat up 2 tablespoons of oil. Fry the blended ingredients until fragrant. Add 'belacan' and give the dish a few quick stirs.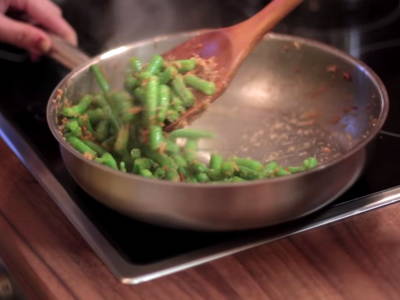 Step 3/3
Add french beans and some water. Mix well. Simmer at low heat till the beans are cooked.