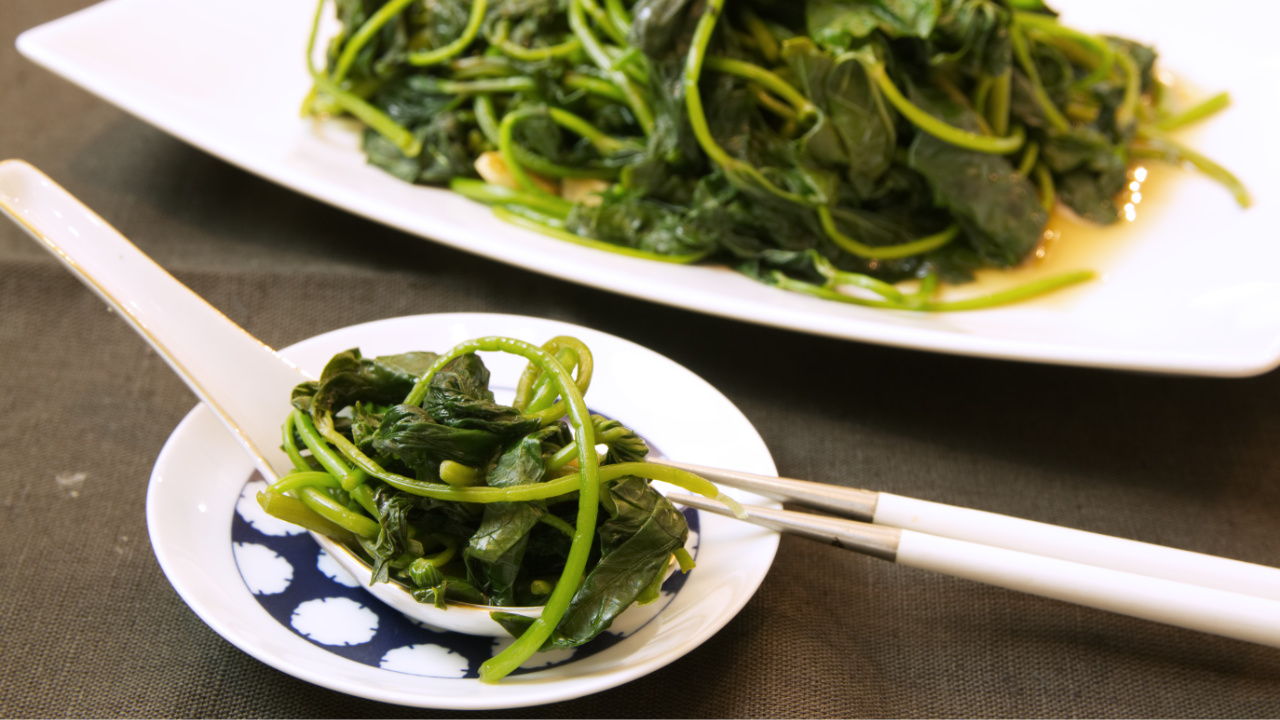 Easy Vegetable Stir-Fry (Sweet Potato Leaves)
Here's an easy Chinese stir-fry vegetable dish which can be used with any vegetable. Always have a plate of freshly stir-fried vegetables to ensure a balanced and healthy diet. This is an authentic stir-fry dish which can be found in all Chinese restaurants.
Preparation 5 mins
Cooking 5 mins
Vegetable Stir-fry with Soy Sauce
Malaysian, Singaporean, Vietnamese, Indonesian
---
Ingredients
1⁄2

tbsp

oil

1

garlic clove(s)

—

sweet potato leaves

1

tbsp

soy sauce

1

tbsp

shaoxing wine

1⁄2

tsp

sugar

1⁄2

tsp

salt

1

tbsp

water
---
Journal Snaps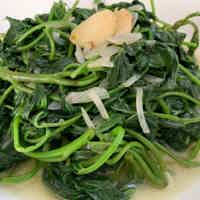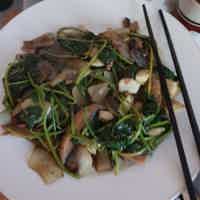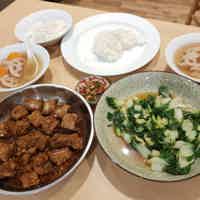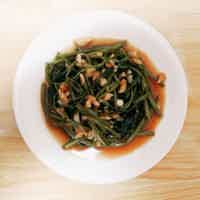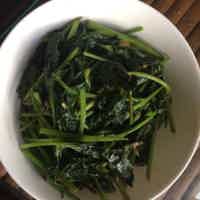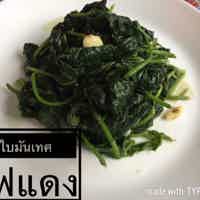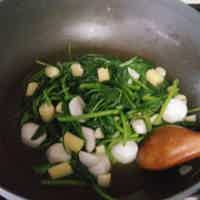 ---
Background
In every Chinese meal, a plate of stir-fried vegetable dish is very common. Having a plate of greens is not only healthy but is a normal practice in many households. Most Chinese restaurants will offer a vegetable dish using the vegetables of the day or those that are in season. This is the authentic Chinese stir-fry dish you've been looking for.
Can I substitute Shaoxing wine?
If you cannot consume alcohol or do not have shaoxing wine, you may skip it. Shaoxing wine is added to the dish for its sweetness.
What are the best vegetables to stir fry?
Basically, all vegetables can be stir fried with this recipe. You may choose between vegetables which are leafy or crunchy. Leafy vegetables are such as bok choy, Chinese flowering cabbage, water spinach and Chinese broccoli.
Crunchy vegetables such as snow peas, green beans, broccoli, cauliflower, carrot or white cabbage can also be cooked using thisr recipe. These vegetables do take a longer time to cook.
Tofu or mushrooms can also be added to the recipe.
How to grow sweet potato leaves?
This recipe video is a little more special than the others as I cooked using the sweet potatoes leaves that I planted. If you want to plant some yourself, simply leave a sweet potato on the counter until it begins sprouting and then you can plant it in a pot. Sweet potato will thrive under sunny weather. Kindly note that SWEET POTATO LEAVES are used in this recipe and not potatoes leaves which are poisonous!
Do not forget to heat your wok well and you will be able to dish up a plate of vegetables in no time. Remember not to overcook the vegetables or the vitamins will be destroyed.
---
Steps to Prepare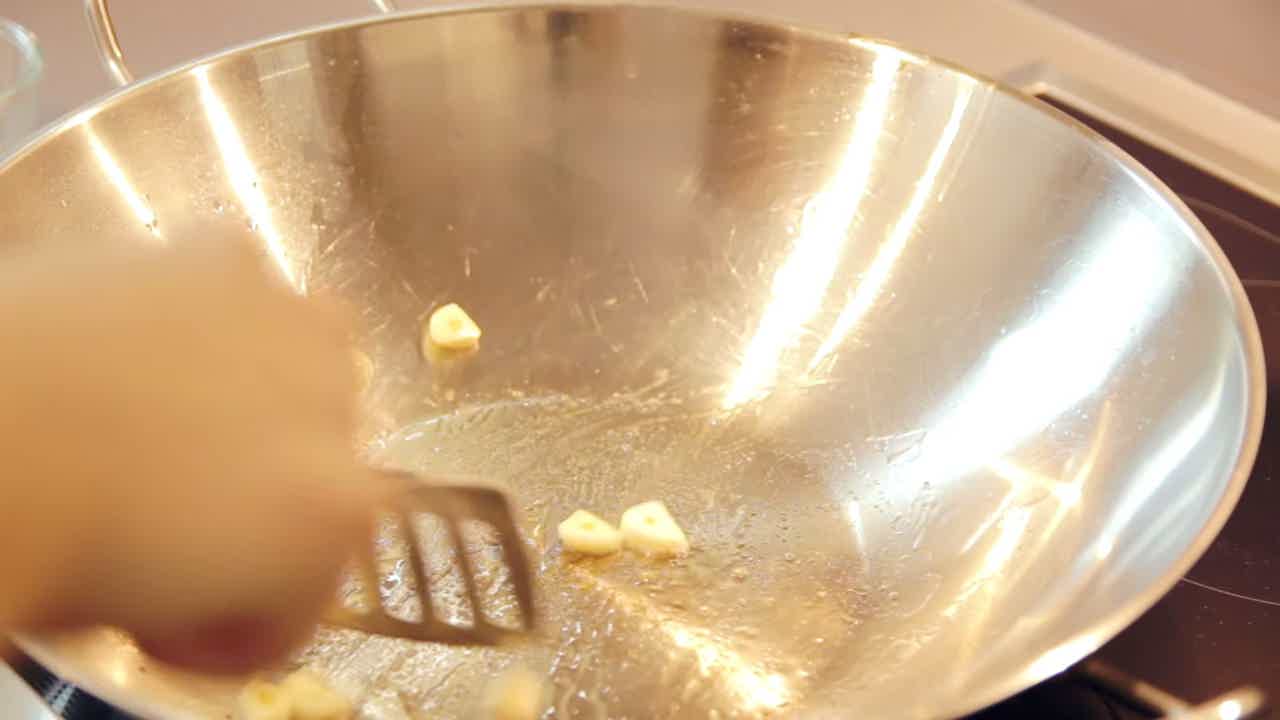 Step 1 of 2
1⁄2

tbsp

oil

1

garlic clove(s)
Heat wok at medium to high heat. Heat oil in a wok, add garlic and stir-fry until fragrant.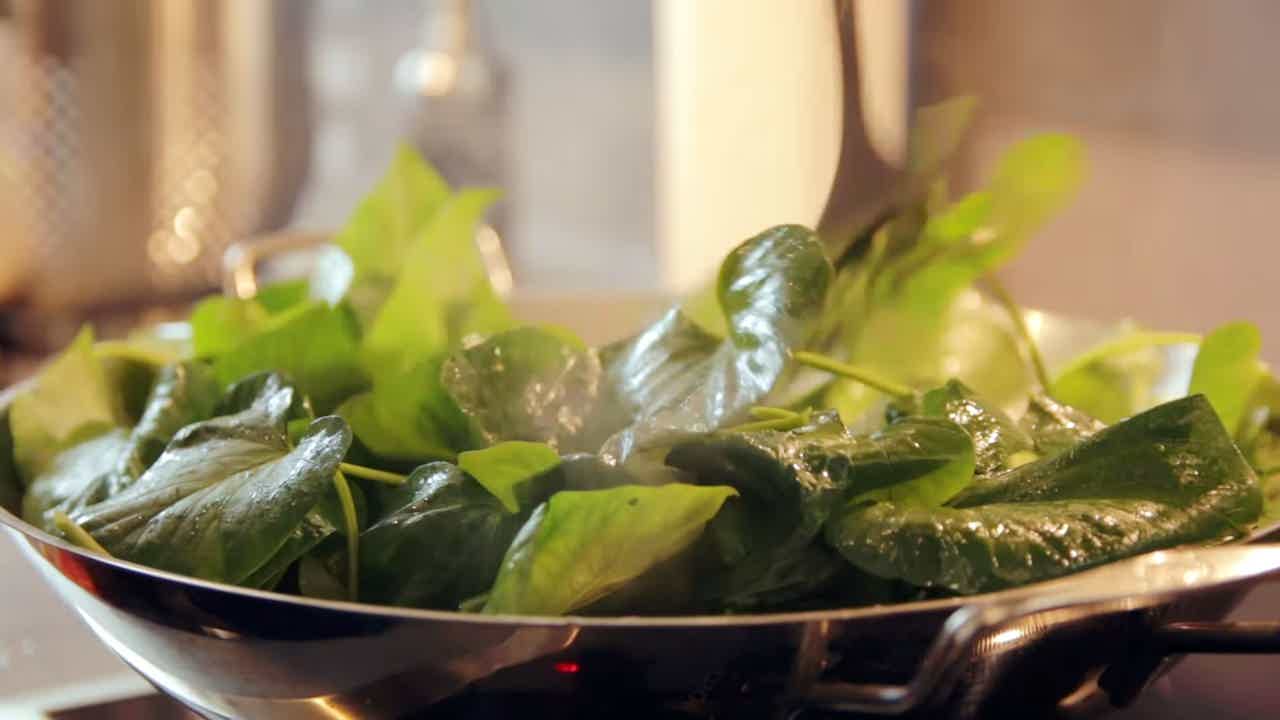 Step 2 of 2
sweet potato leaves

1

tbsp

soy sauce

1

tbsp

shaoxing wine

1⁄2

tsp

sugar

1⁄2

tsp

salt

1

tbsp

water
Add vegetables into the wok. Add soy sauce, 'Shaoxing' wine (optional), sugar and salt. Add water for gravy. Continue stir-frying vegetables until soft.
Published: February 27, 2017
---
0 Discussions
Give us your opinion!
Log in
and start posting.