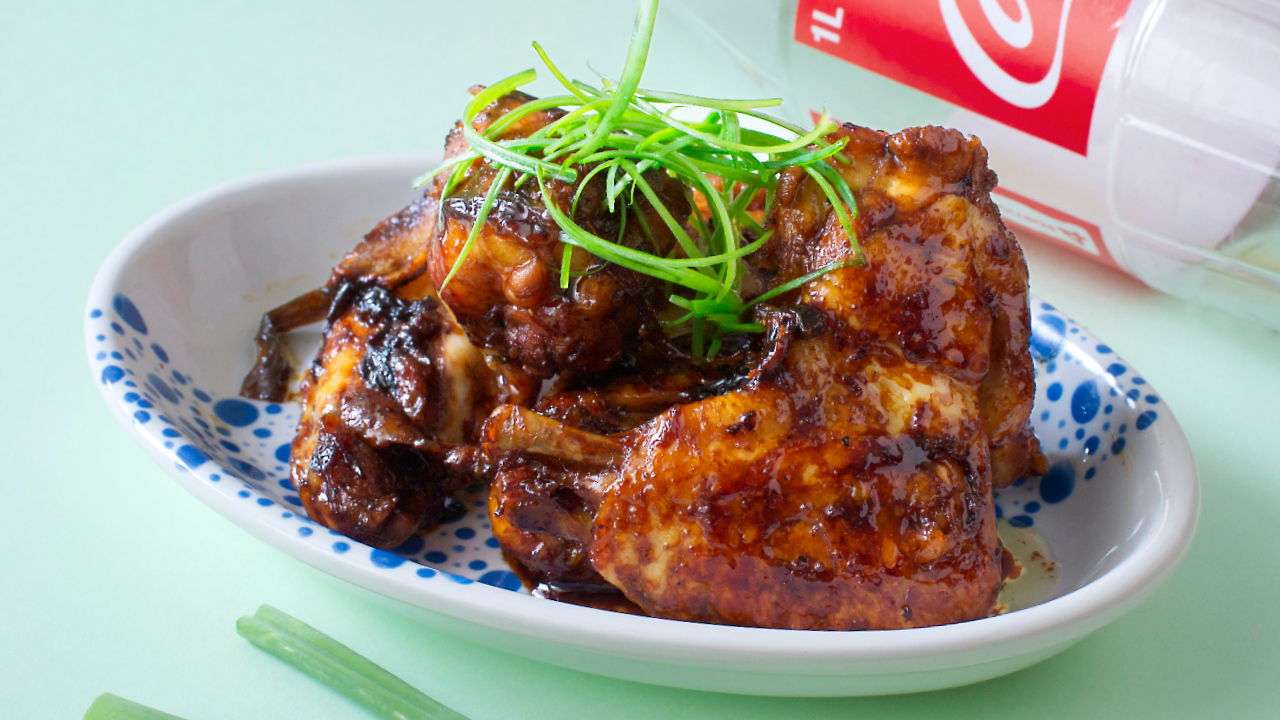 Coca Cola Chicken
Juicy and scrumptious chicken coated with the savouriness and sweetness of thick and sticky gravy. As the name suggests, Coca Cola is used as a base for this super delicious chicken dish.
Total Time
Preparation 5 mins
Cooking 25 mins
Alternate Names
Ayam Masak Cola, Coke Chicken
---
Ingredients
1⁄2

cm

ginger

1

scallions

1⁄2

tbsp

oil

400

g

chicken wings

300

ml

coca cola

2

tsp

dark soy sauce

3

tbsp

soy sauce
---
Nutrition per Serving
Calories
427 kcal
Carbs
3 g
Fat
30 g
Protein
35 g
---
Food Snaps
Be the first to take a snap! Log in and click the in the top bar.
---
Background
Whip up delicious coca cola chicken with leftover soda. Made popular in China, this chicken dish tastes marvelous coated with the thick sticky gravy it is cooked in. The shiny glaze on the chicken is tempting enough. You will be pleasantly surprised at how good the dish is. Whether it is drumsticks, wings, thighs or even ribs that you choose, you will definitely love the outcome.
You may question the addition of the most loved soda to this chicken dish. As we all know, coca cola is really sweet. Therefore, using it as the base for the gravy, there is no need for additional sweetener. The outcome looks similar to teriyaki chicken - dark and sticky with honey-like gravy.
Adding ketchup or BBQ sauce
This the simplest Coca Cola chicken recipe. However, you can always improve the flavour with ketchup or BBQ sauce. The gravy will then have a more complex flavour. You'll only need 1 tablespoon of either of the sauces. Choose ketchup for a more subtle taste. However, do not add both types of sauces together as the flavour would be overpowering and make the overall taste unappealing. Having either of the sauces adds a good amount of tartness and brings out the savouriness of the dish.
Coca Cola light or Pepsi
The base of the gravy calls for Coca Cola which means Cola light may also be used. Of course, it may also be substituted with Pepsi. The original taste of the soda is almost not noticeable in the dish once it is ready. So, it actually doesn't really matter on the choice of soda used.
Using slow cooker
Coca Cola chicken is a fantastic recipe to attempt using a slow cooker. It's explicitly simple. Optionally, sear the chicken pieces before adding it to the slow cooker. Then, add in all the ingredients. You don't even need to mix it thoroughly. Cover it and cook over low heat for about 5 hours or at high heat for 2 hours.
Using pressure cooker
If you're rushing for time, cook this yummy chicken dish in a pressure cooker. Just like the slow cooker, sear the meat pieces until they develop a brown crust. Add all the ingredients into the pot and cover it. You will be rewarded with really succulent chicken in no time.
---
Steps to Prepare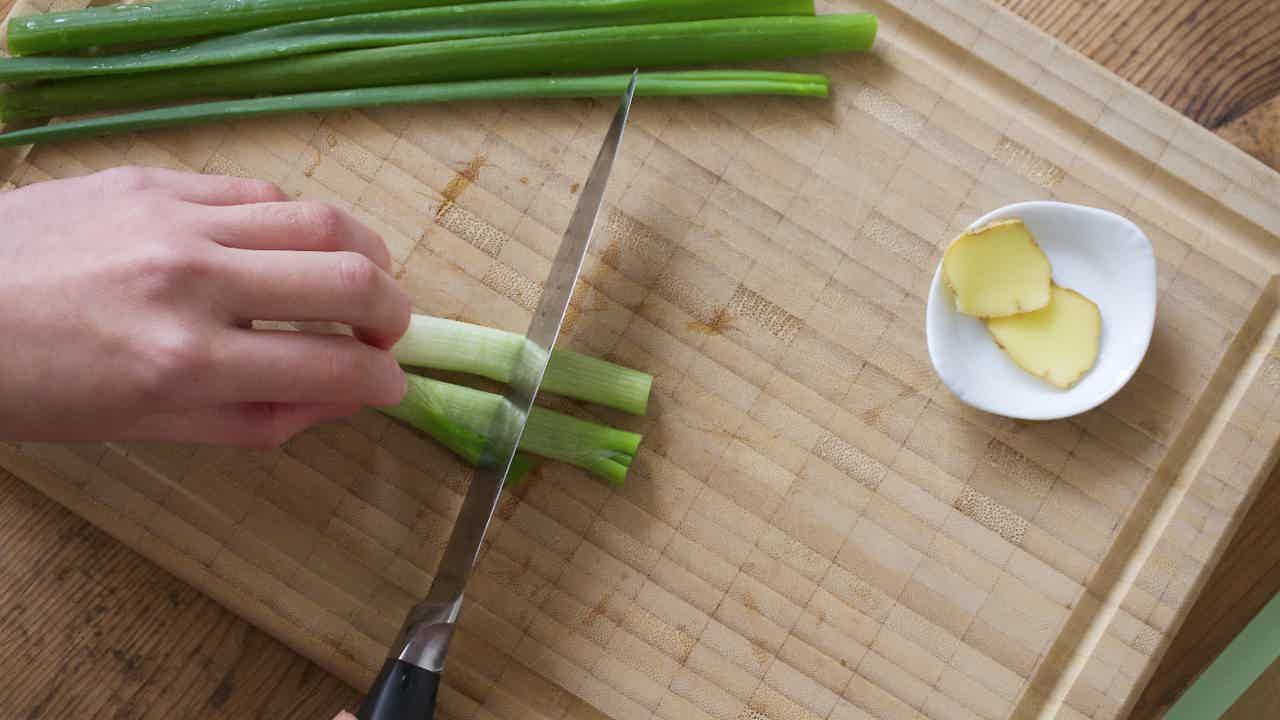 Step 1 of 3
Prepare aromatics
1⁄2

cm

ginger

1

scallions
Separate leaves of the scallion from the stalk. Chop the stalk of the scallion into lengths of ca. 5 cm. Slice ginger.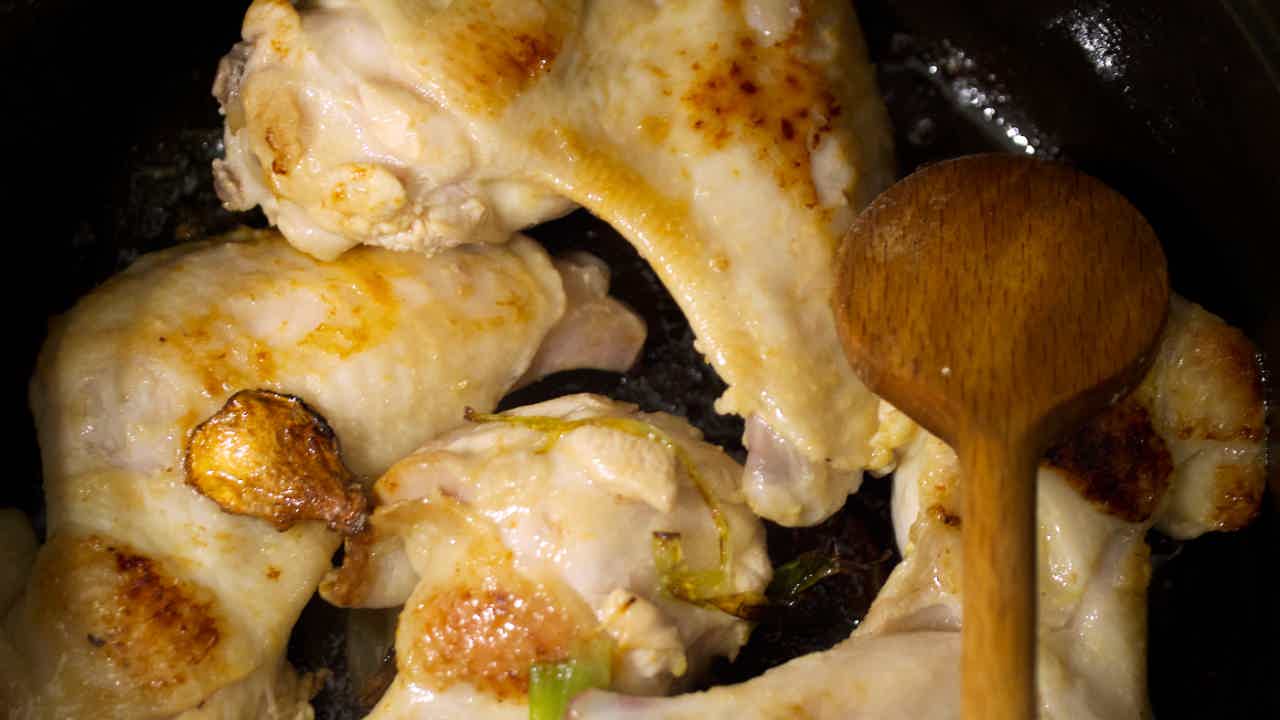 Step 2 of 3
Sear chicken
1⁄2

tbsp

oil

400

g

chicken wings
Pour oil into a pot heated at medium temperature. Sauté the stalks of the scallion and sliced ginger until fragrant. Add chicken pieces into pot to sear them till they begin browning.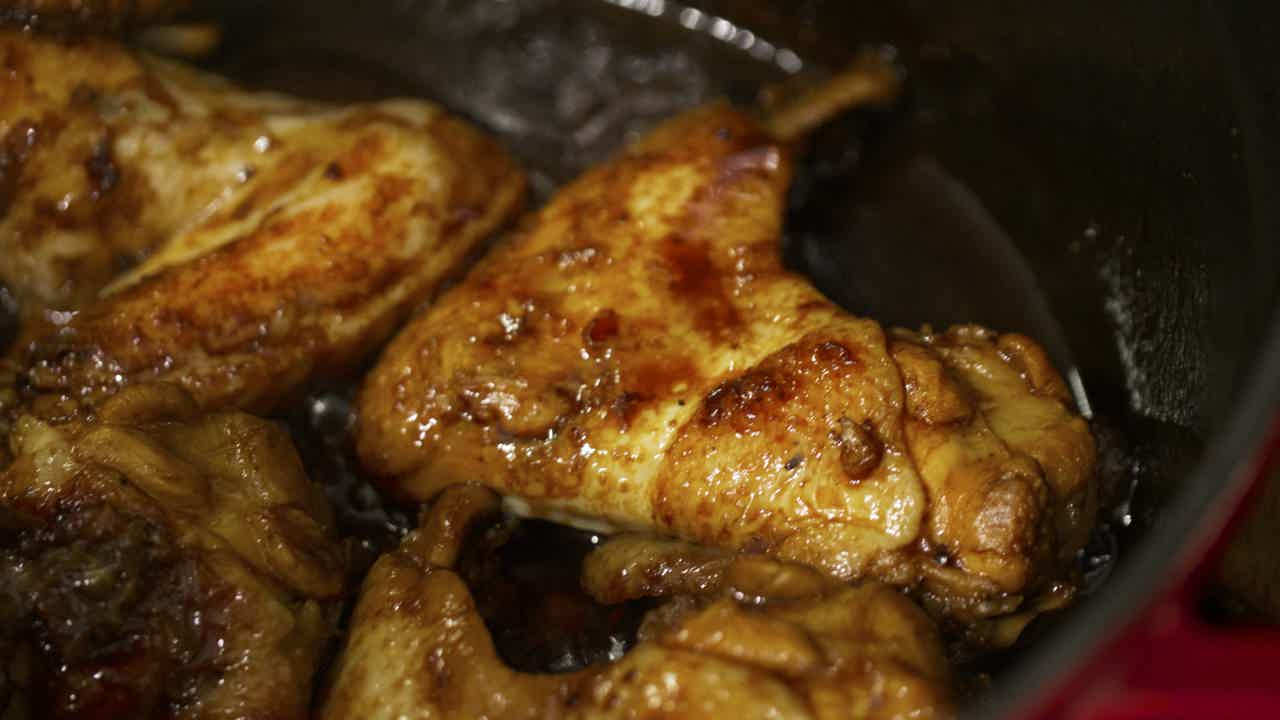 Step 3 of 3
Add seasoning
300

ml

coca cola

2

tsp

dark soy sauce

3

tbsp

soy sauce
Add Coca Cola, soy sauce and dark soy sauce into the pot. Allow the gravy to simmer until it thickens. Turn the chicken pieces over every 10-15 minutes for better absorption of flavours. Julienne the rest of the scallions for garnishing.
---
1 Discussions
Give us your opinion! Log in and start posting.
3 days ago
Limmy Question
Hi Grace, In the 'Ingredients' section there is no mention of Coca Cola, soy sauce or dark soy sauce or the quantities to be used. Can that be clarified please?