Based on 2289 ratings Watch Now
Ingredients
A
12

prawns
25 g

butter
35 g

coconut (desiccated or grated)
1 tsp

soy sauce
1 tsp

sugar
0.5 tsp

salt
2

garlic clove(s)
1

shallot(s)
3

bird-eye chillies
—

corn flour
Background
The divine taste of the butter prawns is not easily forgettable once you have tried it. The sweetness of the prawns blending with the slight tinge of saltiness from the soy sauce and the spiciness of the chillies makes this dish ever so appetizing.
If you are a seafood lover like me, you will definitely love this dish. Every ingredient blends together harmoniously. The toasted desiccated coconut certainly enhances the taste besides adding a fantastic aroma to the dish. Ensure the freshness of the prawns when preparing this dish.
Butter Prawns is also known as: Udang Mentega
Steps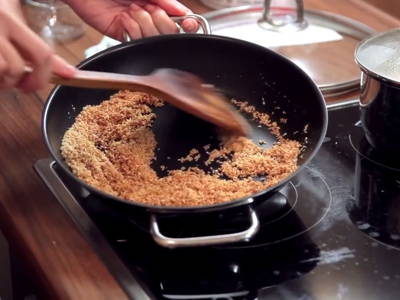 Step 1/4
Lightly toast desiccated coconut until light brown. Remove from pan.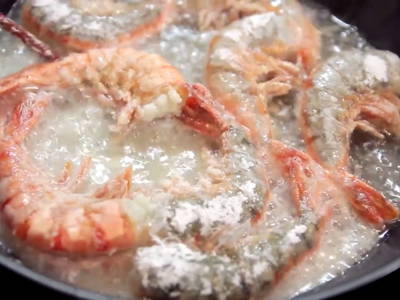 Step 2/4
Coat prawns with corn flour. Fry prawns and remove from pan.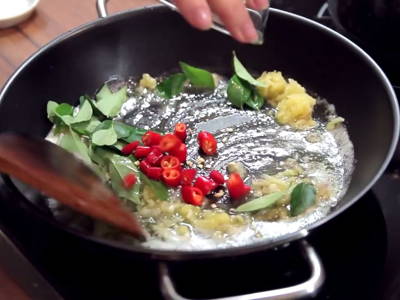 Step 3/4
In a clean pan, melt butter at low heat. Add curry leaves, garlic and bird eye chillies. Season with some salt and sugar. Stir fry the ingredients until curry leaves curl.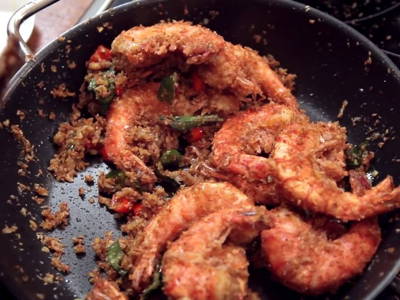 Step 4/4
Add fried prawns, desiccated coconut and soy sauce. Mix well and serve.